A Bit of Ho! Ho! Ho! in Hong Kong? 2017
By Playtimes Contributor | 6 December 2017
Santa's Secret Kingdom
Santa is looking for children on the 'nice' list to train to be an Elf Helper AKA 'Elfer' in his Secret Kingdom. After all, it's very busy in Lapland at this time of year. Are your little ones up to the task? Create everlasting magical Christmas memories in this fully interactive, Christmas adventure for the whole family. Upon buying tickets, parents receive full details of the secret venue via an email confirmation, while the children will receive a personalised invitation and map in the post, inviting them and their family to come and learn what it means to be an Elfer.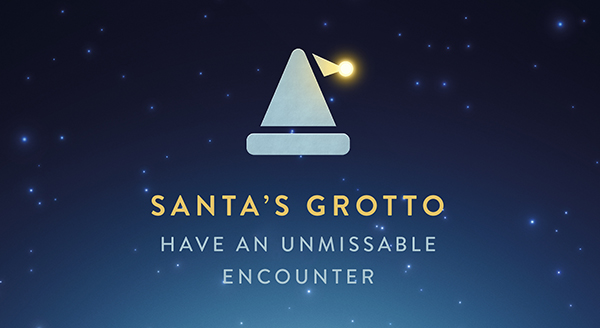 Pacific Place – Santa's Grotto
Visiting Santa at Pacific Place has become one of the most popular events of the Hong Kong holiday season – as highlighted by the queues! Tickets are booked through the Pacific Place Theatre Box Office with each ticket admitting four people. Children can explore Santa's village and take a photo with their favourite man in red to support Operation Santa Claus. Each ticket purchased will entitle you to a framed souvenir photo with Santa. The festive theme at Pacific Place this year is magical theatreland with the mall decked out with thousands of sparkling Broadway lights. It's showtime! 
Epic Land

Have an epic time with Santa at Epic Land in Discovery Bay. Visitors to the indoor fun park will be able to say hello to Santa and have their picture taken with the jolly fellow, before returning to the tube slides! Word has it that Santa will visit between 16th and 26th December. 
Hong Kong Winterfest
Hong Kong's skyline will be decked with more bling than usual as the buildings will be putting on their festive gear. Immerse yourself in the romantic atmosphere under the Statue Square Christmas Tree, and catch the two dazzling multimedia shows — A Symphony of Lights and the Hong Kong Pulse Light Show. There will also be plenty of shopping rewards and special festive menus. To top it off, welcome in 2018 with the spectacular annual fireworks at the Hong Kong New Year Countdown Celebrations. 
Kornhill Plaza and The Peak Galleria – Tune Into Christmas
This Christmas, Kornhill Plaza and The Peak Galleria malls are leading shoppers into a musical world with the Tune in to Christmas festive theme. From 10th November to 1st January, both malls will collaborate with international design brand, Fluffy House, to celebrate Christmas with their adorable characters. The characters will come alive as human-sized Christmas figures, inviting shoppers to experience the holiday season together with many exciting activities. Santa will be dropping in to both malls between 24th and 26th December to listen to children's Christmas wish lists and, of course, take plenty of photos.
Ocean Park – Christmas Sensation
Christmas Sensation will run from 11th December to 1st  January with many exciting activities. Featuring in this year's celebrations will be the first virtual reality (VR) rollercoaster in Hong Kong, as the Park combines the Mine Train with cutting edge technology to deliver a new and exciting sensory experience to all. Guests will wear VR headsets and enter a hyper-realistic world of virtual reality, gliding through a rainforest canopy while coming face to face with animals from the Amazon Rainforest. With the Park's 40-foot Christmas tree, Santa's Cottage, Garden of Romance and plenty of snow, the Christmas Market will transform Waterfront Plaza into a romantic Christmas village. 
Elements – Snowy Christmas Carnival
Elements has been transformed into a scene from The Snowman and The Snowdog this Christmas to celebrate 30 years of the classic British animation. Using thousands of hand-drawn images, this heart-warming story is all about everlasting love. A kinetic lightshow with Christmas songs, including a remix of music from The Snowman and The Snowdog mixed with a classic Christmas tune, will be featured as well. The Snowman and Santa will be making a few appearances throughout December as well as a series of festive performances including The Hong Kong City Chamber Orchestra and City Singers.
The AIA Great European Carnival
The Great European Carnival is back for another season of extravagance offering more than ever before. Between the street performances, workshops for kids and selfie installments, experience the world-famous Gandey European Circus staged in a classic and colourful 1,200-seat big top circus tent. You won't believe your eyes! If rollercoasters float your boat there are rides for kids and also for thrill-seekers – many are not for the faint hearted! There will, of course, be food and carnival games with over one million cuddly toys to be won. Held at the Central Harbourfront from 21 December to 25 February, you have no excuse to miss it this holiday season. 
Harbour City – Christmas is in the Air
Harbour City's annual outdoor Christmas lighting display is on the list of things not to miss this Christmas. This year, the mall will showcase delightful Christmas decorations suspended in the air, with giant Santa airships delivering festive surprises to visitors. From 20th November to 1st January.
IFC Mall – Christmas in Space
Embark on an interstellar adventure with IFC Mall as they present a space-inspired carnival with many interactive and mechanical installations in the Oval Atrium and throughout the mall. Shoppers will be brought to outer space to have a lively and enchanting view of Christmas beyond our own planet. You can also enjoy a special Christmas performance, Merrymaking in Space, sparking up the festive season with this adventurous space journey! 
Citygate Outlets – A Whimsical Korean Christmas
From 28th November to 1st  January, Citygate Outlets present Deck the Halls with Joy. A collaboration with Korean illustrator, DearDays, it will be a special treat for all lighting up the entire mall with joyful fabric dolls, giant holiday ornaments and colourful Christmas murals. On top of that, every day from 1-26 December there will be surprise shopping perks. You'll be rewarded whether you're buying holiday gifts for others or treating yourself to something special. On weekends through December there will also be a Christmas Parade featuring beloved Christmas characters that will charm shoppers of all ages with colourful costumes and festive music.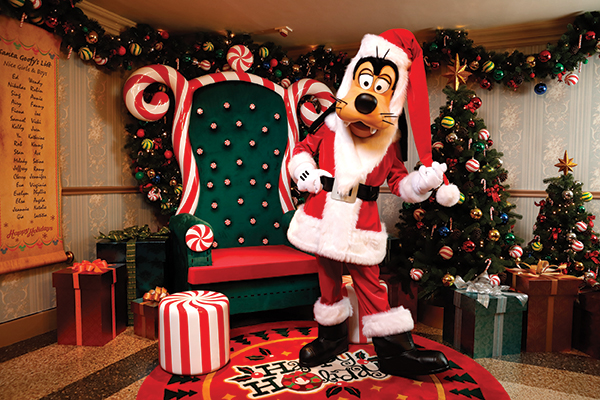 Disneyland – The Most Delightful Christmas
From 16th November to 1st January, Disneyland will be enchanted with festive celebrations for the whole family. The park will be transformed into a winter wonderland filled with magical lights and shimmering snowflakes and the castle forecourt will be a stage for the Christmastime Ball, happening two to three times a day. Santa Goofy will greet guests in the Post Office and every evening snow will cover Main Street while Christmas carols play and fairy lights twinkle. All of your favourite Disney characters will be in Christmas costumes and will be delighted to take photos with you, bringing festive cheer to everyone at this special time of year. 
Landmark – Unlock Your Imagination
From 24th November to 1st January, embrace the possibilities of an idealised world of child-like wonders, inspired and created by French illustrators Claire Le Meil and Gwen Keraval. A floating island supplies the world with unlimited clean water and expanding buildings provide homes for all, while a boy crafts a robot from recycled materials and a girl creates a special cure for much loved pets. The whimsical ideas, magically made real embrace the spirit of sharing and hope for this Christmas. Shoppers can share their "Wish for a Better World" at the Wishing Machine and for every wish collected, Landmark will donate $20 to Make-A-Wish Hong Kong.
Hotel visits
Santa will also find time in his busy schedule to visit a number of hotels, he can usually be found in the dining venues, grabbing a bite to eat on his travels, no doubt! The big man will visit the Mandarin Oriental on 23rd to the 25th December (alongside facepainters and balloon artists), The Langham, which is transforming itself into a 'home of glitters,' will have visits on the 24th to the 26th . The Marco Polo's Cucina restaurant will host him on the 24th and 25th. Santa's not scheduled to visit The City Garden Hotel yet, but the Garden Café will have  snowman building activities, a Chupa Chups Candy House, carol singing and a candy-floss show, which sounds pretty tempting. 
Sign up for the
latest news and updates!