Hot Off the Press! June 2017
By Playtimes Contributor | 2 June 2017
What's On in June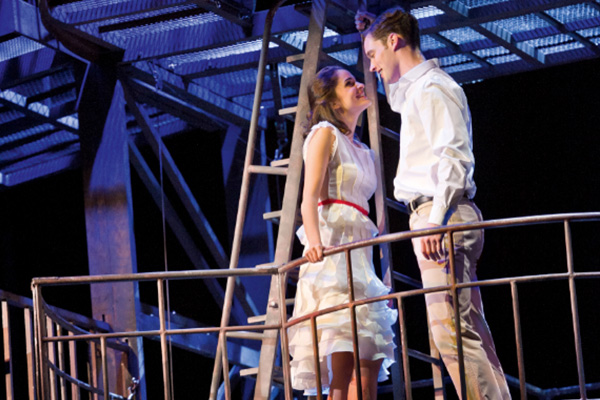 Until 18 June – West Side Story
The story of two lovers from rival teenage gangs in New York, the show incorporates all of the original ground-breaking choreography that the 1957 Broadway production became famous for. www.hkticketing.com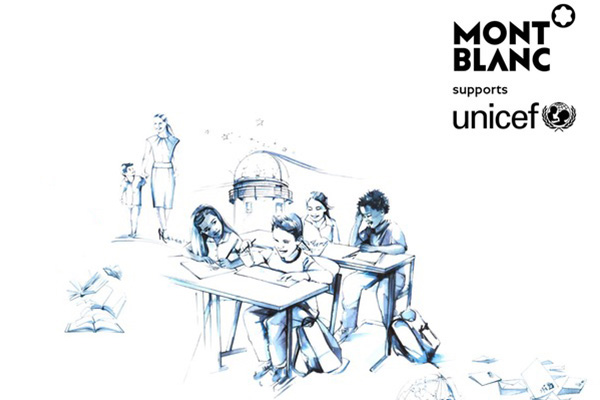 2 to 4 June – Gift of Writing
Montblanc is holding writing workshops at its 1881 Heritage Flagship Boutique in support of Unicef. There are three types of workshops, including Brush Calligraphy, Origami and Kid's Gallery, with a total of 10 sessions. Each session can accommodate up to 15 children (age 3-12) and their parents. www.eventbrite.hk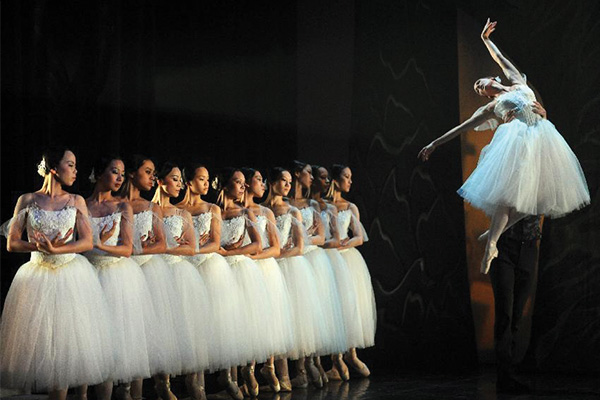 3 to 8 June – Giselle
The National Ballet of China will perform Giselle, a classical ballet from the 19th century romantic era. It runs for 1hour 50 mins and is suitable for children over six years. https://urbtix.hk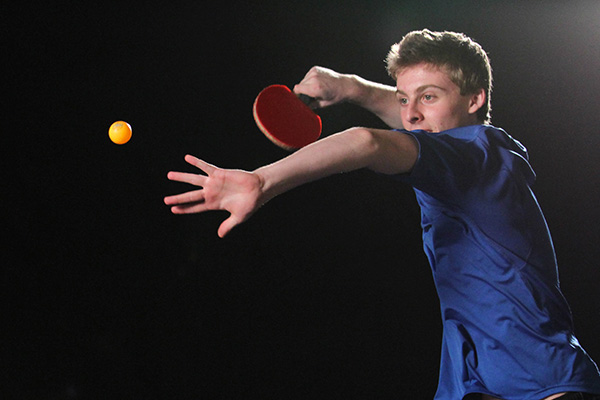 6 June – Ping Pong Diplomacy
Ping pong plus orchestral music equals lots of fun. Children will love this one-of-a-kind combination of classic sport and music, with ping pong players and musicians playing together live on stage. Beware though – don't get hit by the ping pong balls across the hall! www.hkphil.org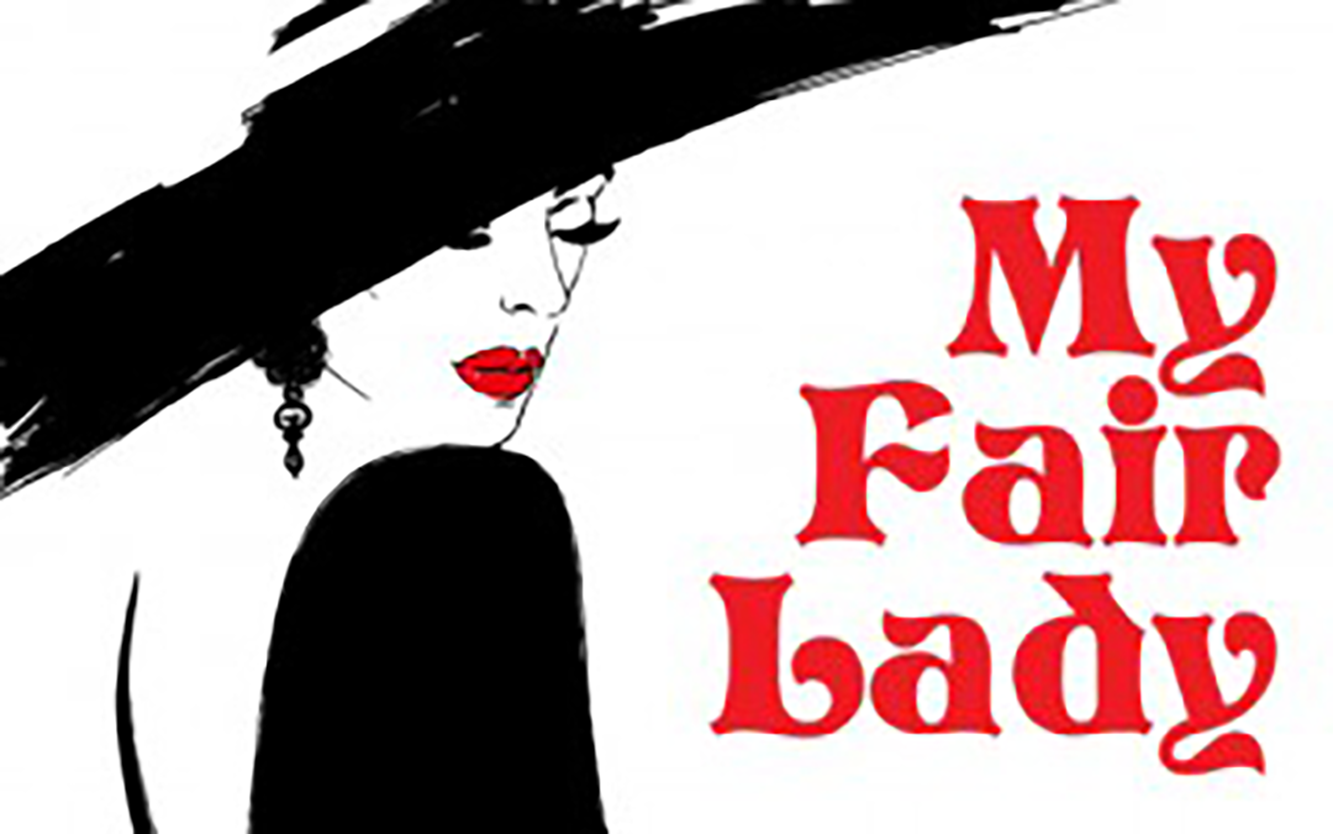 9 to 11 June – My Fair Lady
Face Productions presents the fun-filled classic musical, My
Fair Lady. Join Eliza Doolittle on a journey of self-discovery as she practices her 'p's and 'q's, guided by Professor Higgins. With much-loved songs, witty dialogue and breathtaking costumes it is a hugely entertaining show for the whole family. http://faceproductions.com.hk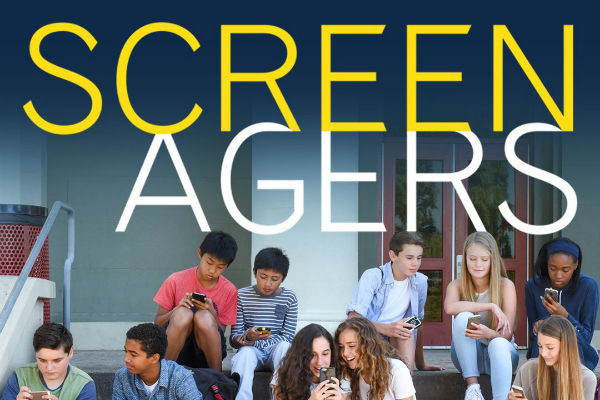 11 June – Screenagers
Growing Up in the Digital Age is a documentary about the biggest parenting issue of our time. Through poignant, and unexpectedly funny stories, SCREENAGERS reveals how tech time impacts kids' development. Shown by the Character Education Foundation in Wanchai. www.eventbrite.com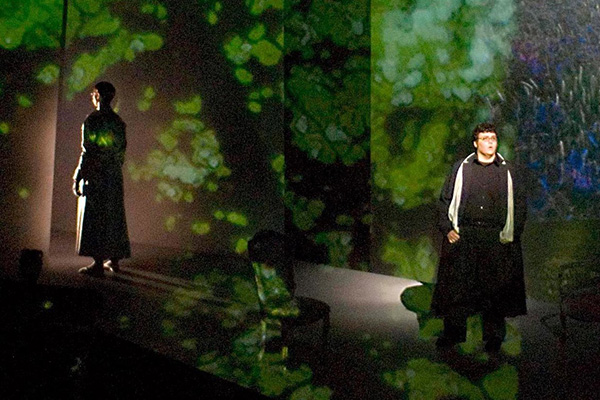 17 to 18 June – La Traviata
This 90-minute adaptation of the Italian opera classic is presented by More Than Musical, a new non-profit opera company based in Hong Kong. The tragic story will be told using contemporary visual language, including projected imagery and lighting. Held at ArtisTree in Quarry Bay.  https://www.ticketflap.com/la-traviata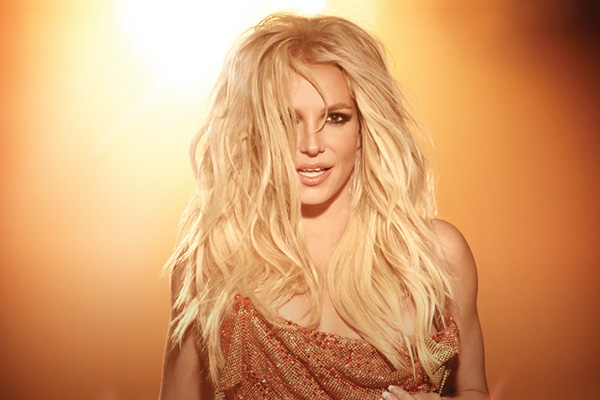 27 June – Britney Spears
She's sold nearly 150 million records worldwide and her cutting-edge Las Vegas residency, "Britney: Piece of Me," has been voted "Best Show in Las Vegas" and "Best Bachelorette Show in Las Vegas." www.hkticketing.com
Coming Soon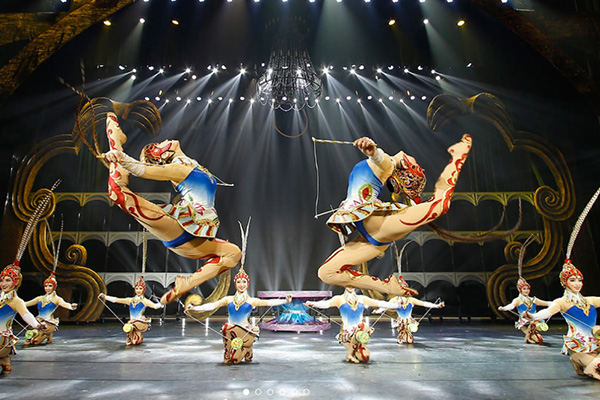 6 to 9 July – Pizzazz
Roll up for an action-packed encounter with the China National Acrobatic Troupe. There are dynamic diabolo routines, mind-blowing balancing acts, aerial silk rope stunts, elegant umbrella juggling, and much more. Part of the International Arts Carnival. www.hkiac.gov.hk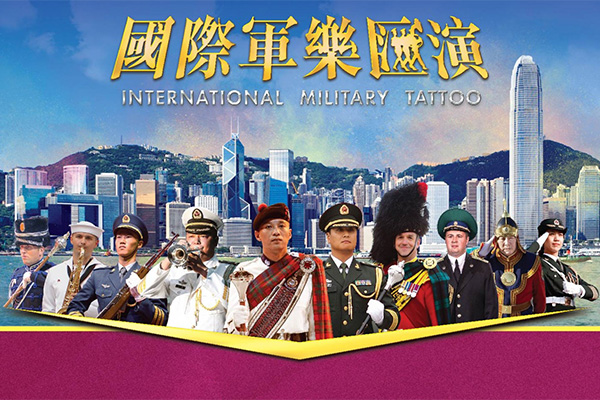 13 to 15 July – Pride and Glory
Military bands of the Chinese People's Liberation Army and world-class military bands from Europe, United States and Asia, together with the Hong Kong Police Band will spectacularly performance a military tattoo. www.lcsd.gov.hk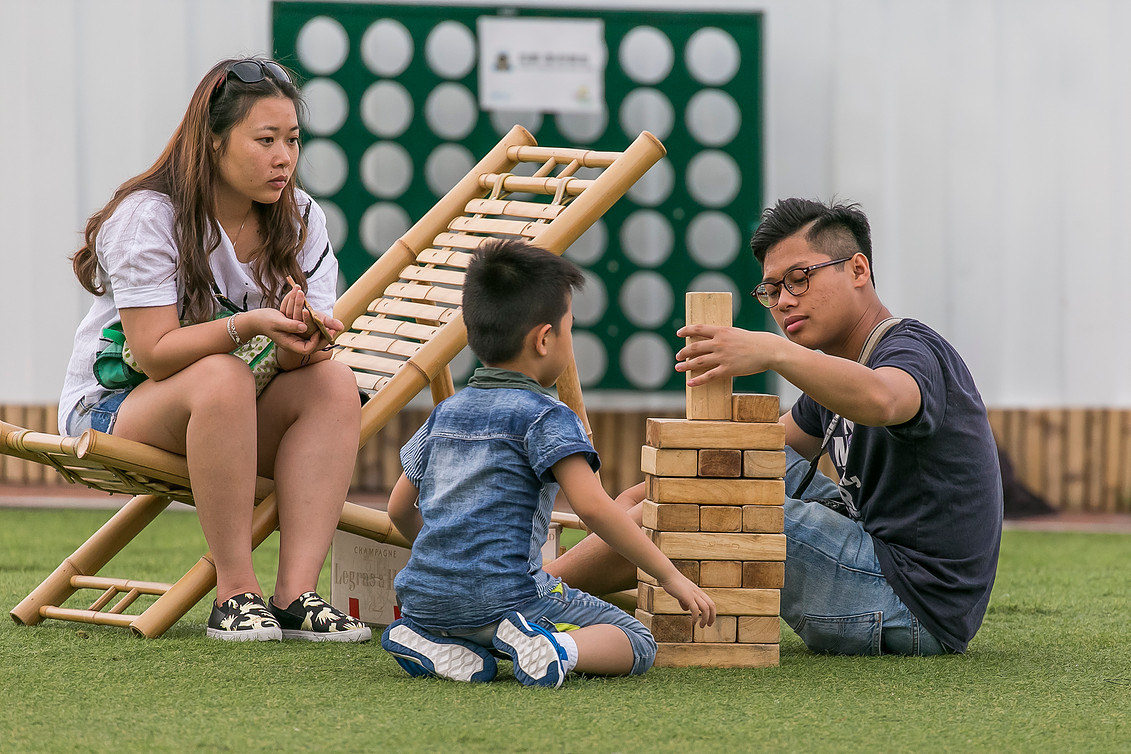 13 to 24 July – Summerfest
Organised by Central Venue Management, SummerFest is a summer programme that transforms the Central Harbourfront Event Space into a series of free-to-public summer events. In July the focus individual sports activities for the while family. www.cvm.com.hk

20 to 23 July – Slapdash Galaxy
Vividly imaginative and wickedly funny, Jeff Achtem and puppeteer Hamish Fletcher create an innovative alternative universe out of household junk. Audience members may also be repurposed to become part of the alien landscape! Part of the International Arts Carnival. www.hkiac.gov.hk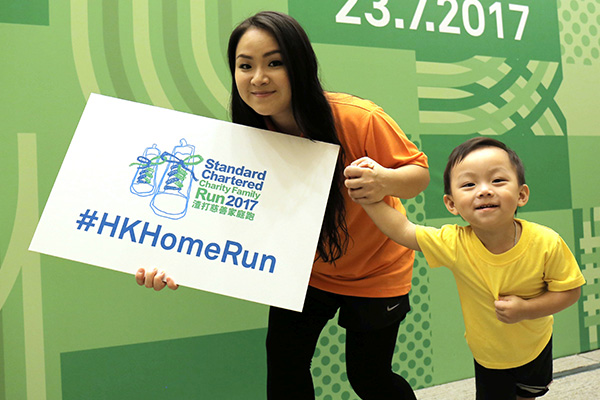 23 July – Fun Run
Standard Chartered Bank (Hong Kong) Limited and Standard Chartered Hong Kong 150th Anniversary Community Foundation present the Standard Chartered Charity Family Run, inviting everyone to bring their Hong Kong spirit and participate in this charity run to celebrate the 20th anniversary of the establishment of the HKSAR.  www.putyourself.in/sc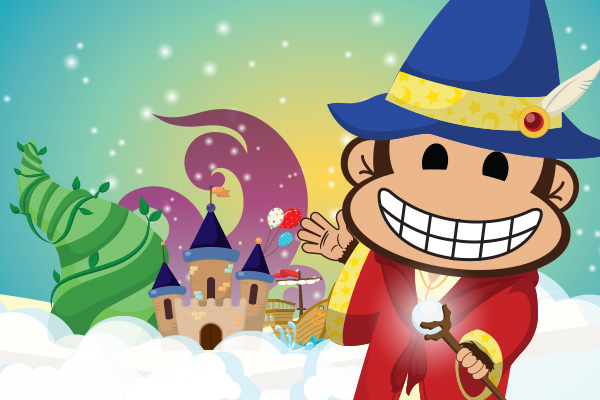 30 July – Monkey Tree Carnival
There's fun for the whole family at the Monkey Tree All For Kids Carnival. Get into the carnival spirit with games, prizes, and educational and interactive activities – including handicrafts and sports. There's even a costume fashion show. It'll be fun, fun, fun! www.monkeytree.com.hk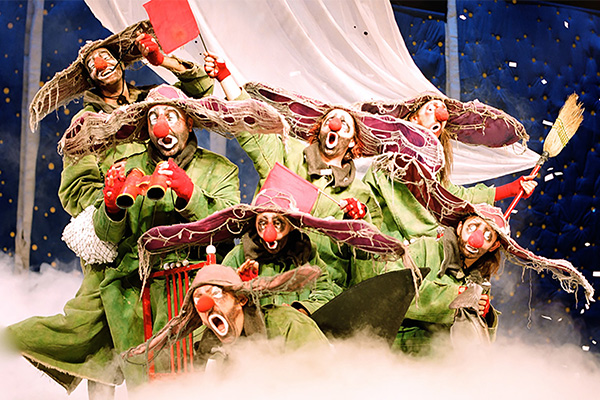 1 to 6 August – Slavas Snowshow
Snowshow is a theatrical spectacle that has enchanted and empowered the imagination of audiences worldwide. It is a genre of its own and remains as spontaneous and magical as the first day, systematically catapulting all adults back to childhood. www.hkticketing.com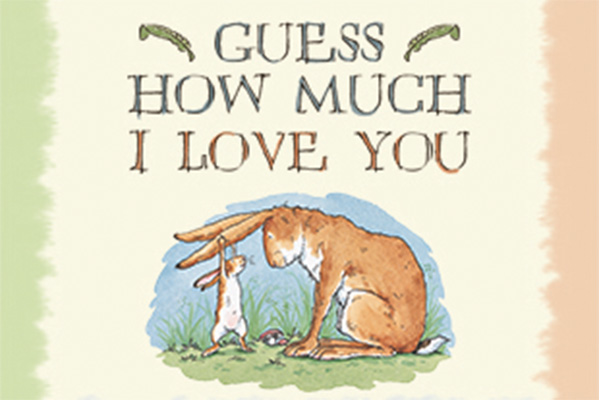 20 to 22 October – Guess How Much I Love You
Join Little and Big Nutbrown Hare, from the best-selling Guess How Much I Love You and I Love You All Year Round collection, as they leap off the page and onto the stage in this magical journey through the seasons suitable for children age 3+ and their families. Discount before 30 June. www.hkticketing.com
Hot Happenings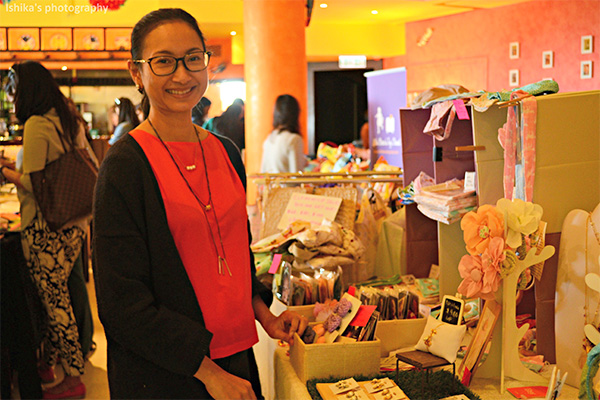 Mums@Play Bazaar
The Mums@Play team are returning for their fourth bazaar at El Charro in Cyberport on 14 June. The event, which is "for the mums by the mums," combines a select group of passionate mum-vendors selling quality products, with the social aspect of networking. It's the perfect way to meet like-minded women over a coffee or glass of wine and to pick up some interesting items at the same time. http://mumsatplay.
Free play at the Science Museum
The children's play area at the Hong Kong Science Museum has had a makeover and your little ones are going to love the result! And what's more, they get to play for free! http://hk.science.museum
GIVEAWAY*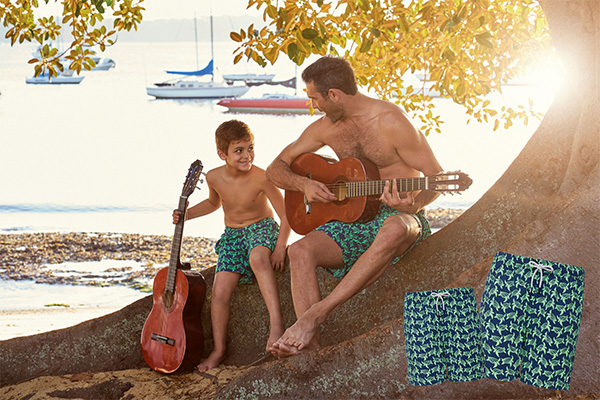 Get shorty
We have one cute set of matching father and son shorts to giveaway just in time for Father's Day. The Tom & Teddy shorts retail at $699 for the adult size and $399 for the children's size and are available at Escapade Sports. www.escapade.com.hk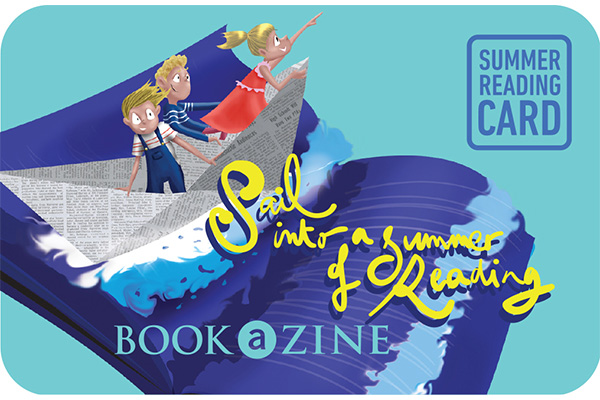 Summer reading
Bookazine is launching a Summer Reading Card to encourage children to get stuck into some good books this summer. The programme, which launches on 1 June, awards a stamp for every book over $80 purchased at Bookazine. Five stamps will entitle you to win a complimentary tote bag. Ten stamps will get you a $100 Bookazine voucher. There are also weekly social media contests to win signed copies of international bestsellers. www.bookazine.com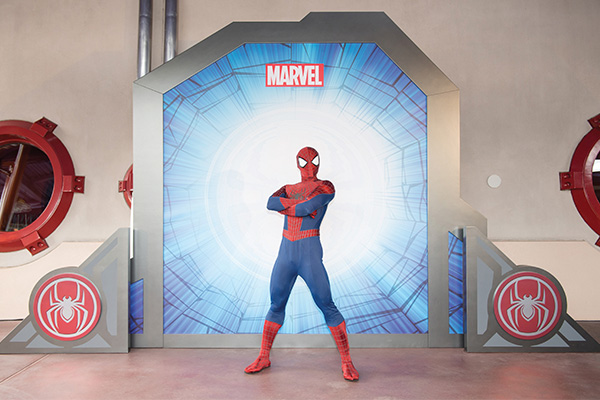 It's 'Marvel'ous for students at Disneyland
Hong Kong Disneyland has launched a Student Summer Pass for Hong Kong students age 3-25. Between now and early August eligible students can make unlimited visits to Hong Kong Disneyland with the $759 Student Summer Pass. Furthermore, starting mid-June the Marvel Superhero Summer will bring even more superhero action to Hong Kong Disneyland. Iron Man will be joined by Captain America and Spider-Man and a brand new walk-through experience in the Pavilion will immerse guests in the Marvel Universe as they go through a one-of-a-kind Avengers Agent mission in a story set uniquely in Hong Kong. www.hongkongdisneyland.com
Food Glorious Food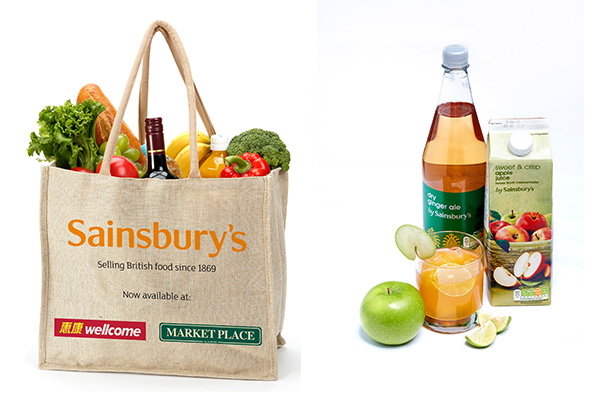 Taste of Britain
Those of you with a fondness for British foods will be delighted by the arrival of UK groceries at Market Place by Jasons. Over 200 Sainsbury's daily essentials and indulgent products are exclusively available at Market Place by Jasons and other Dairy Farm stores in Hong Kong. From classically British biscuits, coffee and jams, to fruit juices and frozen vegetables, to family-friendly snacks and cereal, shoppers will be able to enjoy a wide assortment of authentic British foodstuff. Shop for Sainsbury's products at Market Place by Jasons, ThreeSixty and selected Wellcome supermarkets.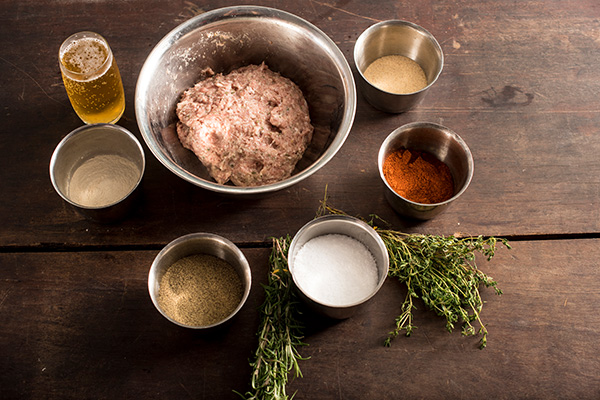 Father's Day sausage-making class
Head down to The Secret Kitchen in Wong Chuk Hang on 18 June to enjoy a sausage making class with The Butcher's Club. Taking place 12-3pm, a light lunch will be served as well as free-flow beer and wine. Tickets cost $800 for a parent and one child, with additional children costing $250. Tickets are available via  http://thebutchers.club and www.ticketflap.com
Kids' cooking classes
Is your child a budding chef? Every Saturday and Sunday Le Meridien at Cyberport hosts fun-filled cooking classes designed for little ones. The lessons, which are held at the hotel's Prompt restaurant, cover a variety of dishes to suit different taste buds. On 4 June the theme is 'cooking in piggy style'; 11 June is tuna salad; 18 June is cupcake decoration and the 25th is pizza. Taking place 3-4pm, the classes are suitable for children from age 4 at a cost of $220 per person. Email:
prompt.lmc@lemeridien.com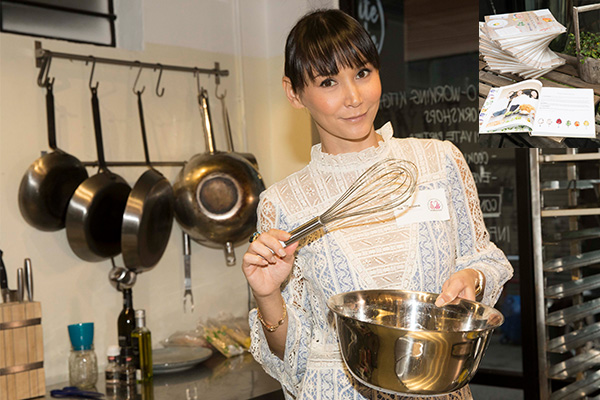 In our kitchens
Adventist Hospital Foundation (HKAHF) and Rue Madame have joined forces to create a charity recipe book. In Our Kitchens gathers more than 50 recipes from well-known Hong Kong personalities – from supermodels to super chefs and brand founders. All proceeds from the book sales will be donated to HKAHF fund cancer, which aims to offer treatment to the sick and underprivileged in Hong Kong, China and Asia. The book is available online at www.ruemadame.com
Talking Shop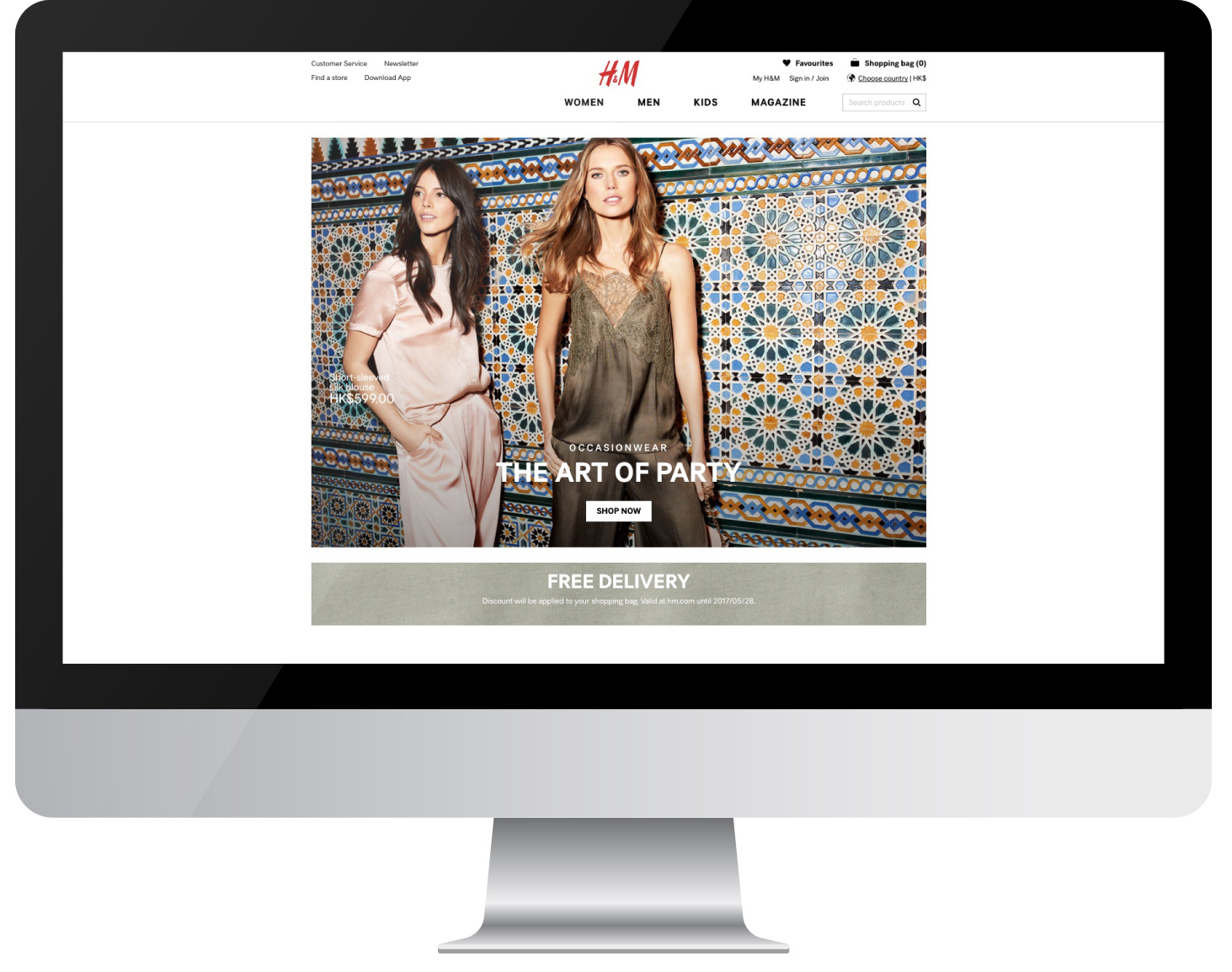 H&M Online
We've got great news for fans of global fashion brand H&M! You can now shop from the comfort of your armchair courtesy of H&M's Shop Online. The site offers a wider range of collections than in-store, with exclusive "online-only" pieces available all year-round, including ladies, men's, teens, plus-size and a full children's line. For the Hong Kong and Macau launch, there are over 100 online exclusives. www.hm.com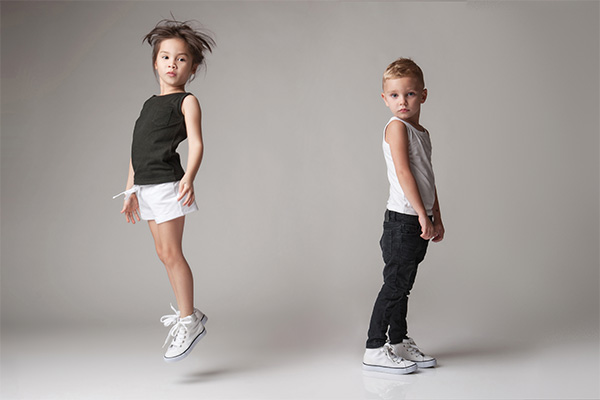 Minimal fuss, Maximum impact
Socially conscious childrenswear brand Minimal creates modern basics for children age 2-8. Made using super-soft, natural fabrics, the gender-neutral clothes are both comfortable and stylish. The brand offers a core capsule collection, with new colours and fabrics delivered in limited-editions. "Keep it simple. Keep it basic. Keep it minimal." Buy the range online at www.weareminimal.com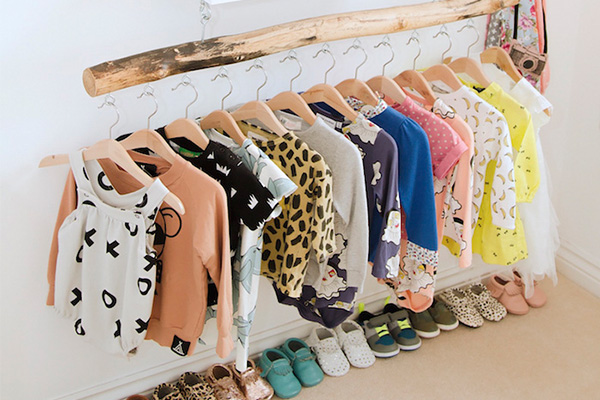 Retykle pop-up at Maggie & Rose
Shop Retykle's 250-plus designer brands for kids age 0-8 years old at this pop-up sale at Maggie & Rose. Ranging from new with tags to gently used, all items will be beautifully displayed and ready for purchase at up to 90 per cent off the original price. During the pop-up, which runs 2-8pm on 9th June and 9am-12pm on 10th June, Retykle will be collecting outgrown children's clothes to be resold or donated to local causes. Five per cent of profits from the two-day event will be donated to Retykle's charity partner, HandsOn Hong Kong. Visit www.retykle.com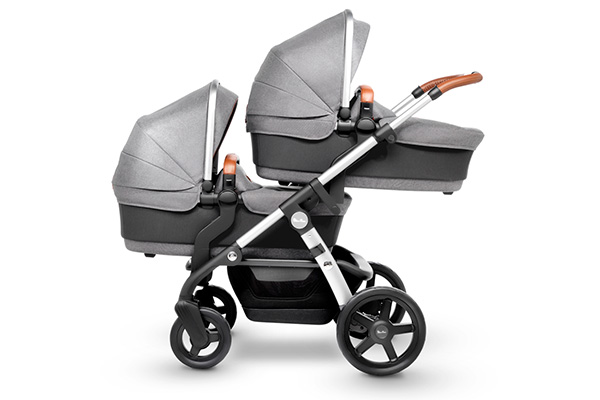 Give us a Wave
Silver Cross has released a new travel system called Wave. Wave is designed to give newborns the very best in comfort and protection, yet has the ability to transition into a tandem stroller with a total of 16 different configurations. The system, which includes the stroller frame, bassinet and seat, is the perfect solution for parents seeking a luxurious and stylish stroller for their newborn, expanding family, or twins. www.silvercrossbaby.com
This Month We Go Swimming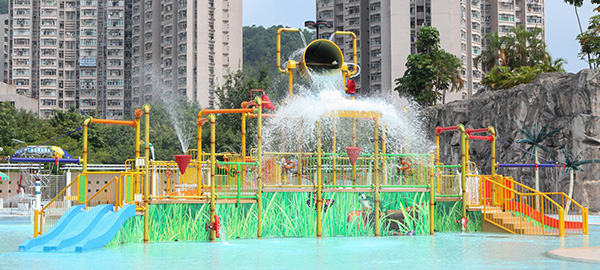 Public Pool Picks
Tseung Kwan O Swimming Pool has a 50-metre main pool, two teaching pools, a diving pool, toddler's pool and leisure pool. It has small slides and bigger slides for older children and adults. It is closed on a Monday.
Sai Kung Swimming Pool has a main pool, a teaching pool and a leisure pool complete with small sides and water cannons. Closed on Wednesdays. 
Hammer Hill Road has a toddler pool, slides, water guns and a fountain. The indoor pool is pretty cool, too, with an indoor pirate ship. Closed for cleaning on Mondays.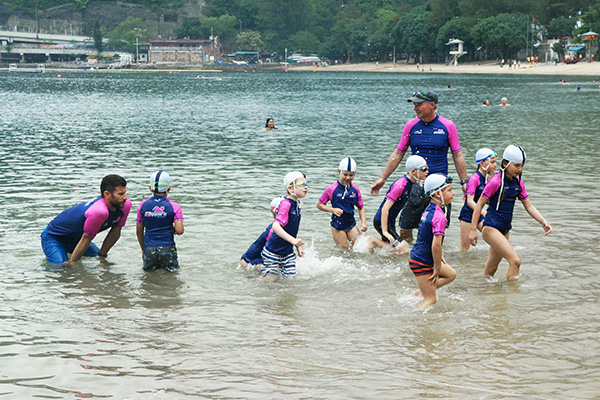 Little Nippers
If you're looking to improve your child's safety in the sea, check out Nippers. Nippers aims to provide a safe, friendly and welcoming environment where both Nippers and parents can interact and enjoy a morning at the beach. Nippers teaches surf education and skills while emphasising community awareness. The Nipper programme also provides training and competition for those who wish to join. It is suitable for children age 6-13 and takes place on Sunday mornings at Deepwater Bay and Sunday afternoons in Clearwater Bay. www.facebook.com/pg/Nippershk/about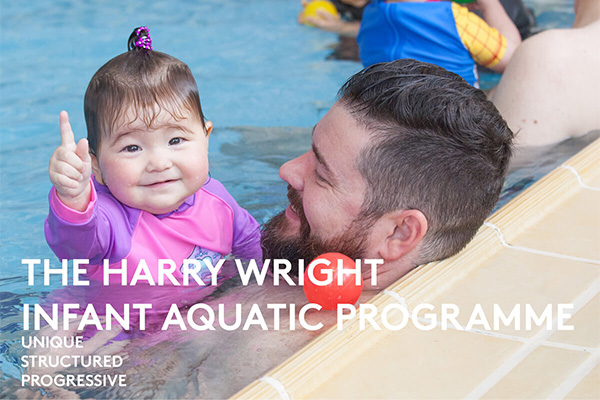 Get it Wright
The Harry Wright Infant Aquatic Programme offers parent and infant lessons developed by its founder, the late Captain Harry Wright, and refined by his daughter Jayne. Lessons focus on teaching parents to submerge and release their babies safely in the water and introduce the basics of 'kick and pull' to encourage the natural development of the reflexive arm and leg movement babies are born with. The programme caters for children age 4 months to 4 years. http://harrywright.com.hk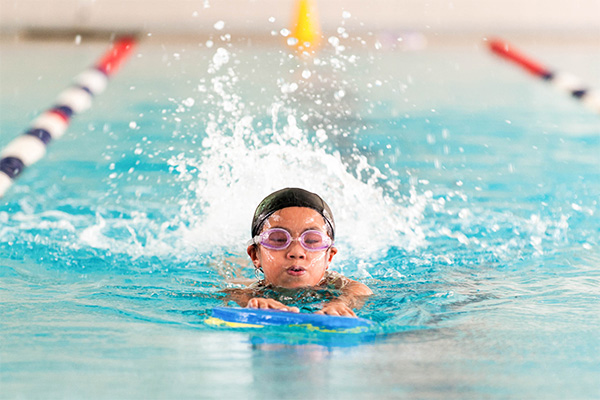 Be a Shark
ESF Sharks swimming programme introduces the fundamental skills of swimming and develops technique and confidence. Lessons follow Australian, USA and UK standards to ensure safety and rigour in the method of teaching, while games and activities keep it fun. After the Learn to Swim programme, competitive swimming opportunities are available in the squad development sessions. www.esf.org.hk
 Education Matters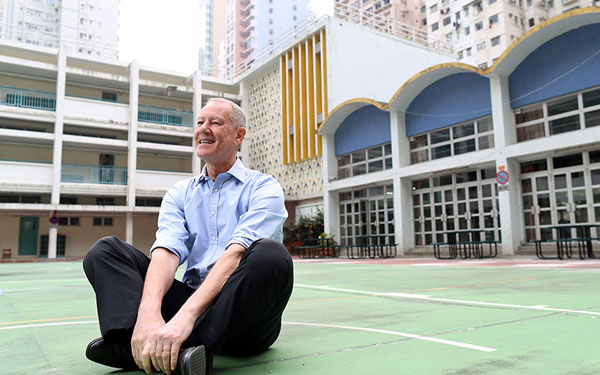 Po Leung Kuk Primary School
Po Leung Kuk Primary School opens its doors to children age 6-8 years this coming August. The new campus in Tin Hau will initially welcome children in grade 1, 2 and 3. Over the following years, grade 4 and 5 will be added to the fold. Following the IB PYP curriculum framework, the school aims to nurture creative, critical thinkers who are internationally minded lifelong learners. Applications from families of all nationalities and backgrounds are welcome. Parents interested in enrolling for the 2018 -2019 academic year should register online between 1 September and 31 October. www.plkis.edu.hk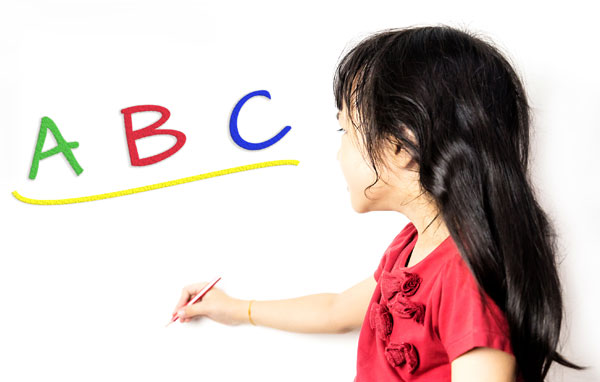 How do Hong Kong parents teach their children English?
Oxford University Press has released the results of sponsored research by the Department of Early Childhood Education on how Cantonese-speaking, first-time parents in Hong Kong foster their children's English development at home. The research collected data through an online survey of over 1,800 parents and found that many of the parents take advantage of sing-along songs, toys and games to introduce English to their children. They also found that most of the language teaching is conducted by the mothers (62.2 per cent), compared to only 18.7 per cent of fathers providing input for English language education for their children. Forty-seven per cent spend just 15 minutes or less each day talking English with their children.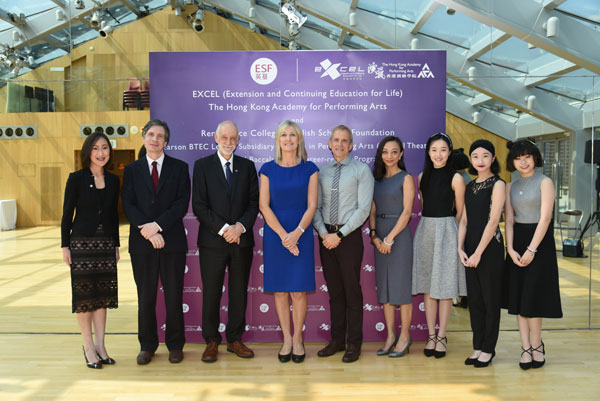 ESF launches new performing art programme
The English Schools Foundation and Hong Kong Academy for Performing Arts have launched an exciting joint programme offering performing arts through the International Baccalaureate's Career-related Programme (IBCP). The course, which is for post-16 year-old students, will commence in the 2017/18 academic year. The programme allows students with focused interests in the performing arts to take a specialised programme to prepare them for performing arts schools, colleges and universities. www.esf.org.hk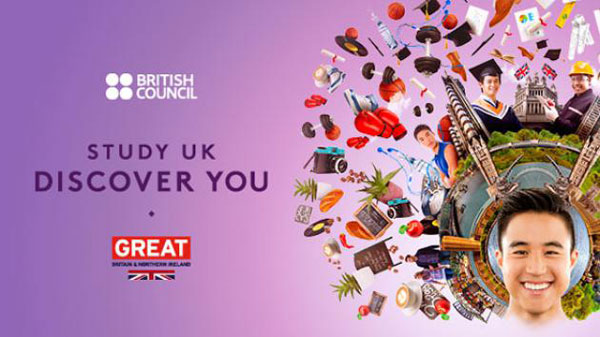 Study UK Exhibition
The British Council's Study UK Exhibition on 15-16 July features over 60 independent schools, further education colleges and universities; perfect if you are considering schooling in the UK for your child. School representatives will be in attendance to answer all your queries about course choices. There will also be free workshops and seminars on local culture and lifestyle, UCAS application procedures and IELTS preparation. https://hk.edukexhibition.org/en/exhibition/15

Sign up for the
latest news and updates!