Reading Time: < 1 minute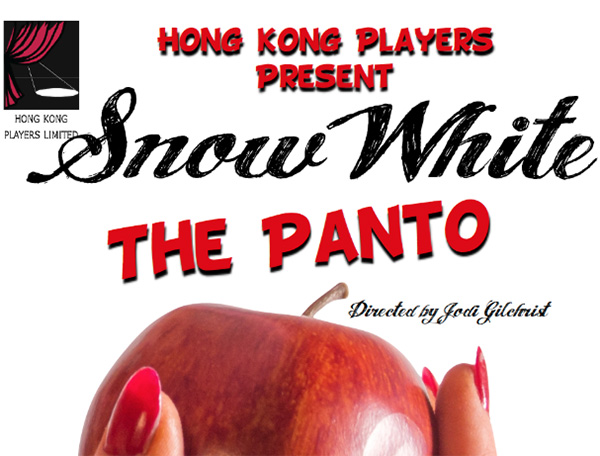 This year, the Hong Kong Players are bringing you the fulfilled, thigh-slapping, jolly Snow White the Panto! Hong Kong Players have been staging a traditional Christmas panto for more than 50 years. The show is an all-singing, all dancing extravaganza based on an original script.
Their story begins when an evil and extremely vain queen steals control of a kingdom and hides the rightful heiress, Snow White, from sight. The wicked queen rules cruelly over her stolen kingdom, and no-one has the courage to stand up to her. But she takes one step too far when she orders Snow White's death: the beautiful young Princess enlists the help of seven resourceful little rebels and now they want her kingdom back!
Join Snow White and the dwarves, together with a nature-loving Dame, a dance-crazy Prince, a magical mirror, a resourceful woodsman and two daft beavers, on their quest for justice. They have got goodies you'll want to cheer and an evil queen you will love to hate!
Tickets are on sale here starting from HK$ 220
Hong Kong Arts Centre, Shouson Theatre, Wanchai