Reading Time: 5 minutes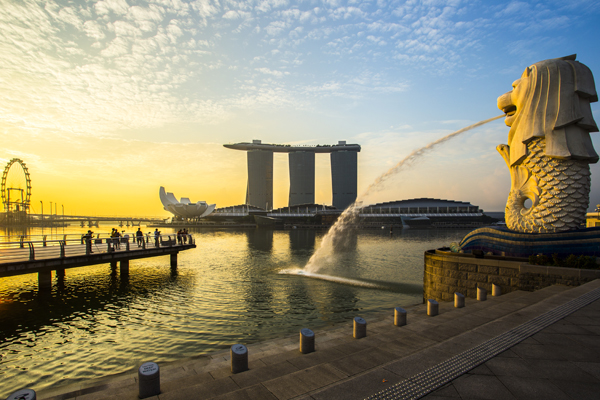 The Lion City' is four hours' flying time from Hong Kong and is located a mere one degree north of the equator, meaning you can expect hot and sticky weather for most of the year. In order to get there, take your pick from one of the many airlines flying direct from Hong Kong including Cathay, Singapore, United as well as budget options Jetstar, Scoot and Tigerair. Here's how my daughters (ages 6 and 3) and I filled the perfect 48 hours in Singapore:
Friday afternoon
Singapore has a huge range of accommodation to suit all budgets. I chose the family friendly Shangri-La as I wanted to be close to the action of downtown. Despite the hotel's location off the busy Orchard Road, it also has the feeling of a big tropical resort. So much so I had to hide the view of the pool from my kids, or there would be no chance of us getting out to explore!
Travelling around Singapore is relatively cheap and easy, using taxis, buses or the MRT. Our first port of call was the Marina Bay Sands complex. This houses a number of attractions, from the casino and shops, to exhibitions and outdoor gardens. It's worth checking in advance to see what's on at the ArtScience Museum (on Friday kids go free), where we were lucky enough to catch a fantastic, interactive Dreamworks exhibit.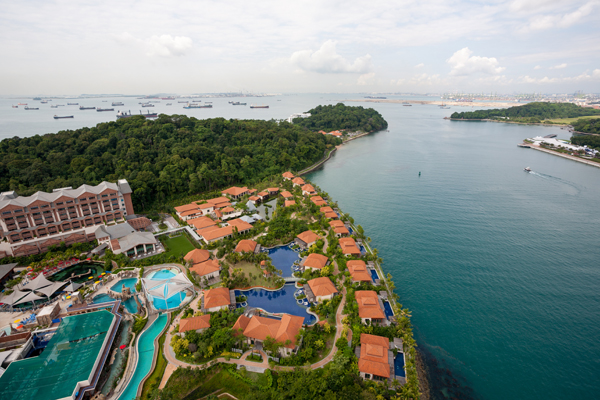 The biggest hit of the afternoon were the Gardens By The Bay. Covering a large expanse alongside the waterfront, you can stroll through the gardens, or pay to enter one of the conservatories. There's a special area for kids, consisting of a Water Garden, Fish Pond and Adventure Zone (don't forget to pack your swimmers). The girls spent hours running through the water fountains, whilst Disney tunes blasted from the speakers. A ten minute walk away is 'Satay By The Bay', a deliciously named hawker centre where individual vendors sell food from small booths. Singapore has a multitude of them, all clean and cheap and perfect for hungry kids.
Friday night
If your kids are into animals, you are spoilt for choice in Singapore with a Bird Park, Night Safari, River Safari and Zoo. We decided on the Night Safari, a 30 minute journey north from the hotel. As the park is not open till 7.30pm, there is no point wasting this experience on young kids. We started our evening watching the interactive Creatures of the Night Show. Then it was off for a ride on the Tram Safari to catch a glimpse of nocturnal animals in specially lit enclosures. All in all a magical experience, even if my kids were asleep by the end of it!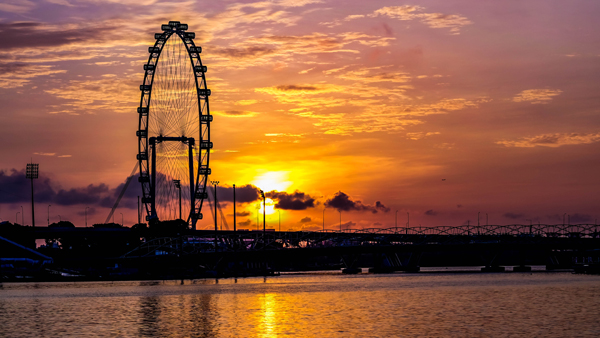 Saturday morning
After a delicious buffet breakfast at our hotel (my kids are now converts to sweet Kaya toast, a Singaporean staple), we hopped in a taxi to Merlion Park. Here we boarded our bumboat for an hour's tour of Singapore's waterways. The boat is one of the best ways to acquaint yourself with Singapore and provides fascinating commentary on the sights and history of the city. Even though my girls weren't particularly taken with the history, they loved seeing the colourful neighborhoods and waving to people on the shore.
Singapore is home to a number of ethnic enclaves; Chinatown, Little India, Kampong Glam and Joo Chiat. With two children with short attention spans, I had to pick one and chose 'Little India'. A short taxi ride from downtown Singapore, Little India really does what it says on the tin. I was blown away by the colours, sights and sounds of the place. We wandered through the maze of streets, peering into the shops and buying trinkets for the girls.

Saturday afternoon
Singapore is a foodie mecca and for lunch, we decided to head to one of the quays. Whilst Clarke Quay and Boat Quay are fun places to visit at night, I had been reliably informed that Robertson Quay was more laid-back and family friendly. Here you'll find plentiful al-fresco dining along the water's edge. We found ourselves in a funky Mexican restaurant, Super Loco.
You can't come to Singapore and not spend a few hours shopping. Nearly every brand seems to be represented, from high end to high street. It is also a great place to buy kids' clothes. Don't try browsing the shops in the heat at street level, as it all happens underground in a maze of interconnecting malls. For extra bargains, try to visit during the 'Great Singapore Sale', from the end of May to the end of July.
With a hot and steamy climate, if you're travelling with kids, access to a swimming pool is a must. We had been recommended the Port of Lost Wonder, a large water play area located on Palawan Beach. However, having spent a half day sightseeing Singapore, my kids were at breaking point and I felt our hotel pool would be an easier option.

Saturday evening
We craved Singaporean cuisine for dinner, so the hotel concierge recommended a trip to a local hawker area, the Zion Food Centre. At any hawker centre, pick the booths with the longest queue as you know they'll be the best! We had a great time sampling fried carrot cake, laksa, satay and curry puffs.
Sunday
I woke up with grand plans of doing more cultural activities, however my husband looked at me as if I was mad. 'Surely we should go to Sentosa' he announced and quick as a flash, we decided on Universal Studios.
In case you are unfamiliar with Sentosa, this is a popular island resort, a mere ten minutes from Singapore's CBD. Resorts World Sentosa includes hotels, restaurants and several family friendly attractions; Universal, Southeast Asia Aquarium, Adventure Cove Waterpark, Dolphin Island and a Trick Eye Museum.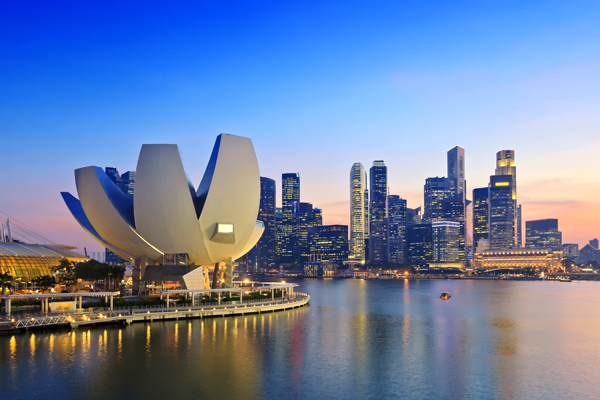 Having had our fill of aquariums at Ocean Park, we decided Universal would be a more unique day out for the family.
Universal Studios has seven lands or areas and is easily navigable in a day. However, if you are there during peak time i.e. a weekend, I would advise you to pay extra for a 'Universal Express' ticket. This allows you to jump the queues and meant that we covered most of the rides within five hours. There isn't much shade, so be sure to pack hats, sunscreen and plenty of water. Madagascar and Far Far Away are the best lands for the little ones. Be sure not to miss WaterWorld, a live stunt show which is on several times a day.
My three-year-old was somewhat overwhelmed by Universal and I would recommend that if you have kids of a similar age or younger, it's probably best to give it a miss and head to the aquarium. However, my dare devil of a six-year-old pronounced her visit to Universal as the 'best day of her life'. Admittedly, my husband and I had quite a lot of fun there, too.
Unfortunately we had to depart Universal and head for the airport. Our long weekend in Singapore was a resounding success. There's so much to do and the food is outstanding. I'm already planning a return trip, this time to experience more of what's on at Sentosa.