Reading Time:
6
minutes
Here is our choice of 70 fun things to do with kids this Summer.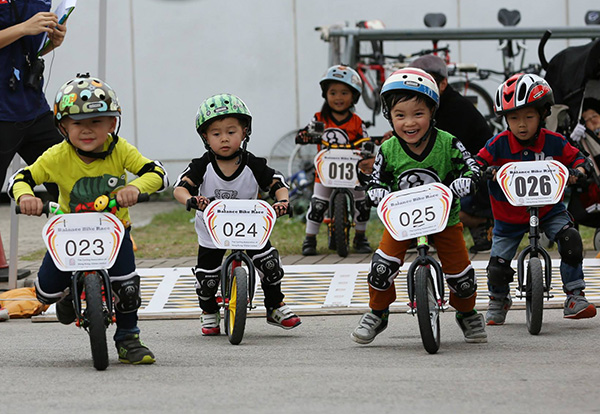 1. Take the children to BMX Bike Park in Kwai Chung.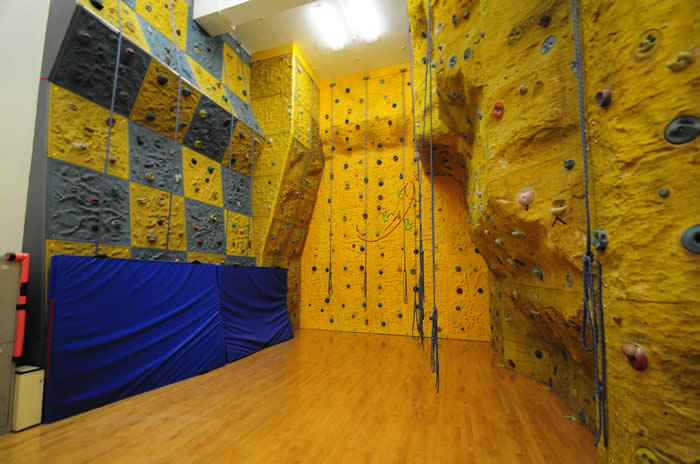 2. Take a rock climbing class at YMCA Indoor Climbing Wall. Or check out the monthly climbing passes at Verm City.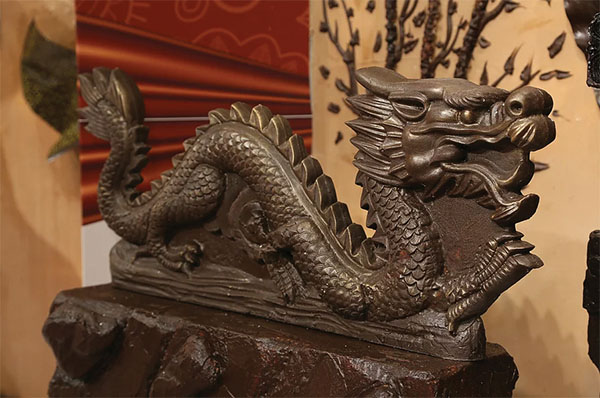 3. Chocolate lovers, check out The Chocolate Museum of Hong Kong in Ngong Ping Village. You can do some chocolate tasting, watch performances and take part in DIY workshops.
4. Spend a day checking out Cheung Chau where you can bike around the island, relax on the beach and taste some local delicacies.
5. Spend a day with green fingers at 448 Farm in Yuen Long where you can plant and arrange flowers, care for animals, have a BBQ and get involved with lots of other family activities.
6. Too sunny? Too rainy? Hide from the weather with Loveramics and get creative painting some ceramics.
7. Send your children into the forest for an outdoor explorer camp experience they will never forget with Hong Kong Forest Adventures.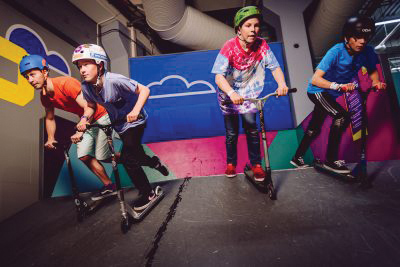 8. Spend a fun-filled day in SuperPark, one of the coolest activity centres around that invites all ages to go crazy in three separate fun areas within a 45,000 square-foot space.
9. Head to the Maritime Museum to explore, learn and get involved with the history of Hong Kong's extensive maritime trade routes of the past.
10. Visit Tokyolima for a family-friendly four-course brunch. The free-flow drinks package will keep the adults happy, whilst the candy bar, play area and popcorn will put a smile on your child's face.
11. Saffron Cruises make spending a night on the water possible with many overnight boat options. You can visit remote places such as North Sai Kung or the Soko Islands where you can relax in peace and quiet.
12. Get out the burger patties, sausages, buns and s'mores for a BBQ on the beach. Big Wave Bay, Long Ke in Sai Kung, Repulse Bay and Shek O beaches all offer free BBQ pits.
13. Take a trip out to High Island – a ride away from Sai Kung by sampan – where you can enjoy a pristine beach, hiking trails and a seafood restaurant run by a family.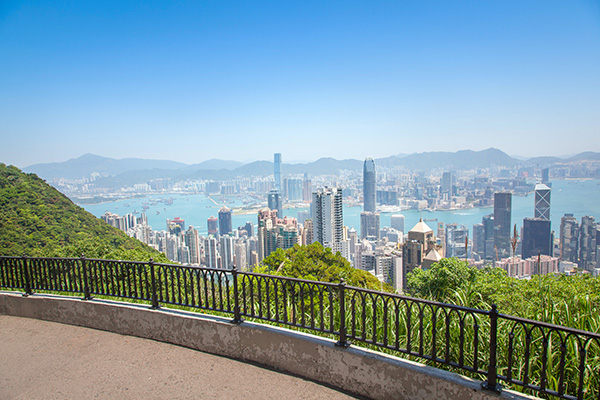 14. Hike around the Peak (stroller friendly).
15. While you're up at The Peak Tower, check out the dazzling array of restaurants, shops and entertainment venues with a fabulous view.
16. Grab yourself a supersized ice cream from Emack & Bolio's.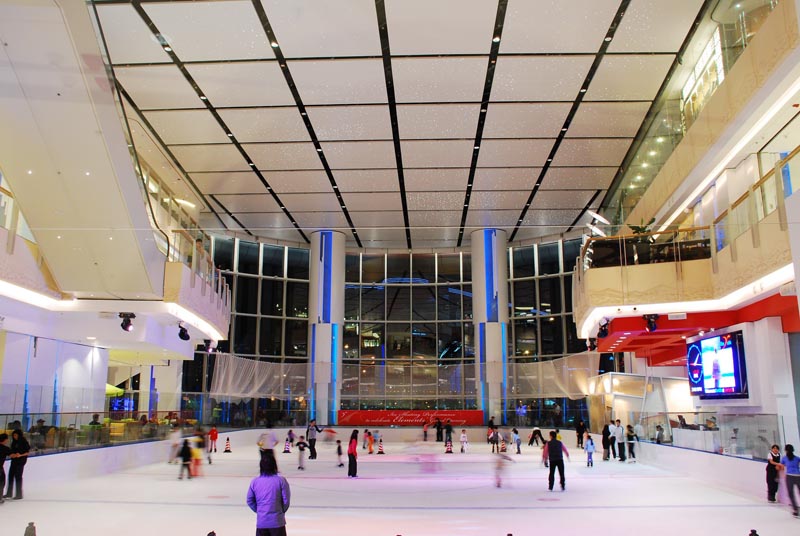 17. Pretend it's winter by ice skating at The Rink in Elements.
18. Have a family night at TikiTiki Bowling Bar in Sai Kung.
19. Go rock-pooling in Sai Wan for some great photo opportunities.21. Bounce for joy, even on a rainy day, at Ryze. They also offer a monthly pass for the price of 2 jumping sessions.
20. Get away from the concrete and hike to Shui Lo Cho Waterfall on Lantau Island.
21. Learn how to sail.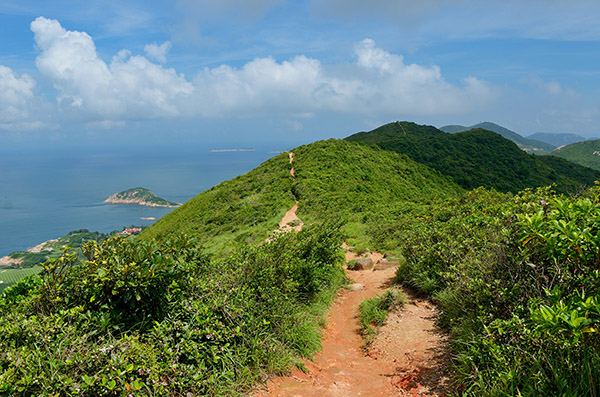 22. Hike the Dragon's Back and reward yourselves with lunch at Cococabana and a dip in the sea on Shek O beach afterwards.
23. Play, eat and create at the Origami Kids Café in Kai Tak Cruise Terminal.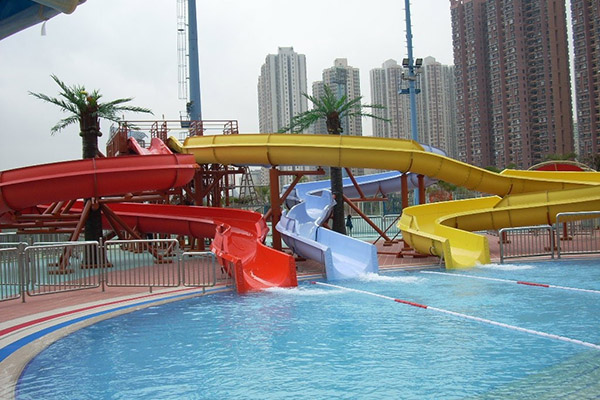 24. Cool off at Tseung Kwan O public swimming pool, complete with slides and a boat to play on.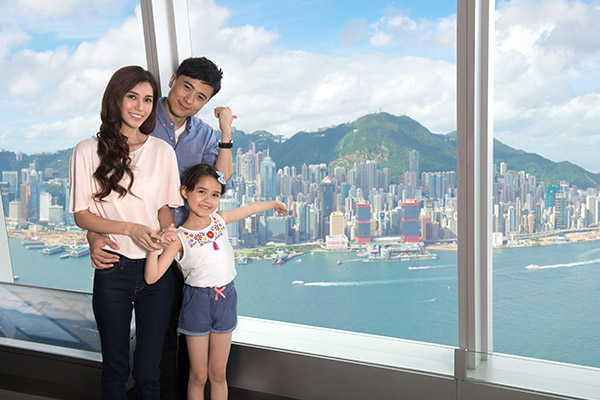 25. Choose a clear-blue-sky afternoon to spend at Sky 100, the ICC observation deck on the 100th floor.
26. Have a family outing to Snoopy World in New World Plaza, Sha Tin.
27. Take the ferry out to Lamma Island and have a yummy lunch and a walk on the winding path across the island.
28. Hike to Tai Long Wan and camp if you're feeling adventurous!
29. Visit Trio beach, in Sai Kung. Either enjoy a short 30-minute hike or get a sampan from Pak Sha Wan pier.
30. Take to the ocean aboard a boat. If there's a big group of you, how about trying the Jac55 cruiser, The Blue Whale. It has capacity for 55 people and even has a hot tub. Available to hire through Hong Kong Yachting.
31. Spend a rainy day at the History Museum at the 'The Hong Kong Story' exhibition. The Hong Kong Story permanent exhibition is a showcase of the dedicated hard work done by the Museum staff in the past years in collecting, preserving and researching the history and development of Hong Kong. Check the website for upcoming 'special exhibition'.
32. Have a parent-child adventure at Planet J Indoor Playroom in Causeway Bay equipped with only the best inflatable hamster wheels.
33. Get the kids surfing at one of the Treasure Island surf camps on Pui O beach, Lantau.
34. Spend a rainy day in Jolly Thinkers, a café packed full of hundreds of board games to keep the family busy for hours.
35. Try some family team building at CrossFire Arena with bubble soccer, laser tag, dodgeball and archery tag.
36. Pick up a second-hand book at Flow Bookshop in Central to continue the oh-so-important lesson of reduce, reuse, recycle.
37. Spend a day at the airport where your children's career dreams can come true in the Dream Come True Entertainment Park, where they will experience real-life work environments through uniformed role playing activities.
38. Heading to Disneyland? You won't want to leave without spending a few hours at the Resort's Victorian Spa where you can swim and indulge in a variety of treatments. Kids can check out the Children's Fun Menu which includes hair-braiding, nail treatments and face-painting.
39. Try all kinds of water sports in Stanley.
40. Explore the Hobby and Toy Museum in Yau Ma Tei where you'll find a massive selection of toys, models and pop culture collectibles.
41. Potterheads: immerse yourselves in Museum Context, a Harry Potter museum in Causeway Bay.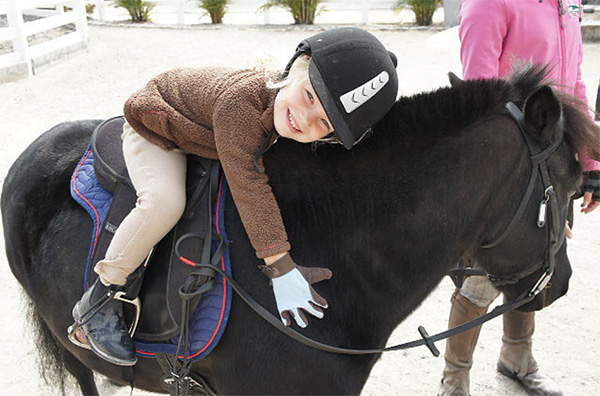 42. Try out some pony riding lessons in Clearwater Bay Equestrian and Education Centre.
43. Check out the Science Museum. This summer, the Hong Kong Science Museum will provide you with some cool and interesting experiences. The museum houses over 500 exhibits
44. Meet your favourite Marvel hero at Disneyland Hong Kong.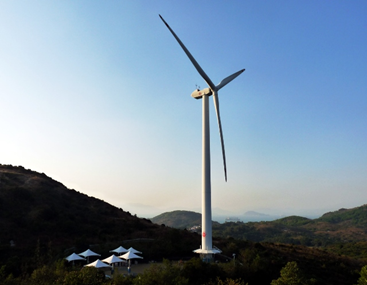 45. Take the ferry to Lamma Island (Yuen She Wan) and hike to the Windmill. Details of the Lamma Wind Power Station are provided at the tower base of the turbine.
46. Head to Epicland to experience some of the largest indoor slides in Asia, plus a variety of fun games and activities suitable for all ages from baby to adult.
47. Enjoy some Instagram-worthy dim sum at Yum Cha.
48. Rent a bike from the Friendly Bicycle Shop at Mui Wo Ferry Pier and spend your day exploring the area on wheels.
49. Visit the new Tai Kwung Centre for Heritage and Arts in Central.
50. Improve your green credentials with a visit to the Green Hub, a former police station in Tai Po.
51. Visit Mingle farm in Yuen Long to spend the night in a bubble, literally!
52. Get a crazy golf session in at Strokes in Causeway Bay.
53. Are you brave enough to escape from Lost, also in Causeway Bay?
54. Meet dolphins, penguins, seals and sea lions at Ocean Park. Check out exclusive deals for Hong Kong residents.
55. Make the most of summer breezes by flying a kite in some of Hong Kong's scenic spots.
56. Listen to the birds tweet at the Aviary Park on Cotton Tree Drive.
57. Take a slow ride around Hong Kong on a ding ding. A tram ride is much more fun than just getting from A to B. The kids love it.
58. Hop on board the Aqua Luna for just $230 and spend a leisurely 45 minutes sailing around the harbour on this iconic traditional junk. The price includes a glass of wine or beer.
59. Take the family to the cinema. Check out upcoming movies.
60. Spend your afternoon cuddling bunnies in Hong Kong's very first Rabbitland Café.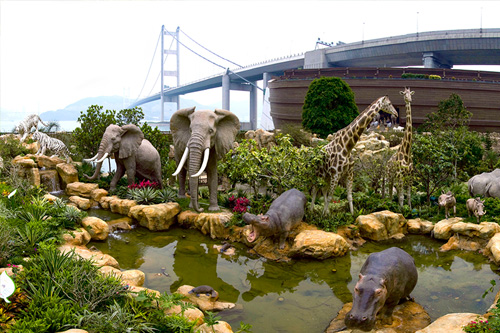 61. Head over to Noah's Ark in Ma Wan for the day to see the animal statues and get involved with some summer camp activities.
62. Catch a family-friendly movie at Candy Park Cinema in Tsuen Wan. With a play area, multi-coloured seats and an endless list of PG films, this is the perfect place to spend a rainy afternoon.
63. Take the kids to see the animals at the Zoological and Botanical Gardens, open until 4.30pm.
64. Glide across the mountains in a crystal bottom cable car on the way to the Big Buddha.
65. Race around a (virtual) racetrack with Sideways Driving Club in Central.
66. Go for a picnic at Sun Yat Sen Memorial Park in Sai Ying Pun.
67. Do some art & crafts! Learn to knit with a workshop at Crafties HK or Yarn in the works. Stock up on art supplies in Artland in Wan Chai and have fun at home with the kids creating some spectacular works of art. Or get creative at Art Jamming.
68. Stay in dinosaur, princess and outer space themed rooms at the Gold Coast Hotel.
69. Head to Cheung Sha beach for a day of swimming, sunbathing and feasting at Bathers Restaurant.
70. Pick up a second-hand book at Flow Bookshop in Central to continue the oh-so-important lesson of reduce, reuse, recycle.
*(picture credit to some of the mentioned websites and events)