Reading Time: 5 minutes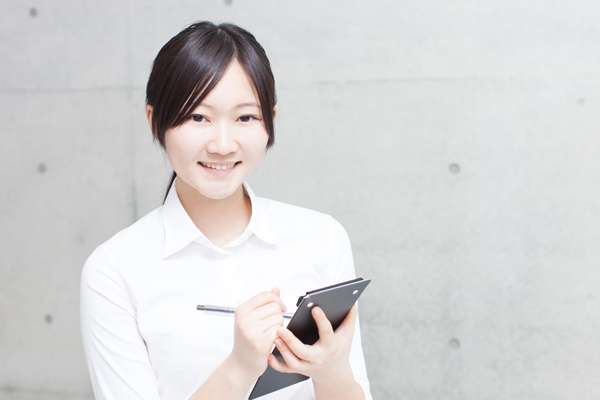 A few years ago, pre-kids, I was mindlessly ordering some poutine on The Peak when it suddenly hit me: I was being served by a teenage boy. It was weird, and seemed a little out of context. Then I realised – he was the first teenager, or young adult, I'd been served by at a fast food outlet, retail store or bar since I'd moved to Hong Kong. It was so strange, my poutine pal and I had a lengthy discussion about what young adults in Hong Kong do for money. Ah, Sunday afternoons before kids, all the time in the world to hike up The Peak, grab some greasy food and discuss the big issues in life, uninterrupted.
In other parts of the word, teenagers working casual jobs are an important part of the economy. In America, 80 per cent of students have held down a job at some point during their junior or senior year. Teens stack shelves, wash cars, flip burgers, wait tables and then graduate to pouring beers while they're waiting to graduate from university. In many countries, your first job is a rite of passage, and casual after-school and weekend gigs are common. In some families, it's even expected you'll get a job and start saving for important big-ticket items, like your first car.
As a parent, it definitely worries me that I don't see a big culture of young people 'earning their keep'. We moved away from Central a few years ago and on Lantau, where we live now, we see more young people serving in cafes, but there are still no 16-year-olds manning the Wellcome checkouts.
So the question is, are Hong Kong youths working? What are the options for young people who want to get a job? And are there benefits for young people who work a casual job while they study?
The value of hard work
Thomas Edison famously said, "There is no substitute for hard work". This is the ethic that got many expat parents to Hong Kong, and maintains them in senior roles.
Does this also apply to our children? Some would say yes, as studies find that students performing no more than 10-15 hours a week of paid work during the school term bring home higher grades, which is food for thought.
Although you might not see a lot of Hong Kong youths working at your local Wellcome, the good news is that many of Hong Kong's young people work while they study. Hong Kong teens are working in hospitality, particularly in areas like Lantau, Discovery Bay and Stanley. They also find work tutoring, helping out at small businesses, in customer service roles and at retail outlets. Language can be a barrier for expat kids, but don't let that deter them, as it might be a great opportunity for them to learn some language skills.
When it comes to pay rates, here in Hong Kong, the minimum wage was set at $32.50 an hour from 1 May 2015. For more information and to know your teen's rights, head to the Hong Kong Government websites, which are always full of useful information.
Job creation
If your teenager is looking for a job while they study, there are some great options away from retail and the 'usual suspects'. One place where you'll catch students working is Faust, a leading institution for nurturing creative talent through drama. The company has been bringing the magic of theatre to young people in Hong Kong for 16 years. Their workshops and afterschool programmes are led by student leaders who are as young as 14. Student leaders are enthusiasts in the creative arts, with backgrounds in dance, theatre and singing. Many of them are also studying drama at high school or at university, and are active in the local live theatre scene.
For kids who have a passion point, be it theatre, sports, crafts, cooking or anything in particular, it's always an option to proactively approach businesses and organisations in your community. They very well might need a young and enthusiastic student a few hours or days a week.
For those who aren't sure where to start, sites like www.jobsdb.com have sections for part-time positions and some job posts are even marked 'students welcome'.
Entrepreneurial kids could turn their hands to dog walking or babysitting services. Some may think these tasks are taken care of by helpers, but there are lots of families in Hong Kong who don't employ full-time helpers, and could use some extra help. Hong Kong is a small town and reliable sitters are needed.
Whatever you decide, there are lots of positive reasons why working part-time as a student is a worthy choice for many young people. As parents, we need to look out for our working kids, to make sure they aren't too stretched, to ensure they're being treated well at work, and that they are working in a safe environment.
---
Is it worth it?
There are many pros and cons of having your teen work. Here are some points to consider.
Pros
Inspiration and skills for the future: Exposure to industries, skills and people could set your child on a career path. Helping out at a ballet studio or as a tutor could inspire your teen to teach. Or, a few hours on the weekend as a kitchen hand could be just the environment to inspire the next Jamie Oliver.
Responsibility: A job teaches responsibility in a way no parent truly can. Answering to a third party and facing the ramifications of letting a business down can have much more impact than your most earnest pep talk.
The value of money: Our city can be very brand-oriented and financially focused. A job teaches our young people the value of money – when a new pair of shoes equals three weeks of work, they might begin to think twice about the way they treat their belongings. Well, we can only hope.
Balance and organisation: Having a job teaches you early on in life how to balance the different elements of your week – homework, family, friends, sporting commitments and your shift at work all need to be covered. This is the beginning of important life skills like diarising and forward planning.
Independent problem solving: For a generation of kids with 'helicopter parents', the independent problem solving required at a job is a critical skill to be developed. When mum and dad aren't around, we learn how to solve problems independently, or ask for help and express our needs.
Cons
Independence: Knowing your teen has funds to freely spend on whatever they like can be a worry.
Vulnerability: Teens can be careless and reckless, so they're potentially at risk of workplace injury. They also may be vulnerable to unsavoury bosses who like to push the boundaries of labour laws. Make sure your teen knows what is safe and legal, and feels like they can talk to you about what's happening at work.
Bad influences: There are good and bad people everywhere, and in the workplace your child will be working with older teens or other adults, none of whom you can screen as good or bad role models.
Getting tired: According to the sleep foundation, teens need about 8-10 hours of sleep a night to function best. Keep an eye on how tired you teen is once they start their job. Work can be physically demanding; they must maintain their sleep levels to ensure they're still doing well at school.
Stress: Hong Kong isn't the most peaceful of cities and our school system is demanding. If your teen takes on a job, make sure you're monitoring their stress levels and help them manage their load so they don't feel overwhelmed.
Distraction: Studies have found working too many hours a week is aligned to low grades. Watch the rostering system and make sure your teen isn't being assigned too many hours. Once your teen starts working close to 15 hours, it's time to hit the breaks and pull them back. Studies in the past have shown students who work more than 15 hours a week drop out of school at a higher rate, so it's important to get the balance for your child.