Reading Time: 3 minutesExcellence, community, tradition motto central to Carmel School Hong Kong
Playtimes had the opportunity to have a chat with Rachel Friedmann, principal of Carmel School Hong Kong, who shares her passion for the school community and how its organic development is at the heart of its identity.
Much of the school's contemporary success is a tribute to her leadership and ability to attract and retain top quality faculty. Principal Friedmann brings her background as the pastoral head of a UK school where she developed her talent for helping children find their true passion. She also knows the value of a Jewish education with its heritage, core beliefs, strong sense of family and community and analytical style of learning. The extraordinary student body, their diverse families and the exceptional faculty contribute to the success of the school.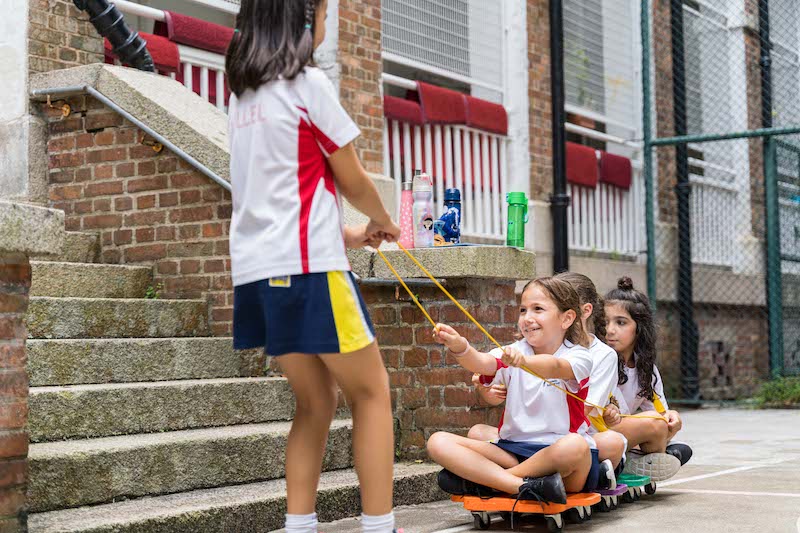 Humble beginnings
From its humble beginnings, Carmel School aimed to be a small, closely connected school. Stemming from the school's acceptance of students from a broad range of secular to orthodox children, the essence of the Carmel School community today is inclusivity.
In 1991 when a small group of American parents were sitting together with their babies in the Jewish Community Centre in Hong Kong, the idea of starting a school was born. There were just 11 young children who formed the original preschool and from there it grew organically to include a primary school and later a secondary school. Around 1997-98 there were two floors at the JCC and just ten classrooms, and an elementary section was opened at the Borrett Road campus. In 2009, the Elsa High School section was opened in a dedicated Shau Kei Wan campus with just 40 students across G6-10.
Carmel School today
Currently, Carmel School educates around 400 students from many different countries arranged in small classes. "With such a range of nationalities, it's important to allow everyone to have a voice", maintains Principal Friedmann.
Students aged one year to 18 years make up the student body. "A unique aspect of Carmel School is that we take children, unaccompanied, at just one year of age if they are already walking," Friedmann shares. The youngest pupils attend school from 8:45 – 11:45am and have proper structure to their time in the classroom with a play-to-learn approach.
There are three campuses on Hong Kong Island, The Holly Rofe Early Learning Centre, Carmel Elementary Campus and Elsa High School Campus with access to facilities at the Jewish Community Centre. The Holly Rofé Early Learning Centre Preschool and Nursery is located in the Jewish Community Centre on Robinson Road, Mid-Levels. Carmel Elementary and Kindergarten      is located on Borrett Road, Mid-Levels. The Elsa High School campus is located in Shau Kei Wan on the east of Hong Kong Island.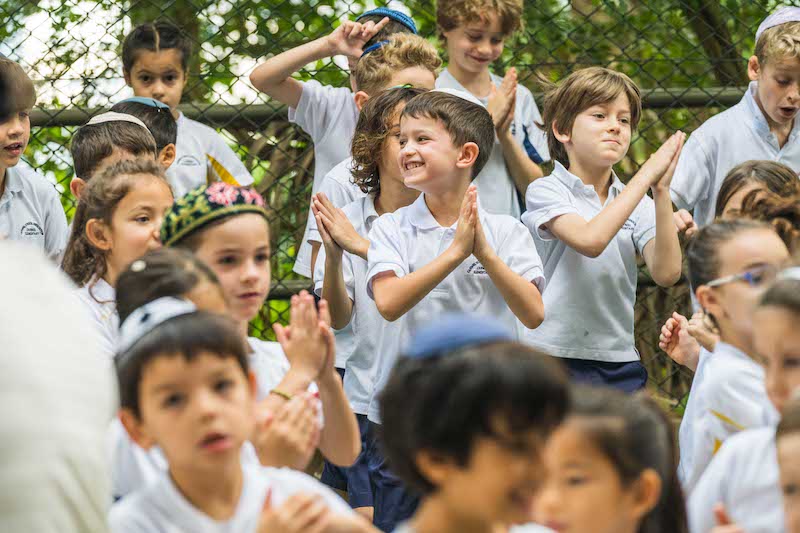 School Curriculum
As the school expanded, the International Baccalaureate (IB) curriculum was adopted and today Carmel School is a fully accredited IB through school with impressive results. Carmel School offers the IB Primary Years, Middle Years and Diploma Programmes. As of 2001, they are an international school accredited by the Western Association of Schools and Colleges (WASC).
IB curriculum integral
The IB curriculum is interwoven with the Jewish festivals as a unique take on inquiry-based learning under related topics. For example, the School celebrates the Jewish New Year for Trees by linking it to environmental sustainability, nature and plant life lessons. The focus on these cultural events helps students gain a sense of belonging and identity.
In the elementary section, additional knowledge and skills are acquired within the framework of PYP. Alongside the IB curriculum, Carmel School adds enhanced numeracy as a stand-alone programme. Additionally, the school has a very strong tech programme with robotics, maker/design space, plastic recycling project and a smart room covering science, maths, art and research.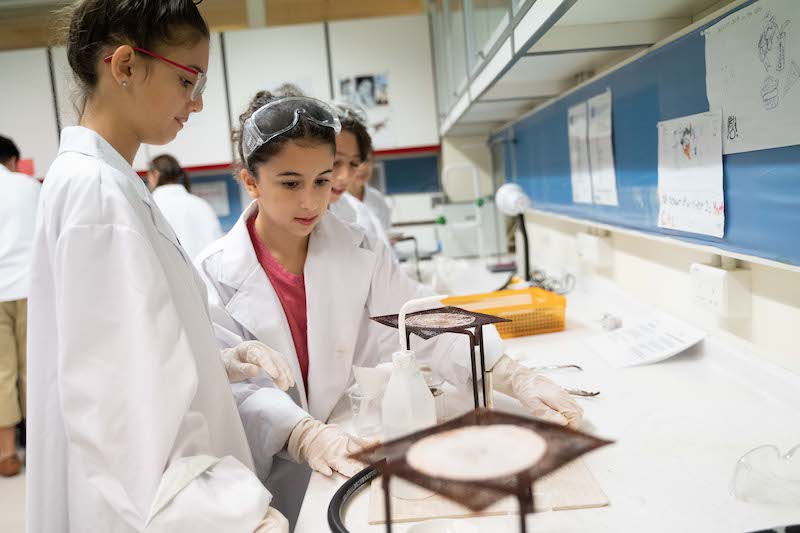 The emphasis of technology and digital literacy is implemented through ICT-enhanced learning activities, developing computational thinking skills and technical competencies. Pupils have iPads in the Pre School and laptops from Grade 6, which eased the transition to online learning when face to face learning was suspended. Students are presented with many opportunities to engage in a variety of design and technology activities, both within and beyond the curriculum, such as coding lessons, STEAM club activities, a robotics programme and product design courses. The School provides cutting-edge technology and resources and facilities including a MakerSpace, robotics workshop, plastics lab and SMART room.
International Stream
Along its journey to becoming the school it is today, Carmel School added an international stream for high school students outside the Jewish community. This has been a huge success and has added depth to the inclusive nature of the school culture.
Small class advantage
From its inception, Carmel School intended to retain its small class sizes. With classes of 12 – 20 children and a high teacher:student ratio, both students and teachers thrive in such an intimate learning environment. The benefits of small class sizes include excellent academic outcomes and positive social development for each child. This is demonstrated in Carmel School graduates who have gone on to study in some of the top educational institutions in the world.
Related articles:
The Hong Kong Education System Explained
Hong Kong School Fees and Choosing a School