Reading Time: < 1 minuteSpice up your Valentine's Day with these adorable heart shaped biscuits.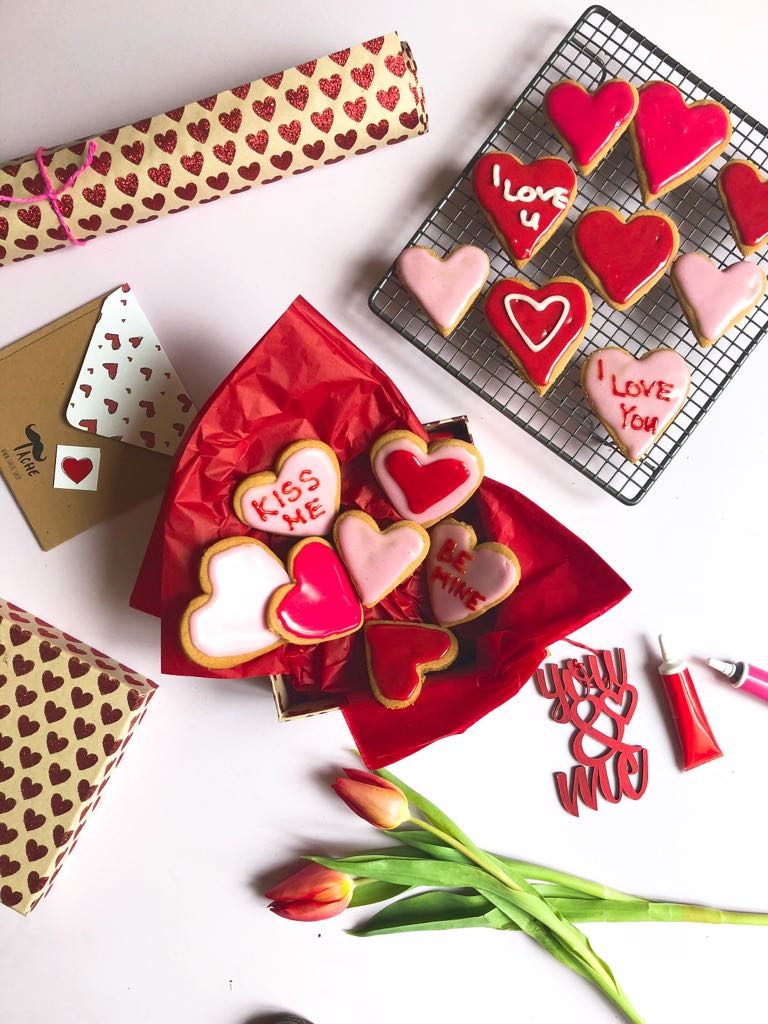 Prep: 30 minutes (plus chill time)
Cook: 8 – 10 minutes
Makes: 30 – 40 biscuits
Ingredients
Biscuits
130g softened butter100g light brown sugar120g golden syrup1 tsp bicarbonate of soda2 tsp ground ginger300g plain flour1 egg yolkGenerous pinch of salt
Icing
300g fondant icing sugarPink and red food colouring
Icing pens, to decorateHeart shaped cookie cutters
Method
Preheat the oven to 180C Fan. Line 3 baking sheets with baking paper.
Measure the butter, sugar and syrup together in a large bowl. Whisk until fluffy using a hand whisk. Add the remaining ingredients and whisk until the dough has come together. Knead on a floured work surface. Roll out to the thickness of a £1 coin. Cut out heart shapes using a cutter. Place on the baking sheets and chill in the fridge for 30 minutes.
Bake for 8 to 10 minutes until lightly golden around the edges. Cool on a wire rack.
Measure the icing into a bowl. Add enough water to make a thick but still runny consistency. Divide between two bowls. Add red colouring to one and pink colouring to the other. Spoon into two piping bags. Pipe onto the heart biscuits making sure you cover the whole surface. Leave to set. When set, pipe messages on top using writing icing pens. Leave the icing to set.
The home of delicious recipes
For lots more recipe inspiration, special content, insider news, competitions, plus a host of great offers join the AK Club for free today at www.annabelkarmel.com