Reading Time: 5 minutesThere are lots of inspiring and fun art events and activities to look forward to in Hong Kong this March. Check out our top picks here.
Art Events and Activities
BE@RBRICK World Wide Tour 3 at Artelli Hong Kong
The much-loved exhibition BE@RBRICK WORLD WIDE TOUR 3 has officially opened its doors to the public at Artelli, a new multi-dimensional premium art space in Hong Kong. Jointly organised by Forward Fashion and MEDICOM TOY, and presented by Artelli, the exhibition features exclusive BE@RBRICK 1000% exhibition pieces designed by 100 internationally renowned creators. Hong Kong is the first overseas stop of the exhibition, after its debut in Tokyo. Seven commemorative limited edition BE@RBRICK collectibles are available for purchase during the exhibition. Tickets are through KLOOK.
BE@RBRICK fans and art lovers will find themselves immersed in a newfound multi-sensory botanical garden, with a fabricated aroma echoing nature and the sound of music wafting through the atmosphere. Visitors can enjoy an all-encompassing journey and end it with a cup of artisanal coffee.
Dates: through 10 May 2023
Location: Shop 18, G/F & LG/F New World Tower, 16-18 Queen's Road Central
Website: https://www.artelli-meta.com/en-au/pages/bearbrick-world-wide-tour-3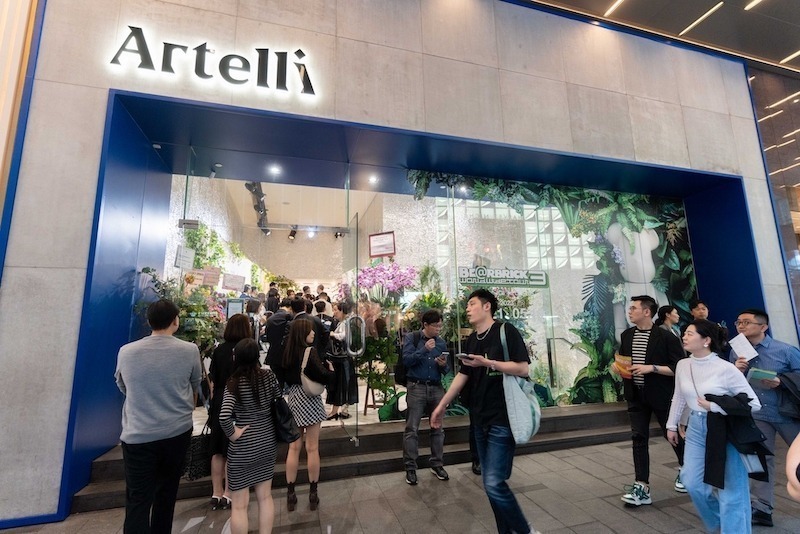 Art Central & Art Basel
These two events run in parallel to showcase talent from Asia's most innovative galleries alongside distinguished artists from around the world. Art Central, now in its eighth edition, is presented in partnership with United Overseas Bank (UOB) and will once again push boundaries in contemporary art and experimentation, and provide a platform for museum quality artworks from more established names to be exhibited alongside cutting-edge works by emerging artists across different mediums. Art Basel provides an in-depth overview of Asia-Pacific's astonishing diversity, as well as global artistic perspectives through modern and contemporary works.
Family Tip: The Sovereign Art Foundation will host an interactive, educational arts & activities workshop at Art Central. Enjoy a self-guided tour of the fair using a specially-published booklet before joining a creative workshop at The Sovereign Art Foundation booth onsite. Designed for children aged 6 to 12, the activity is free of charge.
There are also interactive art tours to introduce art and art history to children age 4 to 12 years. Tours of the booths are run by professional instructors from Art Loop. Sessions are held four times a day and are on a first come first serve basis.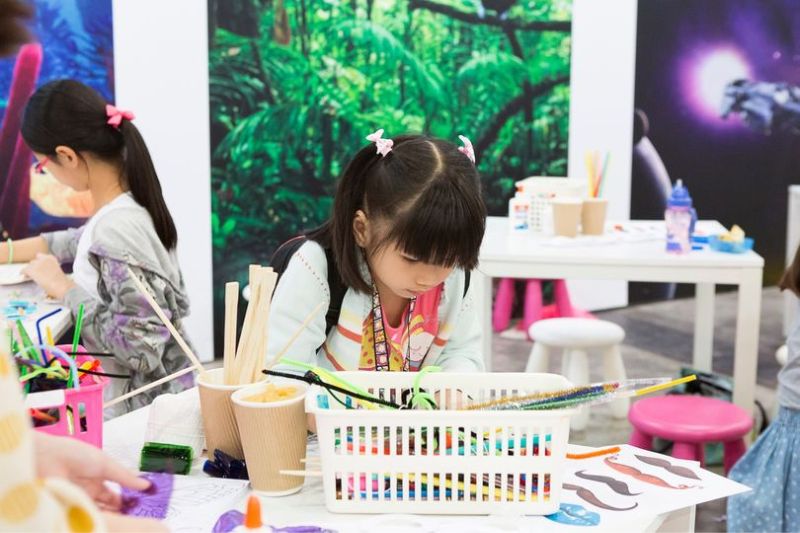 Dates: 22 to 25 March 2023 (Preview 21 March)
Location: Hong Kong Convention and Exhibition Centre, Convention & Exhibition Centre, 1 Harbour Road, Wan Chai
Website: https://artcentralhongkong.com/. and https://www.artbasel.com/hong-kong
Sai Kung Art Expo
This new addition to the art scene in Hong Kong brings together local talents to showcase their artistry and crafts. If you're an art enthusiast, don't miss this unique opportunity to buy a gorgeous new painting or installation for your home. Local Hong Kong charity Refugee Union will also be at the event, so you can bring along any small items (such as kitchenware, stationery, clothes, books) for their collection box to provide a helping hand to those in need.
Date: Saturday, 25 March 2023
Location: The Hive, 5 Tai Mong Tsai Road, Sai Kung
Website: https://www.facebook.com/events/663165458831073/
Read More: Where to Buy The Best Art Supplies in Hong Kong
Affordable Art Fair
This accessible and affordable art fair celebrates its tenth year of curating an innovative, creative, and engaging experience in our vibrant city. Celebrating hundreds of artists and galleries from around the world, the affordable art fair aims to further empower talented and creative local and international galleries and artists. Get ready to browse a wide array of inspiring, cutting-edge artworks alongside interactive workshops, engaging tours, and fun-filled evening events.
Dates: 18-21 May (Preview 18 May)
Location: Hall 1E, Hong Kong Convention and Exhibition Centre, 1 Expo Drive, Wan Chai
Website: https://affordableartfair.com/fairs/hong-kong/
Waste Age
This touring exhibition from the Design Museum in London tells the story of the environmental crisis created by our 'take, make, waste' economy. It explores how design can transform our waste into valuable resources and promote new ways of living with the Earth and not from it. Divided into three topics, the exhibition explores what lies beyond our current toxic waste infrastructures, exploring the environmental, social, and geopolitical forces at work. Visitors will be immersed in the waste crisis before being shown the transformative potential of new design approaches that are redefining fashion, construction, food, electronics or packaging and the new materials that will help shape a cleaner future.
Dates: Until 7 May
Location: HKDI Gallery, 3 King Ling Road, Tseung Kwan O, New Territories
Website: https://www.hkdi.edu.hk/en/hkdi_gallery/exhibition/wasteage
City As Studio
K11 MUSEA's third annual Art Karnival presents China's largest street art exhibition from the subway yards and parking lots of 1970s New York. Curated by the "Champion of Graffiti and Street Art" Jeffrey Deitch, the exhibition brings the extensive history and evolution of street art to the public, with over 100 works showcasing the visions of more than 30 artists, including some of the most recognisable names of the medium — from veterans Jean-Michel Basquiat, Keith Haring, and FUTURA, to young bloods KAWS, AIKO, and more.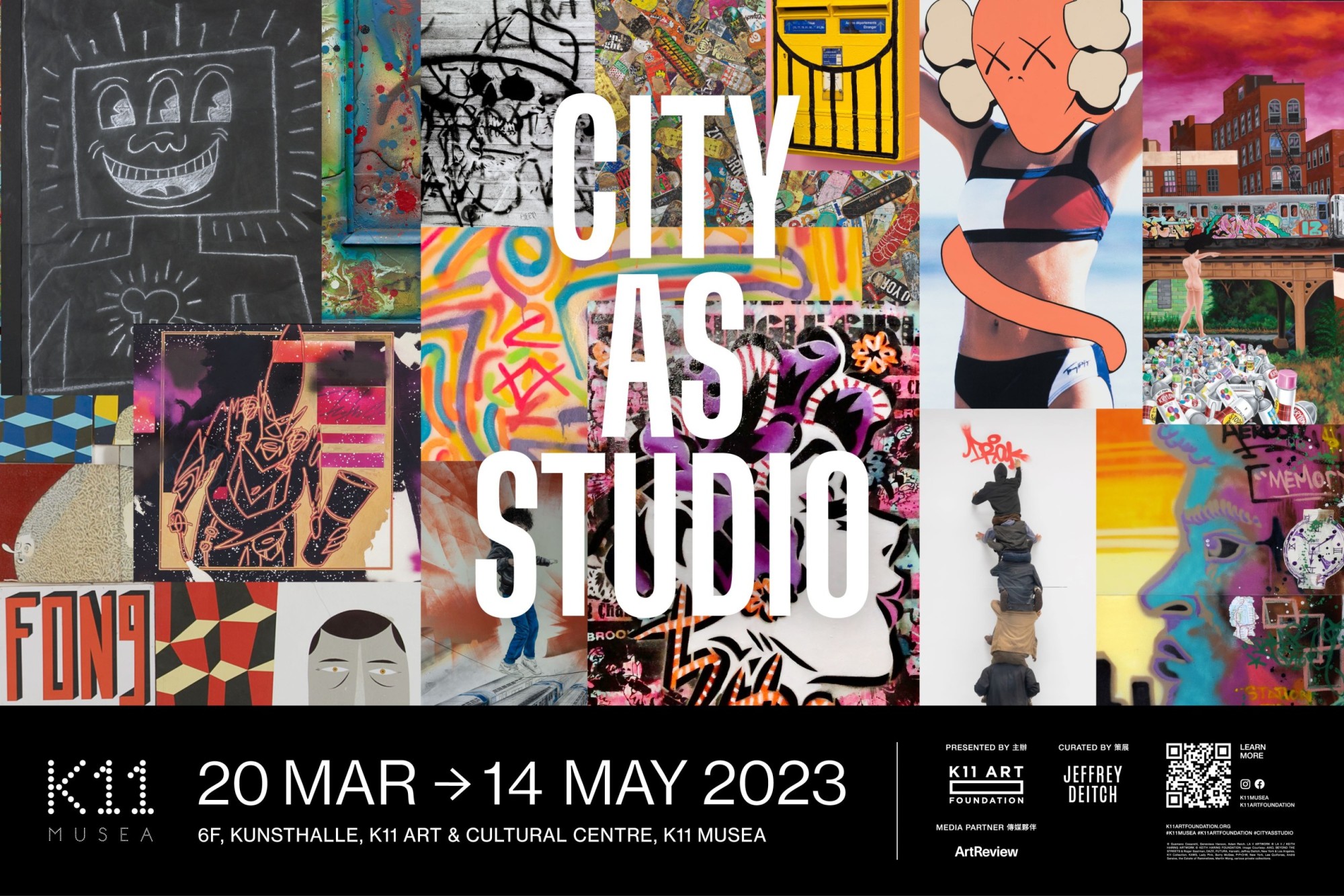 Dates: Until 14 May
Location: 6F, Kunsthalle, K11 Art & Cultural Centre
Website: https://www.k11musea.com/happenings
Joan Miró — The Poetry of Everyday Life
This exhibition at HKMOA presents 94 artworks (including paintings, sculptures, drawings, textiles, lithographs, posters) and audio-visual materials from one of the most renowned Spanish artists of the 20th century, Joan Miró. Linking art to life was one of his greatest aspirations and these pieces showcase his love for all kinds of everyday objects and their intrinsic poetic qualities. Much of the artwork comes directly from the Fundació Joan Miró, an institution founded by Miró himself in 1975. The Museum has invited local artists GayBird and Leelee Chan to create installations in response to Miró's art, and local illustrator Zoie Lam to create Miró-inspired illustrations for an education booklet and a special display with elements of augmented reality effects to complement the exhibit.
Dates: Until June 28
Location: Hong Kong Museum Of Art, 10 Salisbury Rd, Tsim Sha Tsui
Website: https://hk.art.museum/en/web/ma/exhibitions-and-events/the-hong-kong-jockey-club-series-joan-miro-the-poetry-of-everyday-life.html
Swire Properties Arts Month
Swire Properties Arts Month returns this March, showcasing diverse works by globally-renowned artists. As the Host Partner of Art Basel Hong Kong, one highlight will be the debut of an art installation from the Encounters sector at Pacific Place, marking the collection's first foray into the public realm outside of the fair. The Encounters sector will introduce large-scale sculptures and installation works, including the monumental work Gravity by multidisciplinary artist Awol Erizku. At ArtisTree in Taikoo Place, Hong Kong-based French artist Polo Bourieau will debut his collection of 12 new stone sculptures as part of the ArtisTree Selects: Urban Rocks exhibition. This programme will immerse visitors in beautiful and precious stones that have been transformed into contemporary art. French artist JR will also join the event, creating his first "GIANTS" monumental artwork in Asia, incorporating Hong Kong's traditional bamboo scaffolding craftsmanship for the 12M x 12M art installation. The gigantic public art installation depicts a larger-than-life high jumper floating in mid-air adjacent to Hong Kong's iconic Victoria Harbour at Ocean Terminal Deck.
Dates:13 March-23 April
Location: Locations around the city
Website: https://www.swireproperties.com/en/art-and-culture/hk-arts-month/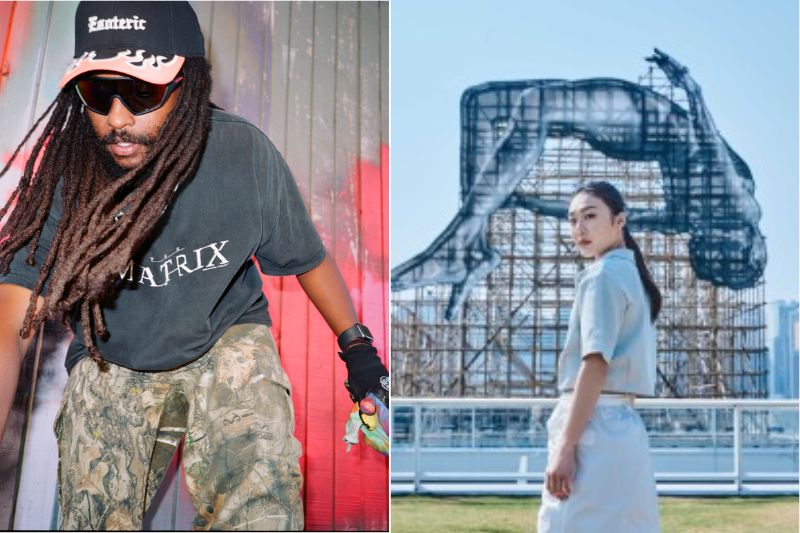 HKwalls Street Art Festival
Digital art from Spanish street artist J. Demsky will adorn the huge façade of Tsim Sha Tsui Centre and Empire Centre as part of Hong Kong Arts Month. Presented by Sino Group, it is HKwalls' first multimedia creation, bringing art into the community by enlivening Hong Kong's urban scenes with vibrant street murals. The artwork, entitled "VLTRAPHOTONICS" will be projected on the 4,000 square metre multimedia walls, formed by over 82,000 LED bulbs. Dazzling colours will be projected onto Victoria Harbour every night. Various international artists will also transform walls in Central and Western District into large murals and original works of art from March 18-26.
Dates: 6pm and 11 pm from 17 March to 12 April
Location: Tsim Sha Tsui Centre and Empire Centre
Website: https://hkwalls.org/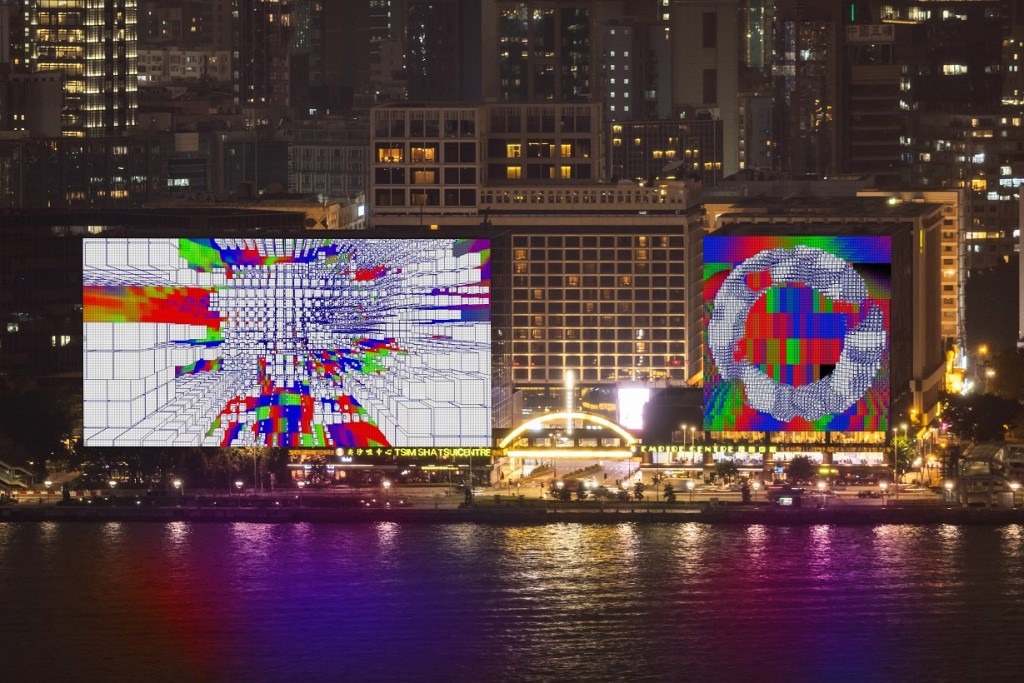 Other Art Related Events
Art-inspired Afternoon Tea at Island Shangri-La
Head to the Lobby Lounge at Island Shangri-La from 21 to 31 March for an art-inspired afternoon tea set. Led by Island Shangri-La's Executive Chef, Uwe Opocensky, and Executive Pastry Chef, Julien Gourmelon, the culinary team has curated a medley of artistic delights with splash of glamorous colours, creating a sensational feast for the eyes and the palate. The tea set costs $888 for two people.