Reading Time: 3 minutes When change was afoot for Australian-born retail innovator Amber Long – hailed as a leading fashion identity in the industry – she made plans with her husband and their three children, Sebastian, 16, Fin, 13, and Lulu, three, to make Hong Kong home, for the third time in 15 years. Amber left one of Brisbane's most glamorous retail spaces, Jean Brown, to bring her own fashion consulting business, Jean Brown Consulting, to the city, and while they have previously lived in Mid-Levels, the couple chose a contemporary four-bedroom 2000sq ft rental apartment on Hong Kong Island's Southside, situated close to the children's schools and with a plethora of facilities. Amber always refers to Hong Kong as home, and with two of the couple's children born here, the buzzy allure of this wonderful place was always beckoning.
In Amber's stylish world, where everything is chic and there is always a quiet space where children can study and adults can relax, a sweetly sentimental feeling seems to come from their home. Inherited trinkets such as china tea sets to crystal perfume bottles and collectibles sit among Bristol vases, and there is a phenomenal vintage milk glass collection which was obtained from all their travels. This sentimentality laid bare is due to the importance of family to Amber, and when asked, she admits that the décor was built around the pieces handed down to them from their parents and her grandmother.
Amber's eye for collecting is evident in the distinctive work by late graffiti artist Tsang Tsou, known as the King of Kowloon, hanging in their dining room. "It always takes pride of place wherever we live," she says. For Amber, it's also about the thrill of the chase; searching for old photographs, sketches and maps is another passion. She turns to Wattis Fine Arts in Central again and again for special timeless images.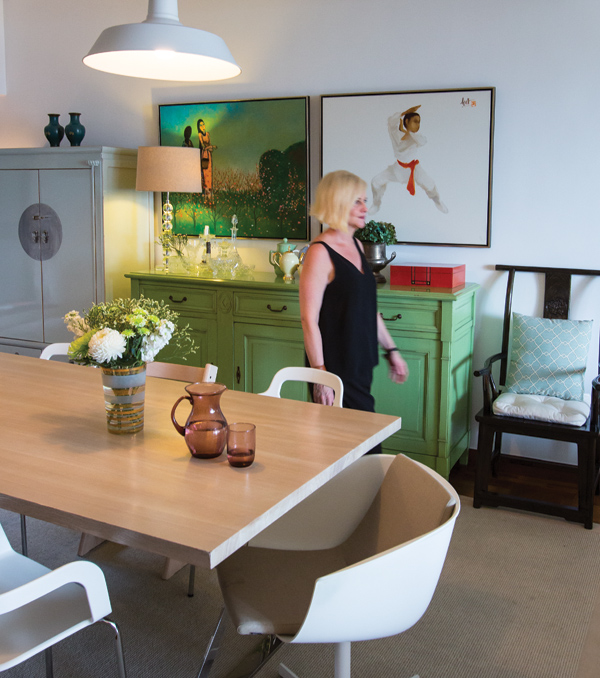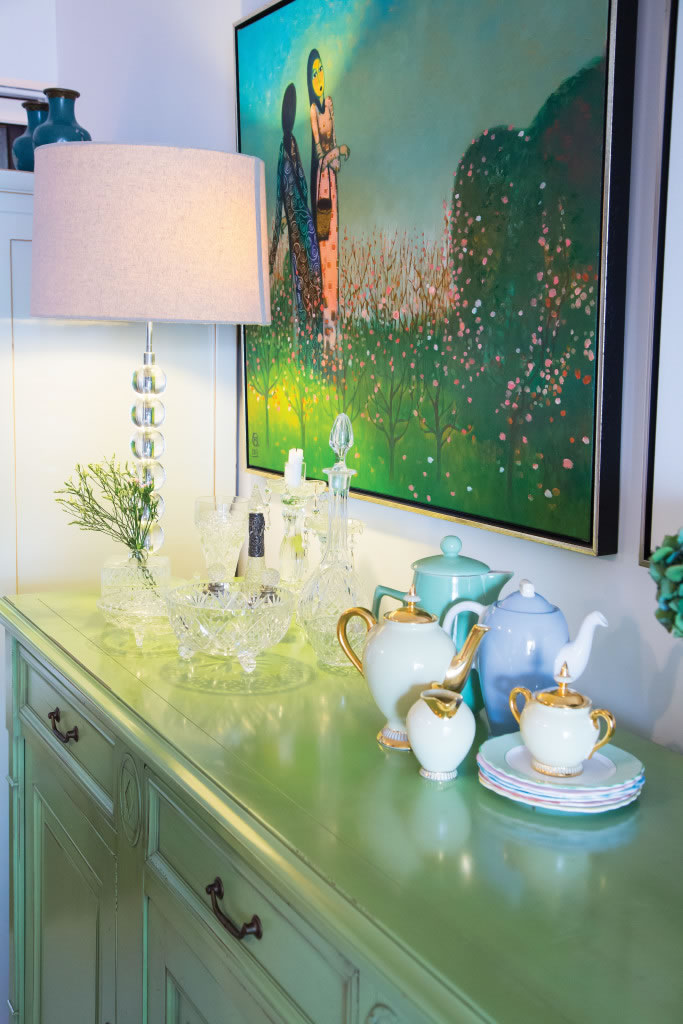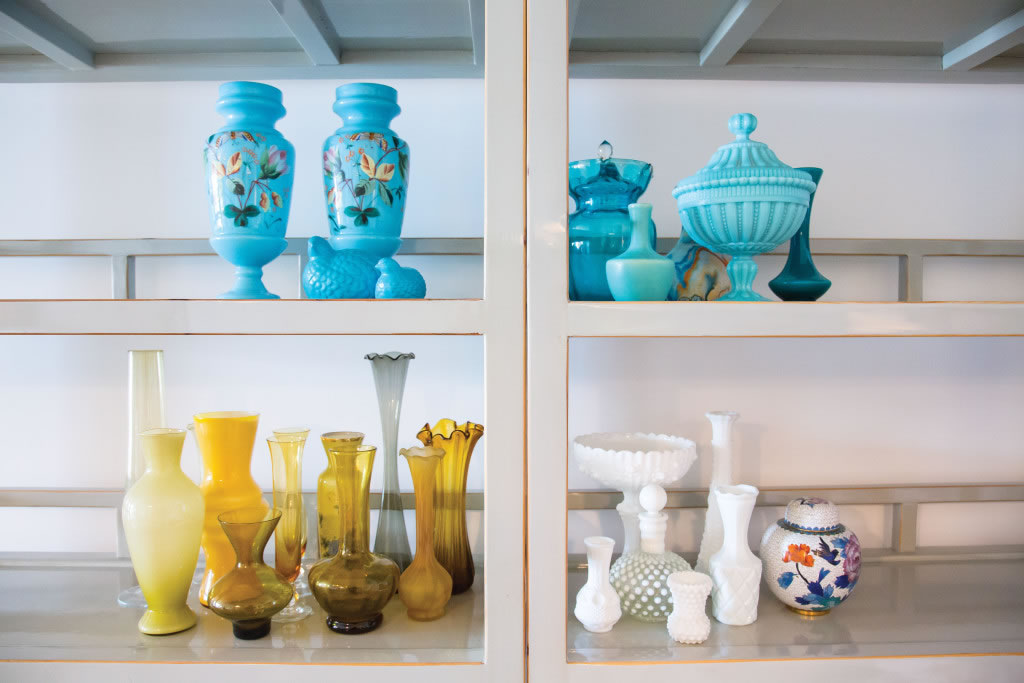 Of course, Amber doesn't need any professional help with interior design, but good friend and renowned Brisbane-based interior designer Anna Spiro is always a source of inspiration. "Anna has a very distinctive aesthetic, with strong colour and pattern clashing, yet a restrained and sophisticated touch, and many of my soft furnishings and lamps have been sourced by her," says Amber.
It's no surprise to hear that most of Amber's collection is in hiding. "Because we have relocated on so many occasions and some pieces don't travel well, we have quite a few dining suites, sofas and countless little antique tables and chairs sitting in storage," she says. And missing her pieces, for Amber, is all part of life. At the moment, she's thinking quite often about the Chinese peasant tea table and stools that date back to the early 19th century.
Amber has firm favourites on the furniture front in Hong Kong. "I love Red Cabinet," she says. "Their pieces are always high quality and their business is backed up by fabulous service." Recently she has been heading to Bowerbird in Ap Lei Chau for pretty plates to add to her collection of deliberately mis-matched dinnerware.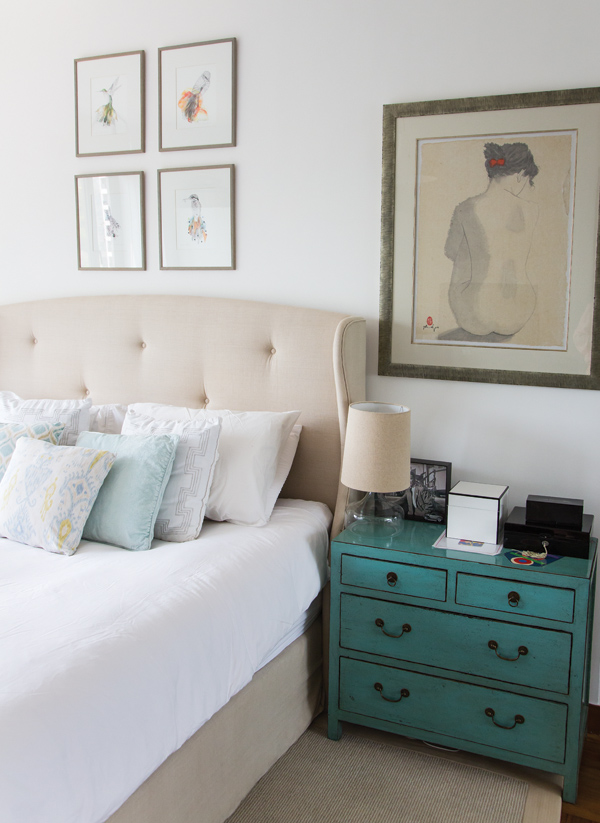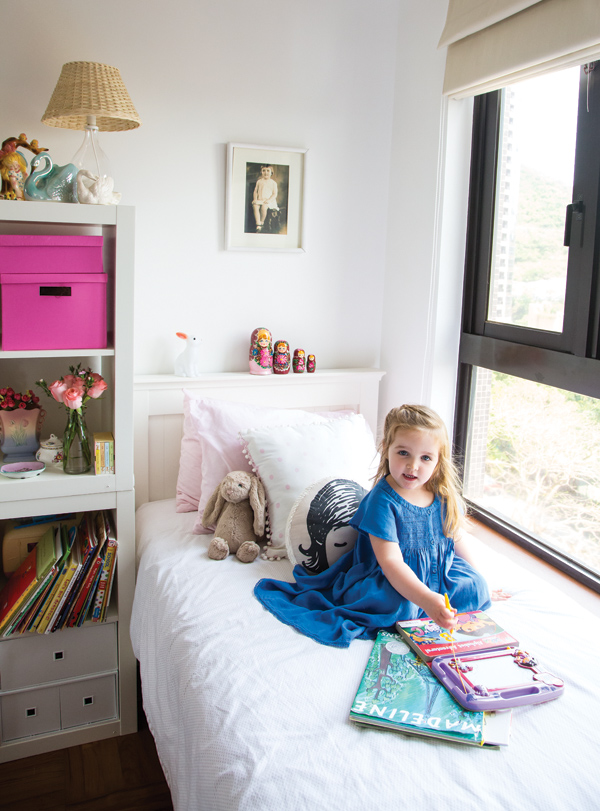 Amber's extraordinary wardrobe is also on rotation, which she says can be a tad trying at times. "It's a headache, but necessary. Like most women in Hong Kong, wardrobe space for our clothes in this city's apartments is never quite enough!" she says. A cataloguing system has been test run by Amber for her clothing, shoes and accessories. "When I am working with clients on fashion styling, I help them to adopt the same system as it makes life so much easier to have pieces photographed and categorised and accessible via mobile device or laptop for planning outfits from day-to-day or when packing for travel," she explains.
In the style stakes, this home is a definite win. Amber has outfitted the living room with international style, yet with a warm and cosy atmosphere. And there is endless comfort to brighten the daily grind. Clearly, an evolving ethos is du jour for Amber and she has carried this through to her modern and romantic new home in Hong Kong.