Reading Time: 6 minutes
Whistler Blackcomb, British Columbia, Canada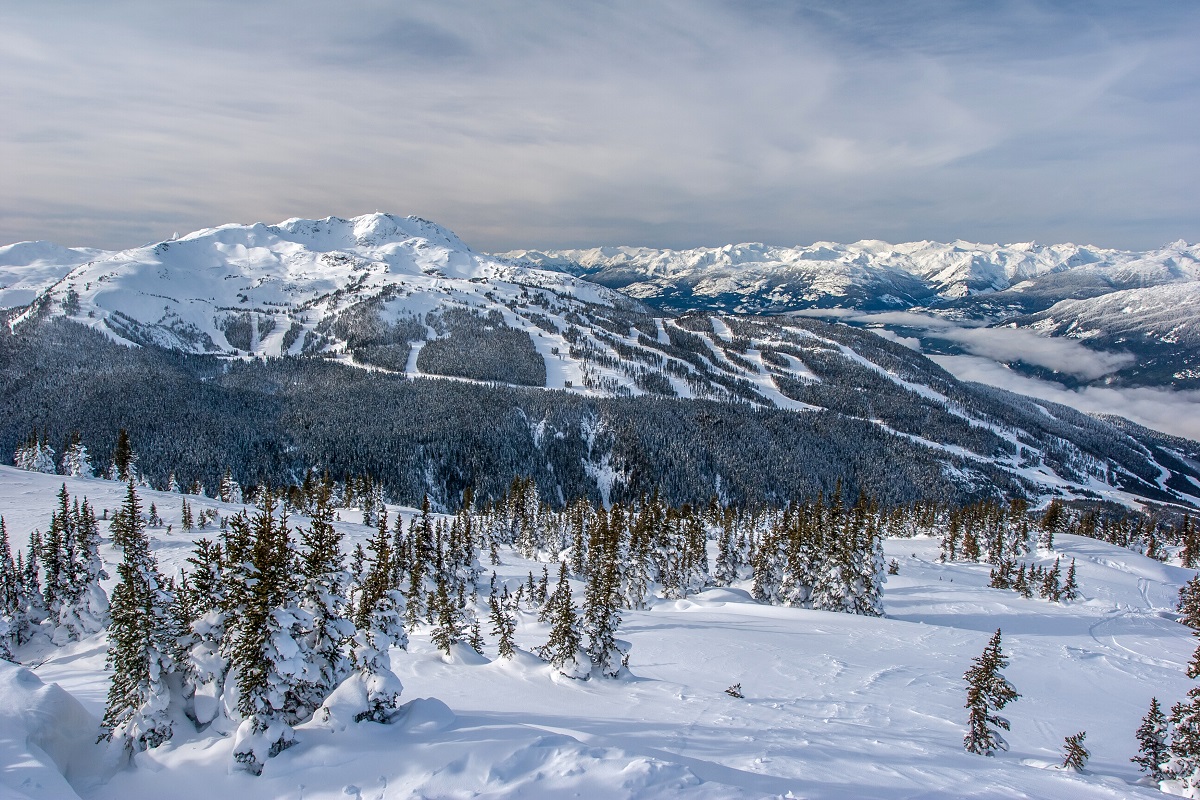 Picture yourself in the world's most perfect ski postcard – head to Whistler Blackcomb and you'll find just that. A picturesque winter playground awaits! Celebrated as some of the most beautiful ski mountains in the world, with terrain suitable for beginners to extreme skiers, there is something for everyone here. This is the perfect place for an unparalleled family ski holiday. Ski school takes children from age three to 17 years old and has plenty of options for adult lessons too. Non-skiers can also take advantage of the mountains by taking the world renown 'peak to peak gondola' right to the top of the mountain where all can enjoy breakfast at the Crystal Hut 1,845 meters (6,053 feet) high. You'll feel like you're on top of the world!
Whistler Blackcomb Accommodation
Perfect for families looking to have a kitchen for quick meals, midday lunch breaks and apres ski snacks at home. For non-slope time there's a hot tub, gym and spa too. The location is a 10 minute walk to the foot of the mountain / 5 minute shuttle ride.
The Delta Whistler Village Suites by Marriott
One & two bedroom suites with full kitchen, laundry in room, fireplace and balcony. A 10 minute walk to the foot of the mountain / 5 minute shuttle ride.
Located right at the foot of the mountain, this premium hotel offers extra-large suites with large kitchens, ski valet, yoga classes, complimentary GoPro use and a rooftop hot tub among many other amenities.
There is a huge range of hotel options ranging from the Four Seasons to youth hostels.
For more information visit www.whistlerblackcomb.com.
Getting there
Direct flights from Hong Kong on Cathay Pacific and Air Canada to Vancouver. Buses and limos are available from the airport to take you directly to the mountain which is a 2 hour drive. Or hire a car at the airport to make the drive in your own time. Tip: Book ahead for restaurants as they get very full over the holiday season!
Rusutsu Village & Resorts, Hokkaido, Japan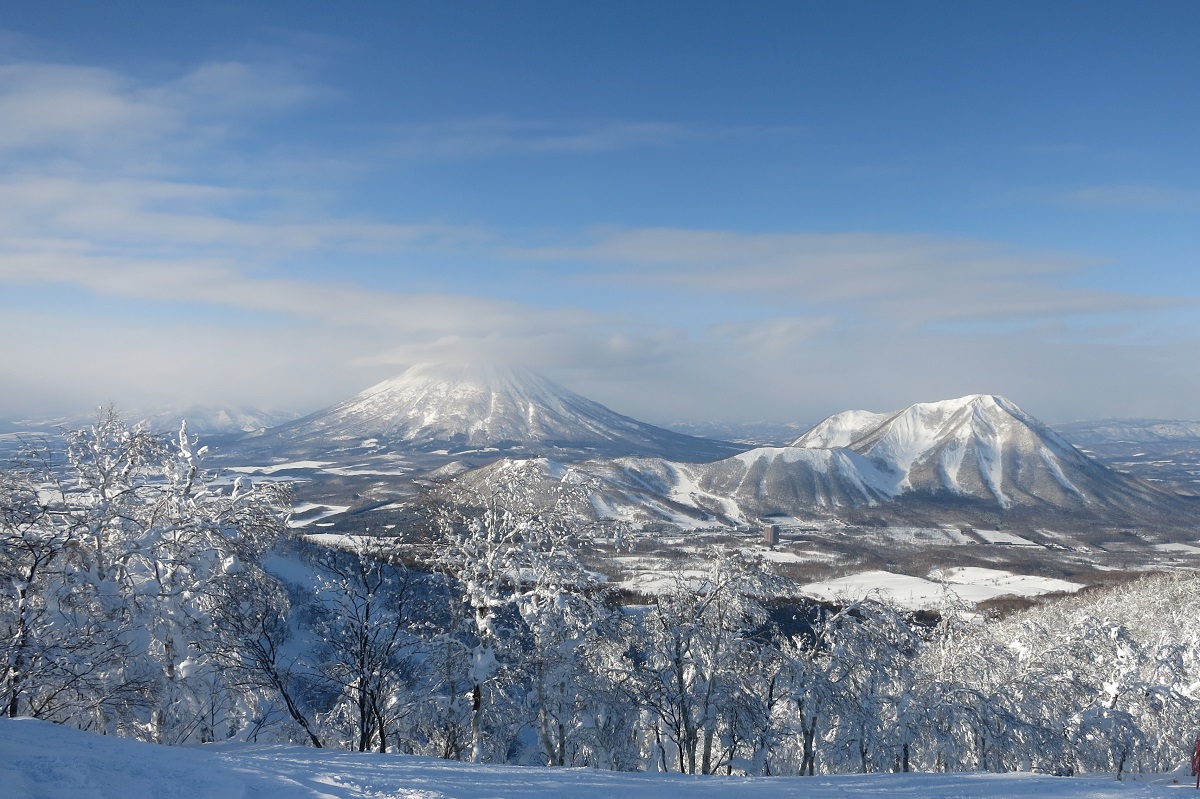 For the third year running, Rusutsu has won Japan's Best Ski Resort and Japan's Best Ski Hotel awards for very good reasons. This village offers so much more than world class skiing. Located about 30 minutes outside Niseko, you'll find incredible snow, a large variety of terrain for varying abilities, beautiful views and a huge array of off-slope activities. Beyond skiing, you can take the family on a dog sledding adventure, go ice fishing, ride snowmobiles / snow bikes / snow rafts or take a horseback ride. But wait…there's more. You'll have to see for yourself.
With 3 unique mountains, interconnected by gondolas, Rusutsu has 37 exciting trails for beginners and experts alike to explore. This is the perfect destination for your first winter holiday or your one hundredth. You'll love the unbelievably soft powder, uncrowded trails and beautiful woodland scenery.
Rusutsu Accommodation
Stay 5 Star with spacious rooms, one or two bedroom suites or bi-level traditional rooms and enjoy majestic views of Mount Yotei. This family-friendly ski-in/ski-out resort has 3 restaurants, a golf course, free self-parking, a spa, 24 hour fitness centre and access to all the fun snow activities you could dream up. Premium bedding and pillow menus welcome you to a good night's rest. Each morning buffet breakfast is served between 7 AM and 9 AM. There's also the convenience of a free area shuttle. You'll be 27.6 km from Niseko Village and 31.3 km from Niseko Mountain Resort Grand Hirafu. Voted Japan's Best Ski Hotel 2018.
Rusutsu Resort Hotel & Convention
Rusutsu Resort Hotel & Convention won Agoda's The Gold Circle Award 2019. Come enjoy an award winning resort full of options. Choose from a double or triple room, Japanese style room, deluxe family room or junior suite. Not only will you find luxury and comfort here, to ensure guests have a fantastic stay, the hotel attractions include musical fountains, a 2-story carousel, arcade with a 4D theater and lots of activities to keep the whole family entertained.
Rusutsu Resort Log Houses & Cottages
If you are going skiing with a big group, a log house might be perfect for your tribe. Choose from a range of cabins to suit parties of 6 to 24 guests. These charming log houses make for a great winter retreat. For smaller groups who still want the cabin experience, cottages might be the way to go. For groups up to 6 people, you can stay in a ski-in/ski-out cabin in the woods.
Getting there
There are direct flights from Hong Kong on Cathay Pacific and Hong Kong Airlines to Sapporo as well as a number of options going via Tokyo, Seoul or Taipei. Once you arrive at the New Chitose Airport in Sapporo, it's a quick 90 minute journey to Rusutsu. Rustusu is located approximately 30km from Niseko's Grand Hirafu ski village.
Tip: Book your shuttle bus as soon as you book your flight, they tend to fill up in high season.
Zermatt Switzerland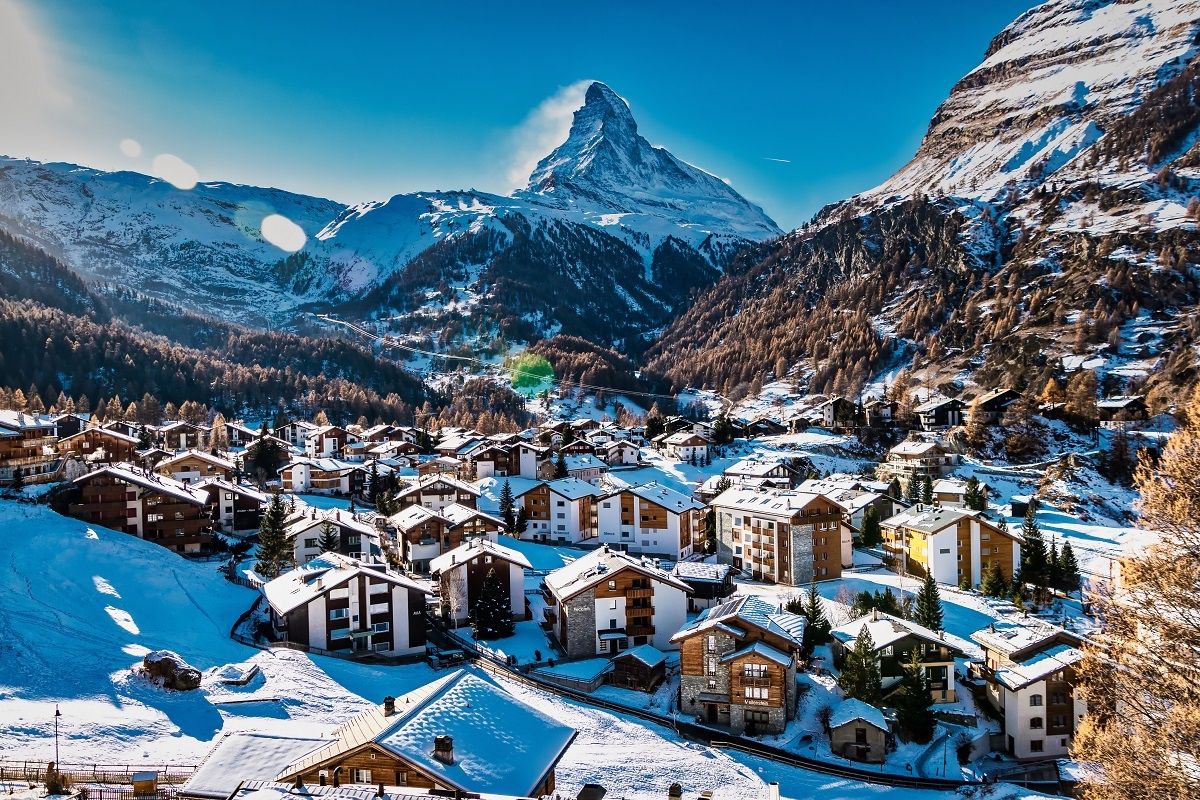 The largest ski resort in the Swiss Alps, Zermatt is famous for 365 days/year skiing, charming mountain restaurants, the towering Matterhorn mountain and a lively apres ski scene. Boasting Europe's highest slopes, Zermatt offers long runs, steep off-piste terrain and as well as beginner slopes, all with breathtaking views. The mountain's 360-kilometer trail system connects two countries and three resort towns. The other side of the Matterhorn is in Italy and you can ski there (Valtournenche) in about an hour.
Zermatt is a car free village and has been since 1947! You can't actually drive to the village but will be delivered there by train or via a shuttle from the carpark (5km away). Children up to age nine accompanied by an adult with a multi-day pass travel free on the mountain lifts. New on the mountain for 2020 is the Stoked Kids Club in the Schweigmatten, a snow sports school with a conveyor belt lift on kid-friendly terrain.
Tip: Buy an international ski pass so you can ski in both the Swiss and Italian mountain areas.
Zermatt Accommodation
Holiday apartments located about 500m from 4 ski lifts. Here you'll enjoy an unobstructed view of the breath-taking Matterhorn and a heated outdoor pool. There are 3 and 4 bed apartments as well as an 8 bedroom unit. All are equipped with full kitchens and Playstations.
Right in the heart of Zermatt, this 5-star luxury has all the comforts of home. Enjoy spa facilities or dine in one of the gourmet restaurants for an apres ski treat. Choose from alpine style rooms, chalet style rooms or family apartments. All with a view of the spectacular snowcapped Matterhorn rising above!
Let the Perren family look after you in Zermatt. They will take personal care of you and make you feel completely at home. Choose a cosy 2 or 4 bedroom alpine style apartment or book the entire Alex Lodge for up to 24 people. There's a modern kitchen and a fireplace in every apartment as well as free Wi-Fi, a surround-sound music system and iPod docking station.
Getting there
Fly in to Geneva, Zurich or Milan. Then to get to the car-free Zermatt village, take the mountain cog railway via Tasch. You can reach Tasch by car or train from these airports. From Geneva the easiest and quickest way to reach Zermatt is using a ski resort transfer service.
Big White, British Columbia, Canada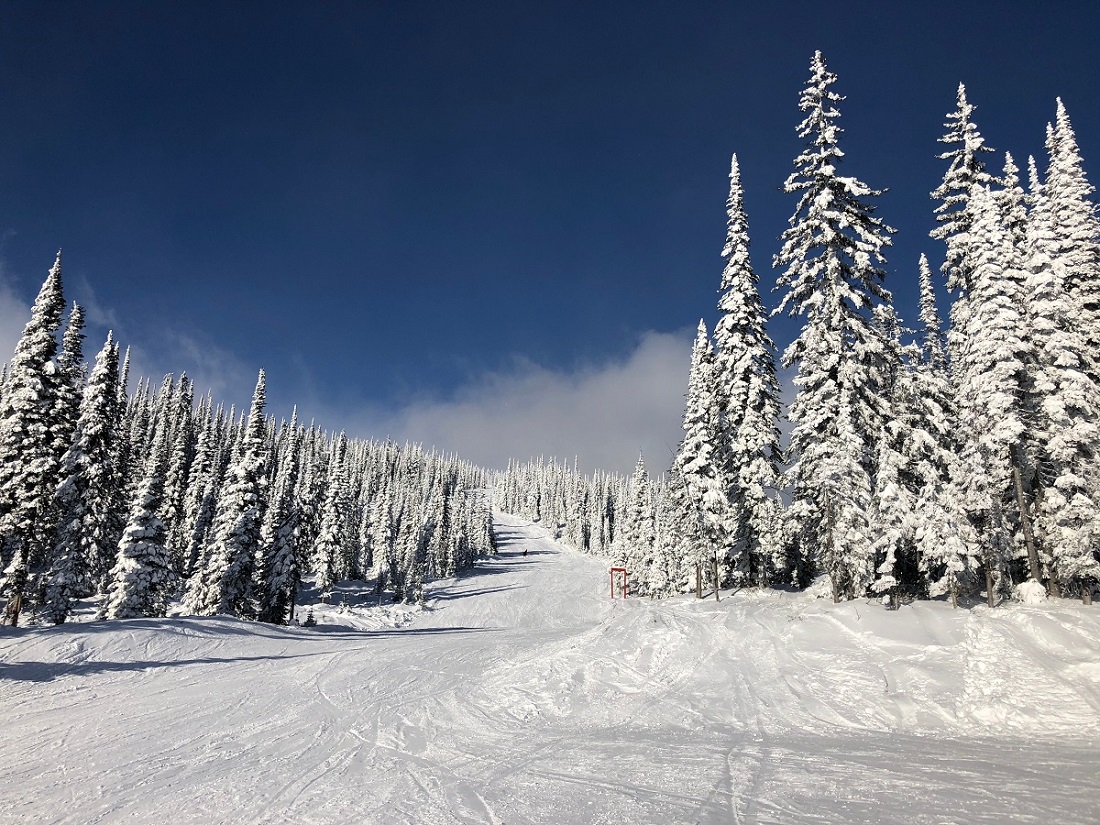 Previously awarded 'Best Family Resort', Big White has just received not one, not two…but three new awards: Tourism Industry Association of Canada's 2019 Pursuit Attraction & Adventure Award, Snowpak's Best Ski Resort in the Okanagan and top three in Canada, plus a World Ski and Snowboard award for "Canada's Best Ski Chalet." The charming ski-in/ski-out village has an excellent ski school program as well as free tours for those new to the mountain. In the lower village there's hot chocolate for the kids, ice skating, horse drawn carriage forest ride, sledding, and snowmobiling. In the main village you can enjoy cafes, restaurants and bakeries.
Big White Accommodation
Find amenities galore here – play in an outdoor heated salt-water swimming pool, swoosh down the waterslide and soak in one of the outdoor hot tubs. Indoors you'll find a children's play area, foosball table, PlayStation games, private movie theatre, pool table, lounge room, fitness room and sauna.
Fully ski-in/ski-out, Sundance is located right off the Sundance Ski Run and next to the Bullet Express chair. It's a 5 minute walk to the Village Centre where the ski school, multiple restaurants, shopping and Lara's Gondola down to Happy Valley Adventure Park are all centralised.
Luxury condos right in the village with 1, 2 or 3 bedrooms (some with a loft). You get your own hot tub and there's a lovey on-site restaurant, a heated plunge pool, fitness centre and underground parking. Ski in/out.
Voted Best in Canada, this hotel features excellent ski in / ski out convenience and is ideally located next to the Gondola and Bullet Express chairs. Rooms are spacious with a range of standard, kitchenette and loft rooms available. Hotel amenities include hot tub, sauna, ski storage, restaurant, lounge, conference facilities, and free underground parking. Free Wireless Internet facilities are also available.
Getting there
Fly to Vancouver, Calgary or Toronto then take a short flight to Kelowna, where there is an expanding international airport due to Big White becoming a very popular international ski destination. From Kelowna, it's a 45-minute drive (56km) drive to the village. You can hire a car or take a resort shuttle. Alternatively, you can drive up from Vancouver, an extraordinarily scenic 5 hour journey (438 kms).
Tip: Hiring a car allows you some flexibility. You may make trips down the mountain to Kelowna for groceries, a hockey game or wine tasting.