Reading Time: 6 minutes
Ever wondered what it's like to pursue an adult education and go back to school as a parent? We spoke to several women juggling the student and mum life to get a first hand account of what it's like to pursue an adult education as a student-parent.
Walking quietly into my first class in more than a decade, I was giddy with excitement, until I sunk in my seat – a difficult move with my eight-month pregnant belly in the way. I might have been quiet, but I was anything but inconspicuous. Seven months earlier, I boarded an emotional rollercoaster when news of my pregnancy arrived just days after enrolling in a full-time master's course at the University of Hong Kong. Torn between the joy of another child and the thought of postponing my studies, yet again, I doubted there would ever be a right time to go back to school – but here I was, heading back to school as a student parent.
As weeks went by and the initial shock subsided, I began to question why one event had to preclude the other. Just as there is no right time to be a parent, there is hardly ever a right time to be a student when you have children. Oprah Winfrey's words, "You can have it all. Just not all at once," rang in my head, but surely the woman could sometimes be wrong?
I finally decided to do both, and the more people told me I was crazy, the more I knew I was doing the right thing. My husband was on board, and I discussed the situation with the programme's director. Both said it would be challenging, but were supportive. That's all I needed to hear.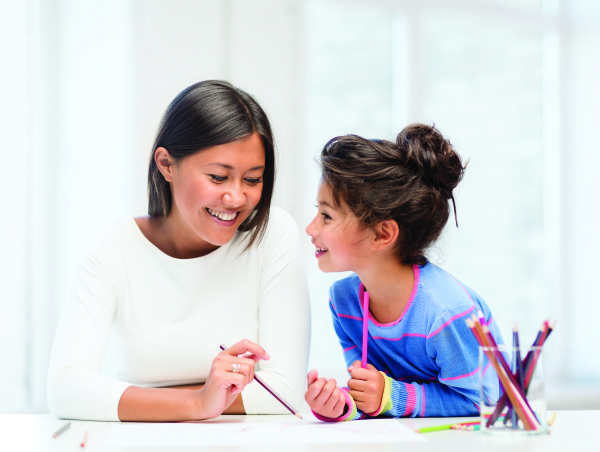 It takes a village to go back to school as a parent
Family support is a decisive factor for almost all student parents pursuing an adult education. Without it, most admit they would not have even entertained the idea of going back to school. Support can come in many forms, but in most cases it boils down to time. When partners manage to come home early or do more hands-on family activities, children are less likely to notice the studying parent's absence – even if it is just to another room.
"My family is very supportive," says Tammie Hook, a mother of two and Management student at online Athabasca University. "My husband will take time off from work so that I can write my exams and will also take the girls out on the weekends if I have a deadline."
Encouraging someone to pursue a dream or ambition is another way of supporting them. Many women find the idea of going back to school daunting, especially if they have been completely ensconced in family life. For some, a simple nudge to get started is the best form of support. "My husband helped me complete my application and told me what a good idea he thought it was," says Christine O'Donnell, who is expecting her second child while getting a master's degree in Education Administration and Management at the University of Hong Kong.
As my school semester got into full swing and "deadline" became my word du jour, I sometimes doubted the sanity of what I was doing (our first child was only 16 months old when my classes began). In those moments, I kept reminding myself I was neither the first nor the last student with family obligations. In fact, I am part of a growing trend.
Globally, the exact number of student parents is unknown because institutions are not required to collect this data. But according to the US Department of Education, about one quarter of all undergraduate students in the US have a child, and research in the UK indicates over a third of all part-time students in England are parents.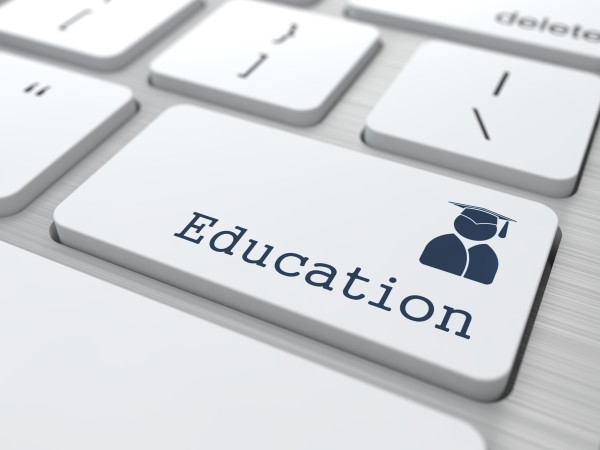 Finding the right fit for you as a student parent
For anyone thinking about pursuing an adult education, Hong Kong, with its affordable childcare, variety of English language degrees and easy commutes, is a great city for this. I sat down with a group of Hong Kong mothers to share our stories and thoughts about becoming student parents. Over laughs and cupcakes, we discovered that irrespective of the degree, institution or programme style, the challenges we faced were similar.
Student parents now have a variety of enrolment options available when pursuing a degree. Most institutions offer full-time, part-time and online programmes, with the option to switch as family needs evolve. When choosing the programme that suits you best, you'll need to consider which option best satisfies your family needs and time constraints, along with any other personal requirements and preferences.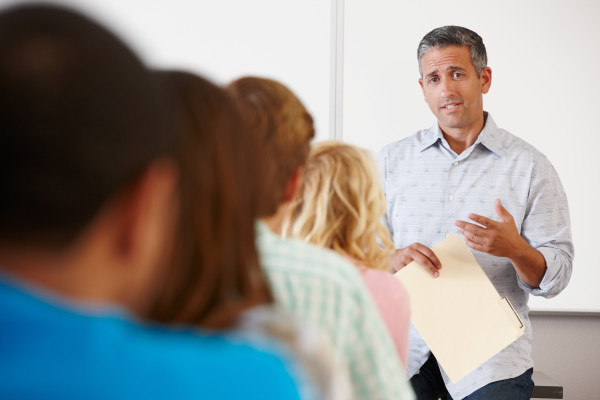 "I really like the interaction with other people. I love the social aspect of my classes," says part-time master's degree student at the University of Hong Kong and mother of one, Chantal Hebert. "My class is very social; we organise dinners and all kinds of fun things. I think I hadn't been out of the house for two years [before enrolling]."
Self-study, where a student interacts only with an institution to complete exams, is another option available for some degrees. Li Lian Toh, who recently completed the Chartered Financial Analyst (CFA) programme as a self-study student, liked the flexibility of this format. "The schedule is really unpredictable with kids. One day they can be angels and the next they can be total rascals," she says. "You have a plan, but you cannot [always] follow it, so some days you have to make up for others." Self-motivation was challenging at times, she adds, but she knew this was the best format for her and her family.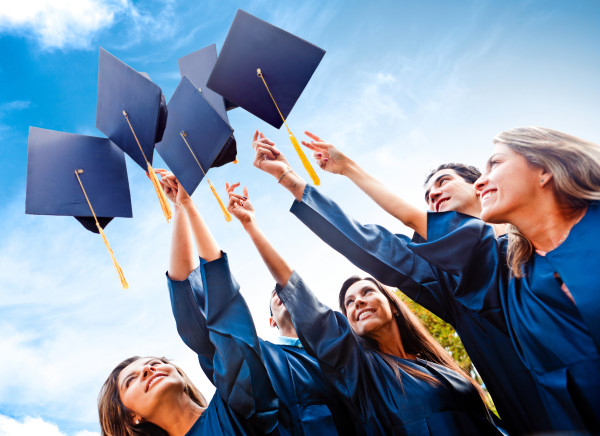 When trying to juggle course assignments, children and sometimes even a job, planning ahead and delegation are two coping mechanisms these mothers consider vital. Sometimes however, this is easier said than done. Ramapriya Rajagopalan, a mother of two and online postgraduate student at Swinburne University, recalls the difficulty of delegating certain tasks so she could have more study time. "I'm OK to give all the cleaning jobs to my helper, but I feel cooking is my area. I want to do it with my hands for my children. That is one of my guilt trips I have to get through."
Mothers are famous for self-imposing one form of guilt or another, but it can hit particularly hard when a project deadline or important exam is looming and your toddler wants Mummy – and no one else will do. For some student parents, the age of their children plays an important part in their academic experience. "The nice thing about them being older is that you can have a discussion with them about it," says Amber Quick, a mother of four boys and online student at Hong Kong Institute of Education.
Considering going back to school as a parent? Check out this article: How to Balance Academic and Family Life as a Student Parent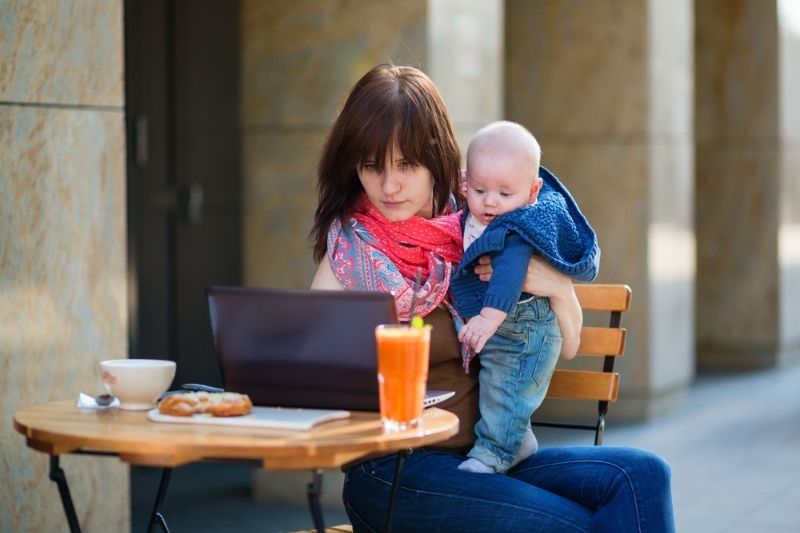 Children are not the only ones who can tug the guilt cords. The same husbands that cheered their partners on at the beginning often struggle to maintain the same enthusiasm throughout the course. Li Lian recalls the challenges of juggling family time with her need to study. "We spend a lot of time individually with the kids, but to get family time is quite difficult," she says.
One way to bridge the gap between school demands and time with loved ones is to involve them whenever possible. Ramapriya once used her children in a teaching project and also talks to her daughters about what she is studying. Their reaction has been very positive, even if they now demand to know how much she scores on her tests and "are you the first in class?"
To avoid unexpected surprises when pursuing an adult education, speak to a programme coordinator and understand what is expected of students before enrolling. Are classes theory- or practice-oriented? How demanding are specific teachers, are class attendance and participation mandatory and part of your grade? Are there many group projects, and how many out-of-class assignments can be expected?
Considering venturing into adult education? Here are 8 tips for prospective parent students
Discuss the programme schedule in detail with your family.
Explain to your children why this is important to you and how the entire family will benefit.
Chose a subject you are passionate about and enjoy.
Select an enrolment plan that works for your schedule and personality.
Think ahead. Ask if there is a reading list before the course starts and get a head start.

   

Understand all class requirements, such as out-of-class or group assignments, and plan for them.
Expect difficult moments and the temptation to quit.
Plan an end-of-course reward.
Read more: 10 Things to Consider Before Going Back to School as a Parent
Are you up to the challenge of pursuing an adult education?
Faced with so many challenges, you might wonder why so many mums and dads go back to school to pursue an adult education at all. Most commonly, they aspire to change careers, make more money and widen their career opportunities. Other reasons include keeping up with new technologies, personal development and even pride.
"A little bit of pride might be part of the reason," says Amber. "My husband went and got his Master's a few years ago, and I really didn't want to be under shown."
Overburdened and challenged, the mums I talked to still encourage other parents who are considering going back to school to go for it, but also caution that choosing the right subject matters, especially during the difficult times. "You really have to have a passion for that specific subject. It's easy to get lost along the way and say I don't need this," says Li Lian. Also, concentrate on what you have achieved, rather than dwell on the work ahead. Take one week at a time and don't fret over every single grade.
Finally, think of a way to reward yourself at the end of it all. Some look forward to spending more time with friends and family, while others can't wait to get back to a hobby. "I just want to book myself into a hotel for one night, go to the spa the whole day and read a crappy novel," says Chantal, with a big grin on her face.
Further reader: Understanding the Impact of Going Back to School at a Parent (and Advice from Those Who've Done It)
Related articles: