Reading Time: 4 minutesHave you seen shampoo and conditioner bars around but been apprehensive to try? Kate Cunich gives them a go for a month to give you the scoop on whether we should all be converting!
8.3 Billion Metric tonnes of plastic have been generated across the world since the 1950s. Most of this was generated in the last 10 years and only 23 per cent has been recycled. Plastic waste is killing our planet and we need to be doing everything we can to decrease it, or at least learn to recycle more efficiently. Hence the reasons why I have decided to give shampoo and conditioner bars a chance.
Having long, thick hair means I get through shampoo and conditioner extremely quickly which means I'm throwing away a lot of plastic bottles, and also spending a lot of money. Shampoo bars can last up to 80 washes depending on the brand; this means they outlast two to three bottles of your favourite shampoo. If that isn't convincing enough, the majority of shampoo bars are made from all-natural ingredients with no chemicals or additives that can damage your hair.
I have personally always been sceptical about bar soap, I love to lather and I've never been able to get that effect from bars. However, my bank account was screaming for me to make a change and I wanted to make an effort to do my part to decrease plastic waste.
You might also be interested in: The Harmful Ingredients in Shampoo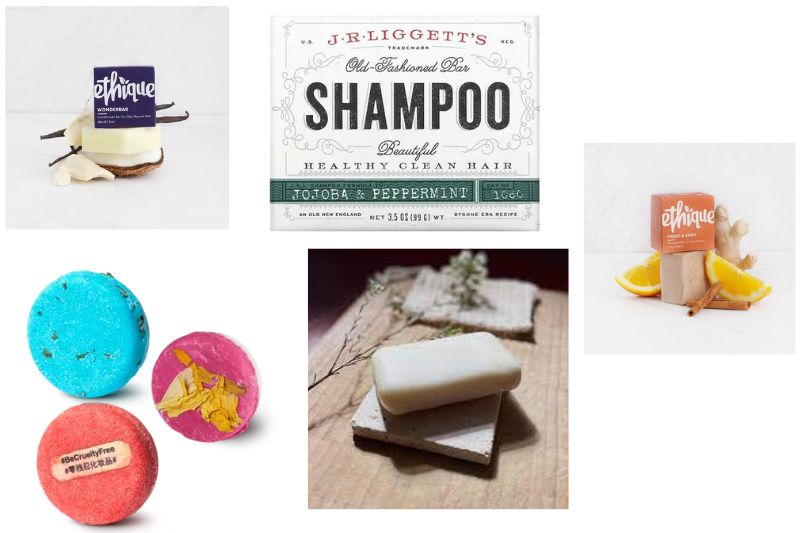 I found myself in Live Zero, looking at the extensive choice of bar shampoos and conditioners and eventually made a decision to choose to try Ethique's Sweet and Spicy shampoo (HK$165) and Wonderbar conditioner (HK$188).
First Impression
They smell delicious and natural, you can tell that there are no nasty chemicals in them. I, of course, didn't read the instructions so my first impression of bar shampoo and conditioner was not a good one. I rubbed the bar between my hands then tried to lather it on my hair which was impossible and very frustrating! Feeling disappointed that I wasn't going to be able to do my part to save the earth because of lack of lathering, I decided to check out the Live Zero website to see if there were any reviews.
Sure enough, upon reading the instructions I discovered that you're actually supposed to "swipe the bar several times down your hair from root to tip. Put the bar down and lather shampoo into hair". It hadn't lathered because I had been applying it totally wrong!
Second Try
After actually using the bars properly, I was able to lather the shampoo and give my hair a good wash. It smelt amazing and my hair has honestly never felt so clean and healthy before. I had been using very soapy shampoo for many years and I had no idea how many chemicals were in them until I used the Ethique products. My hair was given new found volume and I was able to abandon my usual routine of washing my hair once a day and instead I started washing it every other day.
After Using it for a Month
My hair is at its all time best; nourished, volumised and not killed with chemicals! I love not having to wash my hair everyday and I love that the bars last for so much longer than bottled shampoo. My bank account is thanking me and so is the planet. I'm reducing my plastic waste by roughly 12-15 bottles a year and while that may seem like a very small number in the grand scheme of things, it's a very good start to living a cleaner and more Eco-friendly life. Imagine if everyone in Hong Kong gave up plastic shampoo bottles and converted to bars instead, the impact that would have on the environment would be immense.
Bar Shampoos and Conditioners to Try

LUSH
HK$95 – HK$180
Lush is one of my favourite shops, you can smell it from a mile away and it's always stocked full of amazing cruelty free and environmentally friendly products. Lush sells an extensive selection of shampoo and conditioner bars suitable for all kinds of different hair and scalp types. My favourite is the #BeCrueltyFree shampoo bar not only because it smells amazing, but a big portion of the proceeds go towards ending animal testing.
Plastic Free HK
HK$125
This organic shampoo bar has a sweet, herbal scent and will nourish your hair. You can also use it for your whole body and it is suitable for all hair types, children over three and even dogs! Rich avocado oil and aloe vera condition and soften, while rosemary and hop flowers promote shiny, bright hair and scalp health. Note, this bar is low lather, so it may not perform well in hard water.
Eko Savon Studio
HK$70 – HK$130
This store sells an array of shampoo and conditioner bars for all different hair types as well as dish soaps and lotions, all in bar form! All products are created using a cold process method where fats, such as oils and butters, are transformed into solid soaps. This method is more labour intensive than commercial soap production, but creates a superior product. Eko Savon Studio rejects synthetic colouring, fragrances, detergents and preservatives and also does not use palm oil or tallow (animal fats) to make their products. This means you can be sure you're getting a completely natural and cruelty free product.
J.R. Liggett's
HK$54
J.R. Liggett's have been creating GMO and gluten free shampoo bars made from 100% natural edible vegetable oils for over 30 years. Their products contain no animal products, preservatives or artificial colourants and are 100 per cent detergent free which means your hair will not be stripped of its natural protective oils. J.R. Liggett's bars work well for all different types of hair including gray hair, permed, coloured, or naturally curly. People with allergies and sensitivities are also safe to use these products. Using these bar shampoos means you will require no conditioners because it does not strip away all of your hair natural oils. It gives your hair body and manageability, while leaving it soft, healthy and smelling clean.