Reading Time: 2 minutesSummer is here in Hong Kong, and it's already a scorcher! The Hong Kong Observatory has predicted that this year's summer could be among the hottest on record for the city. We all know this, but it's always worth reiterating- put sunscreen on everyday, even when you're indoors! However, rarely do we consider what the sunscreen we use is doing to the oceans and marine life. Thankfully, there are now many eco-friendly, or "reef-safe" sunscreens on the market, keeping you protected from the harmful rays of the sun while protecting the environment as well! Here's our pick of 5 of the best eco-friendly sunscreens for kids that actually work.
Did you know that each year, 14,000 tons of sunscreen are thought to wash into the oceans each year, while up to 82,000 chemicals from personal-care products may be tainting the seas, causing coral bleaching and killing marine life? This is why it's so important to consider the ingredients in your sunscreen, so that you can swim, hike and explore knowing that you are not having a negative effect on the environment. 
How Do I Know if My Sunscreen is Eco-Friendly and "Reef-Safe"?
It's easiest to look at the ingredients list, because the terms "reef-safe" are not regulated. Avoid sunscreens with the following ingredients:
Petrolatum (AKA "mineral oil"), which takes years to biodegrade and can therefore be fatal to marine life and birds. 

Oxybenzone, octinoxate, butylparaben and 4-methylbenzylidene camphor, all of which contribute to coral bleaching. 
5 Eco-Friendly Sunscreens For Kids 
Babo Botanicals Clear Zinc Sunscreen SPF30
This sunscreen is specifically formulated to be a safe option for babies, children and adults alike. It's hypoallergenic and is not only vegan and cruelty-free, but the extra-sensitive clear zinc sunscreen is eco-friendly! 
Find it at iHerb.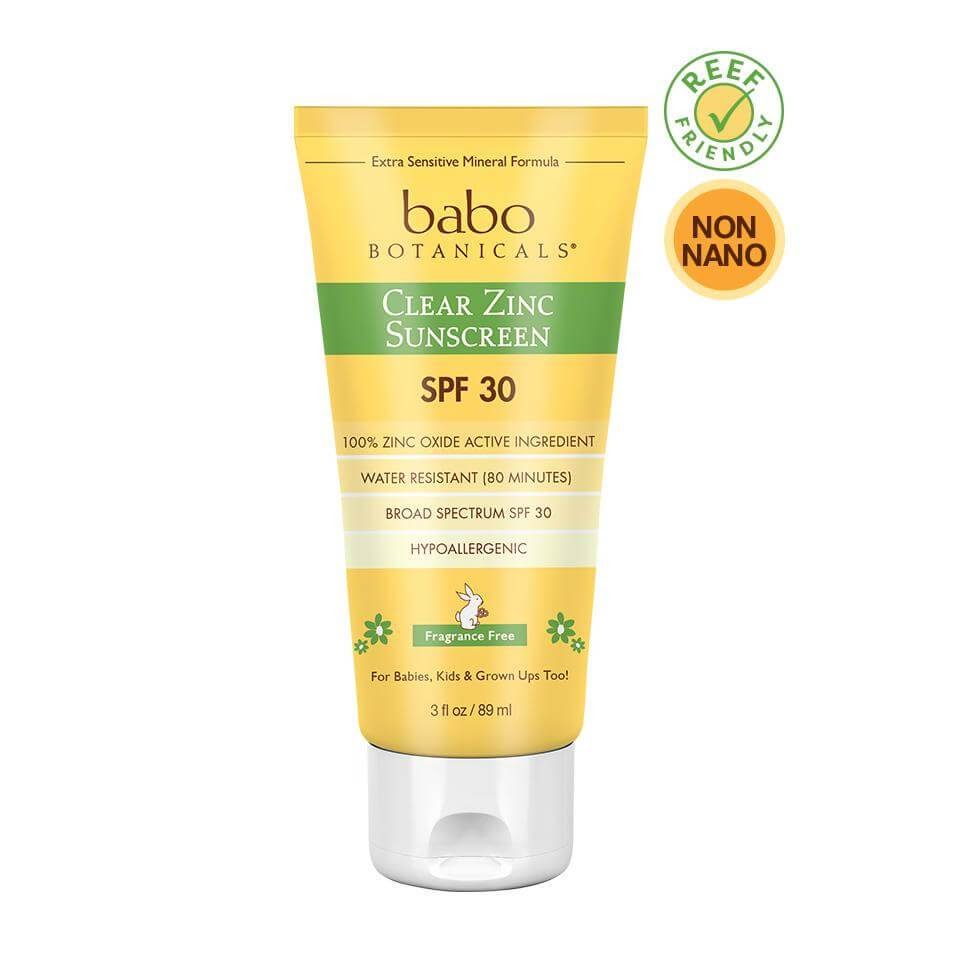 Thinksport SPF50 Sunscreen
Thinksport's zinc oxide sunscreen is water resistant and vegan, and is also free from phthalates, parabens, oxybenzone, toxins and formaldehyde. Try their thinkbaby version, which has papaya which is particularly good for babies' skin! 
Find it at iHerb.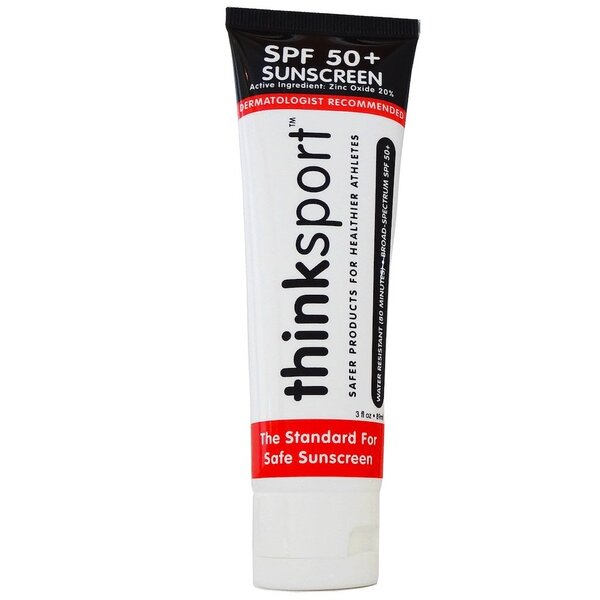 Goddess Garden contains certified organic, nourishing ingredients like aloe vera and sunflower oil and they have versions for adults, kids and babies, as well as for sports, which are all SPF50. All of their packaging is recyclable, as well! 
Find it at ubuy.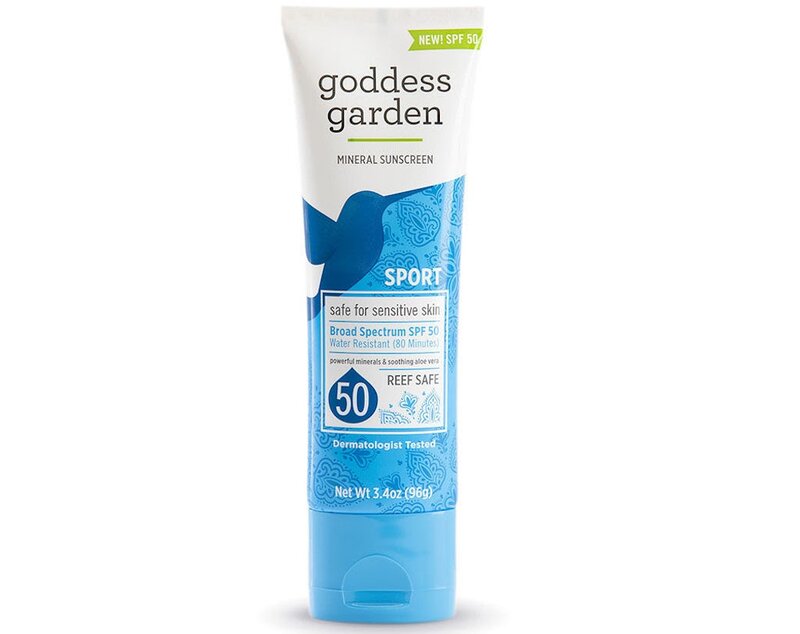 Babyganics SPF50 Baby Sunscreen Spray
This sunscreen is made from zinc oxides and minerals that not only block the harmful rays of the sun, but protect the oceans, too. This one is non-allergenic and tear-free. 
Find it at hktvmall.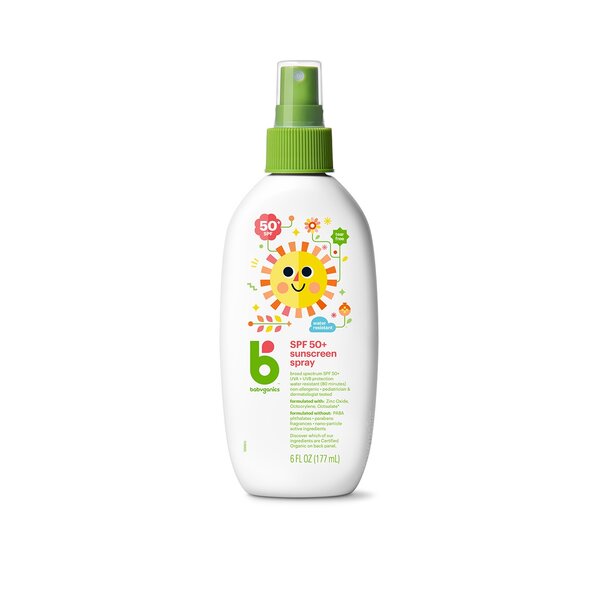 Kiss My Face Face & Body Mineral Sunscreen SPF30
This fragrance-free formula contains organic sunflower oil, sesame oil and beeswax, and is a purely mineral sunscreen, making it eco-friendly!
Find it at The Store Hong Kong.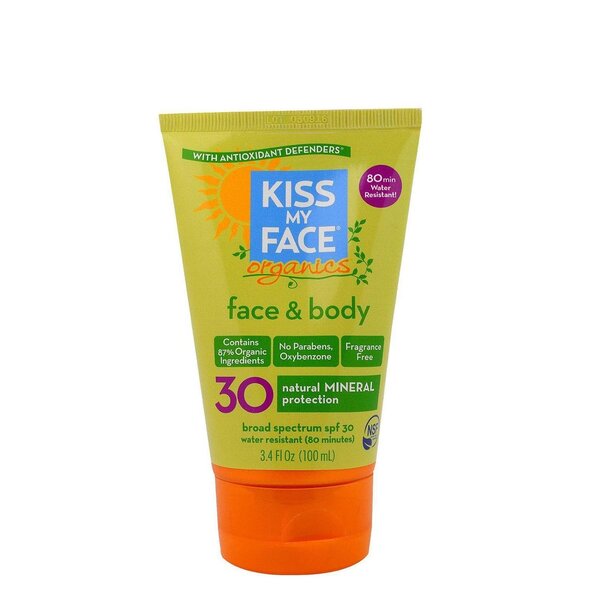 Related articles:
Featured image courtesy of Shutterstock; picture 1 courtesy of Babo Botanicals; picture 2 courtesy of Thinksport; picture 3 courtesy of Goddess Garden; picture 4 courtesy of Babyganics; picture 5 courtesy of Kiss My Face