Reading Time: 5 minutesHong Kong may be known for its skyscrapers, but city dwellers know that beaches abound in this urban jungle. Whether you're looking to enjoy a dip in the ocean, an evening barbecue or some sandcastle fun with the kids, there's always an opportunity for some family beach time, no matter what sea-sun it is.
Here's our guide to the best family-friendly beaches in Hong Kong. They will shorely have you returning back to the seaside time and again.
Repulse Bay Beach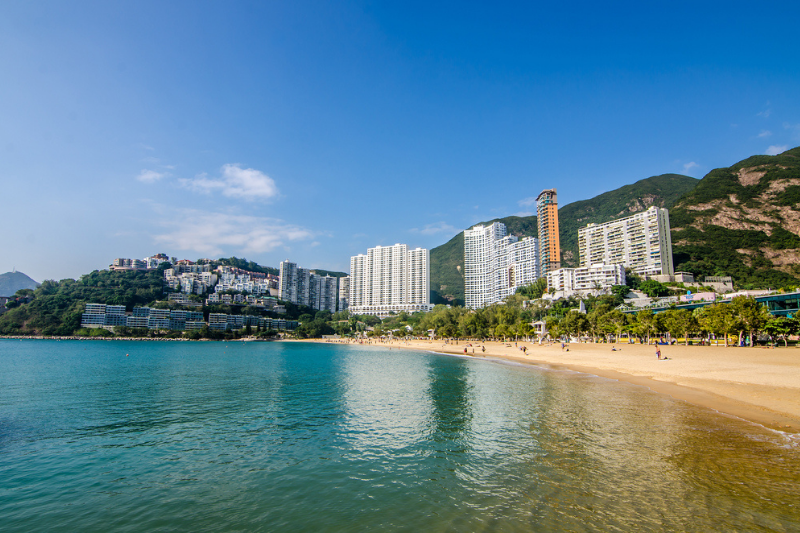 One of the most popular (and longest!) beaches in the city, Repulse Bay Beach is always an accessible failsafe for families looking to spend a day in the sun. There's a lifeguard on standby year-round and the water is Grade 1 quality, so rest assured that the kids will have a ball splashing around in the ocean. This beach's proximity to The Pulse also means that your family can go from brunch to beach (Classified) or beach to beachside dinner (Amalfitana or Limewood) in a matter of minutes. Just be sure to arrive early during weekends to nab a spot on the sand.
How to get there: Take bus 6, 6A, 6X, 66 or 260 from Central (Exchange Square), bus 973 from Tsim Sha Tsui, or minibus 40 or 40X from Causeway Bay.
Discovery Bay Beach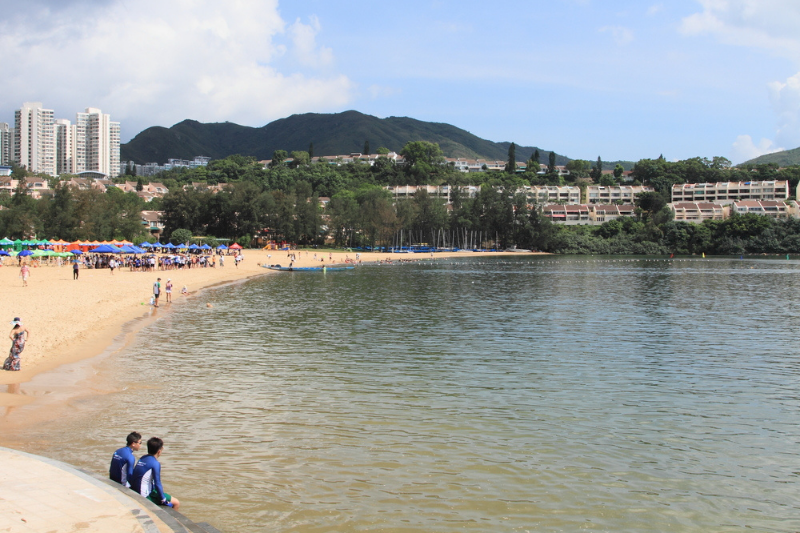 Known for its expat population, Discovery Bay is also home to a 400-metre long private beach that – fear not – is publicly accessible all year. Also called Tai Pak Bay, this beach even harbours an oceanfront playground, where kids can swing and climb around to their heart's desire. After getting some sun, walk around the DB Piazza for a laidback stroll before dining at one of the resort town's alfresco restaurants. Here's a perk: if you spend over $120 at one of the designated D'Deck alfresco restaurants, you can redeem a free ferry ride back to Central.
How to get there: Take a ferry from Central Pier to Discovery Bay.
Hung Shing Yeh Beach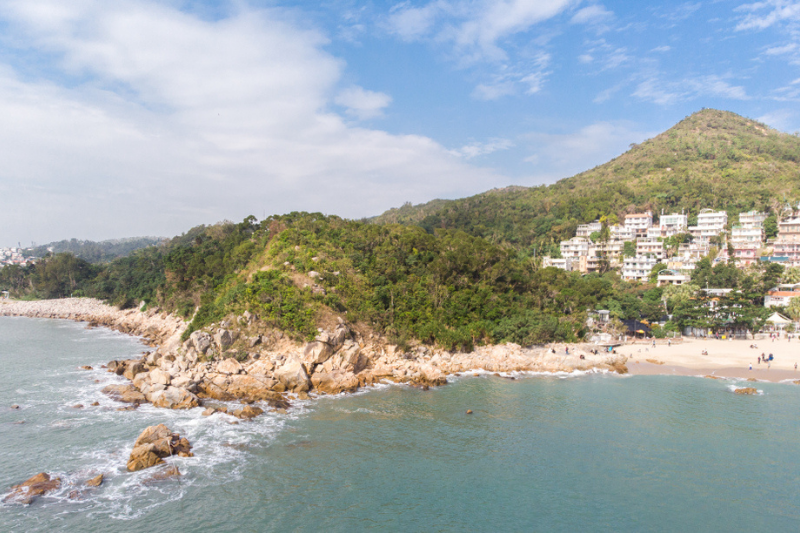 Seas the day by taking a trip to Lamma Island, where seafood restaurants and quirky boutiques will entice the family from day till night. During the afternoon, stop by Hung Shing Yeh Beach for some leisurely respite – with restaurants, toilets and hotels minutes away by foot, this beach is a go-to for a family weekend getaway that requires minimal planning. If you're up for a bit of exercise, embark on the Family Walk and take a diversion to Lo So Shing Beach, a hidden gem that is less frequented than Hung Shing Yeh. Both beaches have lifeguards on duty during the summer months, as well as changing and shower facilities year-round.
How to get there: Take the ferry from Central Pier to Yung Shue Wan. After you arrive, follow the signs and walk through the shops and stalls to get to the Hung Shing Yeh Beach (around 30 minutes).
Golden Beach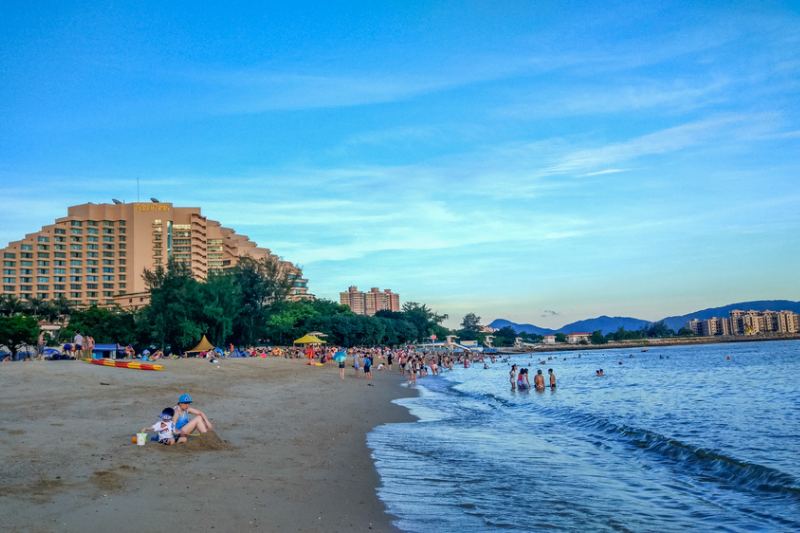 Though Golden Beach may be man-made, its silky soft sand and long coastline can't be overlooked. The presence of a volleyball court sets it apart from the other beaches on this list, making it an ideal location for some friendly matches among family members. Golden Beach also happens to be just steps away from numerous restaurants and the Gold Coast Hotel, which boasts unique kid-themed rooms, a water park, outdoor mini bowling and plenty more entertaining activities for the little ones. Book in for a staycation, head out to the beach for the afternoon and you'll be golden.
How to get there: Take bus 962B from Causeway Bay or bus 52X from Mong Kok.
Big Wave Bay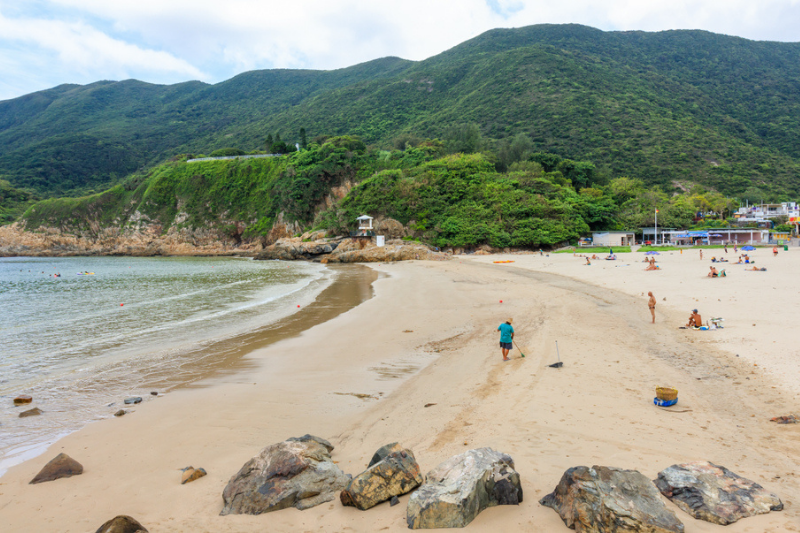 Surfing around for the biggest waves in Hong Kong? End your search at Big Wave Bay, the renowned hotspot for Hong Kong surfers. Those who are more experienced can rent surfboards and wetsuits at the beach and head straight to the sea, while beginners can sign up for private surfing lessons or summer beach camps – tailored for adventurous kids – to test out the waters. Not looking to catch a wave? No worries – there's clean, golden sand to rest on and even an ancient rock carving of animals and geometric designs for the children to discover, located just east of the beach. Big Wave is arguably one of the best family-friendly beaches in Hong Kong.
How to get there: Take bus 9 from Shau Kei Wan, or end your hike at the beach by way of Dragon's Back, Chai Wan or Siu Sai Wan.
Tai Long Wan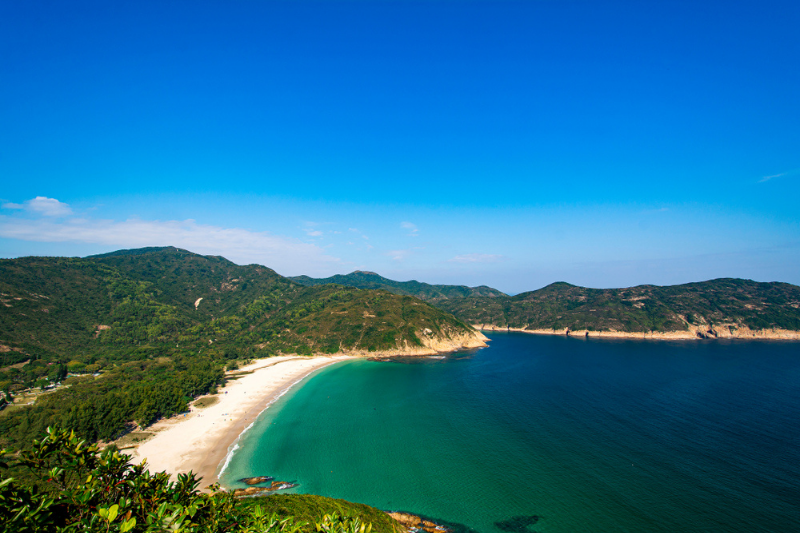 Not to be confused with the aforementioned Big Wave Bay, which has the same Chinese name, Tai Long Wan refers to the 3-kilometre bay in Sai Kung, which has four (yes, four) different beaches. While all the beaches – Sai Wan, Ham Tin Wan, Tai Wan and Tung Wan – are known for having baby soft sand and clear blue waters, the stunning Tai Wan beach is a favourite among surfers and those who prefer a bit more space. The kids will love running around barefoot, dogs will love playing fetch along the ocean and families can also rent camping gear at Ham Tin Wan to fall asleep to the calming waves. Note that there are no lifeguards or shark nets at any of the four beaches, so be sure to keep an eye on young children and refrain from proper swimming due to strong rip currents. Also keep in mind that there are only facilities and restaurants at Sai Wan and Ham Tin Wan, but Tai Wan is only a 10-minute hike from Ham Tin Wan.
How to get there: Head to Sai Wan Pavilion via minibus from Choi Hung, Hang Hau or Mong Kok and embark on an hour-long (mostly downhill) hike to get to the beaches, or head to Sai Kung Pier and take a speedboat directly to Sai Wan or Ham Tin Wan ($120-$200). If you're planning to leave the beaches via speedboat, be sure to buy tickets back to Sai Kung Pier at the beachside restaurants earlier rather than later.
Chung Hom Kok Beach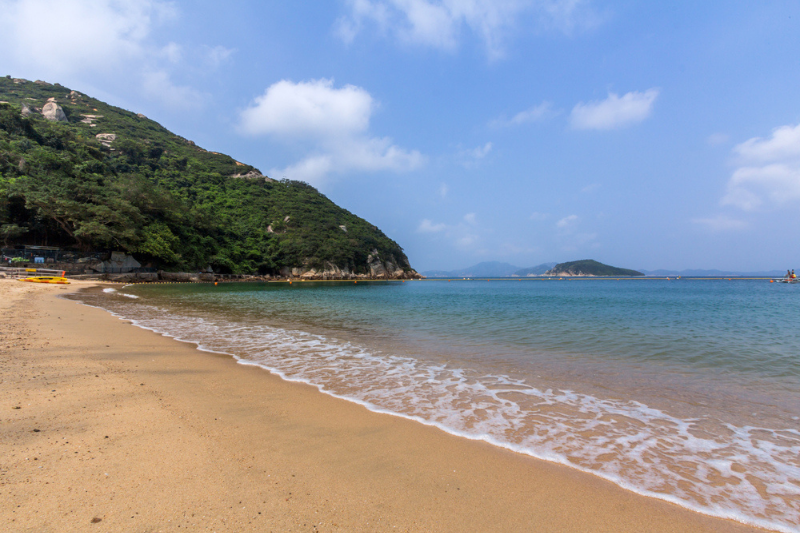 Though this Southside beach may require some searching and a number of downhill steps to get to, it's worth the extra effort. After all, Chung Hom Kok Beach's discreet location lends itself to a quieter atmosphere, one that's perfect if you're looking to go for an intimate sunset barbecue or simply hoping to lounge around without being overrun by crowds. There's also a well equipped playground just a couple steps up from the beach – slides, swings, monkey bar rings and more are sure to keep the kids occupied when they aren't in the sand or sea. Remember that the lifeguard is only on duty during the swimming season, which stretches from April to October.
How to get there: Take bus 6X or 66 from Central (Exchange Square). Get off at the Chung Hom Kok Beach station, walk downhill and turn left to find the staircase that goes down to the beach.
With countless easily accessible and family-friendly beaches in Hong Kong, you'll find yourself escaping the city's hustle and bustle in no time. Once you've picked your beach for the day, all there's left to do is bask in the sun and relax by the seashore with the kids.
Related articles: