Recently updated on November 10th, 2021 at 02:18 pm
Reading Time: 3 minutesAs the weather starts to cool, camping is the perfect family-friendly activity. Whether you're looking to pitch a tent on the beach or roast marshmallows in a barbecue pit in a camping site, we're blessed in Hong Kong to have a bit of everything. Here's our picks of the best family-friendly camping sites in Hong Kong.
Note: Camping sites in Hong Kong have been closed for a while now, but as the pandemic eases, many are starting to open up. Be sure to check ahead! 
Tap Mun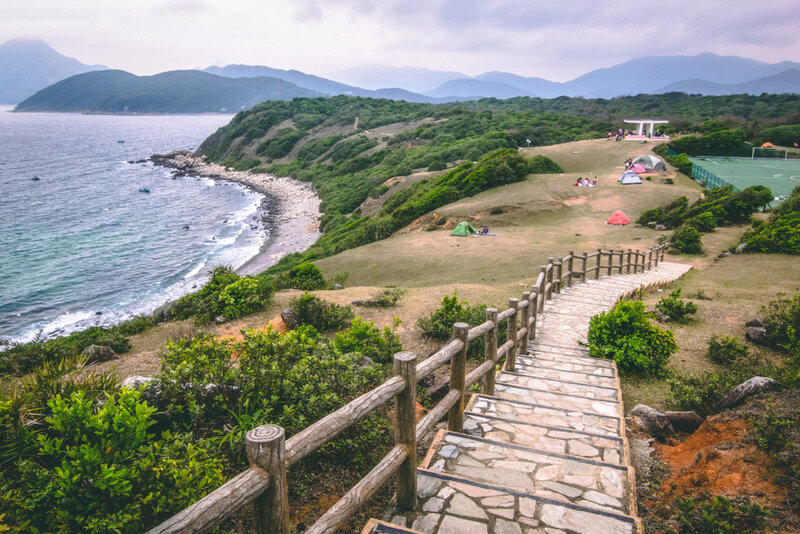 Also called "Grass Island," Tap Mun is a popular camping site for families, and is located off the northeastern coast of the Sai Kung Peninsula. It takes a while to get there – so have snacks at the ready – but it's worth it! While you're there, check out the delicious local seafood before your camping adventure.
Getting there: Take a taxi from MTR University Station, Exit B, to Ma Liu Shui Ferry Pier for a kaito. This will take around 1.5 hours. Alternatively, take bus 94 from Sai Kung to Wong Shek Pier for a kaito. This will take around 35 minutes.
Pui O Campsite
This is another of the popular family-friendly camping sites in Hong Kong, since it's easy to access. The campsite has all the facilities you need for a camping trip, including barbecue pits, toilets, changing rooms and showers. Play on the beach or go hiking – Pui O is the perfect place for a fun family outing!
Book in advance or call +852 2852 3220.
Getting there: From Central Ferry Pier, head to Pier 6 and take the Lantau Mui Wo ferry. When you arrive, take bus number 1 or 4 from the Mui Wo ferry pier to Pui O. Alternatively, take bus 3M or A35 from close by the Tung Chung Metro station.
Tai Long Wan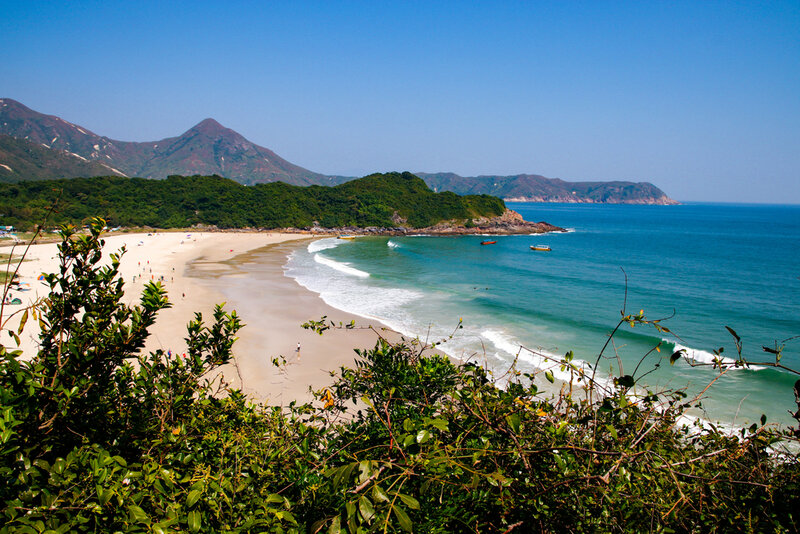 This is for the adventurous family depending on how you get there (you can either hike or take pubic transport, see below) but Tai Long Wan is one of the most beautiful camping sites in Hong Kong, and is adjacent to Stage 2 of the MacLehose Trail. There are basic facilities like changing rooms and barbecue pits, as well as some restaurants on the beach.
Tip: Depending on when you go, you can see glow-in-the-dark plankton swimming in the ocean!
Getting there: First, head to Sai Kung, either via:
The MTR to Choi Hung Exit C1 and then the green minibus 1A to Sai Kung Town
The MTR to Hang Hau Exit B and then the green minibus 101M to Sai Kung Town
The red minibus from Dundas Street in Mong Kok to Sai Kung Town directly
Once you're in Sai Kung Town:
Take minibus 29R to Sai Wan Pavilion in Sai Kung Country Park
Take a taxi to Sai Wan Pavilion (roughly 20 minutes)
Take a speedboat to either Sai Wan beach or Ham Tin beach (about 30 minutes), which costs $120 to $150 per person
Alternatively, you can take a taxi directly from Hong Kong Island or Kowloon and get dropped off at Sai Wan Pavilion.
Ham Tin Wan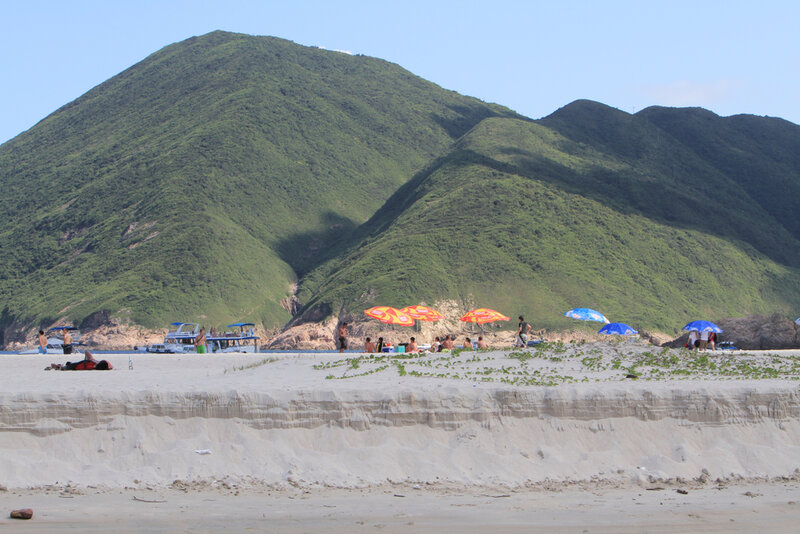 Ham Tin Wan is perfect for families who want to get away for a bit from the busy city. With restaurants, toilets and showers, this spot strikes a perfect balance between remoteness and easily accessible.
Getting there: Take a taxi or minibus 29R from Sai Kung Town to Sai Wan Pavilion and hike for an hour to the campsite. For families with younger kids, you can get there by speedboat from Sai Kung pier.
Nam Shan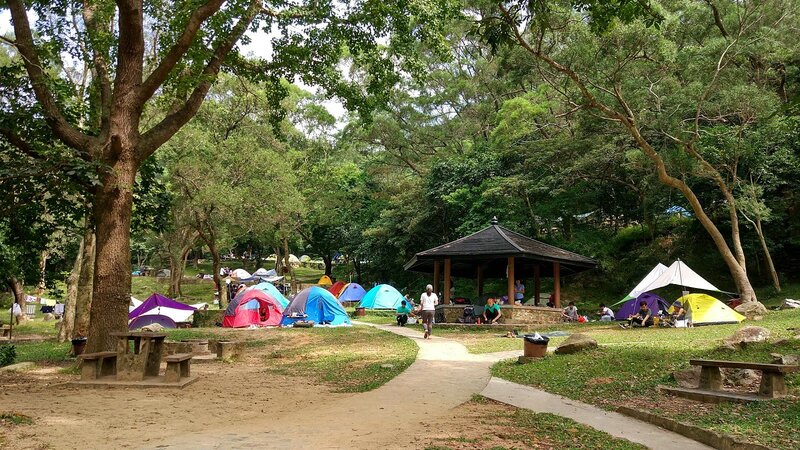 Close to Pui O beach is Nam Shan campsite, where families can enjoy picnic seating, playgrounds and a large barbecue area. Be sure to check out the viewing point to take in the views of Mui Wo and Pui O Bay!
Getting there: Take any bus from Mui Wo to Nam Shan. Alternatively, head to Tung Chung Town and take bus number 3M to Nam Shan. The campsite is next to Nam Shan bus stop.
Tung Lung Chau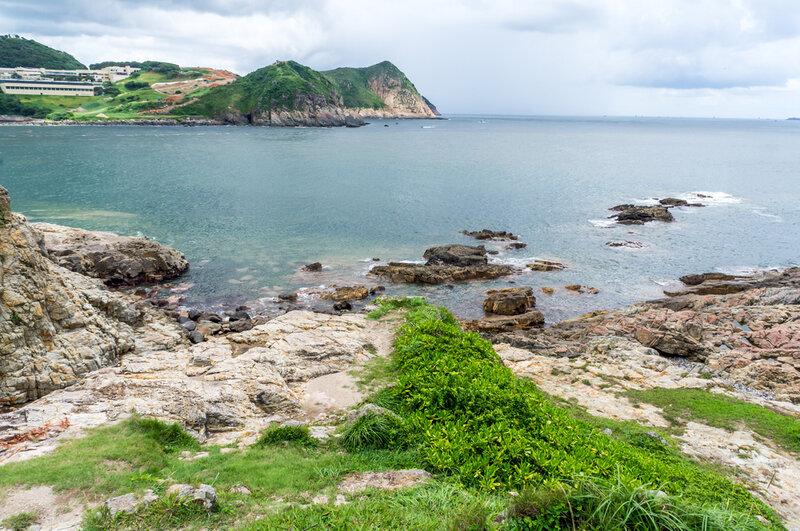 Just a 20-minute walk from the pier, Tung Lung Chau campsite has barbecue pits, pavilions, rubbish bins and information boards. There are also stores on the walk from the ferry to the camping area. Tung Lung Chau is perfect for history buffs, the designated Special Area includes the campsite and a Qing Dynasty fort, built over 300 years ago.
Getting there: From Kowloon, take the ferry from Sam Ka Tsuen pier in Lei Yue Mun in Yau Tong. From Hong Kong Island, take the ferry from Shau Kei Wan Typhoon Shelter in Sai Wan Ho.
Related articles:
Featured image courtesy of Shutterstock; picture 1 courtesy of Shutterstock; picture 2 courtesy of Flickr; picture 3 courtesy of Shutterstock; picture 4 courtesy of Shutterstock; picture 5 courtesy of Lemiapp.com; picture 6 courtesy of Shutterstock