Reading Time: 3 minutesHong Kong truly is a city of four seasons- sure, the day can start out bright and sunny, but by lunchtime, you could be sheltering from the rain and by afternoon, be sweltering in the humidity. That's why to plan a perfect summer, you need a mix of indoor and outdoor activities to keep the fun going. To help you do this, we've put together a guide of our top picks of 2021 summer events and activities for kids in Hong Kong. From kids' markets and exhibitions to water parks, you're sure to find something here to please everyone!
The Pulse "Endless Summer" Carnival
Throughout July and August, you can visit The Pulse's Endless Summer carnival, with the featured "Kid-trepreneur Market." The carnival includes 4 dedicated zones for market, workshops, games and picnic. Boasting the city's first directed-by-kids startup market, a green picnic area and 30 amazing games and workshops, there is no better place for kids to unleash summer fun this year! With free shuttle service that takes you from Wanchai to The Pulse and back, the "Kid-trepreneur Market" will make this summer unforgettable and educational for 3 weekends starting July 24!
Venue
The Pulse, L3 & Rooftop, 28 Beach Road, Repulse Bay
Date and Time
July 24 & 25 2021, July 31 & August 1, August 7 & 8 2021
12pm-7pm
Admission
Nemo Pass– Online $50, At the door $70 (Entry for 1 adult & 1 child, goodies bag ($200 value) & 2 game tokens)
Wave Pass– Online $99, At the door $120 (Entry for 1 adult & 1 child, goodies bag ($200 value) & 8 game tokens)
Magic Pass– Online $250, At the door $300 (Entry for 1 adult & 1 child, goodies bag ($200 value), 1 workshop pass & 15 game tokens) 
2-day Pass– Online $480, At the door $550 Entry for 1 adult & 1 kid, goodies bag ($200 value), 2 workshop passes & 35 game tokens)
*Price for each additional adult or child: Online $20, At the door $30
Find out more details here and get your tickets here.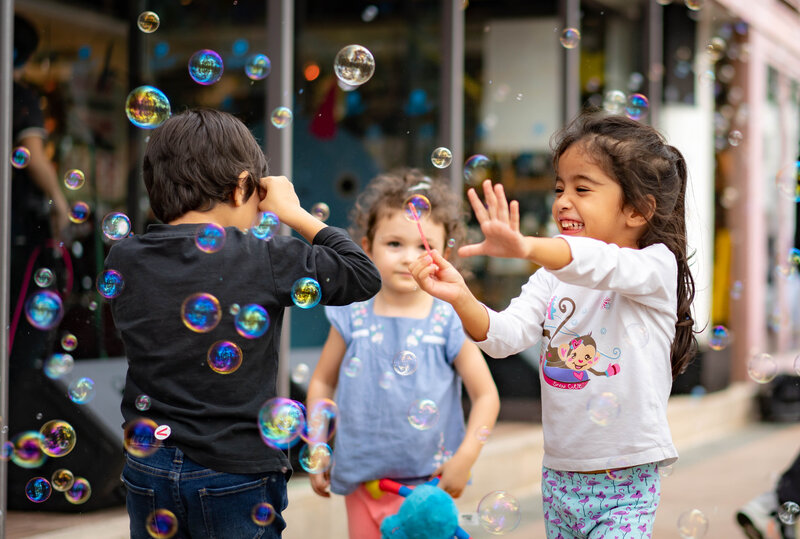 SummerFest
Head to the Central Harbourfront Event Space this summer to discover a host of large-scale outdoor activities that the whole family will enjoy! Get lost in the ethereal Monet Garden, inspired by French impressionist painter Claude Monet, and a light and shadow maze. Two key programmes are Living Art space (July 17-August 6), which comprises on-stage and off-stage performances and a lifestyle market as well as handicraft workshops, and Home Sweet Woof! Festival (July 29- August 6), a space where "pawrents" and pets can enjoy some quality time. 
On the weekends, enjoy such activities as African drums, ukulele, busking and other light music live performances and workshops, or get moving with dynamic sessions of tennis, baseball, street dancing, balance bikes, rhythmic gymnastics, ballet and more. 
Date and Time
June 26- August 6
3:00pm-10:00pm
Admission
Free!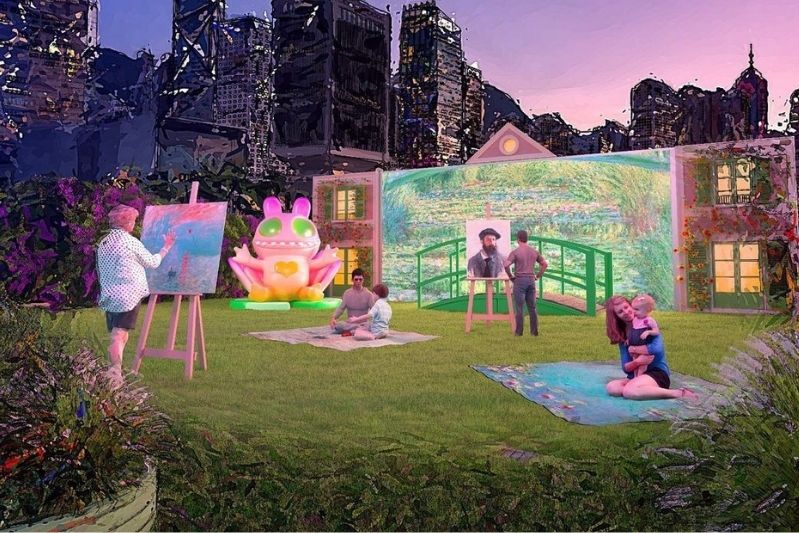 Hong Kong Maritime Museum
Visit the Hong Kong Maritime Museum for free on August 7 and 8 to enjoy a series of family activities! Enjoy storytelling, portrait drawing, balloon twisting and quiz games while learning more about Hong Kong's maritime history!
Venue
Hong Kong Maritime Museum, Central Pier No. 8
Date and Time
7 & 8 August 2021
10:00am-4:40pm
Admission
Free!
Get more details here.
Splash N' Forest
Looking to spend a refreshing day outside of the city with your kids this summer in Hong Kong with fun activities? Look no further than Splash N' Forest, an outdoor park equipped with splash slides, water rides and games. It has something for everyone: from bouncy castles and gigantic floaties to a grassy area perfect for picnics, this park is perfect for a family day out. 
Venue
Tai Tong Organic EcoPark, 11 Tai Tong Shan Road
Date and Time
Every Friday, Saturday & Sunday until August 29
Admission
Adults from $100, kids from $50

Go here for more details.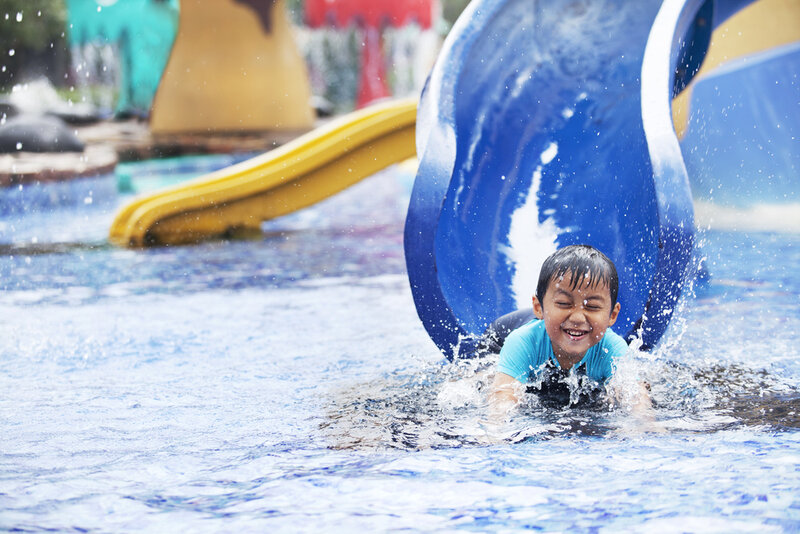 Meme Museum
This summer, K11 Art Mall has teamed up with 9gag to present Hong Kong's first physical meme exhibition, transporting the most viral memes from around the globe to Hong Kong. The exhibition consists of seven themed zones where you can see and interact with over 100 global and local memes in various formats- imagery, 3D figures, video and even scent. You can get merchandise and temporary laser-printed meme tattoos!
Venue
K11 Mall, chi K11 Art Space (B2/F)
Date and Time
July 15- September 5
12:00pm-10:00pm
Admission 
Free!
Get more details here.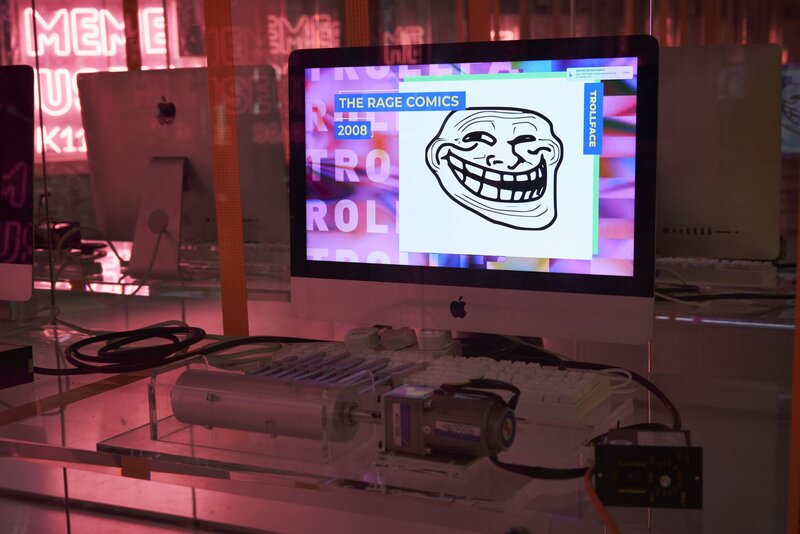 Butt Detective Exhibition
Yes, you read that right. The popular Japanese cartoon character Butt Detective (who has a butt for a face) has come to Hong Kong to find the missing golden pearl milk tea! Use your detective skills to investigate through the seven curated spaces, conquering challenges and games. Look high and low, jot down every clue and don't forget to use your special magnifying glass!
Venue
Park Central, 9 Tong Tak Street, Tseung Kwan O
Date and Time
June 25- September 26
10:30am-08:30pm
Admission
From $138
Get tickets here.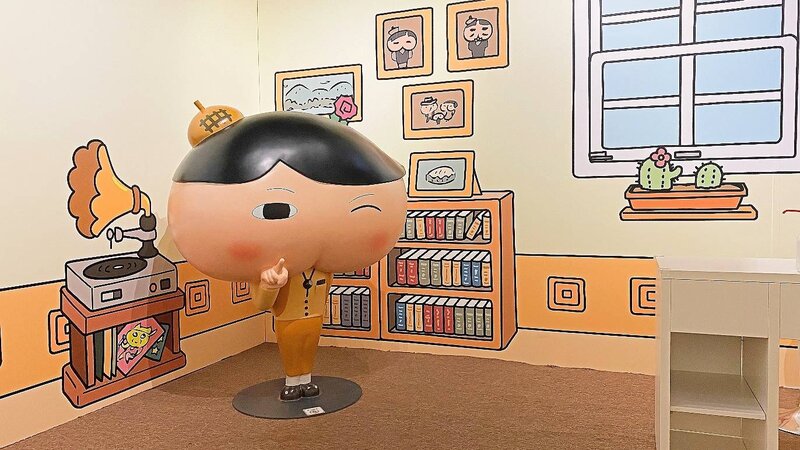 Featured picture courtesy of Shutterstock; picture 1 courtesy of The Pulse, picture 2 courtesy of SummerFest; picture 3 courtesy of Shutterstock; picture 4 courtesy of K11; picture 5 courtesy of Time Out.
Related articles: