Reading Time:
4
minutes
For all ages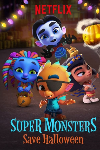 Super Monster Save Halloween (24m)
The Super Monsters use their power to get their neighbors in the Halloween spirit, then help a nervous friend see.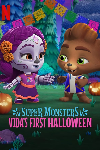 Super Monster Vida's First Halloween (24m)
The Super Monsters share their Halloween traditions with Vida, then get invited to a Día de los Muertos party in the Howlers' backyard.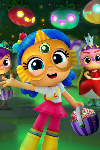 True Trick or Treat Day (23m)
It's up to True and her friends to save the day when a hungry Yeti sneaks a forbidden treat and fills the kingdom with Howling Greenies
Age 7+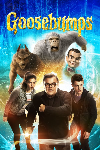 Goosebumps (1h43m)
After moving to a small town, Zach Cooper finds a silver lining when he meets next door neighbor Hannah, the daughter of bestselling Goosebumps series author R.L. Stine. When Zach unintentionally unleashes real monsters from their manuscripts and they begin to terrorize the town, it's suddenly up to Stine, Zach and Hannah to get all of them back in the books where they belong.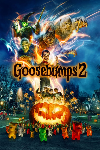 Goosebumbs 2 Haunted Halloween (1h30m)
Two boys face an onslaught from witches, monsters, ghouls and a talking dummy after they discover a mysterious book by author R. L. Stine.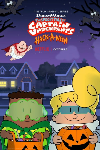 Captain Underpants Hack-A-Ween (46m)
When Melvin tries to cancel Halloween, clever best friends Harold and George create their own spooky holiday — and it's a huge success!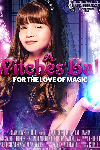 A Witches Ball (1h30m)
Every year the Witching World gathers to celebrate the newly inducted witches into their world. Beatrix (12) is eager to become part of this works, but when her pending magical status is jeopardized she needs the help of her furry best friend Muggs (voiced by Joey Fatone) to solve some magical riddles before the big event. Will Beatrix sink or soar on the night of the Witches' Ball?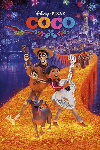 Coco (1h45m)
Despite his family's baffling generations-old ban on music, Miguel dreams of becoming an accomplished musician like his idol, Ernesto de la Cruz. Desperate to prove his talent, Miguel finds himself in the stunning and colorful Land of the Dead following a mysterious chain of events. Along the way, he meets charming trickster Hector, and together, they set off on an extraordinary journey to unlock the real story behind Miguel's family history.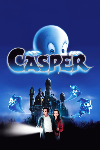 Casper (1h40m)
Furious that her late father only willed her his gloomy-looking mansion rather than his millions, Carrigan Crittenden is ready to burn the place to the ground when she discovers a map to a treasure hidden in the house. But when she enters the rickety mansion to seek her claim, she is frightened away by a wicked wave of ghosts. Determined to get her hands on this hidden fortune, she hires afterlife therapist Dr. James Harvey to exorcise the ghosts from the mansion. Harvey and his daughter Kat move in, and soon Kat meets Casper, the ghost of a young boy who's "the friendliest ghost you know." But not so friendly are Casper's uncles–Stretch, Fatso and Stinkie–who are determined to drive all "fleshies" away.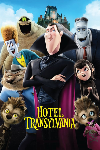 Hotel Transylvania (1h31m)
Welcome to Hotel Transylvania, Dracula's lavish five-stake resort, where monsters and their families can live it up and no humans are allowed. One special weekend, Dracula has invited all his best friends to celebrate his beloved daughter Mavis's 118th birthday. For Dracula catering to all of these legendary monsters is no problem but the party really starts when one ordinary guy stumbles into the hotel and changes everything!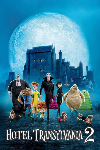 Hotel Transylvania 2 (1h29m)
When the old-old-old-fashioned vampire Vlad arrives at the hotel for an impromptu family get-together, Hotel Transylvania is in for a collision of supernatural old-school and modern day cool.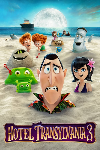 Hotel Transylvania 3 (1h37m)
Dracula, Mavis, Johnny and the rest of the Drac Pack take a vacation on a luxury Monster Cruise Ship, where Dracula falls in love with the ship's captain, Ericka, who's secretly a descendant of Abraham Van Helsing, the notorious monster slayer.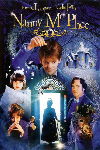 Nanny McPhee (1h38m) 2005
Widower Cedric Brown hires Nanny McPhee to care for his seven rambunctious children, who have chased away all previous nannies. Taunted by Simon and his siblings, Nanny McPhee uses mystical powers to instill discipline. And when the children's great-aunt and benefactor, Lady Adelaide Stitch, threatens to separate the kids, the family pulls together under the guidance of Nanny McPhee.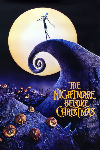 The Nightmare before Christmas (1h16m) 1993
Tired of scaring humans every October 31 with the same old bag of tricks, Jack Skellington, the spindly king of Halloween Town, kidnaps Santa Claus and plans to deliver shrunken heads and other ghoulish gifts to children on Christmas morning. But as Christmas approaches, Jack's rag-doll girlfriend, Sally, tries to foil his misguided plans.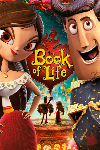 Book of Life (1h35m) 2014
The journey of Manolo, a young man who is torn between fulfilling the expectations of his family and following his heart. Before choosing which path to follow, he embarks on an incredible adventure that spans three fantastical worlds where he must face his greatest fears.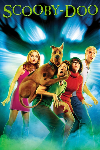 Scooby-Doo (1h28m) 2002
The Mystery Inc. gang have gone their separate ways and have been apart for two years, until they each receive an invitation to Spooky Island. Not knowing that the others have also been invited, they show up and discover an amusement park that affects young visitors in very strange ways.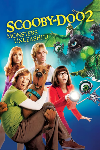 Scooby-Doo 2 (1h33m) 2004
When Mystery, Inc. are guests of honor at the grand opening of the Coolsville Museum of Criminology, a masked villain shows up and creates havoc before stealing the costumes of the gang's most notorious villains…Could it be that their nemesis, mad scientist Jonathan Jacobo has returned and is trying to recreate their deadliest foes?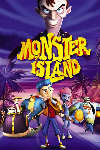 Monster Island (1h20m) 2017
Young Lucas finds out he's not really a human after he surprisingly transforms into a monster in front of the most popular kids at school. His search for Monster Island and his real roots takes him on a fabulously scary journey that puts him face to face with more tentacles, fangs and far-out situations than he can shake one of his new wings at.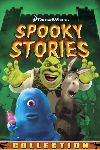 DreamWork Spooky Stories – 4. Monster vs. Aliens (27m) 2009
Shrek dares his friends to bring on the scary with ghost stories told in a haunted castle. Later, Ginormica and the Monsters face alien pumpkins
Other great Halloween Movies for kids that aren't on Hong Kong Netflix
The Addams Family
Beetlejuice
Coraline
Corpse Bride
Frankenweenie
The Goonies
Monster House
Bedknobs and Broomsticks
Hocus Pocus
ParaNorman
Mostly Ghostly
*Picture and description credit to Netflix and THE MOVIE DB