Reading Time:
7
minutes
If you haven't explored the fantastic museums we have on our doorstep here in Hong Kong, let us guide you to the best of them. Museums have reopened their doors and are eager to welcome visitors! Just be sure to check ahead for any individual updated visitor information before planning your trip.
Many of Hong Kong's museums focus on areas of local historical interest, be it general history, railways or maritime. There is also the Science Museum and Space Museum; not to mention the renovated Museum of Art. Visiting a museum makes the perfect day out on a rainy day, a hot day, or just about any day – and entrance fees in Hong Kong are relatively great value. Most Hong Kong Museums are free for children under 4 years and free for all on Wednesdays. Both fun and educational, there are many studies to show that children who visit museums achieve higher results in reading, mathematics and science. Museums also foster new hobbies and interests.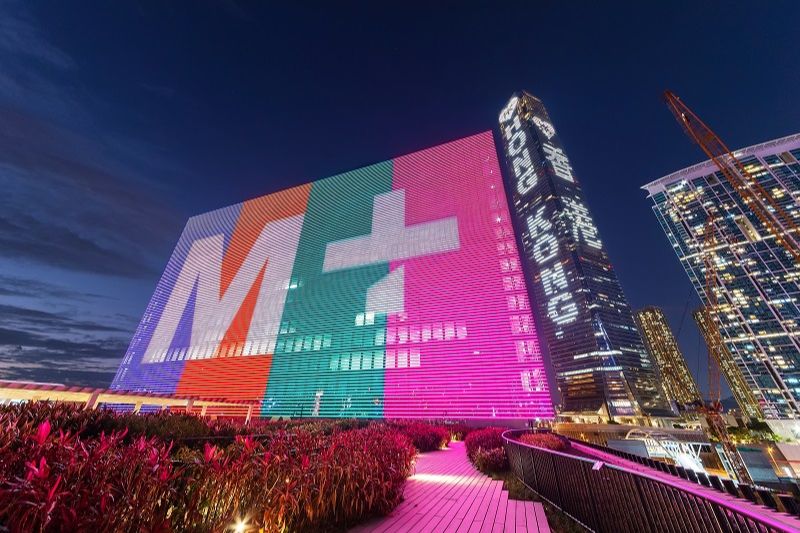 The amazingly cool M+ museum, one of the largest museums of contemporary art in the world, is now open Tuesday to Sunday in the West Kowloon Cultural District. Experience the best of modern Eastern art as well as Western art at M+. As this is a hot new museum, booking your visit reservation is required and allows for timed entry to the museum on the reserved date. However, if you join as a member you get some great perks; for M+ Member, M+ Affiliate or M+ Patron, entry reservations are not required. Additionally, members from all membership tiers can bring up to three accompanying guests per visit without prior reservations until mid-November 2022. M+ has four permanent collections that are rooted in Asia but defined, developed, and examined from a global perspective. You can check out a drone video of the space before you go.
Address: M+, West Kowloon Cultural District, 38 Museum Drive, Kowloon, 2200 0022, ticketinfo@wkcda.hk.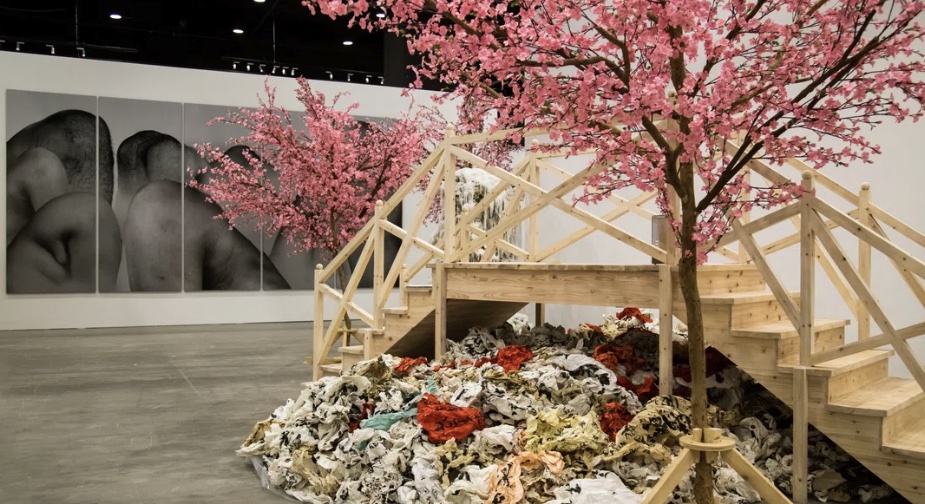 Strictly speaking it's not a museum but the Tai Kwun Centre for Heritage and Arts offers visitors the opportunity to explore the former Central Police Station compound, which consists of the Central Police Station, Central Magistracy and Victoria Prison, all of which are declared monuments. Visitors are immersed in the experience through interactive tours, heritage storytelling spaces, diverse education programmes and thematic heritage exhibitions. Currently running (in July, August and September) are three sessions in collaboration with UNESCO. The centre is also home to lots of restaurants, and you can grab a seat in the courtyard and people watch till your hearts content, not to mention children will love running around exploring!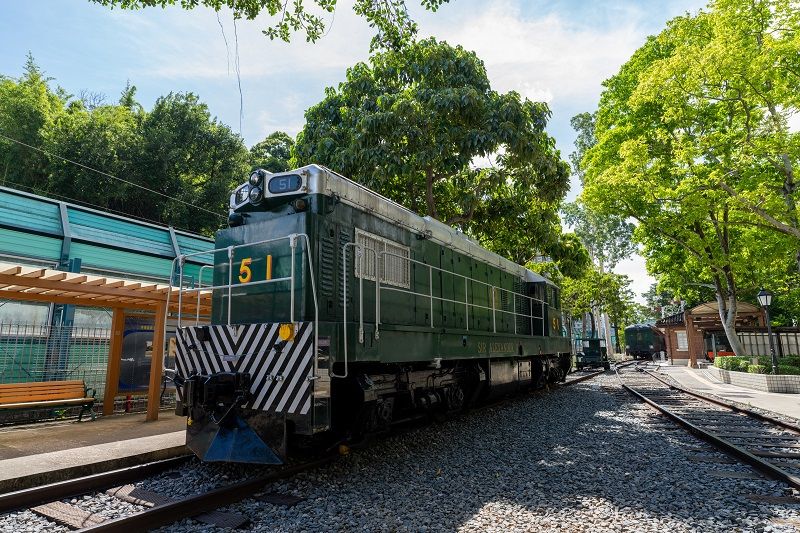 For the little conductor, this terrific train museum is located at the sight of the old Tai Po Market railway station built in 1913. The Hong Kong Railway Museum, is a 6,500 square meter open-air museum with a multi-faceted exhibition shown through video and display, this place provides a fun day out exploring the railway system. Combine it with a day renting bikes and cycling around Tai Po.
Address: 13 Shung Tak Street, Tai Po Market, Tai Po, Hong Kong, 2653 3455, hkrm@lcsd.gov.hk
Your little historian can explore this huge facility which offers a comprehensive guide to the history of our city. The permanent Hong Kong story exhibit covers nature, culture and the development of Hong Kong as a city. With hands-on exhibits, special events for kids and souvenirs available, the Hong Kong Museum of History is perfect for learning about our city's collective past and present.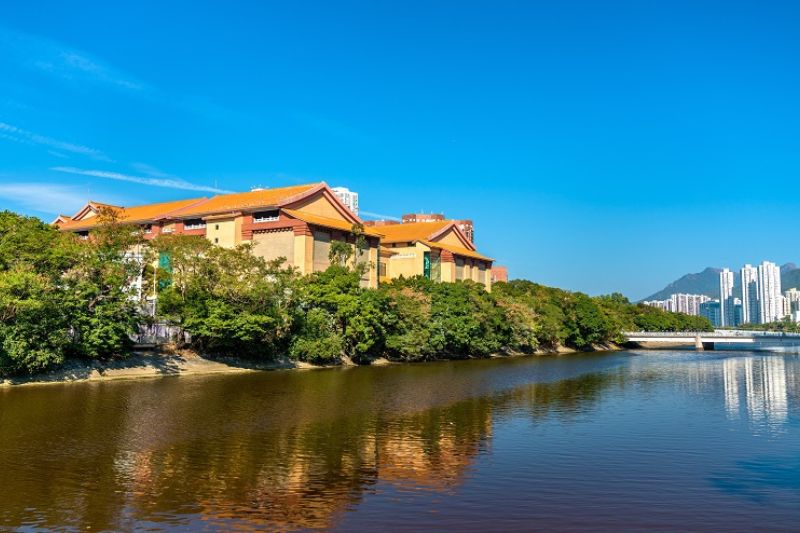 Located in Sha Tin, and beautifully perched on the Shing Mung River, the Hong Kong Heritage museum houses five permanent galleries including a Children's Discover Gallery, the Jin Yong Gallery, Cantonese Opera Heritage Hall, the T.T. Tsui Gallery of Chinese Art and the Chao Shao-an Gallery. There are also six thematic galleries that change according to exhibition. The museum publishes a quarterly newsletter, produces teaching/learning kits and worksheets, organises seminars, has school and theatre programmes, and puts on activities for children and families. The Alchemist cafe located at the museum makes for a great lunch, or snack spot. 
Address: 1 Man Lam Road, Sha Tin, Hong Kong, 2180 8188, hkhm@lcsd.gov.hk
If you have a little sailor, this is the place for you. In its fitting location at Central's Pier 8, the Hong Kong Maritime museum showcases the city's 3,000 years of maritime history of Hong Kong, The South China Sea and The Pearl River Delta. Exhibiting from 24 June until 30 October 2022 will be Hong Kong's Maritime Miracle: The Story of our City since 1945. Coinciding with the 25th anniversary of the establishment of the Hong Kong SAR, the special exhibition will explore Hong Kong's transformation from the ashes of World War II into a global maritime hub through 25 iconic exhibits. The exhibition uses art and technology, and features a series of five newly produced short movies. Adult tickets cost $30, children and seniors are $15. The museum also features a rooftop café to sit back and take in the Hong Kong skyline.
Address: Central Pier 8, Hong Kong, 3713 2500, info@hkmaritimemuseum.org 
Visiting the Science Museum is a really fun day out for kids. More than 70% of the 500 exhibits are hands-on and interactive. Young visitors will love the robotics, virtual reality and transportation displays. Look out for the 22m high twin-tower Energy Machine. This is a museum that children will want to visit time and time again.
Address: 2 Science Museum Road, Tsim Sha Tsui East, Kowloon, Hong Kong, 2732 3232, enquiries@hk.science.museum
You may also like: A Mum's Guide to Hong Kong's Museums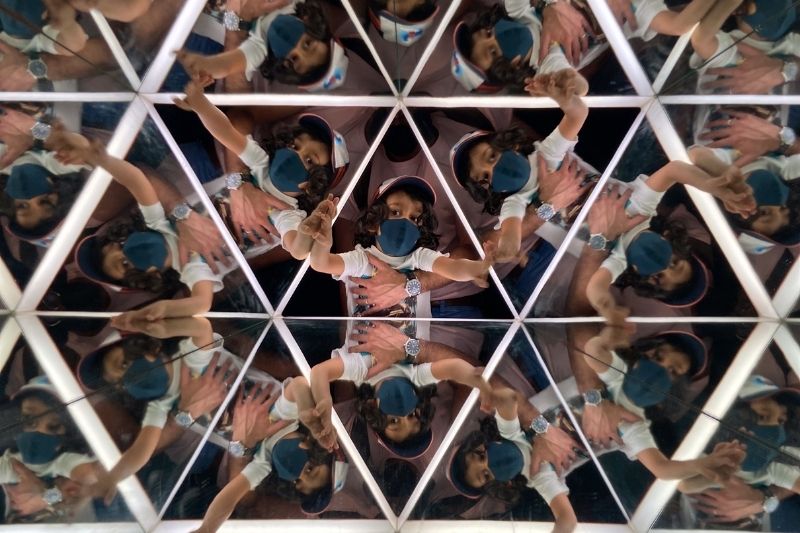 The Hong Kong Police Museum on The Peak is a great place for kids to learn about the history of policing in Hong Kong. There are lots of fun artifacts including motorcycles, the transition of types of guns used, as well as a stuffed head of the "Sheung Shui Tiger", shot in 1915 by two policeman. Why not bring a picnic and make it a full day out with a visit to the neighbouring playground.
Address: 27 Coombe Road, The Peak, Hong Kong, 2849 7019
The Hong Kong museum of Coastal Defence, which first opened 18 years ago, is located in a former coastal defence fort overlooking the Lei Yue Mun Channel. It is currently closed for renovation, but is due to re-open later this year.
Address: 175 Tung Hei Road, Shau Kei Wan, Hong Kong, 2569 1500, hkmcd@lcsd.gov.hk
Calling all future firefighters! Climb aboard the fireboat Alexander Grantham for an educational outing on HK Island. From 1953 to 2002, the fireboat Alexander Grantham was bravely fighting boat fires and leading marine rescues in Hong Kong's busy waters. After its retirement and an extensive preservation, the boat was opened to the public in 2007 as a museum inside Quarry Bay Park. With so many different rooms to explore, plus tons of equipment to touch, kids of all ages will have a blast pretending they're out in Victoria Harbor fighting fires!
Address: Quarry Bay Park, Hong Kong, 2367 7821
You will absolutely love this interactive museum, designed to stir creativity, curiosity and provide a rich educational experience. Through the museum's many exhibits you will learn about the creative, forward thinking of Momofuku Ando, the founder of Nissin Foods and inventor of Chicken Ramen, the world's first instant ramen that revolutionised eating customs all over the world. From his 1958 invention of "magic" chicken ramen to a 1971 cup noodles revolution and finally the 2005 space ramen, Momofuku Ando was a food revolutionary. At the museum surely you will uncover the knowledge that inspires invention and discovery and find some creativity within yourself by seeing, touching, playing, eating, and having fun. 
Address: Shop 26-35, 2/F, China Hong Kong City, 33 Canton Road, Tsim Sha Tsui, Kowloon, 3406 6600, museum@nissinfoods.com.hk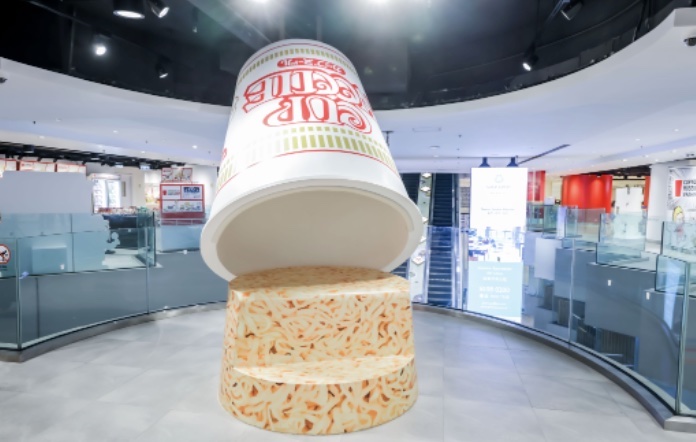 Where to begin? The Hong Kong Space Museum museum is chock full of fun hands-on activities and educational exhibits for the whole family. Some of the most popular attractions include The "Aurora" exhibit which allows visitors to adjust the strength of solar wind inside a vacuum tube to create an aurora on an Earth model; "Icy Bodies" creates comets with dry ice to simulate their jets and movements; "Big Bang Theatre" displays the evolution of the Universe from the Big Bang to the present era; and "Gravity Surfing" which allows visitors to stand on surfing boards to venture through different celestial objects to understand the warping of space by gravity.
Address: 10 Salisbury Road, Tsim Sha Tsui, Kowloon, Hong Kong, 2721 0226, hkspm@lcsd.gov.hk
Hong Kong Palace Museum
Created to aid the study and appreciation of Chinese art and culture, The Hong Kong Palace Museum is a collaborative project between the West Kowloon Cultural District Authority and the Palace Museum and boasts over 900 priceless treasures alongside special exhbitions. The museum "combines a Hong Kong perspective with a global vision to present precious artefacts from the Palace Museum and other important cultural institutions around the world." Entry is free for children under six, visitors under 12 must be accompanied by an adult.
Address: West Kowloon Cultural District, 8 Museum Drive, Kowloon, Hong Kong, 2200 0217, hkpm.ticketing@hkpm.org.hk
Established in 1962, HKMoA is the first public art museum in the city, displaying an art collection of over 17,000 items, representing the unique cultural legacy of Hong Kong's connection across the globe. The aspiration of this museum is to lend new ways of viewing tradition and making art relevant to all and they have done this by curating a wide world of contrasts, from old to new, Chinese to Western, local to international. There are new exhibitions year round as well as some free hands-on workshops.
Address: 10 Salisbury Road, Tsim Sha Tsui, Kowloon, Hong Kong, 2721 0116, hkmoa_enquiries@lcsd.gov.hk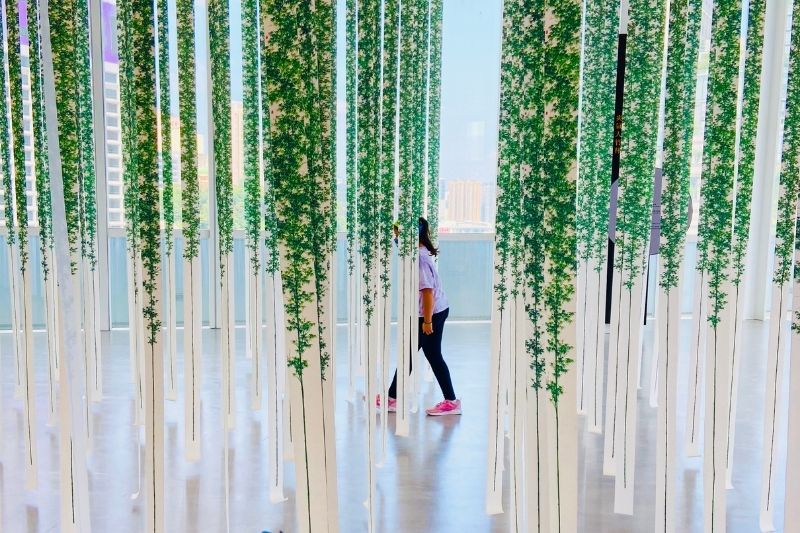 A new private venture, the Metropolis Museum aims to promote classical western art and to make it accessible to all. Through thematic exhibitions and programmes, the museum introduces visitors to masterpieces from classical art. By commissioning professional painters to replicate masterpieces, introducing the most advanced printing technologies and embracing a variety of immersive experiences, they hope to break the boundaries of art and share the knowledge one gathers from a visit to a museum with everyone. The museum also runs art classes and workshops. Tickets must be purchased in advance, and are currently limited in numbers per day. Prices start at $100 for over 15 years and children under 4 are free. CLOSED
Address: 17/F, Genesis, 33 – 35 Wong Chuk Hang Road, Hong Kong, 9161 2105, info@hk-mm.com
Related articles: