Reading Time: 8 minutesHeading into teen years can be a difficult time for all kids, hormones are raging, their body is changing, not to mention the havoc their skin is going through. Teens and tweens find themselves contending with acne, blackheads, greasy, dry, oily skin, and in Hong Kong the pollution and diet can trigger skin conditions. As a parent you may need to start investing in some proper skincare for your tweens and teenagers.
With a few simple skincare tips and practicing healthy habits early, teenagers should feel much happier.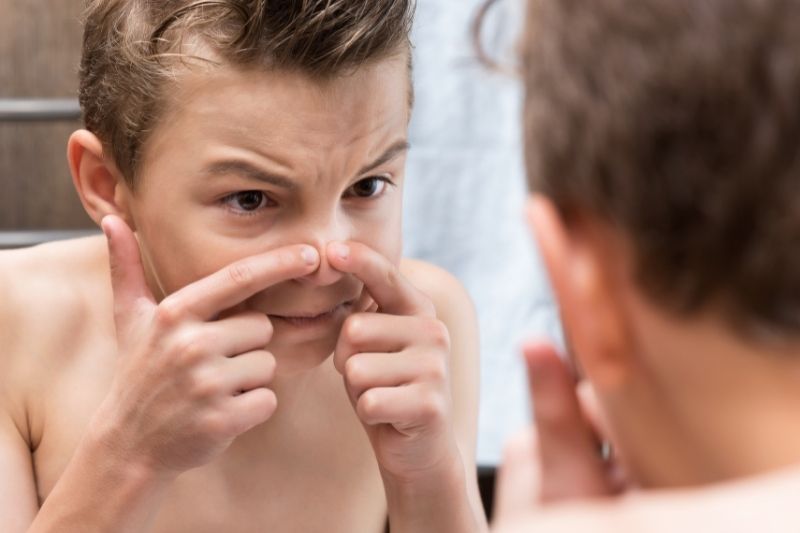 What is the Best Skincare Routine for Teenagers? And Why It's Important to Establish a Good Skincare Routine
A targeted yet simple skincare routine is a great thing to introduce in the early teen years, starting with gentle cleansers and lightweight moisturisers, so you don't overload their skin.
Older teens may benefit from exfoliators, masks and micellar water, especially if they have begun to wear makeup. Skincare products to combat acne can be very useful for some teenagers but should be used cautiously and it's best to consult with a dermatologist if you are considering them.
Your teenager does not have to use ALL of these but here are a few tips you should consider including in their skincare routine.
A gentle cleanser
A lightweight moisturiser
An exfoliator maybe once a week (more for older teens)
Acne treatments if this is an area of concern (consult a dermatologist)
Suitable sun protection to be used daily
Avoid touching the face too frequently
Use lukewarm water
A well-balanced diet
Hydrate
Daytime and night-time skincare routine
Wash off all make up before bed
Clean makeup brushes regularly
Change pillowcases every week
Clean your phones regularly!
When looking for skincare for teenagers or even beauty products for teens, try to find ones that are labelled 'non-comedogenic'.
Best Products For Teenage Skin
Discover the Perfect Skincare Routine for Your Child Skin Type
With so many products on the market it can be daunting to find the right one for you. We look at some skincare brands and explore some products that are suitable for teenagers.
Best All-Round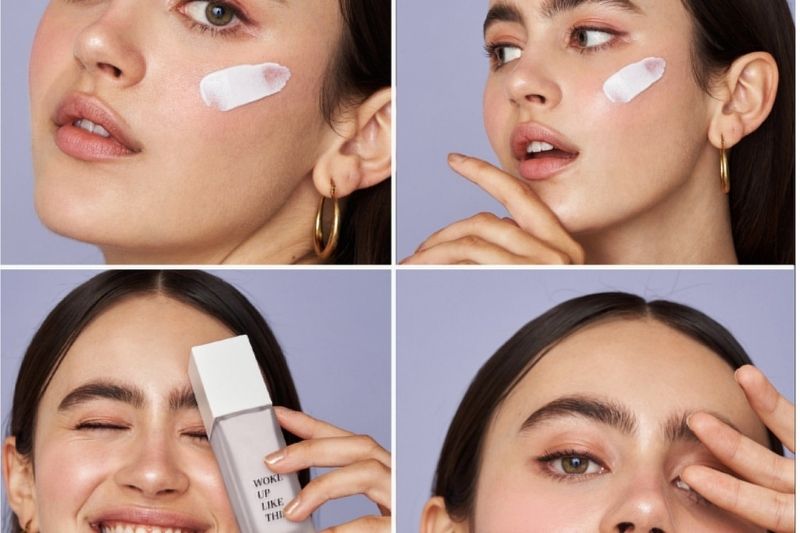 Founders Tawnia Lai & Jenn Lam are Hong Kong-based best friends who dreamed up WULT together, with Lai's sister Christal Leung as their biochemist. All products are vegan and contain fruit and plant extracts, with an emphasis on the purity of the materials. Hailing from Hong Kong, they understand the hot and humid climate, and their products reflect this. The Sunfluff sunscreen ($368 HKD) is a liquid potion that also doubles as a serum and moisturiser providing a barrier against the sun and filtering impurities whilst toning, balancing and calming the skin. Their lip dabs ($198 HKD) feature positive female-empowering messages like, "I Got Your Back" and "Prove'em Wrong."
Get the products here.
The Body Shop has a dedicated range for skincare for teenagers. The Tea Tree skincare range has several products to choose from, including cleansers, balms, scrubs, toners, night lotions, masks and make up removers. Enriched with community Fair Trade tea tree oil from leaves that are steam-distilled in Kenya, the oil is great for combatting oily skin. Prices start from $49 – $196 HKD and are available at The Body Shop locations throughout Hong Kong.
Get the products here.
Amanda Quigley, founder of Australian brand Ciencia, has 30 years of experience creating skincare products. Ciencia products are made in Australia, and they are vegan and cruelty-free. For a simple routine to begin with, try the Cleanse8 ($423 HKD) which is an oil-free gel cleanser that balances the skin without drying it out, followed by the Mattifi8 ($440 HKD), which is a light serum that helps to combat blemishes and large pores. And finally, the Bluelimin8 ($378 HKD), a unique product, that is designed to protect and repair damage caused by blue light emitted from phones, iPads and so on. Products can be bought online and shipping to Hong Kong is free.
Get the products here.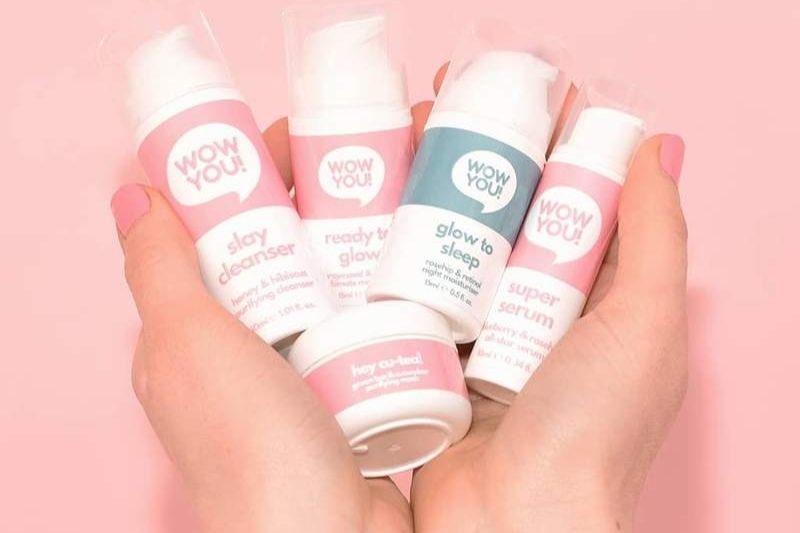 UK-based founders Ella and Leo wanted to create a product that was naturally powered with wholesome, and effective ingredients at affordable prices.  The WOW YOU! Ready-Set Glow Kit (£27.00) is a five-piece set that does the hard work for you! It comes with an easy-to-follow booklet, and the set includes a cleanser, a serum, day and night moisturisers and a mask which helps to balance excess oil levels, hydrate and combat blemishes. Younger tweens may not need to use the full set but It's a good starter kit. All the bottles sizes are not too big, meaning you can try before investing in larger bottles. All products are cruelty-free, and packed with natural ingredients including honey, green tea and blueberry. All WOW YOU! products can be bought online with international shipping rates calculated at check out.
Get the products here.
Created by Stranger Things actress Millie Bobby Brown, (a teen herself!) and named after her great-grandmother, the products in the range are easy to use, gentle and suitable for all skin types. Plus, they're packed with vitamins, antioxidants, botanicals and free from parabens, sulfates and animal testing. Products include, scrubs, masks, face mists, toners and makeup stables like lipsticks, lip gloss, mascara and nail polish. The double masking gift set (£25.00) makes a great gift and contains a shimmery rose-gold calming peel-off mask, which contains witch hazel, chamomile extract and water lily extract to calm stressed-out skin, as well as a pore mask and under eye gel pads. Available from a range of outlets that ship to Hong Kong, including ASOS, Look Fantastic and Beauty Bay.
Get the products here.
UK brand Q+A are on a mission to simplify skincare. Produced in Norfolk by Ellipsis Brands, a family run business. All products are cruelty-free, and most are vegan (except for some moisturisers which contain beeswax), 98% natural, and nothing costs over £12 GBP ($127 HKD)! Take their skin care quiz online to discover what products would best suit your skin type. They also do some great bundles which would make fab gifts! The peppermint daily cleanser is a great first product to try and suitable for all skin types, so it won't upset the natural oil balance of the skin. They ship internationally for £10 GBP.
Get the products here.

Created by international make-up artist Tania Rodney, (who has worked with the likes of Beyoncé and Gwen Stefani), Dandydill Way is an award-winning skincare range. Products not only look stylish and elegant but are also effective, safe for babies and children's sensitive skin with over 98% natural ingredients. The exceptional face care duo and skin care trio are great starter kits. Or choose a stand-alone item from cleansers, moisturisers to haircare. Overall, this is a great brand for skincare for teenagers. International shipping available.
Get the products here.
Founded by mum Charlotte Vøhtz to help her daughter combat multiple skin allergies and eczema. Green People was founded in 1997, after years of private product research and development. The products are suitable for all skin types, vegetarian, vegan, cruelty-free and certified organic, and contain no parabens. With options for a 3-step routine, cleansers, moisturisers and serums, the range is perfect to try as first skincare products for teen girls and boys.
Get the products here.
Popular since 1947, the original Cetaphil Cleansing Lotion was designed specifically for dermatological needs. Generations later, it is now called Cetaphil Gentle Skin Cleanser, and it is a hugely popular choice for anyone with sensitive skin. The range now contains multiple products for the whole family, including baby skincare and sun care products. The formula is gentle on the skin and non-irritating. It's also often prescribed by doctors to help combat skin irritation and eczema. The gentle skin cleanser is perfect for teenage skin, and a great starter for washing the face and body. Readily available in Hong Kong from Watsons and Mannings and many supermarkets.
Get the products here.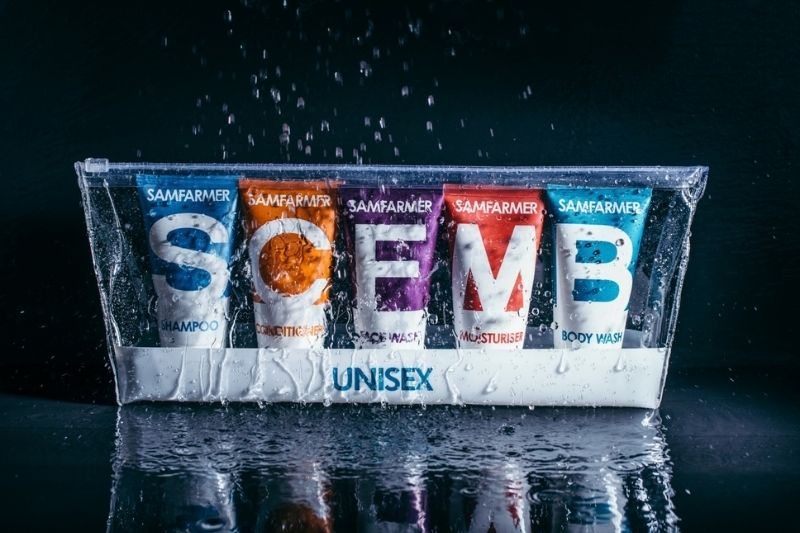 Determined to make skincare that was targeted at all sexes, stay-at-home dad Sam Farmer went back to school, studied cosmetic science, and formulated a unisex range, specifically for adolescent skin and hair. Products are marketed at both sexes and they have a great range of first try products, perfect for skincare for teenagers. Available online and subject to international delivery fees.
Get the products here.
My Clarins is a skincare range for teens and young adults aged 18 to 29. Made from fruit and plant extracts, with 88% natural ingredients, you can choose from cleansing gels, moisturising creams, masks, pore erasers and targeted blemish treatments. A great one-stop shop for young skin.
Get the products here.
Best for Acne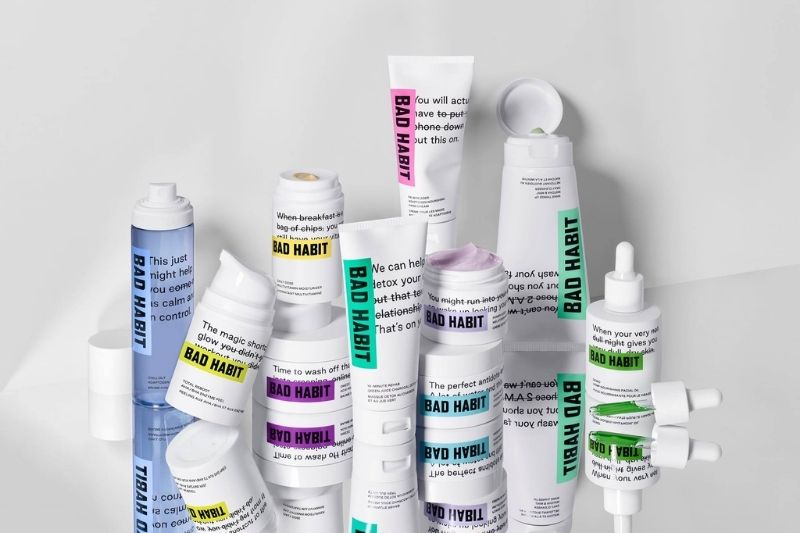 A skincare line from influencer Emma Chamberlain, Bad Habit is "purposefully designed to reset stressed-out skin."  The 10-piece collection is targeted at Gen Z and millennials dealing with acne. The line features two cleansers, two moisturisers and quick-fix treatments that include a face oil, hyaluronic acid face mask, charcoal mask, face mist, AHA/enzyme peel and hand cream. Products are under £30 GBP and infused with essential oils and very bright in colour, (which makes them very Instagram-friendly!). All products are vegan and cruelty-free, and free from parabens and mineral oil. You can find Bad Habit products on ASOS.
Get the products here.
Bioderma offers several products for all skin types. The Sébium range is tailored to oily and acne-prone skin, with products ranging from face cleansers, foaming gels, micellar water, soap bars, anti-blemish creams, moisturisers, and more, so you can pick and choose what's best for your skin and routine. We especially like the micellar water and the lotion. They have several locations across Hong Kong and products are also available to buy at Mannings and Watsons.
Get the products here.
Targeted at acne prone skin Proactiv is dermatologically tested skincare, with three acne treatment systems. The products are specially formulated to work together to treat and prevent breakouts for most skin types. Proactiv Solution is best for oily & combination skin with acne. Proactiv+ offers gentle acne-fighting formulas for sensitive skin and ProactivMD uses a more powerful retinoid to treat stubborn breakouts.
Get the products here.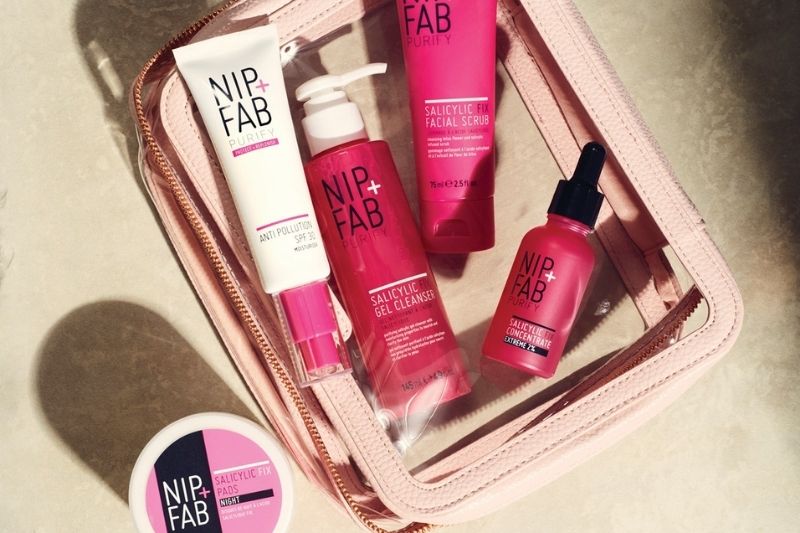 Nip+Fab's teen skin fix range is very popular with teens with stressed out skin. There is new Nip + Fab salicylic acid range goes an extra step, it's anti-inflammatory, unclogs pores, and is exfoliating, whilst still being soothing to the skin. Salicylic acid is a key ingredient when tackling acne prone skin. They also have a fab range of regime kits to try.
Get the products here.
La Roche-Posay Effaclar acne treatment 3-Step system comes with medicated gel cleanser, a toner, and acne spot treatment. It good for sensitive and allergy prone skin. reactions skin. Their foaming gel, and body washes are also highly recommended for acne prone skin, containing salicylic acid and zinc.
Get the products here.
We all suffer from breakouts when periods come, and for teenagers going through so many changes it can be even worse. Period Faace has daily and weekly treatments to help kick potential breakouts. Products help to improve breakouts, calm inflammation, and minimise pores. The UK-made, vegan brand also gives some of its profits to period poverty and menopause charities. International shipping available, and free for orders over £30 GBP.
Get the products here.
Dermalogica is an incredibly popular brand used on teen skin, and for good reason. They have a range of products with acne-fighting ingredients like salicylic acid and benzoyl peroxide, but all of their products are gentle and won't harm your skin barrier.
Get the products here.
Spot Emergency? Try The Pimple Patch Patrol by Patchology

A gentle but effective trio of acne patches and pore strips. With anti-inflammatory and bacteria-banishing ingredients like salicylic acid, tea tree oil and witch hazel. Promising to heal spots and unclog pores in a matter of hours!
The box includes:
3 Blackhead-Eliminating Nose Pore Strips
24 Pimple-Shrinking Salicylic Acid Dots
24 Whitehead-Absorbing Hydrocolloid Dots
2 Storage sachets to keep your dots fresh
Get the products here.
Best Facials for Teenagers in Hong Kong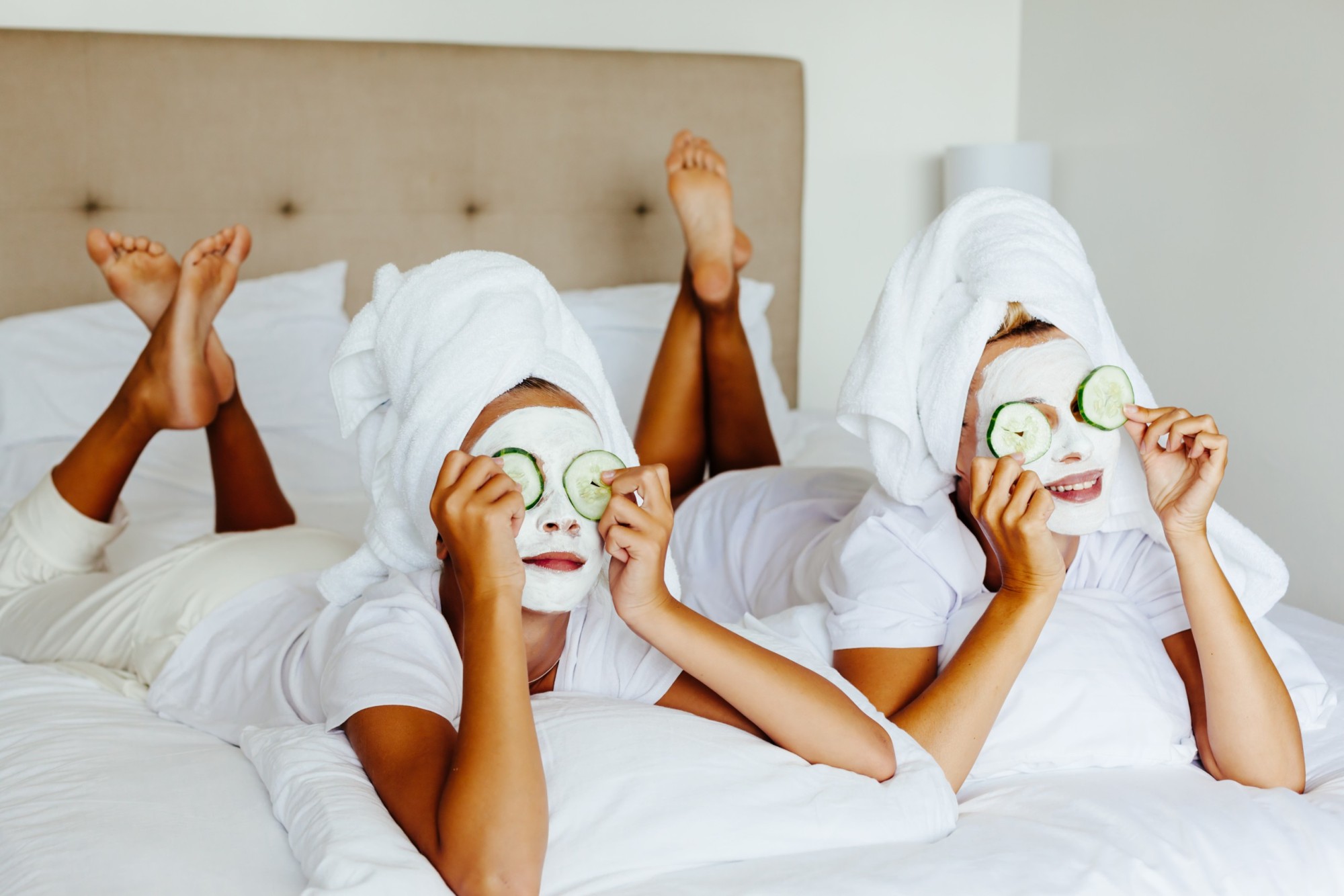 Glow Spa – The Skeynador Teenagers Facial offers gentle cleansing and exfoliation, $780 for 45 minutes. Address: 8th Floor Silver Fortune Plaza, 1 Wellington Street, Central, Hong Kong. WhatsApp: +852 9680 2107.
The Skin Gym – Facial for teenagers under 18 years for $880. Address: The Centrium, 21st Floor, Room 6, 60 Wyndham Street, Hong Kong. WhatsApp: +852 6271 8005.
Perfect Skin Surgery Centre – Offers professional guidance for children and teenage skin. Including acne facials. Address: 17/F, 36 Queen's Road Central, Hong Kong.
Main photo courtesy of Shutterstock; photo 1 courtesy of Shutterstock, photo 2 courtesy of WULT; photo 3 courtesy of WOW You; photo 4 courtesy of Dandydill Way; photo 5 courtesy of Sam Farmer; photo 6 courtesy of Bad Habit Beauty; photo 7 courtesy of Nip+Fab; photo 8 courtesy of Patchology; photo 9 courtesy of Shutterstock.
Related Articles: