Reading Time: 3 minutesIt's back to school time and that means…new supplies for the new school year! Here's our pick of the best stationery stores in Hong Kong.
Cool Point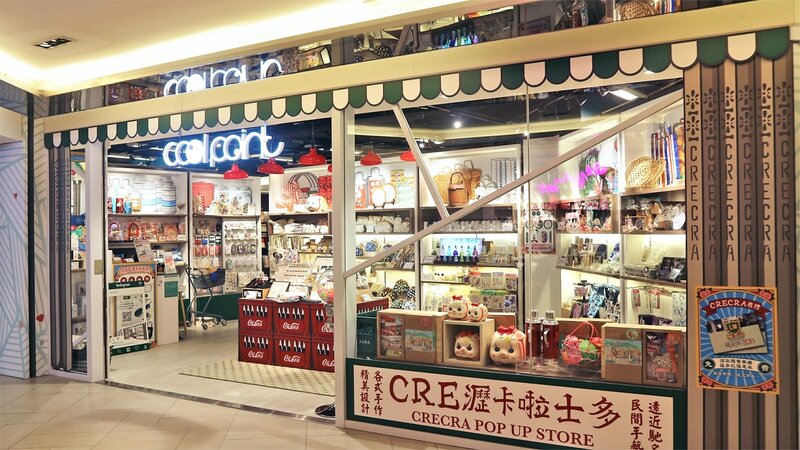 Cool Point is stocked with Korean-style stationery including notebooks, stickers and even travel accessories. The shop itself is decorated like a greeting card, featuring cute prints and adorable decor.
Cool Point, B108, B1, Mira Place One, 132 Nathan Rd, Tsim Sha Tsui, Hong Kong. Tel: 2904 1988
Zara Home
If classical style and beautiful basics are what you're after, Zara Home is your best bet. From sturdy metal pens to stylish desk lamps, organiser drawers, spiral bound notebooks and more, you will find exactly what you need to stock your working and schooling from home station.
Zara Home is available in Zara stores in Festival Walk and Crawford House or online at the Zara home new collection website
AEON
You are sure to find what you need (and more) at AEON, the master of one-stop shops! They have a great selection of school supplies in Hong Kong, including stationery, bags and containers. Even better, you'll find all the supplies you could dream of at extremely reasonable prices!
AEON, various locations throughout Hong Kong, 2565 3600, cs@aeonstores.com.hk, www.aeonstores.com.hk 
Kikki K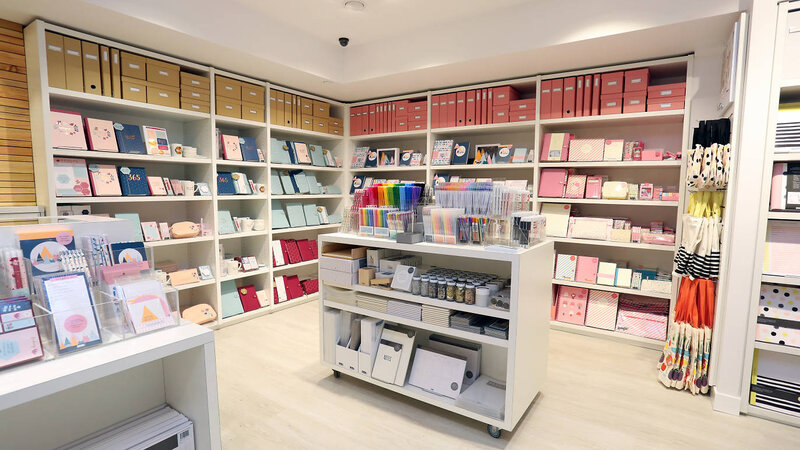 Kikki K is your one-stop shop for gorgeous journals, notebooks, diaries and planners plus all the pretty pens to match. This store is unique in that it doesn't arrange products in the usual way based on function but rather matches them according to aesthetics and Swedish sensibilities.
Kikki K, various locations throughout Hong Kong. Tel: 2812 1900. www.kikki-k.com/au
Bookazine
Bookazine stocks a wide variety of books, including school activity books, as well as fun, unique stationery that's sure to make a statement at school! Check out their awesome collection Hong Kong-themed products, including pencil bags and stationery.
Bookazine, various locations throughout Hong Kong, www.bookazine.com.hk 
Eslite Bookstore
Eslite Bookstore offers a massive selection of Chinese and English books, but they also have a dedicated area just for stationery, where you can find elegant notebooks and stationery. They also have great seasonal deals and discounts, so keep a look out!
Eslite, multiple locations across Hong Kong, https://www.eslitecorp.com or https://www.eslite.com/
Gift Idea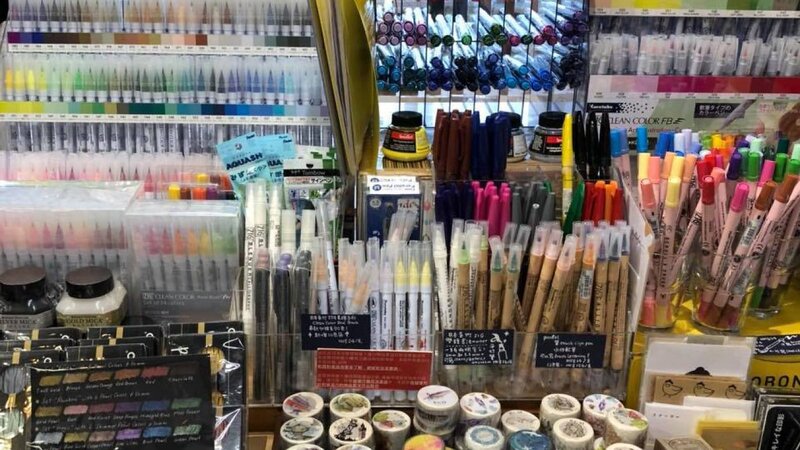 Gift Idea has every conceivable stationery item from technical drawing pens to decorative paper and pretty memo pads. It's great shop if you're on the hunt for unique stationery items as they stocks a wide range of imported goods, notably several Japanese and European brands. Whether you want pens, washi tape or calligraphy tools, Gift Idea is your place. Be prepared to rummage!
Hok Lam Stationery & Gift Company
This no-frills store has all your basic supplies covered. It looks unassuming from the outside, but this shop stocks a large range of stationery items and gifts!
Hok Lam Stationery & Gift Company, Tai Hang Tung Estate Tung Lung House, 88號 Tai Hang Tung Rd. Tel: 2777 7320
Artland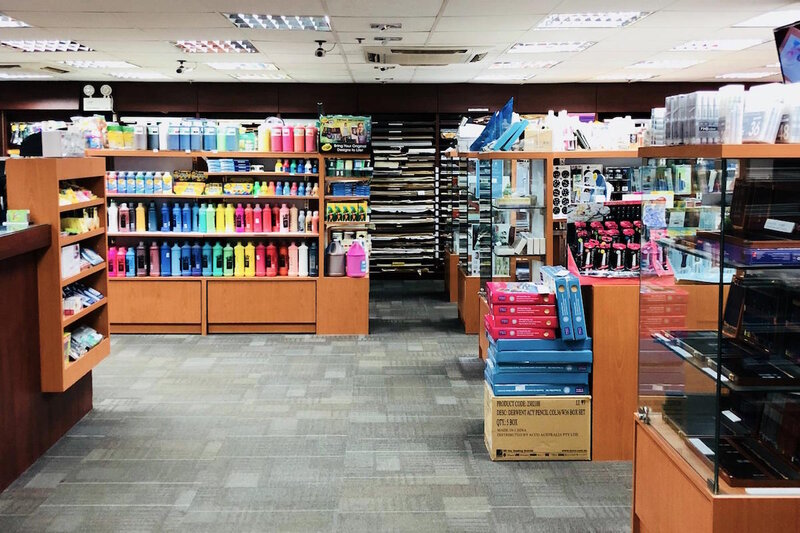 Artland is an amazing shop for the budding artist, stocking a wide variety of arts and crafts tools. From coloured pencils to easels, Artland has all the art supplies you could dream up.They also have an art gallery which hosts new exhibitions every fortnight.
Artland, 3/F Lockhart Centre, 301-307 Lockhart Road, Wan Chai, Hong Kong. Tel: 2511 4845, www.artland.com.hk
You may also like: Where to Buy the Best Art Supplies in Hong Kong
SOGO
SOGO is Hong Kong's largest Japanese-style department store, stocking all the school supplies you need including rucksacks, lunch boxes and matching drink bottles. Head to the 7th floor to find kids' clothing, stationery and accessories.
Sogo, 555 Hennessy Road, Causeway Bay, Hong Kong. Tel: 2833 8338, www.sogo.com.hk 
Log-on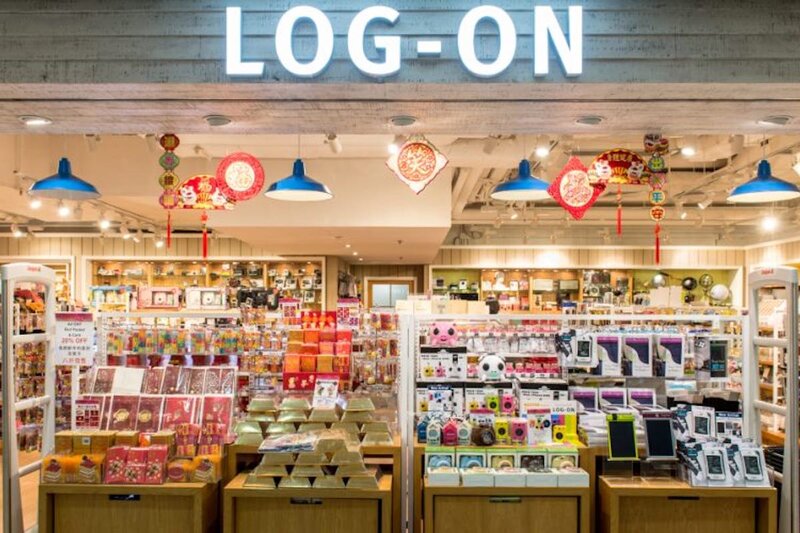 Distinctive for its funky fashionable decor, Log-on is packed with stationery, toys and lifestyle products. You won't be disappointed in the trendy school supplies and it's likely you'll come out with items you didn't even know you needed. Your kids will be excited to do their homework with all the new stationery.
Log-on, multiple locations including Basement 1, Times Square, 1 Matheson Street, Causeway Bay. Tel: 2736 3866. www.logon.com.hk/ 
Muji
 If you're after efficiency and sleek Japanese school supplies, it's Muji for the win. They stock a variety of nice quality stationery, desk organisers, accessories and super practical items to help keep your productivity in check.
Muji, multiple locations across Hong Kong, https://www.muji.com/hk-en/
This list of stationery stores in Hong Kong has everything your child could need to make their school year a success!
Typo at Cotton On
Typo is known best for fun notebooks, quirky pencil cases and office worthy accessories. Check for the frequent sales to grab a good deal. Stock up on planners, sticky notes and notebooks for the whole family. While you're at it, get a groovy tote bag for yourself as well (they're that cool)!
Typo is available online at www.cottonon.com/HK/
Featured image courtesy of Shutterstock; picture 1 courtesy of Cool Point; picture 2 courtesy of Kikki K; picture 3 courtesy of Gift Idea; picture 4 courtesy of Artland; picture 5 courtesy of Log-on.
Related articles: