Reading Time: 11 minutesWhatever occasion you're celebrating, you want to make it special and – in these busy times – easy to organise! With Hong Kong homes being on the small side (to say the least), the trend is to host parties at an external venue. Many places offer activities, catering and some little extras, read on to see what piques your interest in our ultimate birthday party guide. We've also compiled a list of entertainers and suppliers to help the party go down a treat.
Best Kids Party Ideas and Venues
Make Your children Party Unique With These Fun and Creative Ideas!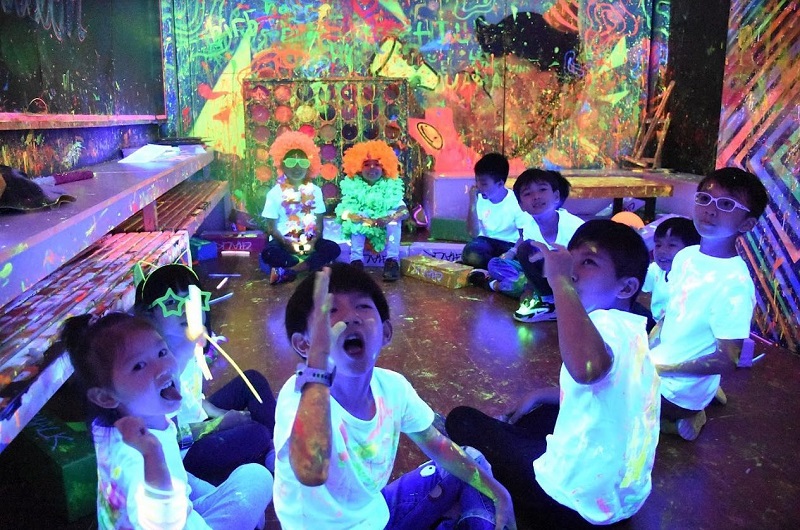 Sketch Studios
Let your little artist go wild with an art party in the dark at Hong Kong's blacklight art studio, Sketch Studios. They hold blacklight/UV art sessions for kids that contain a mixture of painting, music, drawing, using chalk on walls, creative accessorising with neon items like masks, headbands, bracelets, sunglasses, face paint and wigs. They also welcome parents and will open their rooftop for the oldies to hang out while the kids go crazy inside. You can even bring your own wine! Cost: Parties here start from HK$250 per person for a standard package and $300 for a deluxe package.
Find more information on their website
Contact: SketchParties@gmail.com, 5117 5092
Ryze Above
Trampoline Party Venue
If you've got a little daredevil, Ryze might just be the venue for you. Basic parties include time on the trampolines, a dedicated party space, a host and a special gift for the birthday boy or girl. You can even bring your own food. Cost: Party experiences start from HK$2,700 for a party of 10.
Find more information on their website
Address: 3/F, Kodak House 1, 321 Java Road, Quarry Bay, Hong Kong, 2337 8191, ryzeparties@ryze.info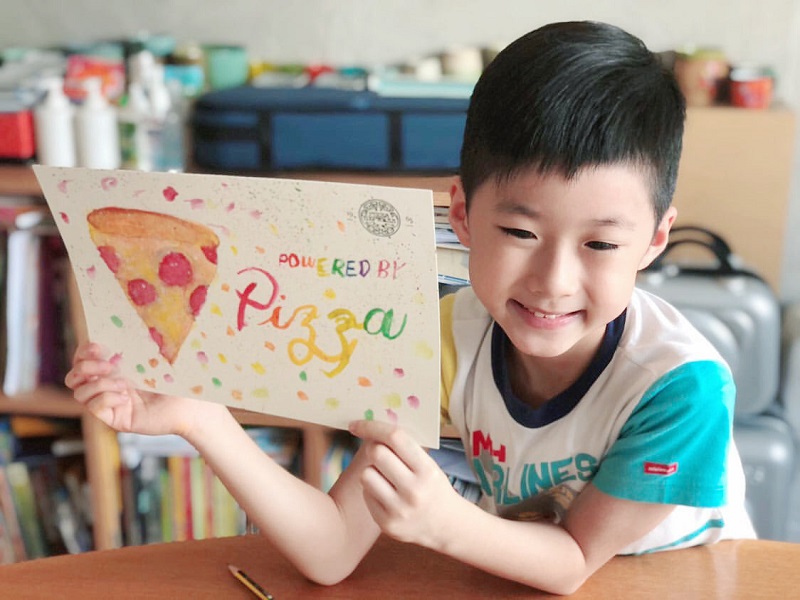 Pizza Express
Everyone loves pizza so why not host a party where kids can make their own? At a Pizza Express celebration, guests can customise their own pizza while sporting a chef's hat and apron. Cost: $198 per child (plus service) for two hours, complete with cake and invitations, and various locations to choose from across the island.
Find more information on their website
Laser Woods
Laser Gun Venue
Laser tag is an ideal activity for when it's raining or when it's simply too hot to do anything outside. It's ideal for teens' parties, as it requires team work, stamina and a good eye! Laser Woods is only available for group events and bookings.
Find more information on their website
Address: Room 01, 8/F, Front Block, Wah Fat Industrial Building, Kwai Chung, 10-14 Industrial Street, Kwai Chung, WhatsApp: 9341 5660, info@laserwoods.com.hk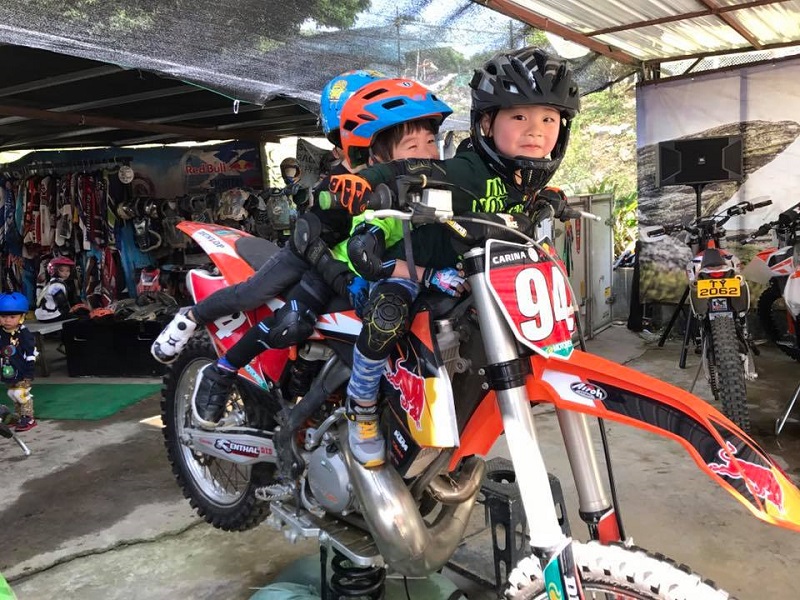 MXClub
Bikes Venue
If you speed is more your child's jam (and we don't mean taking a ride in a Hong Kong Taxi!) then this Hong Kong party venue is the one for you! Get your thrills from navigating your own Quad bike, or Motocross bike at MXCLUB. Guaranteed to get the heart racing and leave you feeling pumped!
Find more information on their website
Address: Sheung Shui Fan Kam Road. Tel: 2668 0948 or Email info@mxclub.com.hk
Frites
Cooking venue
Children can get their hands messy, but lick-able, while crafting cookies at family favourite Frites. Frites' kid's parties are available weekend afternoons with meals and drinks (perhaps a sneaky glass of wine for the parents?), plus optional entertainment add-ons. Frites restaurants also have dedicated play areas across their multiple locations.
Find more information on their website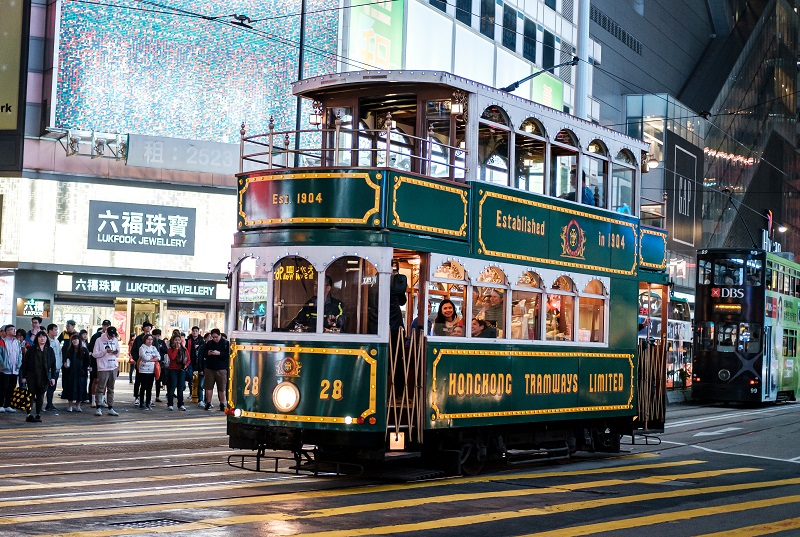 Tram Party – Ding Ding!
It's all aboard a traditional Hong Kong Ding Ding with a tram tour. See the city's sights from atop a vintage tram on a trundle along the tracks. Their catering service, with a variety of choices, will add to the celebrations. Otherwise, take your own picnic for the ride. Cost: Prices start from $2,000 per hour (minimum two hours hire).
Find more information on their website
Art Creation Venue
For a great introduction to art classes in Hong Kong, join an art jamming session at Oscary Art in PMQ. In house artists are available to help with ideas, and each session is approx 4 hours. Cost: Private venue hire form $3600
Find more information on their website
Address: PMQ, S511, Blk. A, 35, Aberdeen Road, Central, Hong Kong, oscaryart@gmail.com, 9588 1514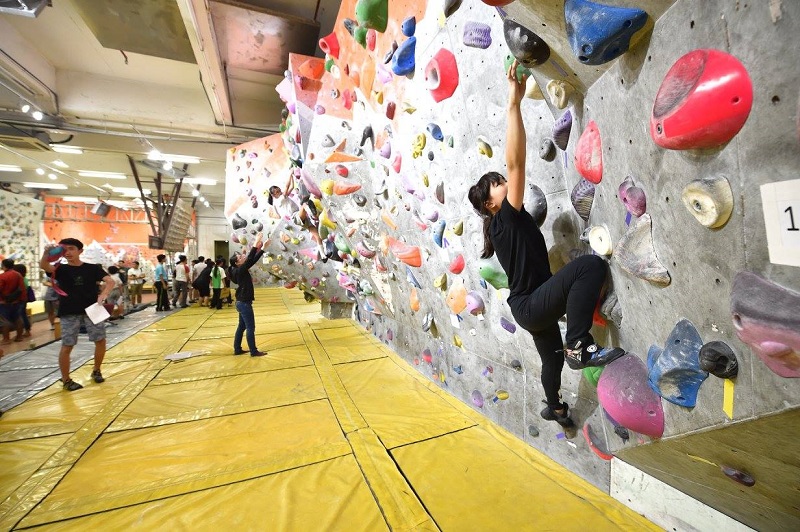 Go Nature
For the athletic and brave teen, why not go rock climbing? It's a fun (and healthy) way to spend an afternoon and your kid's friends will love it! GoNature is popular for kids' parties, and for good reason- boasting over 300 climbing routes in its 6,000 square foot gym, you're guaranteed a day of fun!
Find more information on their website
Lost Escape Rooms
Escape rooms are a unique party idea where guests use their intellectual and physical skills and have to work under pressure to solve puzzles based on pre-set scenarios. They're really fun for teens- even if they can't escape! There are various escape room party venues scattered around Hong Kong; we like LOST, which has venues in Central, Causeway Bay and Mong Kok.
Find more information at their website
Address: Unit C2, G/F, Wing Hing Industrial Building, 14 Hing Yip St., Kwun Tong, Kowloon, Hong Kong, 3563 7156, info@gonaturehk.com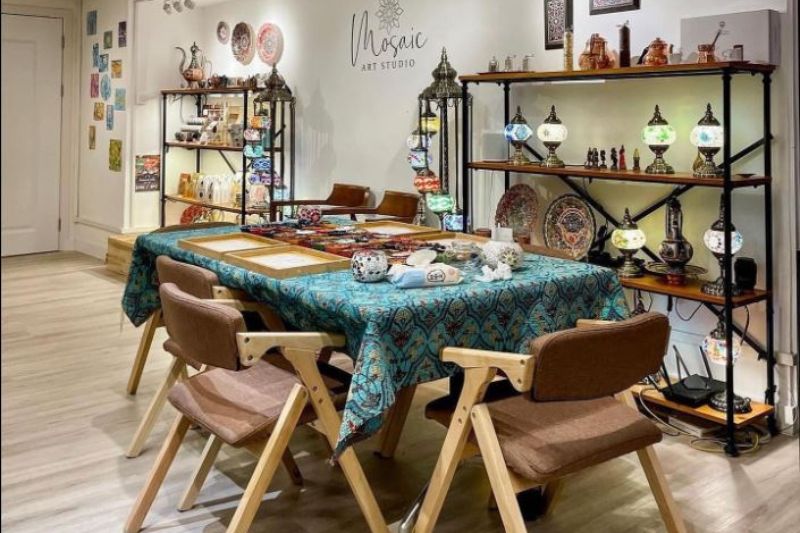 For the creative artist in your house, make a beautiful mosaic lamp with the help of a Turkish teacher at Mosaic Art Studio. Party packages are suitable for all ages and kids have a keepsake to take home!
Find more information on their website
Address: World Interests Building, Room 705, 7/F, No 8. Tsun Yip Ln, Kwun Tong, 9151 6968 
Drummer Ark – Rock Star Party
Budding musicians will be delighted to party at the Drummers Ark. This is your child's chance to be inside a real-life music studio and taste the life of a rock star. It's a great option for big kids, too. The spacious 1000 square foot space comes with a stack of party gear including a stage, great audio system, Playstation 4, massive projector, musical instruments, games and more.
Find more information here
Address: Room 4B, 4/F, Lee Ka Building, No.8 Ng Fong Street, Sun Po Kong, Kowloon, San Po Kong, 2325 3528, drummersark@gmail.com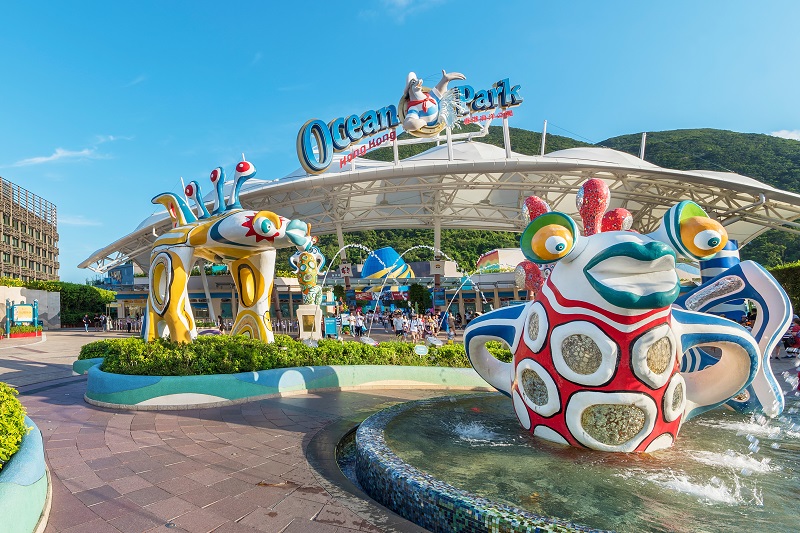 Ocean Park
Ocean Park offers special VIP Premium Tours as well as up-close animal encounters (including penguins, dolphins and pandas). Combine excitement with education, along with rocking those rides. Eat at Neptune's Restaurant and be enthralled by the marine life before your very eyes.
Learn more at their website
Contact: 3923 2323
Harbour Secrets – Murder Mystery
This one is for the budding actors and actresses! Harbour Secrets offer unique murder mystery parties where you can dress up, get into character and figure out whodunnit! Parties cater to private and corporate events, from 8 – 22+ and more!
Find more information on their website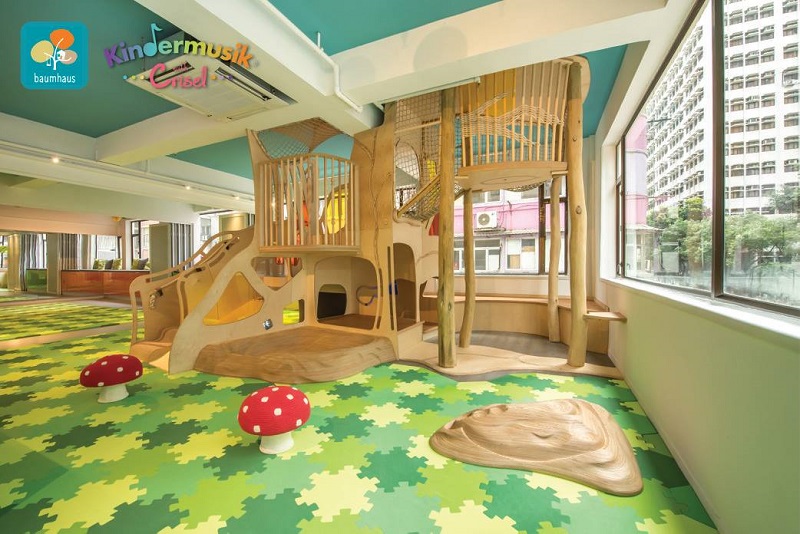 Baumhaus
Musical Playroom
Hosting a musical party at Baumhaus will certainly hit the right note! Celebrations at this creative venue include private studio hire, playroom access and a special Kindermusik or Drama class for the group. Open daily and conveniently based in Admiralty.
Learn more at their website
Address: 1/F Kar Yau Building, 36-44 Queen's Road East, Wan Chai, Hong Kong Island, Hong Kong, 2321 5898
RedMr – Karaoke
Enjoy a singing at one of Hong Kong's many karaoke venues. We like Red Mr, where party packages for 20 kids on a weekend start from $2,000.
Find more information on their website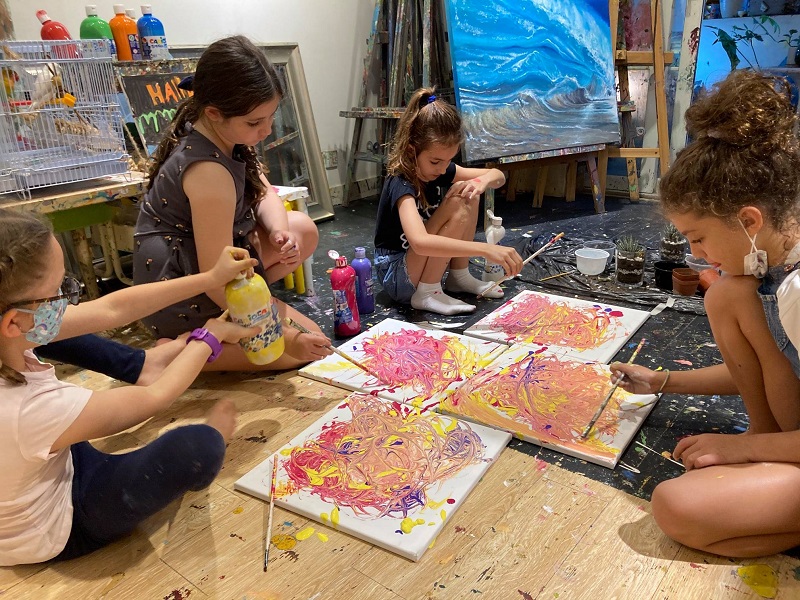 Messy Jam
There's nothing quite like being able to get messy and creative with no restrictions in sight! Let your inner Picasso out at a messy jam party! Don't forget to spend time with the in house tortoises.
Email info@messy-jam.com for more info and costs or call Maggie on 9366 9836 Maggie
Slime It
Slime lovers will be in heaven at Slime It. With a vast array of colours, scents, textures and charms to perosnalise your own slime. A sensory extravaganza!
Whatsapp: 9193 1606, or email slimeithk@gmail.com for more information on party bookings. With multiple locations to choose from: Shop 117, L1 @ Stanley Plaza / Shop B242, Level B2 @ K11 Musea / Shop 1053, L1 @ D-Park
You may also like our guide to Simple party games
Party Entertainers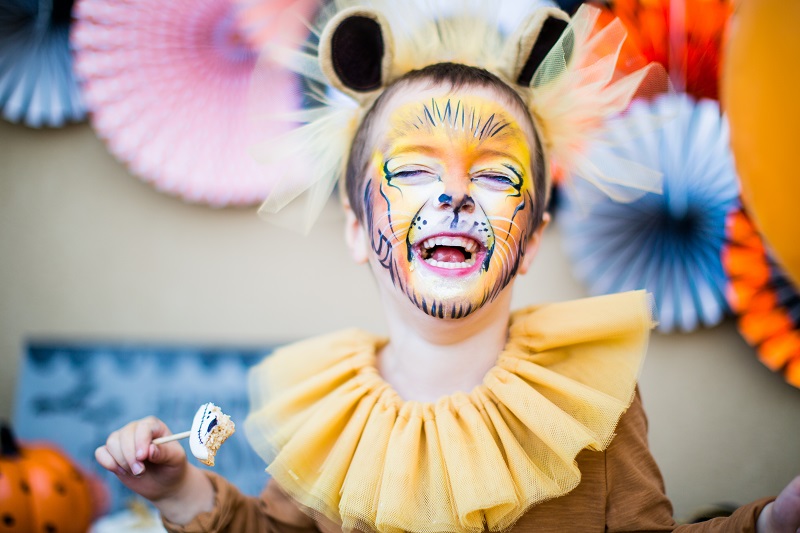 Kids Party HK
Kids Party HK
is a one-stop-shop for live kids entertainment in Hong Kong. They have a range of professional performers ranging from magicians, clowns, balloon twisters, face painters, circus acts to name a few!
Whatsapp
9612 0502
for more information.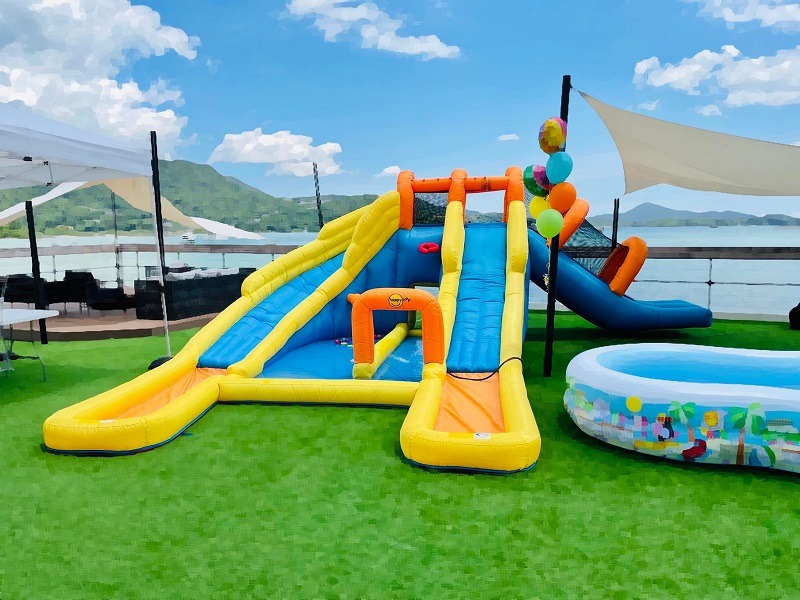 Bounce Party
Bring a new dimension to your event by hiring a bouncy castle from Bouncy Kids. There's a whole host of quality shapes and sizes to choose from, including castles and jungles, as well as water slides. The company also offers entertainment, from clowns and magic to bubble shows. Jump to www.bouncykids.hk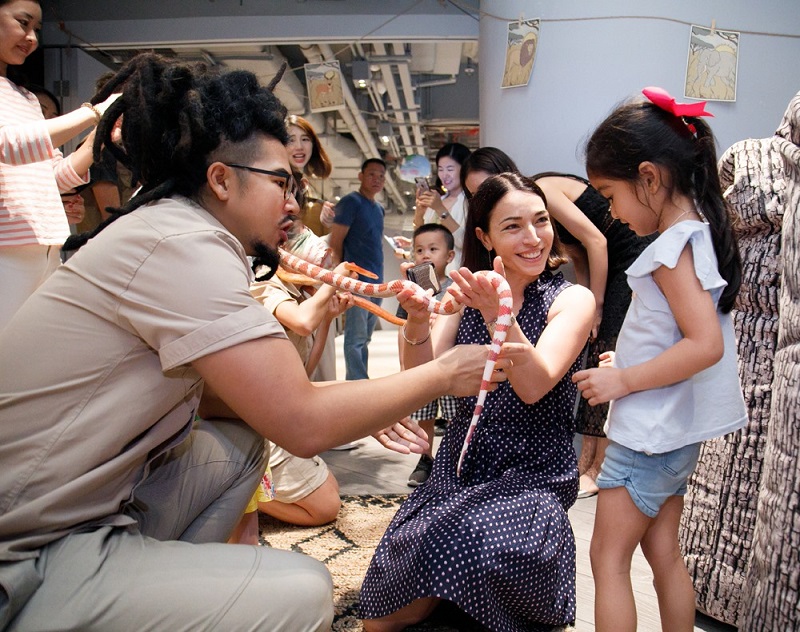 Animal Party
Perfect for all animal lovers, Jurassic Garage has a whopping 1830 animals in its repertoire. From creepy crawlers, cute fluffy animals, to large animals from all over the world. They have a range of packages available to suit all budgets and can also help to arrange face painting and event photography.
Contact: snake@jurassicgarage.hk, Whatsapp 9042 8438
Experiment alongside eco glitter's crazy scientist to make your own eco glitter slime. These party workshops include, making the best slime using our unique craft eco glitter, a digital photo booth and a goodie bag with the slime and eco glitter pots.Eco Glitter Slime Prices start from $350 per person (travel extra). Plus you can add on a eco glitter makeup station to this workshop for an extra $150 per person.
Check out their packages online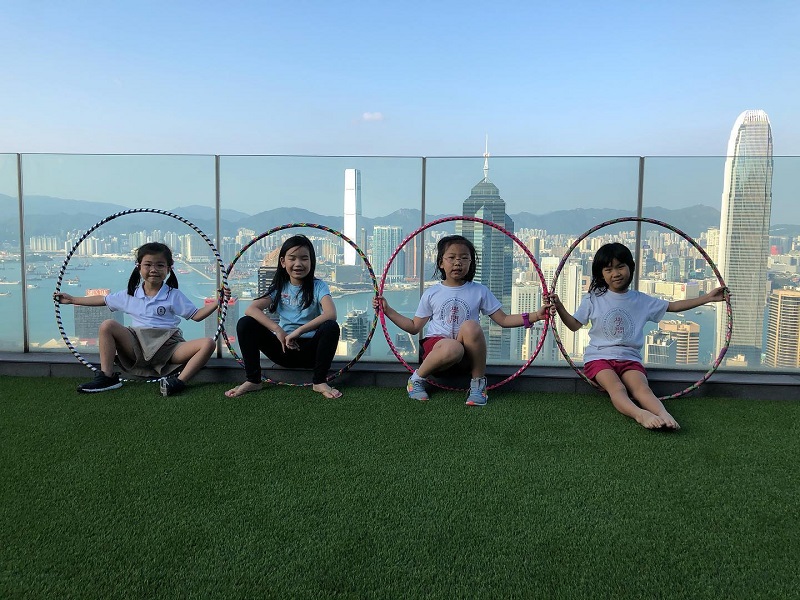 Dance Parties
Surprise your guests with a Hula Hoop Party with Turning circles. Learn some games and tricks and or make your own hula hoop for guests to take away. Prices start from $150 per person for approx. 1.5 hours.
Contact: 5324 7473, turningcircles.hk@gmail.com
Move for life parties are an action packed dance smash that kids of all ages can enjoy. Parents can take a break while our highly trained staff take the kids through a series of  dance based activities that will keep them moving and having a great time.
​Book your next party here!
Address: 13C Hollywood Centre, 77-91 Queens Road West, Sheung Wan, Hong Kong, Whatsapp: 5577 8047,  info@moveforlife.asia
Let Ballroom Bees know what your child's favourite songs, superhero, movie or character is and they will incorporate this into a dance party for everyone.
Fill in the online enquiry form or email info@ballroombees.com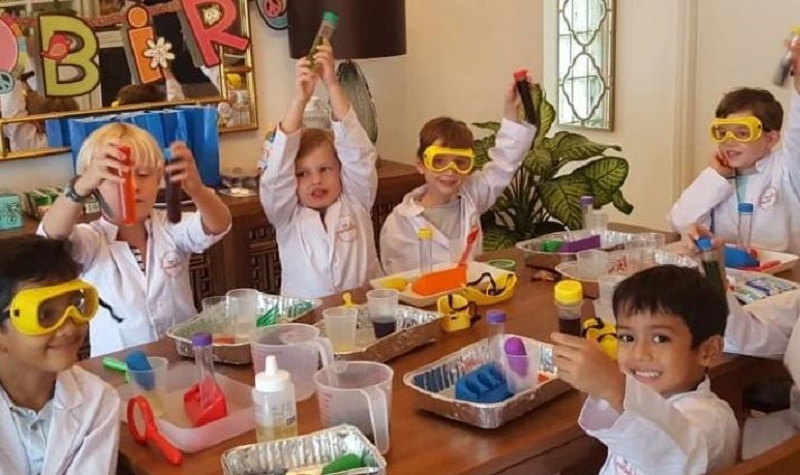 Science Party
Curiosity Kids offers engaging and interactive science theme birthday parties for 3-9 years old. Children get to perform all the experiments themselves and party packages include theme related make and take home items. Experiments can be customised and based on your themes.
Contact them on contact@curiositykidshk.com or call 4615 7174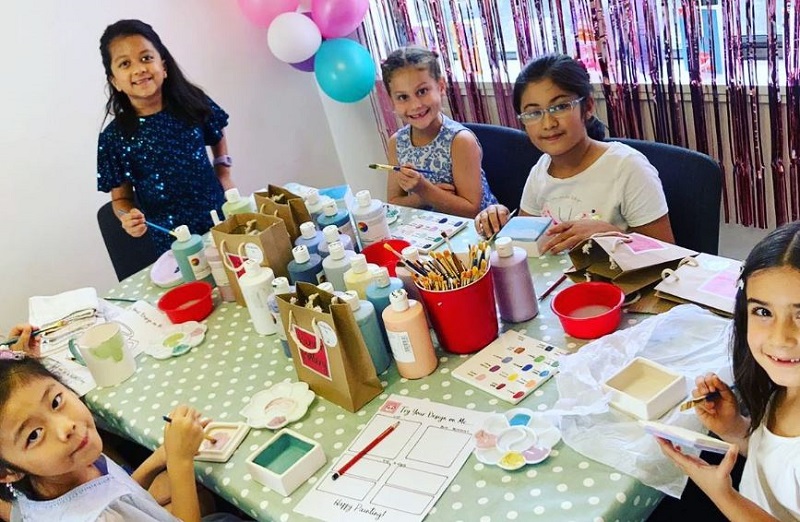 Pottery Party
Ideal for all ages, Panda Pottery takes the stress out of planning by bringing the party to you! You can chose your items in advance and they can also accommodate party themes. Kids can have a blast creating their special pieces, and ypur party bags are sorted!
Contact them on 9823 7970, info@pandapottery.com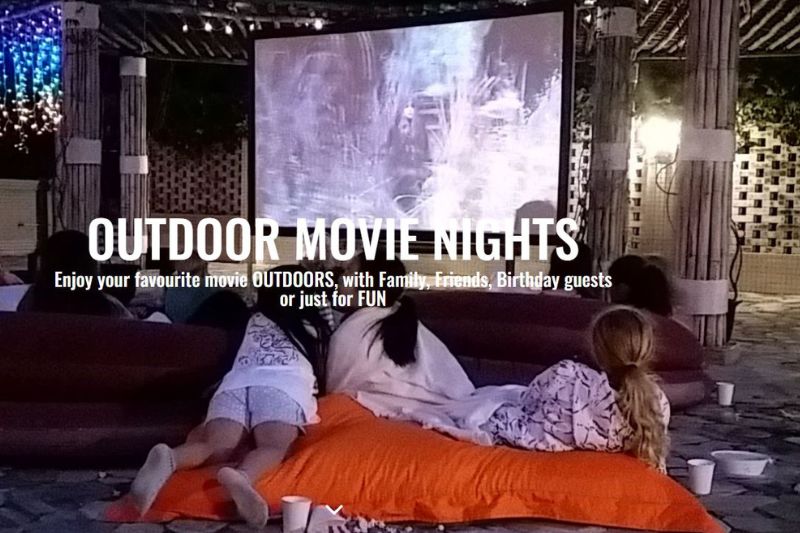 Movie Night
Plan your own outdoor movie night with Backyard Gang anbd thir Outdoor movie rental. They provide all the equipment rental with a full guide on how to set up/breakdown everything. They can also provide a member of the BYG team to oversee everything if you need!
Email admin@backyard-roots.com for more information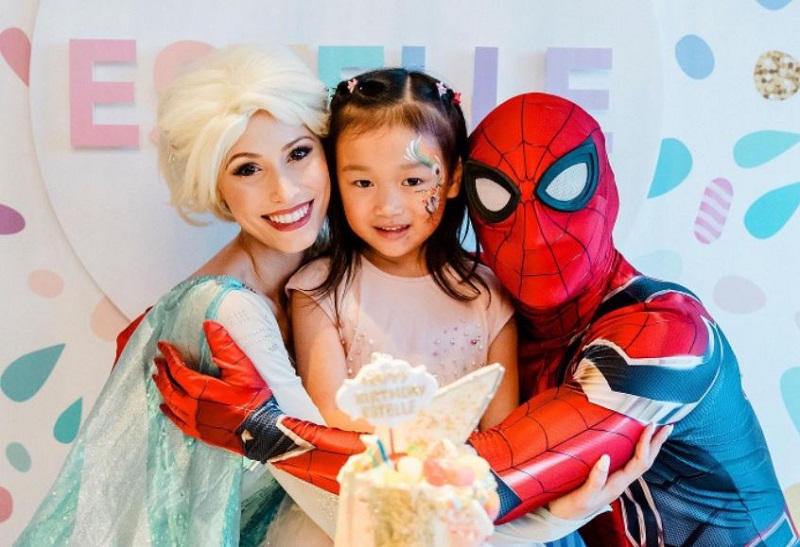 Invite Spiderman, Iron Man or Elsa to your Party with Purple Turtle. They offer a vast array of characters, themes and attractions to make your party a huge success! From singing princesses to dinosaurs and park rangers.
Contact them on 6779 2481, or Info@purpleturtleparties.com to discuss your party needs
Food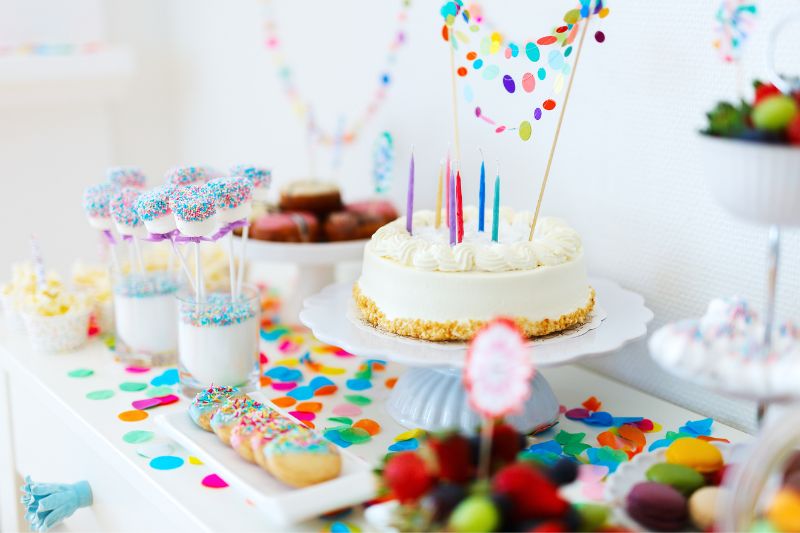 Shamrock
Shamrock has been catering all sorts of occasions since 1994. They offer a wide selection of reasonably priced, tasty treats for children's parties. All you have to do is fill in the online a la carte order form, tick whether you'd like it delivered and you're sorted.
Discover more online www.shamrock.com.hk
Kama Delivery Catering
A gourmet takeaway catering service offering a variety of themed menus such as salads, party snacks, main courses, desserts and so on. They cater for large and small birthday parties, wedding banquets, cocktail parties, corporate institutions, corporate activities, friends and family parties or children's birthday parties. Children's party set starts from $980 for 7-8 people. Visit their website for more information.
Hotlines for Urgent Order: 5188 0757 / 6599 9941. Or Email: info@kamadelivery.com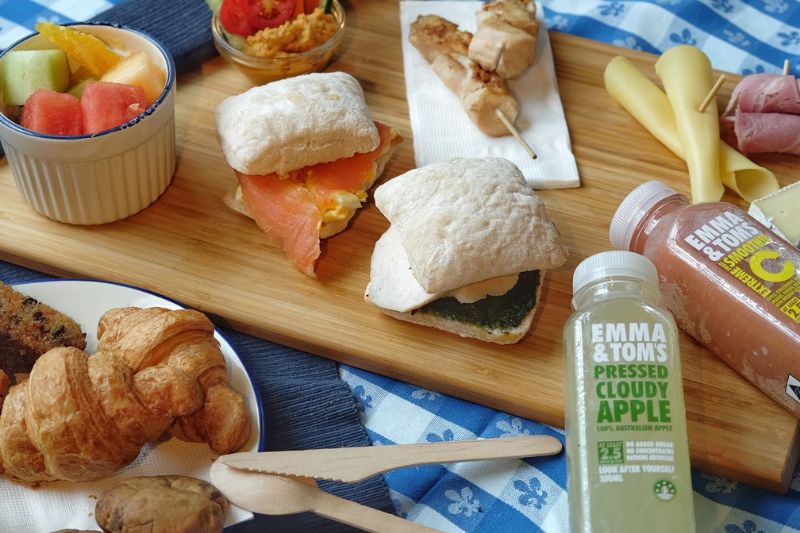 Knead
An excellent sandwich shop, Knead also offers healthy and delicious catering menus for parties. They have a wide range of party trays which would be ideal for kids parties, like sandwiches, brownies, fruit salad, mini pastires and more. Visit their website to check out the full menu.
Address: Knead, G/F, 28 Jervois Street, Sheung Wan, Hong Kong Island, Hong Kong, 2851 7778
Supreme Catering
Supreme catering offers a variety of catering menus for all your party needs. Their children's party menu starts from $108 pp (min order of 20), with a choice spring rolls, dim sum, sandwiches, cookies, jelly and soft drinks. Check out the Kids Party Menu and contact 2357 9222 to order.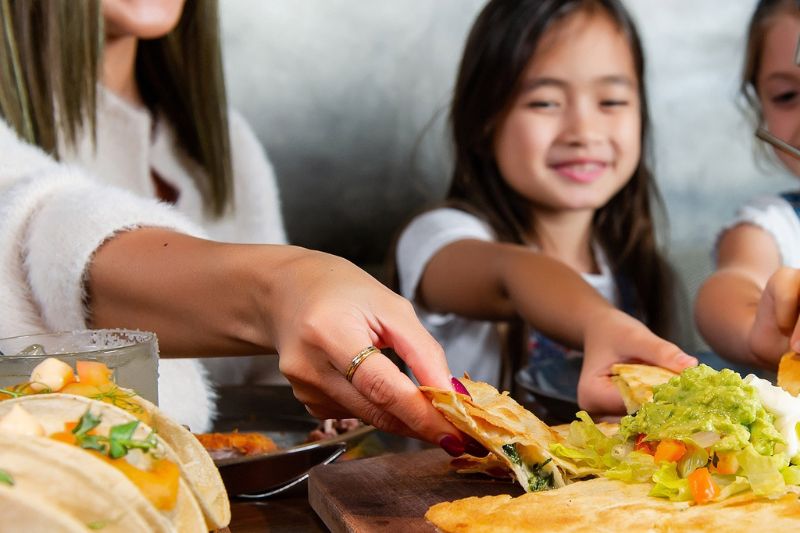 Cali-Mex
Great for a themed party, or simply because you love Mexican food! Cali-Mex can creates custom packages to suit any event. You can opt for a food drop-off or a live action taco, burrito, and guacamole bar. For more information email info@cali-mex.com or whatsapp 6050 9332
R&R Bagels
Perhaps one for older tweens and teens, R&R Bagels offer a variety of catering options for groups of 10+, with prices starting from $625 for a bundle of 10. View the online menu HERE and order online.
Cakes
A celebration would not be complete without a fitting cake! Here are some places you can try to make your event even more special.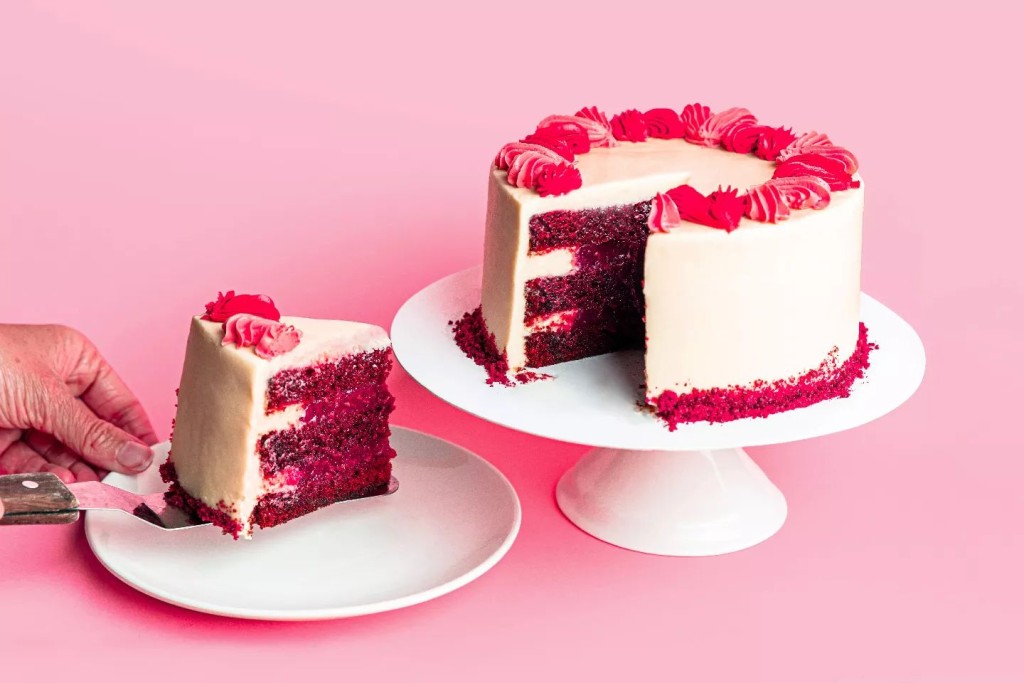 Butter
Butter Cake Shop Hong Kong is an online bakery dedicated to festivities, parties and good times! Part of the Black Sheep family of restaurants, you can now order Motorino's New York Cheesecake, La Vache's Lemon Meringue Tart and even Stazione Novella's Peanut butter puppy cake, amongst others. Offering free delivery on Hong Kong Island or pick up in Soho, all you need is 48hrs notice and ordering couldn't be easier at www.butterbutterbutter.com.hk
My Sweet Art HK
My Sweet Art HK has an impressive portfolio of unique cakes and sweet treats for all different occasions and themes. Visit the website to get some inspiration for your upcoming event! www.mysweetarthk.com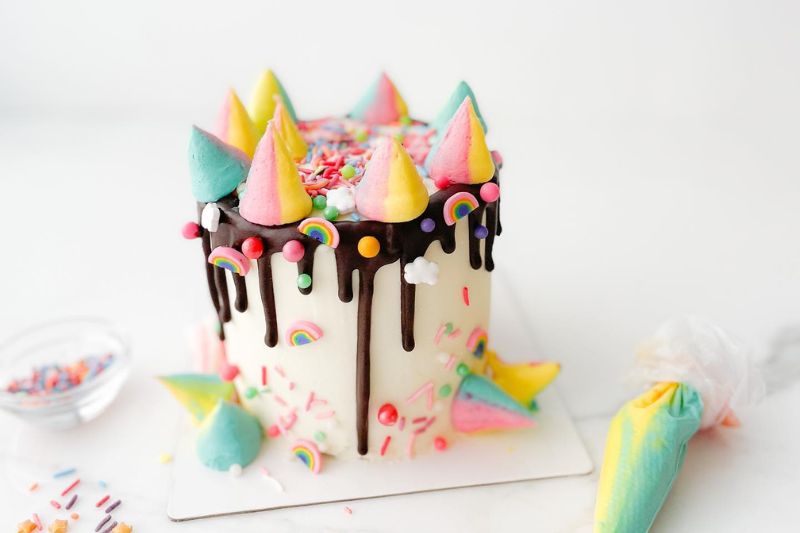 Complete Deelite
Complete Deelite has built a stellar reputation for spectacular edible creations over the years and their reputation absolutely precedes them! Their show-stopping cakes in any design will wow your party guests and guarantee that there will only be crumbs left! www.completedeelite.com
SugarMe
If you want a beautiful cake made with complete precision and care, SugarMe has got you covered. They really know how to turn heads with these wondrous creations in many different flavours and designs. Ever thought about having a Hermes handbag as your birthday cake? SugarMe can make that possible! Orders yours today at www.sugarmehk.com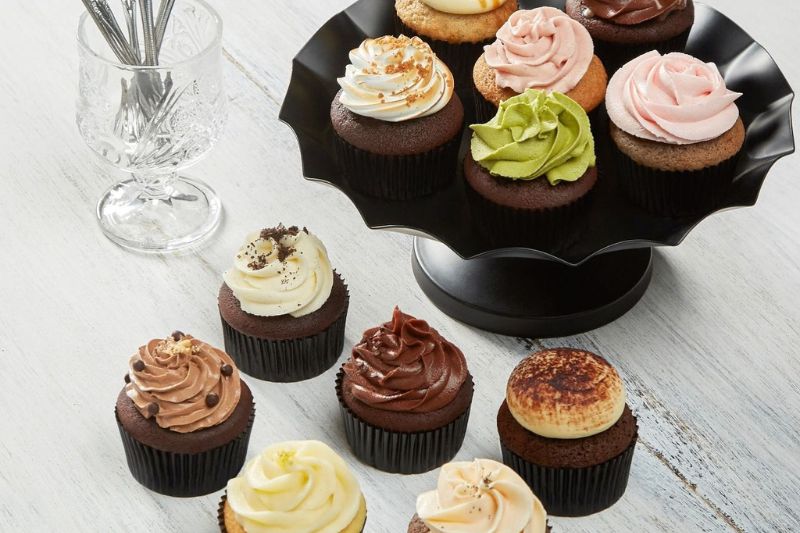 Mandarin Oriental Cake Shop
Known for their beautiful creations, the Mandarin Oriental Cake Shop has been catering to Hong Kong's sweet tooth for over 25 years. If you're looking for something truly extravagant then this is absolutely the place for you. With cakes, chocolates and patisseries, there is something for every event in the calendar. www.mandarinoriental.com
Awfully Chocolate
This one is for all the chocoholics out there. Awfully Chocolate will cater to all of your chocolate needs with their delicious treats. Once you have a taste, you won't be able to stop so don't weigh yourself for a few days after! Top tip: their signature dark chocolate cake with fudge is to die for. www.awfullychocolate.com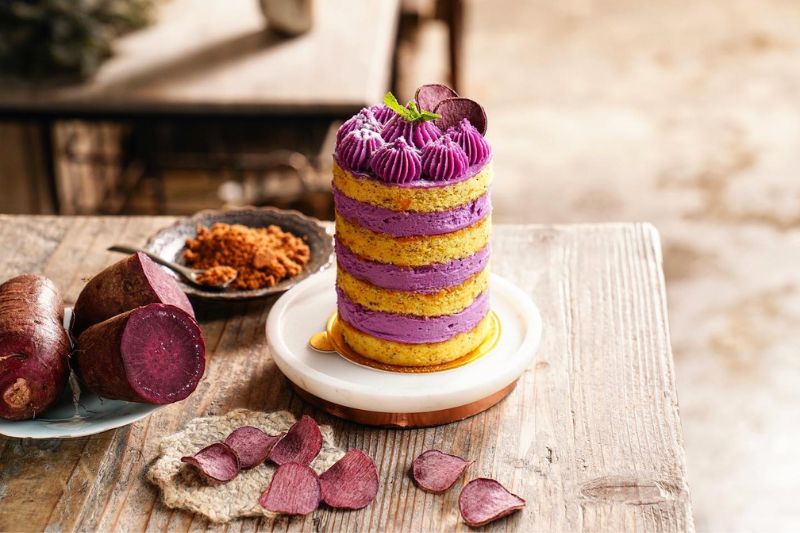 Indulge in one of Jouer's bestsellers Signature Layered Cakes for your birthday party needs. 1 day advane botice required on most cake orders. Choose from baby Size (2-3 pax), small size (4-6 pax) or Large (7-10 pax). Ypu can pick up in store, for delivery fees apply. Order online HERE
The Cakery is a Hong Kong based bakery that strives to use healthy ingredients, replace refined sugar, increase good fats and proteins in their desserts, so you can enjoy your favorite dessert guilt free. Choose from on of their signature cakes, or cupcakes or create your own with their bespoke service.
Contact: Landmark shop: 6683 3833 / Lee Garden Shop: 2816 1838, or email info@thecakeryhk.com
Party Décor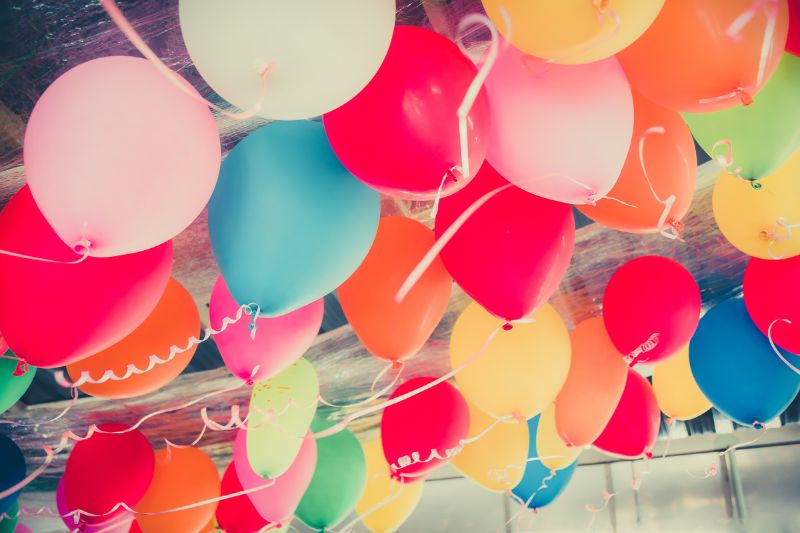 Venue rental, party workshops, decor orations and cakes, My Sweet Art HK can do it all for you! Contact: Flat 1B, 1/F, Long Kee Mansion, 54-56 Cameron Road, Tsim Sha Tsui, Kowloon, Hong Kong, Whatsapp, 9779 2979, info@mysweetarthk.com
Swoon Soirées
Online party boutique filled with creative inspiration and must-have accessories for hosting your next event. info@swoonxoxo.com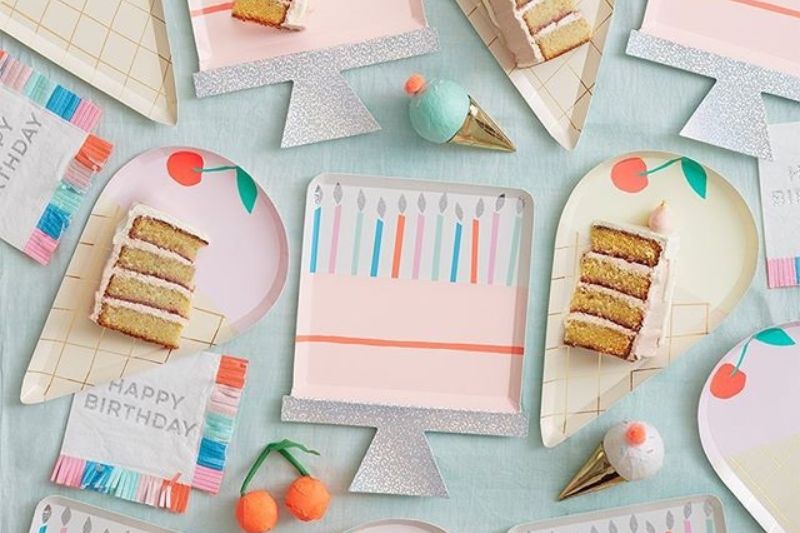 Partytime caters for parties for all age groups and has a wide rage of imported items including balloons, giant pinatas, party bags, favours and imported sweets. With an e-shop and five retail shops located in Central, Causeway Bay, Repulse Bay, Discovery Bay and Kowloon Tong, Partytime has one of the city's largest selection of party supplies. Contact: info@partytime.com.hk
Party Boutique
For convenient online shopping The Party Boutique is hard to beat and delivers direct to your door. Shop in comfort to make your special occasion extra special with party hats, balloons, banners, tableware and even piñatas. They have a vast range of styles and themes to suit any occasion. Make it special at www.partyboutique.com.hk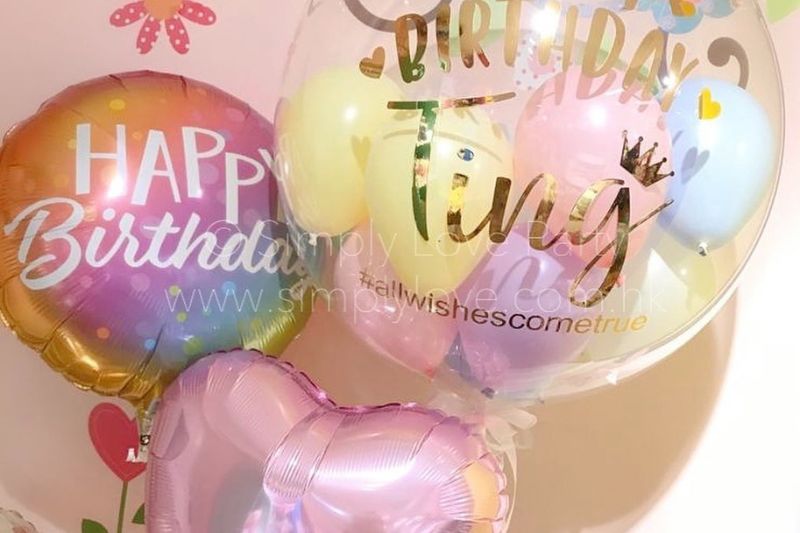 For something special try Simply Love for masses of boutique options and international brands. This one-stop party supply store specialises in decorations, balloons, goodie bags, tableware, decorations and more, all with a touch of uniqueness. Their staff will happily offer advice to ensure an unforgettable event. Visit their store in Lan Kwai Fong or click www.simplylove.com.hk
Contact: 7A Ho Lee Commercial Building, 38 D'Aguilar Street, Central, Hong Kong, 2810 6223, Whatsapp: 5109 4818
Contact: 1/F, 80 Queen's Road East, Wan Chai, WhatsApp: 6303 2303 or support@partyhero.com
Main photo courtesy of Shutterstock; photo 1 courtesy of Sketch Studios, photo 2 courtesy of Pizza Express; photo 3 courtesy of MXClub; photo 4 courtesy of HK Tramways, photo 5 courtesy of Go Nature; photo 6 courtesy of Mosaic Art HK; photo 7 courtesy of Ocean Park, photo 8 courtesy of Bauhaus, photo 9 courtesy of Messy Jam, photo 10 courtesy of Shutterstock, photo 11 courtesy of Bouncy Kids HK, photo 12 courtesy of Jurassic Garage, photo 13 courtesy of Eco Glitter HK, photo 14 courtesy of Turning Circles, photo 15 courtesy of Curiosity Kids, photo 16 courtesy of Panda Pottery, photo 17 courtesy of Backyard Gang, photo 18 courtesy of Purple Turtle, photo 19 courtesy of Shutterstock, photo 20 courtesy of Knead, photo 21 courtesy of CaliMex, photo 22 courtesy of Butter, photo 23 courtesy of Complete Deelite, photo 24 courtesy of Sift, photo 25 courtesy of Joeur, photo 26 courtesy of Shutterstock, photo 27 courtesy of Swoon Soirées, photo 28 courtesy of Simply Love
Related articles: