Reading Time: 2 minutes
For the 12th year in a row, children all over Hong Kong are being asked to fill a shoe box with useful, educational and fun items, for distribution to underprivileged children across Asia.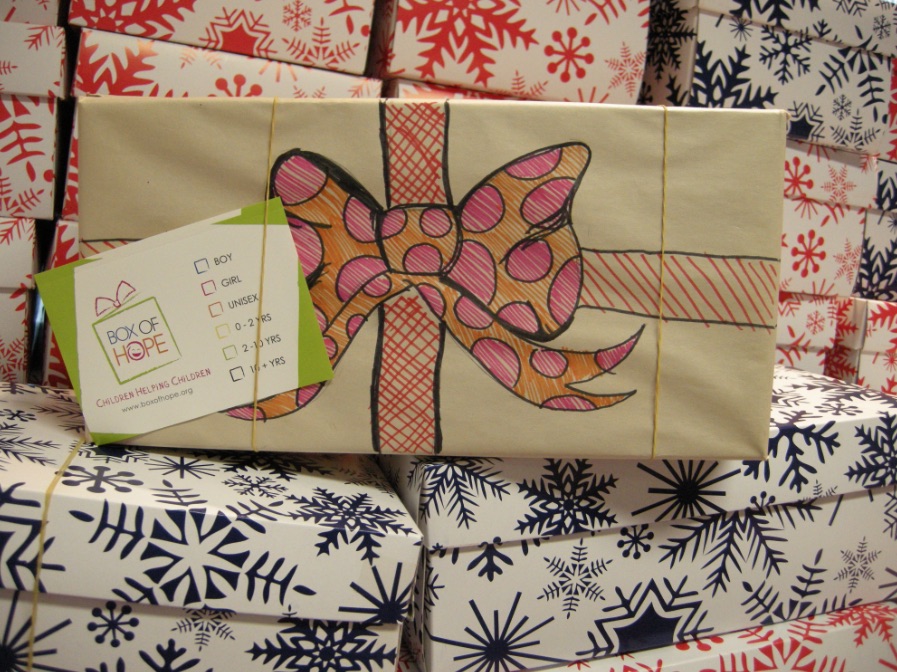 Beloved Box of Hope, the charity programme that marks the run up to the holiday season, is again calling on children and their families to send their filled boxes into school during the Box Collection Week of 4 – 8 November 2019.
At the end of the week, the Box of Hope team collects the boxes from schools, delivers them to the sorting office where scores of volunteers painstakingly sort through all the donations to get them ready for distribution to deserving children across the region.
Over 49 charities participate in the distribution of boxes to kids across Asia. And the boxes don't just come from schools: individuals, organisations, business and many generous corporates in the city, also take the time to fill boxes and donate them to the cause.
Last year over 35,000 boxes were distributed. Can the charity match it this year?
Sian Taylor, Director of Box of Hope, thinks it can:
"We are simply overwhelmed by people's generosity each year," she explains. "Every year, the boxes keep coming. But none of this would be possible without all the volunteers and businesses who donate their time and resources to ensuring that this project continues to bring joy to underprivileged children. Hong Kong: you are an amazing city!"
Did you know:
Box of Hope runs a box decoration competition every year. Click HERE for details on how to enter.
They collected 35,252 Boxes in 2018 – they are aiming to match that again this year!
Box of Hope thanks all the Twopresents Heroes for sharing their birthday joy with them! These incredible children ask friends and family to contribute money to their gift/charity fund instead of buying presents.
For details on how to fill a box, check the INSTRUCTIONS here.
For more information visit the website at www.boxofhope.org. Please follow the charity on Instagram @boxofhopehk and on Facebook @boxofhope.org.