Reading Time: 9 minutesThe World Health Organisation (WHO) estimates that, worldwide, fewer than 40 per cent of infants under six months old are exclusively breastfed. In Hong Kong, that figure is believed to be much lower. According to the local La Leche League team (LLLHK), in 2009 only 12 per cent of mothers were still breastfeeding four months after giving birth. While it is widely believed that this figure is now on the rise, why is breastfeeding so unpopular here?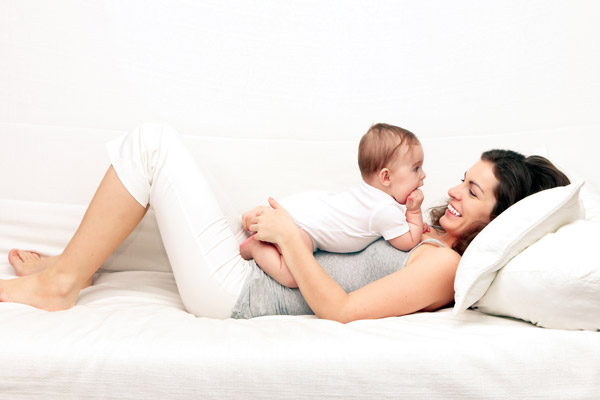 The team at LLLHK attributes the decline in breastfeeding rates in the latter part of last century to the view that formula was a more "modern" way of feeding babies. It's also possible that, as medical professionals knew less about breastfeeding 20 years ago, many women were not as educated and as supported as they should have been. This then has a snowball effect: because so few women breastfed in the previous generation of mothers, today's women are faced with a lack of support and negative attitudes from their own mothers, and older doctors and midwives whose own knowledge may not be up-to-date. Fortunately, says Hulda Thorey from maternity services provider Annerley, local women these days "are very well educated about breastfeeding and will do so happily and successfully."
Local government policy also plays a part in the role of breastfeeding in societies. Despite international regulations against the practice, there are few restrictions on formula advertising in Hong Kong, and ads are everywhere. While writing this piece I received a free sample and discount coupons for a particular brand of formula from the shopper rewards programme of one local supermarket chain. With names like "Eye Q Plus," and "A+" it's easy to buy into the idea that formula is beneficial in ways that breast milk isn't, but the fine print on promotional material for formula still states that, "New mothers should be advised of the benefits and superiority of breastfeeding." The prevalence of formula and its promotional material clearly has an impact; otherwise it would not be as popular as it is.
Back to work
Another factor that influences breastfeeding rates is maternity leave and workplace laws. Maternity leave here can be as short as ten weeks, and many mothers are forced to return to work right at the time they have established breastfeeding. It's possible to continue breastfeeding after returning to work by expressing milk during breaks, but this requires supportive employers, and certainly makes breastfeeding more difficult.
Some mothers here do find the support they need, and Siobhan, a teacher and mother of two, had a very positive experience. She says, "My employers have been very supportive and accommodating of my wish to breastfeed. My baby even comes to school each lunchtime to breastfeed directly."
Unfortunately, few workplaces are that understanding. As yet there are no laws to protect nursing mothers, and despite the International Labour Organisation Maternity Protection Convention requiring employers to provide breastfeeding breaks for nursing mothers and suitable feeding areas in the workplace, these regulations have not been adopted here.
To meet the needs of nursing mothers who work, Annerley offers space at their centre, where, once per week, breastfeeding mums who work can come and feed their babies during their lunchtime.

Hospital support
While on the surface both the public and private hospitals here appear to support breastfeeding, my research revealed criticisms of both, from mothers and lactation experts.
The UNICEF Baby Friendly Hospital Initiative Hong Kong Association (BFHIHKA), which surveys the breastfeeding rate on discharge from hospital as well as hospitals' compliance with WHO recommendations on encouraging breastfeeding, has found an overall steady rise in the number of mothers exclusively breastfeeding. However, in 2009 the same survey found that only four per cent of obstetric doctors and 11 per cent of paediatricians in Hong Kong have received formal training on breastfeeding. The BFHIHKA says, "The deficiency in support for mothers who elect to breastfeed is reflected by the fact that basic breastfeeding techniques are the major concerns reported in the sample survey from over 4,000 Baby Friendly Hotline calls received over the last three and a half years."
My research indicates that, in Hong Kong, Matilda Hospital leads the way in breastfeeding support, with lactation consultants on staff and a number of midwives who are trained breastfeeding counsellors. However, the maternity ward was also criticised by a number of mothers for inconsistent and conflicting advice. The other private hospitals, experts agree, are slowly improving in their level of support and post-natal education for mothers, but outdated practices often stand in the way.
Katie, a mother of three, gave birth at Union Hospital in Sha Tin. She says, "I was not aware of any programme to support breastfeeding mothers and I was not offered any help. Because they asked pregnant mothers which formula they would like to use when being admitted for labour, and because most women's babies stayed in the nursery, I assumed that formula-feeding was the norm there." Prolonged separation at birth, keeping babies in the nursery overnight with limited visits to their mothers, and an emphasis on boosting weight-gain with formula all work against breastfeeding.
Government hospitals also vary in their support. Some mothers had high praise for the assistance they received, which included guidance from a lactation consultant on the ward, a breastfeeding "help-line," and follow-up calls after discharge to check how new mums were coping. While other mothers shared horror stories of their babies being fed formula without their consent, the biggest obstacle to finding support within government hospitals is a lack of time and resources; many say that the staff in the government hospitals' maternity wards are often too busy to give adequate guidance. Of the public system, Hulda says, "Generally, they are quite supportive, as long as everything is normal at the birth and after. But as soon as there are any troubles, even minor, women have a hard time finding breastfeeding support."
Australian mother Siobhan experienced this first-hand. She says, "My second son had neonatal jaundice and was hospitalised when he was five days old. I had to fight the hospital on everything. First they said he would be formula-fed. I refused. Then they said I could feed him but I had to sit out in the hall and they would call me in to the special care baby unit (SCBU) every three hours. I refused. Then they said I could stay in the SCBU but not with my baby, and again they would call me to feed him every three hours. I refused. Finally I was given 'permission' to stay next to my baby and breastfeed him on demand. Whenever he cried they said I didn't have enough milk, although I had plenty, and my milk was 'not good enough.' Luckily for me, I have a lot of experience and knowledge about breastfeeding, and I could ignore them. But think of the damage comments like that could do to a tired, worried, inexperienced mum?"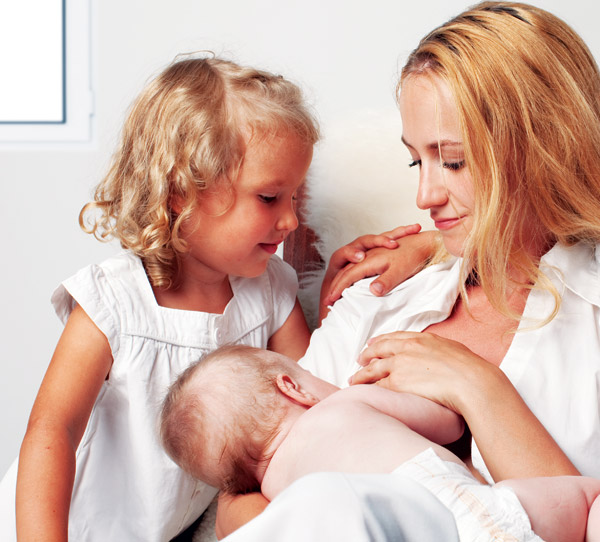 Doctor's orders?
As far as paediatricians go, again the commitment to breastfeeding is varied. Ifat, a mother of two, had a very positive experience with her doctor after the birth of her first child. "My doctor is a strong supporter of breastfeeding. Every time I saw him he'd ask if I was still breastfeeding. When I said yes, he'd say, 'Good girl, Mommy. Your boy is looking great!'"
This is in contrast to the many doctors who "push" formula, believing that it doesn't matter how a baby is fed as long as it gains weight. Liz Purnell-Webb from A Mother's Touch believes that, in Hong Kong, the general attitude towards breastfeeding "appears to be apathetic, especially from many healthcare professionals. Promotion without hesitation of formula over breast milk for 'failure to thrive' seems to be fashionable today." This view is echoed by the team at LLLHK. "There is a strong preoccupation with weight-gain here, and breastfed babies tend to be leaner. If babies gain weight slower than expected, mothers usually get strong pressure from parents, in-laws and doctors to add formula, with the result that even those who do successfully breastfeed may feel social pressure to wean earlier than they or their babies really want."
Wendy, an Australian-Chinese mother of one, gave birth at Kwong Wah hospital in Yau Ma Tei. The issue of weight-gain was of such a concern to the staff that Wendy's son was given one bottle of formula in the hospital so that he would be "heavy enough" to be discharged. The experts say that if you plan to breastfeed, you should ensure that you have a paediatrician who is supportive of your choice, or you could encounter difficulties.
Feeding in public
When I asked women whether they were comfortable breastfeeding in public here, opinion was divided. Most expat mothers felt relatively comfortable feeding in public, albeit with some form of nursing cover, while those who grew up here were less likely to nurse while out and about. The absence of mothers feeding in public has an impact on how likely a woman is to feel comfortable doing so. The LLLHK team say, "Mothers may be influenced by what they see others doing. Apart from expatriates, not many mothers are visibly breastfeeding in Hong Kong. We encourage those mothers to come along to our meetings to see other mothers breastfeeding and learn how to breastfeed discreetly."  Yvonne Heavyside from The Family Zone agrees and says that for those who don't feel comfortable nursing in public, there is the risk that continuing to breastfeed may make them feel socially isolated.
A number of women reported being asked to leave public areas while feeding their babies. In some cases it is simply assumed that nursing mothers would be more comfortable feeding in private, but it is the enforcement of "policy" that has upset and frustrated many. Mother-of-two Claire was recently approached by staff while she was feeding her baby discreetly in a quiet corner of Ocean Park. She says, "While in the aquarium with my family, my six-month-old baby became hungry, so I borrowed a chair that was folded up, found a dark corner nearby that was separated from the public by a wall and began to breastfeed using a modesty cover. About half-way through, a young female staff member said that I was not allowed to feed there as it was a public space and that park policy didn't allow it. I know there was a language issue, but she even said it was 'not appropriate'. I did not move and so she got on her headset and called someone else to come over. Now of course, my attempts to be discreet were negated as 'the scene' was beginning to draw attention." Incensed by this experience, Claire took her complaint to Ocean Park's Guest Relations Office, where she was informed that it is their policy for staff to suggest that mothers feed in their nursing rooms, but it is not against park policy to breastfeed in the public areas.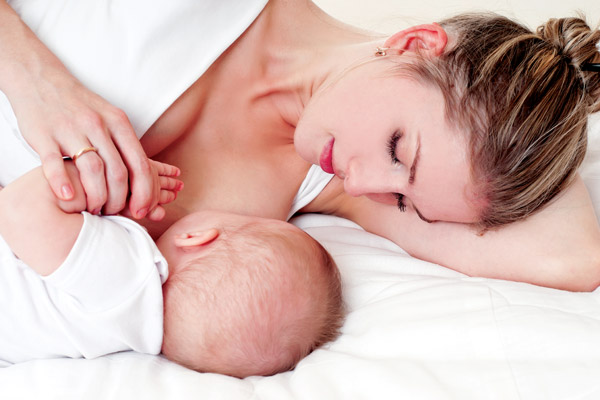 One multi-location furniture brand has been criticised for signs allegedly erected in their "nursing rooms" asking patrons not to feed in them, and one mother reported being asked to leave a nursing room in a shopping centre because she was taking too long! In 1999, a mother attempting to feed her baby in the restaurant at The Peninsula Hotel was asked to feed her baby in the restroom. This led to the now famous "feed-in" held by 18 women on Mother's Day of that year in protest over the hotel's policy. Caroline Williams, mother of one-year-old Chloe and owner of Tiny Footprints, said that she was so appalled by the lack of private, comfortable spaces for women to nurse in Hong Kong that she built her store around the need for such a space. The changing and feeding room inside Tiny Footprints is an oasis, and in stark contrast to the spaces provided inside public bathrooms.
Restrooms, however, do seem to be the most common place for nursing and changing facilities in the city and a list of the buildings that contain designated feeding areas can be found on the Baby Friendly website: www.babyfriendly.org.hk.
Fed up
The BFHIHKA sums up the issues faced by nursing mothers here perfectly: "A woman's right to breastfeed is a human right. Although apparent, it is when a woman chooses to exercise that right that she may encounter discriminating structures, attitudes and practices." The main obstacles here lie in a lack of breastfeeding awareness and support in both the general public and the healthcare system. If the increase in the number of nursing mothers is anything to go by, we may be in a position to change the policies, the laws, the attitudes and the outdated practices that prevent mothers from breastfeeding successfully. And it will be the insistence of the mothers themselves that breastfeeding is natural, normal and healthy, and demands for more support and better resources that will achieve the changes we need to see.
Support services
Despite the many challenges, there are several sources of support available for nursing mothers here in Hong Kong.
La Leche League Hong Kong is the local branch of La Leche League International, a non-profit organisation that provides information, support and encouragement to mothers who wish to breastfeed. La Leche League has been helping mothers breastfeed for over 50 years and is recognised by the World Health Organisation and UNICEF as the leading authority on breastfeeding. Support is available in person, over the phone, or via email, and it's free. Learn more at www.lllhk.org.
International Board Certified Lactation Consultants are generally nurses, midwives, dieticians, or breastfeeding support counsellors. They have to pass "a rigorous examination that demonstrates the ability to provide knowledgeable, comprehensive lactation and breastfeeding care," and must seek recertification on a regular basis to ensure that their skills and knowledge are kept up-to-date. There are approximately 120 board certified lactation consultants currently registered in Hong Kong. Your hospital, obstetrician or doula should be able to recommend one for you.
Hulda Thorey and her team at Annerley provide a range of maternity services. Visit www.annerley.com.hk.
Other independent support services, such as A Mother's Touch
(www.amotherstouch.com), The Family Zone (www.thefamilyzone.hk) and NEST 4 Mums (www.nest4mums.com) provide expert advice and support during both the pre- and post-natal stages.
The Baby Friendly Hotline, 2838 7727 (9am to 9pm), was established as part of the Baby Friendly Hospitals Initiative and provides answers to many common concerns breastfeeding mothers have. The BFHIHKA also provides a newsletter and courses for nursing mothers, and training for anyone interested in becoming a breastfeeding counsellor.