Reading Time: 5 minutes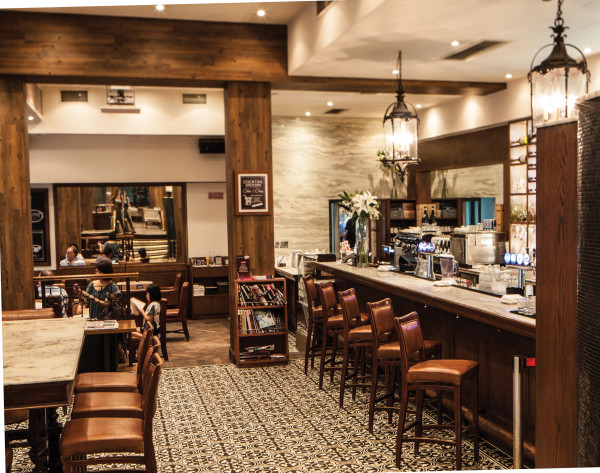 I often think brunch is a meal created by someone who had a newborn. It's not constrained to a specific time and the menu is often broad enough to include both eggs and alcohol. It's the ultimate word that captures that 'anything goes' attitude you have to have in the first few months of parenthood.
In Hong Kong, brunch has birthed a life all of its own. We have decadent Sunday brunches that stretch for hours, plus new and exciting cafes popping up in our local areas all the time.
Don't listen to the hype; brunches don't have to be a thing of the past once you have kids. Some of Hong Kong's most famous brunch spots cater for families and welcome breastfeeding mums.
Pack your baby bag and head out for a spot of brunch at one of these recommendations. We've covered some well-trodden favourites and some new kids on the block.
Oolaa
When I had my first baby, our mothers group (hello, ladies!!) met at Oolaa every week and it was a saving grace. The staff were amazing, they let us linger and eat and cry and change nappies and swap horror stories and hilarious moments. A lot of tears, a lot of laughs and some great friends were made.
Oolaa is an ideal mid-week spot for new mums with little ones because not only are the staff stellar, the real estate is plentiful. This means mums can rest easy and spread out a little. Those in a group will be able to fit an abundance of prams out the back. Oolaa's booths are built for mums still trying to get the hang of breastfeeding, providing some privacy from other patrons. The menu has something for everyone and the coffee is good. You can't go wrong.
Oolaa, G/F,1-17 Bridges Street, SoHo. For bookings, telephone: 2803 2083 or Email: oolaa@casteloconcepts.com
Zak's in Discovery Bay
Nothing clears the newborn cobwebs like a doable day trip. Discovery Bay offers just that – a very easy day trip to an area of Hong Kong that's built for families.
When you've got a new baby, island hopping can sound overwhelming. Zak's at Discovery Bay is worth the trek, and they welcome mums and families with open arms. Zak's offers lots of space for strollers, an abundance of high chairs and a little pirate ship for older kids to play on.  They do great kids' food, have a lovely brunch menu and a decent drinks list for those looking to let loose.
You can even take a very pram-friendly stroll along the water front all the way down to the beach. This is an easy day out for new parents and if you don't live on Lantau, it's a nice contrast to the hustle and bustle of high-density Hong Kong.
Zak's, G/F D'Deck, Discovery Bay Plaza, Discovery Bay.  For bookings, telephone 2987 6232.
208 DUECENTO OTTO
Known as 208 to locals, this beautiful restaurant hosts a gorgeous brunch on weekends, providing a solid option for special occasions. 208 welcomes families of all shapes and sizes, including little tykes and breastfeeding mums. The restaurant caters for babies under 12 months with high chairs and baby change facilities.
For those over 12 months, 208 puts on a special play area for kids during the weekends, so everyone is entertained and parents can exhale a little.
For those with rambunctious little ones, or in need of some time alone, there's a lovely park a short stroll away that's full of interesting things for restless babies to gaze at.
The Italian menu caters for big and little people, and they also have multiple vegetarian options. The kids will love the pizzas and mum and dad will love everything else. This is a great venue for hungry dads – it's full of delicious pastas, meats and platters.
For those celebrating something special, or just life, 208 also offers a free flow package for $250 that provides unlimited house beer, wine and bubbles. Go crazy!
208 Duecento Otto, 208 Hollywood Road, Sheung Wan. For bookings, telephone 2549 0208.
KITCHEN at W Hotel
Cast your mind back to pre-baby days. A lot of mums will fondly remember the indulgent Sunday brunches at W Hong Kong. That was a lifetime ago, when we had all the time in the world to sleep in, get ready at a leisurely pace, and go for a long brunch because we had not a care in the world. Oh, those were the days!
In good news the 'good ol' days' aren't gone forever, they've just shifted slightly. W Hong Kong has kindly opened their doors for family-friendly brunches on Saturday. It's a slight twist on the original – it's just as delicious but missing a few completed conversations and a stain-free outfit at the end of the meal.
This is a great way to reconnect with your old life while managing the transition to your new weekend routine. Be warned, it's probably one of the more expensive family brunches in Hong Kong, but it's a genuine treat for families and the food is always incredible. Enjoy.
KITCHEN at W Hong Kong. 1 Austin Rd West, Kowloon Station, Kowloon. For bookings telephone 3717 2299.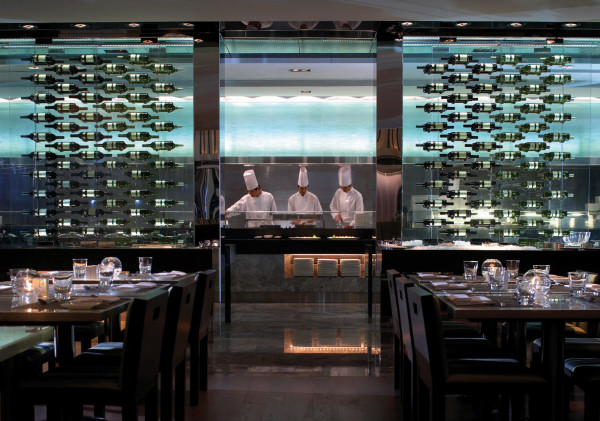 Yamm at The Mira
Yamm is another family-friendly venue young families should check out. The Mira has been actively working to welcome Hong Kong families to their brunch. Watch their website for the latest happenings as we roll into the Christmas and festive season at www.themirahotel.com/dining/yamm/.
This is another venue with plenty of room for prams, so it's a great option for those with very new babies. You'll find lots of space and staff at the ready to help you with your baby needs.
For older kids, depending on when you go, the restaurant may have some form of entertainment by way of a performer or a craft activity. This is a great way to distract kids while mum gets the chance to sample some of the delicious food and sneak in a glass of bubbles.
Yamm's buffet includes all the usual suspects – a carvery, fresh seafood, and even eggs with Black Truffles. They also have a dessert buffet that's perfect for bribing kids to show their best behaviour.
Yamm host brunch on both Saturday and Sunday. Check their website for brunch times, prices and the latest entertainment.
Yamm at The Mira. 118 Nathan Rd, Tsim Sha Tsui, Kowloon. For bookings, telephone 2315 5111.
Rosie Jean's Café
Back on Hong Kong Island, Rosie Jean's Café is Hong Kong's first child-friendly, family oriented café.
Rosie Jean's café is nestled in the heart of the Mid-Levels and it offers a child-friendly environment where parents can relax a little and enjoy something nice to eat. Sounds like heaven.
The café offers a menu that ranges from light snacks to full breakfasts and pizzas. There's something for everyone, no matter what your sleep-deprived body clock is telling you.
They offer baby-changing facilities and kids that are on the go can roam on the terrace. After 4.45pm the kids also get access to a more extensive outdoor play area for $20.
Rosie Jean's Café offers free WIFI and the kind folk will charge your phone while you charge up on caffeine. It's the real deal. They're also open from 7.30am every day of the week. It's a great spot for those early risers.
Rosie Jean's Café. 119 Caine Rd, Mid-Levels. Reach them on 2549 9718.