Reading Time: 3 minutesWhen she's not practising her rugby tackles, riding horses or refining her drama skills, ten-year-old Olive can be found clambering up streams with her father, Tim, and her two younger siblings, four-year-old Emerald, and two-year-old Vean. Among them, they are carrying a smartphone, a trash bag and some trinkets. Hidden away in the nooks and crannies of Hong Kong are approximately 600 containers filled with treasure, 37 of which Olive has successfully found using Global Positioning System (GPS) software downloaded onto Tim's iPhone. Olive is one of over 1.7 million global "geocachers" who have embarked on a thrilling, high-tech treasure hunt to find more than five million caches, according to www.geocaching.com, the official website for the geocaching community.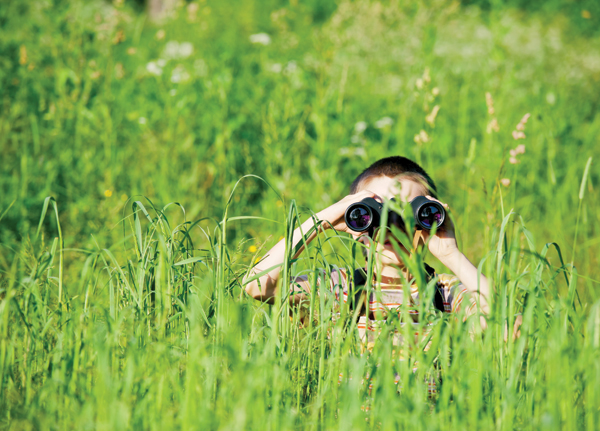 The rules of the game
Geocaching is a global game of hide-and-seek that encourages adults and children to explore the great outdoors. Since May 2000, people all over the world have been filling waterproof plastic containers (known as caches) with a logbook, a pen and trinkets, and hiding them in weird and wonderful places. They log the coordinates of the hidden caches onto the Geocaching website and offer fascinating tips to enable fellow geocachers to track down the treasure, with the aid of a GPS device. Once a geocacher finds a cache, he trades the treasure for trinkets of equal or greater value, signs his name in the logbook, and returns the cache to its hiding place for the next geocacher to find.
A word of warning, though: "Watch out for 'muggles' – people who don't know about geocaching and therefore find a cache and throw it away or like the contents and take it," Olive advises. "It's best to hide caches in places that muggles are unlikely to stumble across, and be discreet when searching for a cache. "
Discover Hong Kong
A short walk from Pokfulam Public Riding School is a cache called "Olive's streambed cache". Olive has carefully concealed her cache under a collection of rocks by a beautiful streambed. Approximately 100 metres further up the stream is a stunning waterfall – one that might never be discovered by families who spend their Sundays indoors, convinced that Hong Kong offers little more than a plethora of restaurants, shopping malls and indoor playrooms.
"Geocaching has introduced us to lots of new places that we wouldn't otherwise have come across," says Tim, who, since joining the game last year, has geocached in Hong Kong, Thailand, Scotland and Portugal. "I have lived here for 15 years, and I'm still finding places that I think are fascinating!"
Since October 2010, Wouter van Marle, an active member of Facebook group "Geocaching HK", has found 326 caches and hidden 46 caches in Hong Kong, the Netherlands and Germany. He says, "Hong Kong has so many little gems spread throughout the countryside, places that will never make the travel books but are totally worth visiting. Geocachers will mark these spots by hiding a cache there and, in that way, tell each other about it."
Wouter shares fascinating tales of geocaching adventures, many of which are with his five-year-old son, Jasper. "We very much enjoyed our hunt for the infamous 'Tram Peak' cache, hidden on the slopes of High West next to Victoria Peak. This involves a very steep and very overgrown path: steep as in you have to go on all fours, and overgrown as in the path is where the bushes are not so dense. That was a tough climb and our son led us most of the way! It was a good experience!"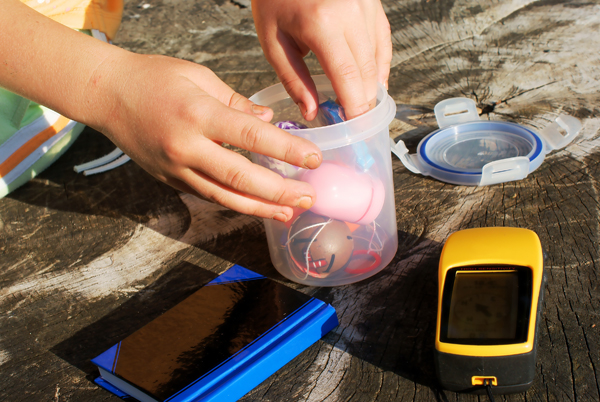 Caching with kids
Olive loves to explore, Emerald is thrilled to find treasure, and Vean is just pleased to be outdoors. Jasper enjoys finding caches, particularly when there are toys inside.
Geocaching also offers children a fun way to keep fit. As Tim points out, "Sometimes it's hard to get the kids out on a hike, but if there's treasure at the end of it, they're far more interested."
The game also offers a mental workout. A practical, hands-on history and geography lesson during a caching adventure is likely to be far more interesting to kids than it is when they are cooped up inside a classroom. Additionally, geocaching allows children to get their creative juices flowing as they conjure up quirky places to hide their treasure.
The global game is a great confidence-booster for children, too, as it offers them a sense of belonging and purpose and immense pleasure when they complete their mission.
Not all caches are hidden in scenic locations, and not all caches contain trinkets. A cache may be hidden in a shopping mall or museum, for example, and it may be a personalised "geocoin", a trackable travel bug, or a micro- or nano-cache – a container so small that it can only hold a tightly rolled up log sheet. Such caching adventures may not necessarily have children jumping up and down for joy but, as Wouter points out, "That's part of the game: you never know what's going to be there!"