Reading Time: 6 minutes
Jo Allum takes to the roads of California for a campervan adventure with her 18-month-old daughter. Will they hit any bumps in the road?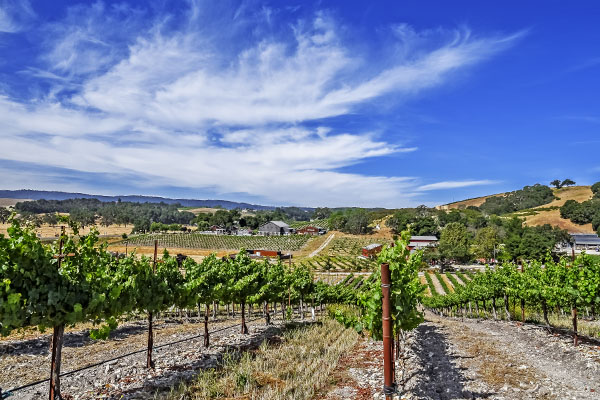 When my friend invited us to her wedding in Laguna Beach, California, we decided to make this our first family campervan road-trip. My husband, John, and I had travelled extensively across Australia and New Zealand in a camper, but we had never attempted it with our daughter, Holly (aged 18 months), and neither of us had travelled America in a campervan.
With our final destination set in the south of the state, we began up north, flying into San Francisco. A word of warning about the flight – we flew with Cathay Pacific and the schedule simply could not be worse. Taking off from Hong Kong at 2pm, we had lunch, settled in for some family movie time, had a snack then put Holly into her pyjamas at what would have been around 7.30pm Hong Kong time (it is a 12-hour flight and having done Hong Kong to London and back, this didn't faze us at all). Holly fell asleep pretty fast, and we enjoyed a movie ourselves. Persuaded that she was fast asleep, no sooner had we decided to treat ourselves to a pat on the back and a glass of wine, when the lights went on and dinner service started. Appalled at the waking up of Holly (on other people's behalf as much as our own!), we called over the stewardess, to be told that this is the policy on this flight – dinner is served at 10pm Hong Kong time. We never really got back to sleep after that and, to make matters worse, that is considered the second meal so when we landed at 10am San Fran time, they hadn't served us any breakfast. Armed with fruit pouches and enough rice cakes to make Customs suspicious, we braced ourselves for US immigration. It is every bit as bad as you think, and I can offer no tips or guidance, you just have to suck it up…
But we headed out into the Californian sunshine, and were met by our campervan at arrivals. California has strict car seat laws so make sure you hire a seat or take one with you (see our recent Buckle Up car seat safety article, which you can find online); you'll also need to carry one with you if you Uber or take a taxi, as very few drivers have them (Uber should have this on their App).
Having been given the grand tour of our campervan, we headed north to Petaluma. We stayed in a campsite that was part of the KOA group (Kampgrounds of America). The campsite, which features a fantastic children's playground, was great and we happily toasted our first night under the stars with a glass of Napa Valley Cabernet, followed by a quiet day getting over the jet lag in order to enjoy our next stop, Yosemite.
I have planned a lot of trips in Australia, and the one thing I have never had to account for (except in the really big cities) is traffic. Boy, did I underestimate Californian traffic… Morning rush hour ends around 10, with the afternoon drive home beginning around 3, and the roads are often not well maintained. Do bear this in mind when planning your route – we had to make amendments as we went because this became a real problem. But, Yosemite. Fresh air, blue sky, no mobile reception, and hiking… except as we were driving across the highway, we got a call from Cathay. Did we leave a piece of luggage behind? Yep, the hiking backpack. Oops! We still went to Yosemite, just to say we had been, but it is not something I'd recommend with a toddler that can't be constrained. It's worth waiting until your children are old enough to appreciate a hiking trail; it's a long drive and although there are buses around the base, and you can drive it as well, that's not really the point. So we cut our losses and headed to Santa Cruz where we again stayed in a KOA campground (we did not near Yosemite: the playground was more American Ninja Warrior and we have made it a policy not to speak of the bathrooms ever again), which although was not close to any of the places we wanted to be, had a miniature train ride, helpful and friendly staff, lovely grounds and about a million squirrels. Our main day trip was out to the Santa Cruz Boardwalk for some good old-fashioned family fun with rides and junk food!
There were more family-friendly excursions the following day as we headed to Monterey. If I did the trip again, I would definitely spend more time around here and Carmel. The aquarium is justifiably famous and there are plenty of hands-on exhibits for little ones to play with (take a change of clothes!). Cannery Row, the shopping arcade, has some interesting smaller vendors, but there's no main supermarket to re-stock. There's plenty to do that we didn't get around to, including the Santa Cruz Mystery Spot and the Dennis the Menace Park, so I do recommend spending more than a couple of days here.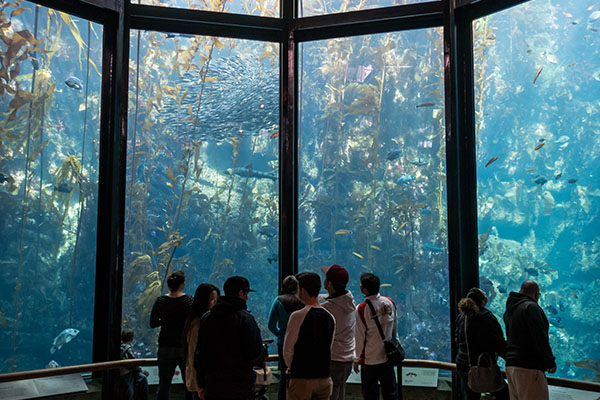 Next we headed inland to Paso Robles. Here we discovered the amazing concept of Uber Wine Tours – book your driver and he takes you around your choice of wineries, for an additional hourly fee on top of the usual Uber rates. There's some excellent wine to be had here, and it's nowhere near as busy as the more famous Napa Valley. However, they are not, in general, toddler or family-friendly, so we kept it brief before we continued down the coast.
We stopped at Pismo Beach and then Ocean Mesa, before biting the bullet and hitting Disneyland. We stayed at the Anaheim RV Park. Not at all glamorous, but a 15-minute walk to the Mouse, so we grinned and beared it for two nights (you'll be out of the park all day anyway, but ask for one of the double bays, otherwise you essentially just get a car park slot with nowhere to sit outside the van). We all had a blast at the original Disneyland, and its adjacent Disney California Adventure Park. We did the California version on day one, and were astonished to find you could get beer and wine in the park's restaurants – this buoyed us up no end for day two at the main event… only to find Disneyland itself is dry!
Whatever your feelings about this type of theme park or the world of Disney, it was a lot of fun in the sun and put us in a great frame of mind for the wedding – Holly was definitely keen to carry on being a princess!
Arriving in Laguna Beach for the main event, we ran into an additional issue when we tried to return the campervan and get a rental car (we were staying at the wedding hotel for two nights). I booked online with Europcar, and included a child seat in the booking. However, when we got to the depot, they said they never had child seats there, only at the airport. Luckily, our amazing camper rental agency loaned us the car seat, and while they took the van away, we Ubered for the rest of the trip, including back to LAX at the end of our trip. The van company even came and collected the seat from the airport hotel where we spent the day before our 11pm flight home.
Overall, we had a good time, and proved that campervanning and children is a winning combination – once they are crashed out after a day in the sun, you can relax in the starlit evening knowing they are right next to you; you don't have to get a babysitter, and you don't have to crawl around a hotel room like an out-of-work mime. However, America in a camper is not as much fun as Australia in a camper. In general, because everyone's rigs are so big (seriously, one even had a hot tub) they rarely use the communal bathrooms and facilities, so consequently these aren't up to the high standards we have seen in Oz – not one had a family bathroom or bath that we could use, although the ones at Ocean Mesa were spa-quality for adults. And while Australia can certainly match the US mile for kilometer for travelling distances, the traffic in the US makes it so much worse. Although both countries have strict car seat laws (and rightly so), in this part of the US there is a lack of public transportation, so you have to carry a car seat everywhere, or drive yourself, which is not ideal when you are hauling your home like a tortoise. So next trip, we are heading to Sydney, where you get wine (Hunter Valley) and mountains (Blue ones!) without the hold ups.
Download the Uber App – this is its home and it shows!
This article appeared in Playtimes March Issue 2017.