Reading Time:
3
minutes
Mother's Choice cares for children without families and girls facing crisis pregnancies. Gillian Johnston finds out more.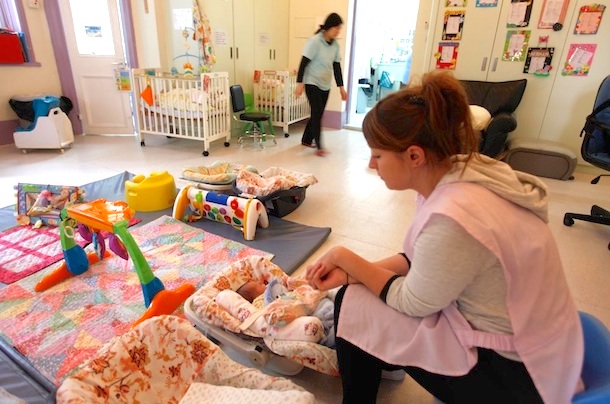 Whilst motherhood is usually an occasion to treasure, some women and girls find themselves in difficult circumstances or faced with an unwanted pregnancy. Thankfully, Hong Kong has an organisation which helps, with both choices and babies. Mother's Choice is a non-profit organisation, with a mission to transform lives, give hope and offer nurturing care for babies and children needing homes.
Back in 1987 the founders (Ranjan and Phyllis Marwah, and Gary and Helen Stephens) were moved by newspaper articles about the alarming number of local teenage crisis pregnancies, particularly those going to Shenzhen for late abortions. Believing that many of these babies could live – provided the girls had other options – they harnessed support from friends and the community to establish Mother's Choice.
Their ongoing vision is to provide non-judgemental support to girls facing a crisis pregnancy, to care for children requiring permanent homes and to fight for every child to have a stable family. Mother's Choice has helped over 51,000 girls, cared for 3,600 babies and assisted with 1,400 successful adoption cases. The charity positively impacts upon thousands of local lives through five core areas – pregnant girls' services, child care home, foster care services, adoption services, and advocacy and community education – to build stronger families.
Mother's Choice takes a holistic approach in these core areas to meet clients' needs (physical, social, medical, educational and legal). Pregnant girls' services assists girls in making responsible choices. Children with special needs are cared for while awaiting a permanent family by the child care home services.
Alongside the Social Welfare Department, their adoption services helps kids find families. The foster care services provide temporary homes for children whose parents can't adequately care for them, whilst seeking a permanent environment. Finally, advocacy and community education aims to change attitudes and create awareness. Over the years, Mother's Choice has partnered with numerous schools and community groups through their sex education programme's workshops and seminars, to reduce crisis pregnancies by helping youths make responsible, informed decisions.
The charity's success is visible in Luke*, a little boy with Down's syndrome who'd spent months in a large child-care institution. Having been mostly confined to a cot and fed lying down, he'd developed respiratory illnesses and a shadow on his lung. The charity carefully matched Luke with a foster family who already had a Down's syndrome child and assisted with appropriate feeding techniques, daily therapy and stimulating activities. Happily, six months later the shadow on Luke's lung disappeared, he was active and healthy with an identified adoptive family!
Their goal is to provide the best possible care for children such as Luke whilst seeking a permanent environment as soon as possible – either a new adoptive family or their birth family. For kids whose birth families can't care for them, the "Vitamin T" (human touch) from staff and volunteers is invaluable, being critical to their future development. Purviz Shroff, the longest-serving volunteer (and now Patron), recognises that the children aren't the only ones who benefit. She believes she receives tenfold what she has given:
"To live is to give, and you can give your love in so many ways."
Mother's Choice appreciates the support shown over the years to assist and champion their cause, however they still need help.
Whether it's volunteering your skills, caring for a child without a family, donating your birthday to raise funds and awareness, or engaging your workmates in a project, everyone can have a role to play in serving children without families and pregnant teenagers in the community.
If you are interested in becoming a volunteer, fundraiser, or supporter, they invite you to come to their next Get to Know Mother's Choice session!
website: https://www.motherschoice.org/en/
* Name changed to protect the child's identity.
This article appeared in Playtimes January Issue 2016 and updated March 2019.