Reading Time: 4 minutesLearning is fun at Box Hill, a group of four pre-nursery/kindergartens that pave the way for both international and local primary school education.
Originating in Australia, Box Hill opened its first Hong Kong campus in Ma On Shan in 2004 with the aim of offering inquiry-based learning to young students, and to provide an alternative to the pressurised school system usually found in Hong Kong. Box Hill has now grown to four campuses: Ma On Shan, Fo Tan, Tseung Kwan O and Kwai Chung, and still holds true to those values.
To find out more about the philosophy behind Box Hill we spoke with Mandy Kaur, principal of the Fo Tan campus.
Mandy has 18 years of experience teaching in early childhood education and is clearly a firm believer in the philosophy behind Box Hill; so much so that her son attends the Fo Tan campus, which enables her to see the school from a number of different perspectives – as a parent, an educator and as a leader.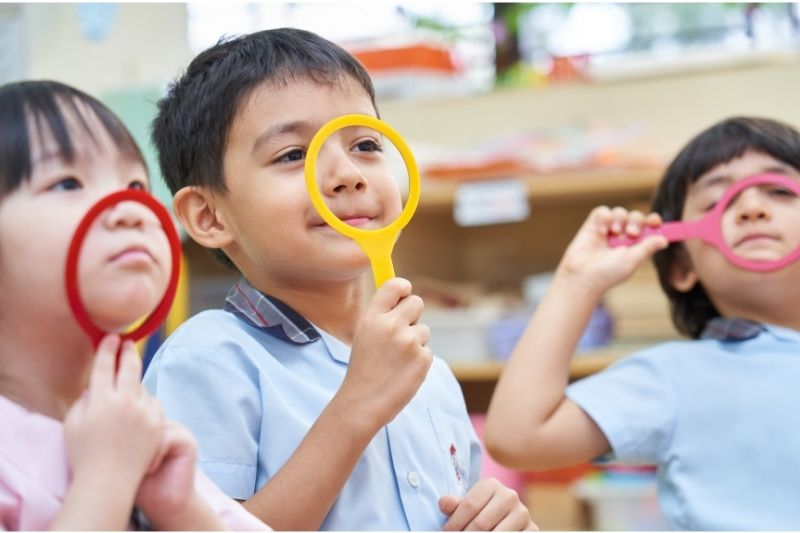 What makes Box Hill special? 
"Our philosophy is child-centred, and that is the reason I really enjoy working here in Box Hill," explains Mandy.
"We want children to learn through activities and hands-on learning. Some Hong Kong parents feel that academic knowledge can only be attained through flashcards, copying, writing or rote learning. We want to show them that academic skills can be learnt through hands-on and inquiry-based activities and games, something more fun and engaging. That's basically why the founders started Box Hill."
"I personally think learning-through-play activities and having more opportunities to explore helps the child to build up confidence," shares Mandy. Confidence is very important to the Box Hill philosophy. "We have a slogan, 'confidence for a brighter future'. So we hope that by the end of their time at Box Hill, the children will be confident and resilient individuals, as well as life-long learners."
There are seven key character-building goals for children attending Box Hill: believe in yourself; love of learning; accept and appreciate; care and support; wonder and discover; innovative and original; persist and commit. Each strength is represented by an animal character – like the Confident Lion; which represents 'believe in yourself'.
"We at Box Hill value character education and encourage students to be confident, resilient and willing to tackle challenges. We want children to be active participants in their learning journey."
You may also be interested in: Box Hill Preschool Open Days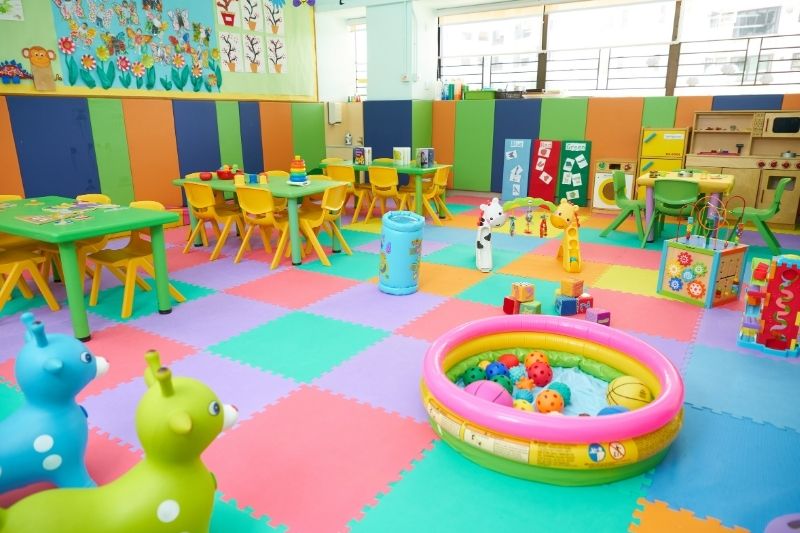 What languages are taught at Box Hill?
English is the main medium of tuition, supplemented by a Chinese curriculum that includes both Mandarin and Cantonese. Even for parents who have no Chinese support at home, children will pick up the languages through singing and dancing and other interactive games.
Which primary schools do Box Hill students move onto?
"A lot of parents are not sure whether they want to send their child to an international primary school, a local primary school or a direct subsidy school when they are attending pre-nursery. Let's be honest, the Hong Kong education system is very competitive and hence parents have to start deciding very early.
"For parents who choose Box Hill, they still have around two years to decide whether they want to go the international route or local. Our curriculum is set in a way that it will help students transition to any type of school. I think that's an advantage because parents are not limited in their choices. I'm very confident in saying that our students can go to either school type, and they will adapt well. I think this really sets Box Hill apart from other schools."
Each year Box Hill arranges mock primary school interviews for its pupils. The students visit one of the other Box Hill campuses where they meet new teachers with different interview questions. Feedback is then shared with parents and the class teachers. "Some children are really confident in the classroom but once they go out, they become shy. These mock interviews really enable us to help the child and see where we can work with the parents on improving the child's presentation skills," shares Mandy.
Under the current pandemic circumstances online mock interviews were arranged via zoom, or Google. While not ideal, children and parents were very grateful to still have the opportunity to practice.
Information on which schools Box Hill pupils graduate to can be found here.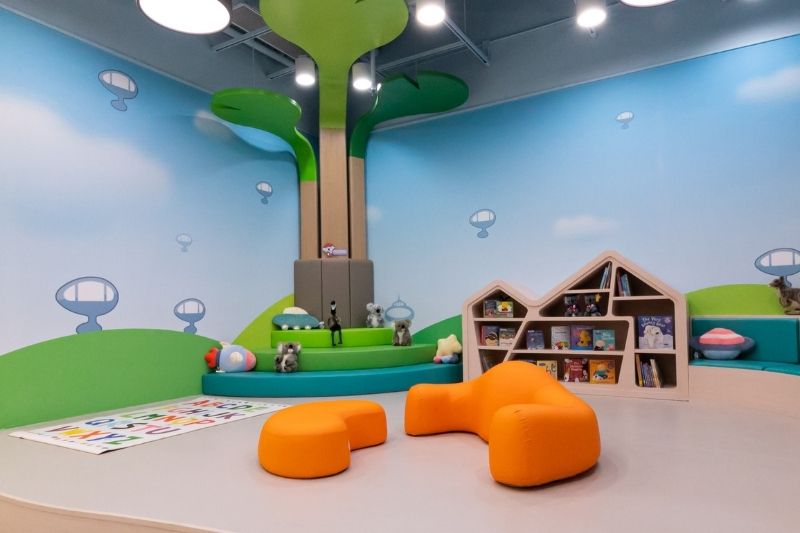 How did Box Hill adapt to online learning?
"All educators know that online learning is not the best situation for young learners; yet with extended school suspensions, teachers and students wanted to remain connected," explains Mandy.
Although the children initially struggled with the online learning platform, they soon got the hang of it. Since the Zoom live lessons were interactive, they worked well and so were held everyday, the length of the sessions were carefully considered, however. Teachers also created Google Classroom videos, designed to complement the curriculum – two videos were uploaded each day. Materials and home learning packs were created and sent home every Friday. For those families unable to collect the materials, soft copies were uploaded online for added convenience. Grandparents and helpers were offered help when needed during the live lessons, and childcare services were available to parents who really needed someone to take care of their child.
"We were very open to helping parents. As long as they were able to let us know their concerns, we tried our best to help as much as we could. We also had parents who went overseas during the suspension. They weren't able to use Google, so for those parents we used other platforms, or emailed the videos and resources to the accounts that worked in their locations. Overall our parents were happy with the arrangements. Of course they were much happier to come back again, face to face, and so were the teachers."
Want to know more?
Open Days and information sessions are frequently arranged by Box Hill to give families a real taste of what the kindergarten has to offer through demo classes, arts and craft activities and school tours. Learn more about their upcoming open days here.
More About Box Hill
Box Hill was created in 2004 and has four campuses located in Ma On Shan, Fo Tan, Tseung Kwan O and Kwai Chun. They offer Nursery to K3, accommodating children age 2-6 years and have a curriculum based on the British National Early Years Foundation Stage Framework (EYFS).
*School Tour articles are sponsored
Related articles: