Reading Time: 2 minutes
Explore North Point's Children's Discovery Museum with Busma Butt and her son.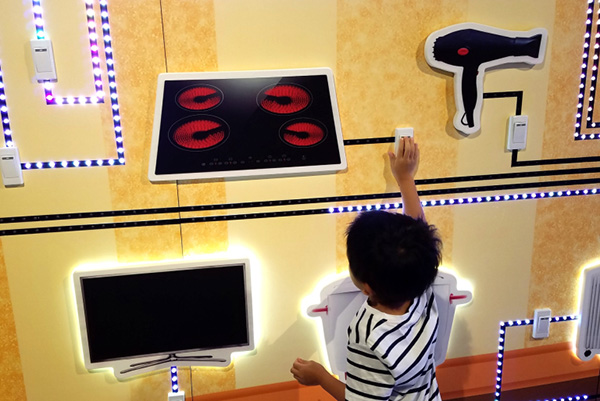 Address: 1/F, China United Centre, 28 Marble Road, North Pointinfo@childrensdiscoverymuseum.hk
Featuring hands-on exhibits and play based learning experiences, this museum is sure to be a hit with younger children.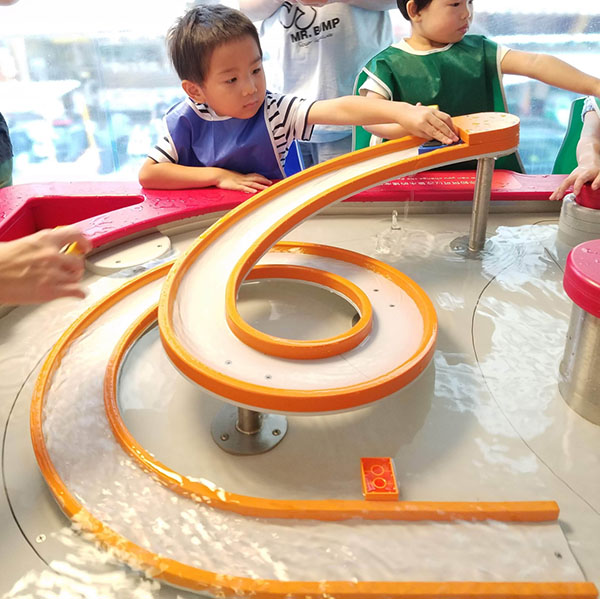 Water Table
There are various items to play with and explore at the museum, but we spent the longest time at the water table because it is so much fun. There is a water slide for the "boat" to slide down and you can play with toy blocks in the water. There are also water gates with different holes that you can use as traps or tracks. There are many other things to play and explore with in the water.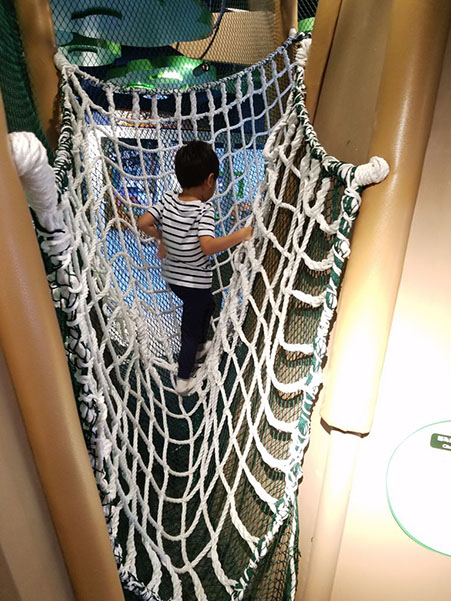 Tree House (designed for 5-10 years old):
My son also loves the tree house, climbing up and down the different routes, practicing his balance and gross motor skills. Once you have climbed up you can insects in specimen boxes.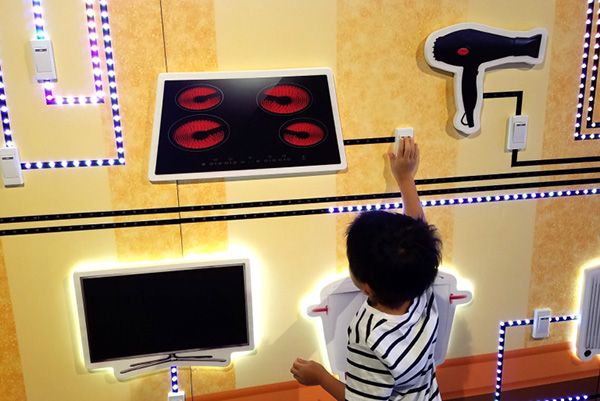 Energy Saving game
Learn about energy saving through this light switch game. You have to switch off all the electrical appliances in the house (on the wall) so that the energy you save can be used to power the disco light and music. Kids love playing this game because they need to be very fast to switch off the appliances before they are switched back on again. The kids then love to dance when the music is on.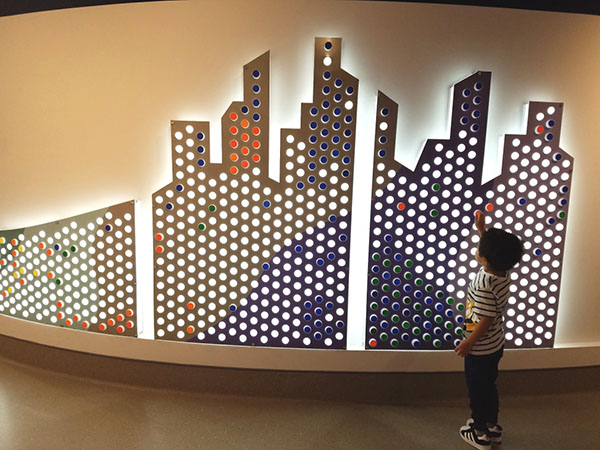 The bottle lid wall
Use the different coloured bottle lids to build patterns and pictures on a wall that is backlit. It makes a beautiful contrast with the coloured lids.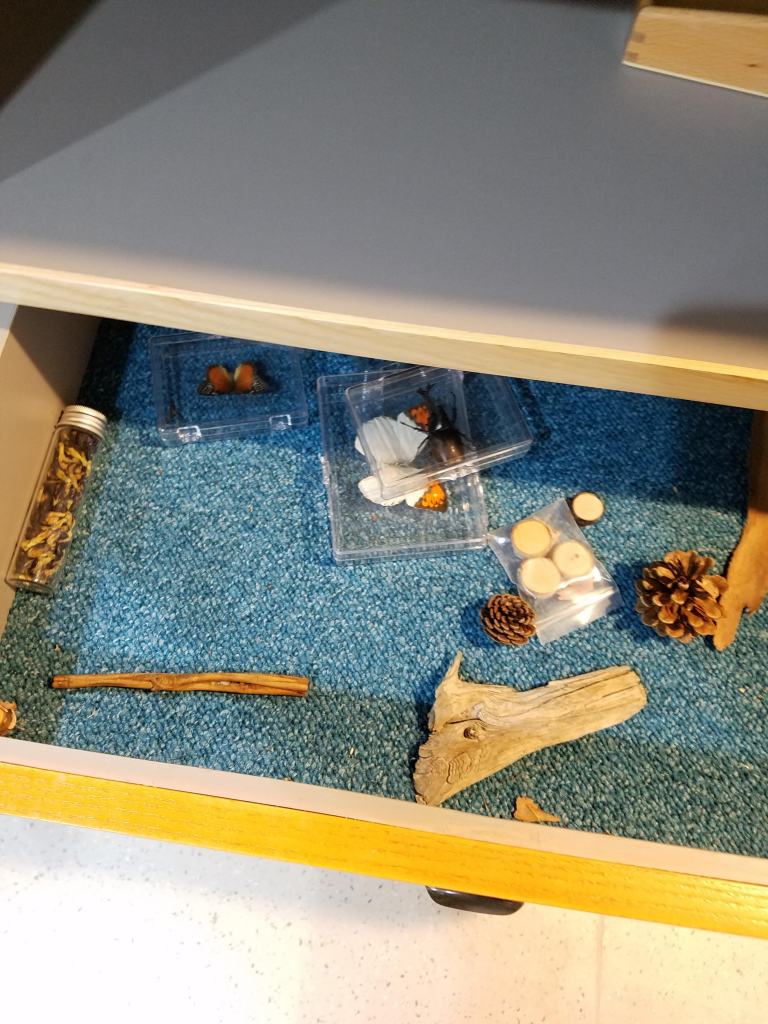 Exploring insects and materials using various tools
There is a huge cabinet with lots of labelled drawers. Open the drawers and look at the items which are grouped according to category (shape, colour, texture). So you would find a twig in the drawer labelled "forest" for example.
There are various things you can do with these items. You can write a report describing what the item feels like and where you would expect to find. You can also measure its length and weight by using the ruler and the scales. You can also study the item in more detail using the magnifying glasses and the microscope.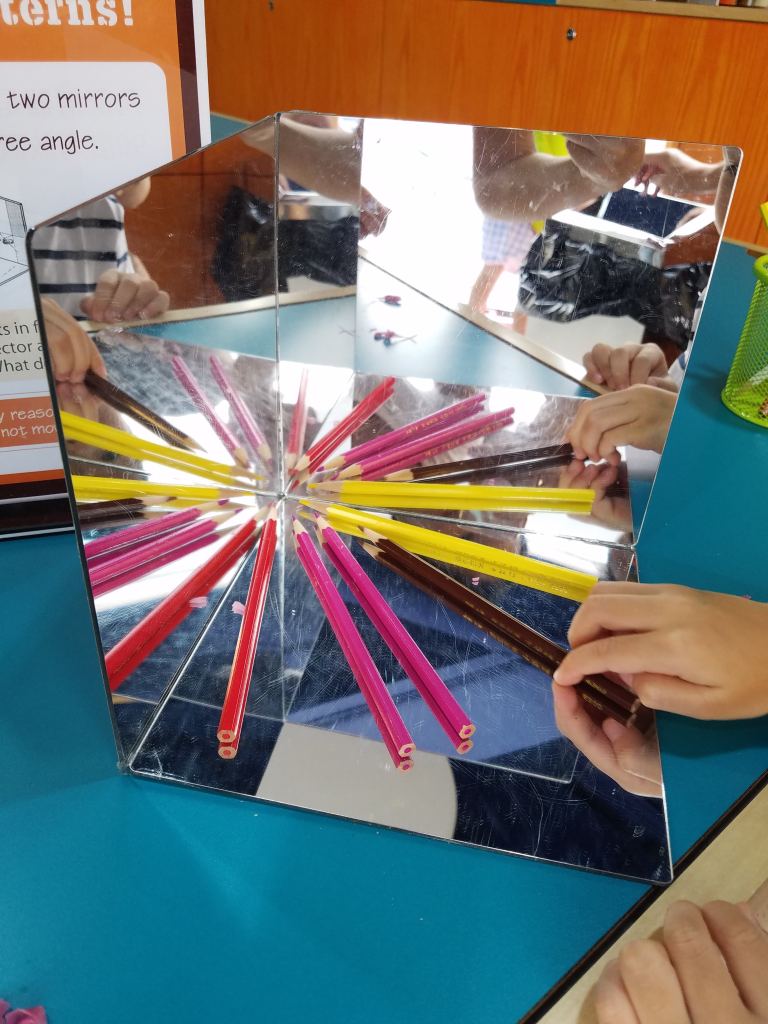 Tinkering Lab
This room has a lot of mini stations: build things with screws and bolts; paint on the window; explore mirrors; build huge tracks on the magnetic wall.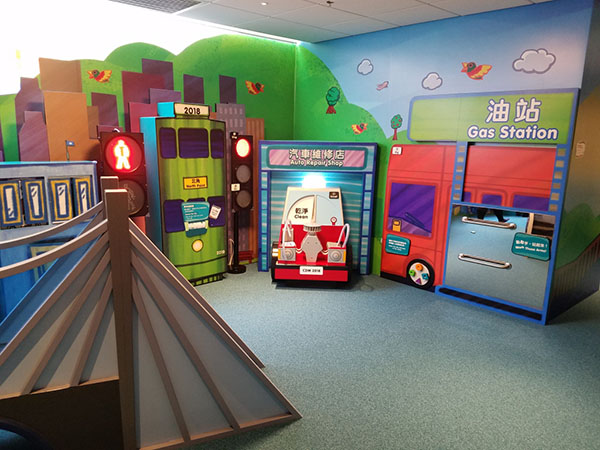 Story stage
Near the entrance is an area where you can learn how to create a story, from setting the scenes and storyboard, to dressing up in costumes and making a puppet show. There is also a real time studio where the kids can pretend to report the news, for example, and the parents can watch it on the TV monitor.
There is also a play area for children under three years.
Hong Kong Children's Discovery Museum
Extra info:
Staff are super nice and friendly and polite.Great toilet facilities. Lockers are available but you will need a $5 coin (refundable). Aprons are available for water play and painting but it's a good idea to bring extra clothes.Superb location, very close to North Point MTR station ( five-minute walk) IN my opinion the restaurants in Marble Road are not very suitable for kids because the food they serve is unhealthy, I usually visit Aqua Deli, a restaurant situated in King's Road (the main road in North Point), which is just a five minute walk from HKCDM.
I highly recommend this place and look forward to visiting again. Let's play, explore, and learn!
Busma Butt offers advice in having fun with kids around Hong Kong. https://happymindswithbusma.wordpress.com