Recently updated on January 20th, 2023 at 09:22 am
Reading Time: 4 minutesCheck Out The Best Chinese New Year Camps in Hong Kong! With Chinese New Year fast approaching, the kids will be off on holidays again before you know it. We've rounded up some of our favourite camps, covering all sorts of wonderful activities to keep the fun going.
Editor's Note: Please contact all relevant parties to clarify details before booking. Every effort will be made to reflect updates and changes to our list of the best Chinese New Year camps in Hong Kong. 

With five days of themed camps to choose from, and with overnight options, look no further than Ark Eden this CNY. Get ready for Monday Marvellous Mess, featuring lots of messy play; Alice in Wonderland when everything goes magically inside out and upside down; Peter Rabbit's Jungle Chef Party; Hippity Hoppity Bunny Hop, and Friday Forrest Fun.  Lots of outdoor fun with games, challenges, cooking and carpentry.
When: Mon 23 Jan – Fri 27 Feb 2023
Ages: 5 – 11
Location: 11 Tung Hang Mei, Mui Wo, Lantau Island, Hong Kong
Price: From $670 – $750 per day
Contact: For more information and to book visit: Ark Eden.
You may also like: The Best Family-Friendly Hikes in Hong Kong
How to Write… A Whodunnit
Do you have a budding author at home? Check out these CNY writing workshops that teach children age 8 plus to write a variety of types of stories. They can learn to write a Whodunit, a scary story or an adventure story. During the workshop, participants will look at extracts by well known authors and the factors required to make for a successful piece of writing.
When: 26-28 January
Age: 8 plus
Location: Robinson Heights, Mid Levels
Price: $500 per 1.5 hour workshop
Contact: Via WhatsApp 93062790
The Rock School
Perfect for budding rock stars, this three day camp in Sai Kung teaches band dynamics, songwriting and performance. Every morning features a workshop with games and discussion and the final day is a mini concert that will be recorded and sent home.
When: 24-26 January 2023
Ages: 7-17 years
Location: The Living Room, 1/F 90 Sun On Village, Sai Kung
Price: $3,600
Contact:  info@thelivingroom.hk

Workshop Wellness for Teens
Lantau Wellness Activity Escape is a 3-day programme based in Lantau with approximately 6 hours of well-being based activities. Experienced and certified practitioners guide the group to do activities like hiking, yoga and kayaking whilst reinforcing positive behaviours which nurture well-being and help set personal goals for the future. For travel: MTR, ferry & Bus are all chaperoned.
When: 25th – 27th January 2023
Ages: 11 – 16 years
Location: Mui Wo, Pui O, Discovery Bay & Ngong Ping
Price: $1800 for 3 days (*single days are also available)
Contact: For more information info@workshopwellness.com
Join Little Nature Wanderlust playgroup and party entertainers to learn about traditional Chinese New Year celebrations through experience with sensory play, a masterpiece art decoration, a dumpling cooking workshop, and a mini parade dance by the children.
When: 16 Jan & 19 Jan 2023 (Causeway Bay) 17 Jan 2023 (Mui Wo) 18 Jan 2023 (Central)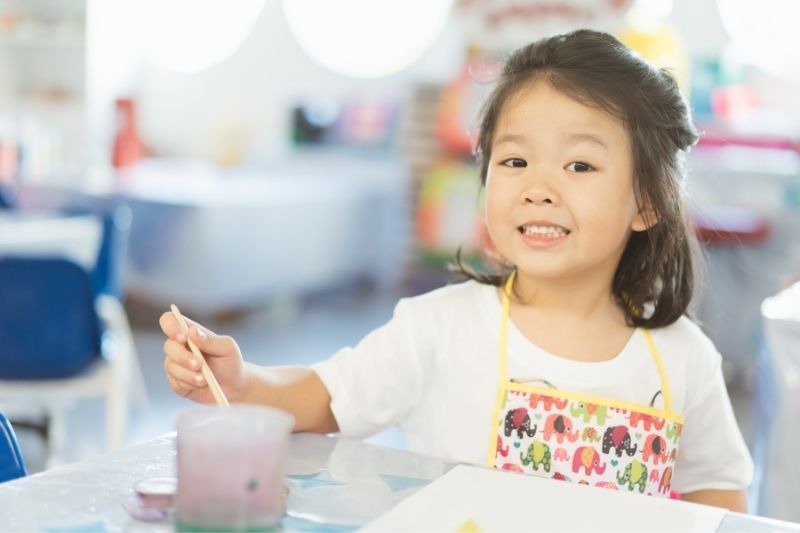 Some of the best Chinese New Year Camps in Hong Kong are at the YWCA. They host a number of fun camps catering to a variety of ages and interests. Whether you are interested in drama, music, art, cooking, martial arts, sports, sciences or want to improve your phonics skills, they have something for everyone! We've rounded up couple of our favoutires below. For a detailed list visit YWCA.
Chinese Calligraphy and Painting Day Camp – This class focuses on basic Chinese calligraphy and painting techniques such as ink, brushes, mixing of colours and use of paper. Students are encouraged to develop their own style through learning the basics. Suitable for ages: 3-12.
Helen O'Grady Drama Camp – Chinese New Year is the biggest festival of the year, and the fireworks are thrilled to find out that they will be the main event, however, as preparation for the festival gets underway, some of the fireworks start to get cold feet. What will become of the fantastic firework display? Join the drama camp to find out! Suitable for ages 3-7.
Nature Play in the City – Messy play allows a child to explore their senses by providing the opportunity to pour, mix, squeeze and squelch materials not normally available to them. It taps into a child's curiosity about the world around them and feeds their irresistible urge to try new things out and experiment. Through nature play in the city, children can explore in a variety of environments, inside and outside the classroom.
Chinese Painting – Focuses on basic techniques: ink, brushes, mixing of colors and use of paper. Students are encouraged to develop their own style through learning the paintings subjects include: landscape, flower/birds.
Faust – Holiday Programmes
Faust offers holidays programmes throughout the year. Sessions run either in the morning from 10.00am to 12.30pm or the afternoon 2.00pm to 4.30pm. Faust is offering a variety of courses during the Chinese New Year holidays. Whether you are new to drama or writing, or are an experienced performer/writer, the holiday programmes provide a fun boost of creativity and confidence for everyone. Get 10% off if you sign up before 13th January and 15% off when joining with a friend.
When: 25 Jan – 28 Feb 2023
Ages: 3 – 12
Location: 5/F, Nan Dao Commercial Building, 359 & 361 Queen's Road Central, Sheung Wan. +852 2547 9799, info@faustworld.com
Contact: For more information visit: Faust
Whether you would like to dabble in some mixed media art, like painting, sketching, manga and cartoon, or want to focus on one particular area. Banana Art has a range of classes available.
When: 9 Jan – 17 Jan 2023
Ages: 3 – 16
Location: Flat 49, 14/F, Eton Tower, 8 Hysan Avenue, Causeway Bay
Price: From $420
Contact: For more information visit: Banana Art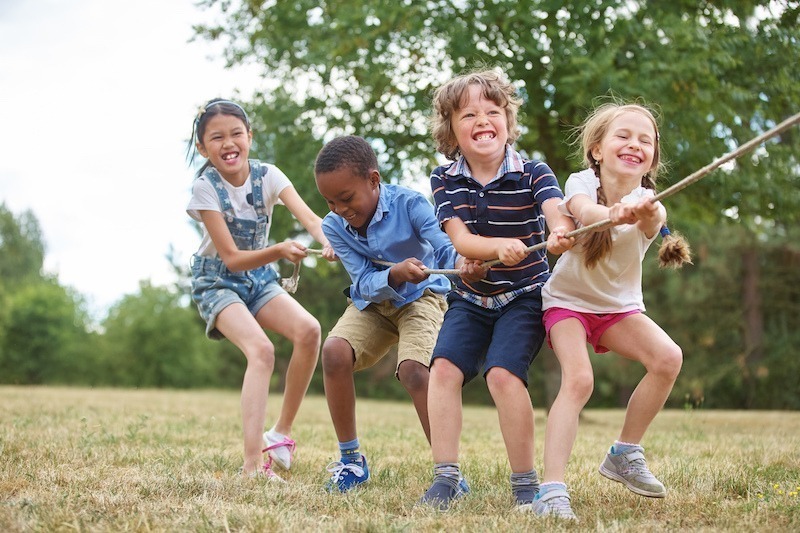 Bookmark this page as we continue to update it with the Best Chinese New Year Camps in Hong Kong!
Main photo courtesy of Shutterstock; photo 1 courtesy of Ark Eden, photo 2 courtesy of Shutterstock; photo 3 courtesy of Shutterstock.
Related Articles: