Reading Time: 5 minutesCheck Out The Best Chinese New Year Camps in 2022! With Chinese New Year fast approaching, the kids will be off on half term before you know it. We've rounded up some of our favourites, covering all sorts of wonderful activities to keep the fun going.
Editor's Note: The situation in Hong Kong is constantly evolving, and whilst the information in this article is correct at the time of publication, there may be changes to listings, due to closures and restrictions. Please contact all relevant parties to clarify details before booking. Every effort will be made to reflect updates and changes to camps. 

With 7 days of themed camps to choose from, and with overnight options, look no further than Ark Eden this CNY. Get ready for Tigger Olympics, winter magic, helping Aladdin and Jasmin find their pet Tiger and more. Lots of outdoor fun with games, challenges, cooking and carpentry. Think camping, wood-fires, pizza under the lunar sky and exploring the outdoors.
When: 28 Jan – 7 Feb 2022
Ages: 5 – 11
Location: 11 Tung Hang Mei, Mui Wo, Lantau Island, Hong Kong
Price: From $670 – $750 per day
Contact: For more information and to book visit: Ark Eden.
You may also like: The Best Family-Friendly Hikes in Hong Kong
TennisAsia will be running Chinese New Year Camps at the Indian Recreation Club and Hong Kong Tennis Centre. Sessions are broken down by age, and ability.
When: 3 – 5 Feb 2022
Ages: 4 – 19
Locations: Indian Recreation Club, 63 Caroline Hill Rd, So Kon Po and Hong Kong Tennis Centre, 133 Wong Nai Chung Gap Rd, Tai Tam
Contact: Register here

Active Kids
Science adventures, chess academy, stormy chefs, robocode, mission runway, artcrafters, you name it and Active Kids is running it! Give your little ones a chance to explore a range of different topics this CNY to stimulate all their senses.
When: 31 Jan – 11 Feb 2022
Ages: 3 – 17
Location: Unit A, 1/F Nan Sang Building, 86 Belchers Street, Kennedy Town
Contact: +852 3480 4199, info@activekidshk.com, For more information visit: Active Kids
Treasure Island
Treasure Island is offering a Chinese New Year Adventure Camps for children, promising a unforgettable fun and personal development programme through a series of adventures. Activities include; hiking, gorging, kayaking, and coasteering. 
When: 31 Jan – 4 Feb 2022
Ages: 5 – 16
Location: Pui O Beach, Lantau Island, Hong Kong, +852 5236 7016, @inquiries@teasureislandhk.com
Price: From $4480
Contact: For more information visit: Treasure Island
You may also like: Guide To Water Sports In Hong Kong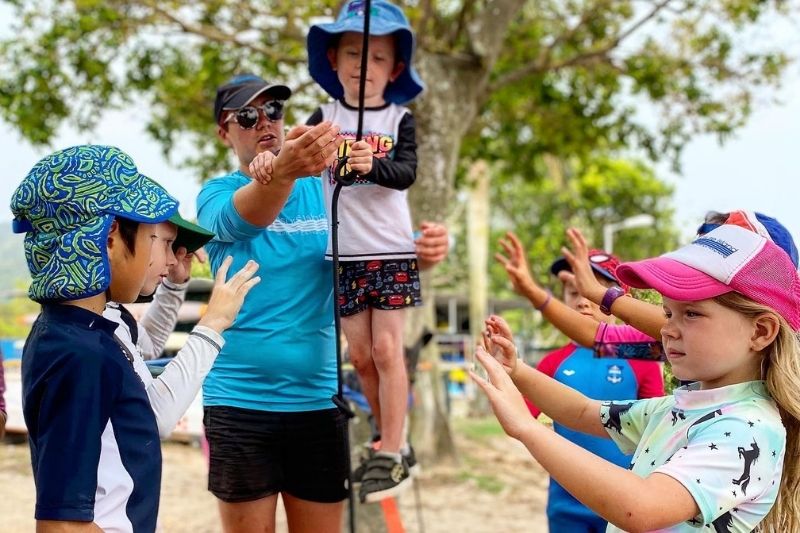 At Backyard Gang every day is planned to include loads of activities, games and socialising. Camps include a beach session, an active session and an adventure or two! Suitable for Ages 3-9 years. All Chinese New Year Camps will run in small groups, and spaces are very limited. To register your interest complete the following form.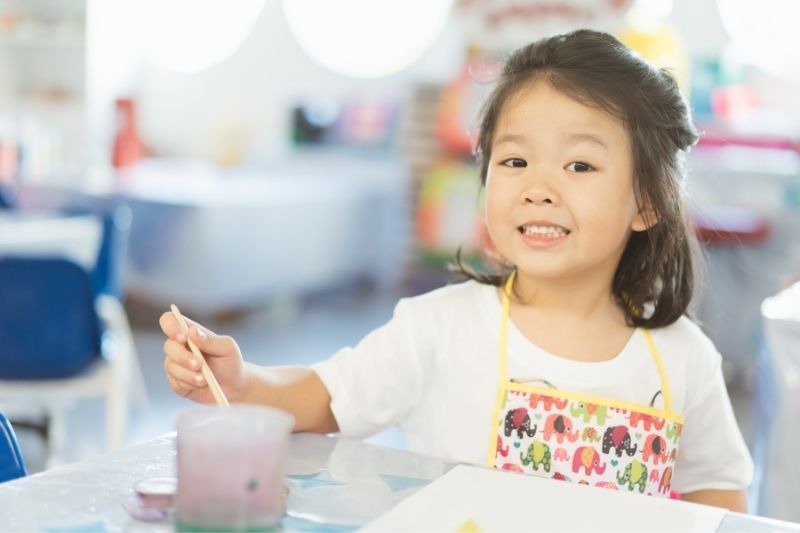 YWCA host a number of fun camps catering to a variety of ages and interests. Whether you are interested in drama, music, art, cooking, martial arts, sports, sciences or want to improve your phonics skills, they have something for everyone! We've rounded up couple of our favoutires below. For a detailed list visit YWCA.
Chinese Calligraphy and Painting Day Camp – This class focuses on basic Chinese calligraphy and painting techniques such as ink, brushes, mixing of colours and use of paper. Students are encouraged to develop their own style through learning the basics. Suitable for ages: 3-12.
Helen O'Grady Drama Camp – Chinese New Year is the biggest festival of the year, and the fireworks are thrilled to find out that they will be the main event, however, as preparation for the festival gets underway, some of the fireworks start to get cold feet. What will become of the fantastic firework display? Join the drama camp to find out! Suitable for ages 3-7.
Nature Play in the City – Messy play allows a child to explore their senses by providing the opportunity to pour, mix, squeeze and squelch materials not normally available to them. It taps into a child's curiosity about the world around them and feeds their irresistible urge to try new things out and experiment. Through nature play in the city, children can explore in a variety of environments, inside and outside the classroom.
Chinese Painting – Focuses on basic techniques: ink, brushes, mixing of colors and use of paper. Students are encouraged to develop their own style through learning the paintings subjects include: landscape, flower/birds.
Faust – Holiday Programmes
Faust offers holidays programmes throughout the year. Sessions run either in the morning from 10.00am to 12.30pm or the afternoon 2.00pm to 4.30pm. Holiday workshops are suitable for ages 4 through to 15. This CNY, Faust will offer 3 different workshops: Holiday Interactive Theatre, Specialised Drama / Musical Theatre Workshops and Creative Writing.
When: 3 Feb – 9 Feb 2022
Ages: 4 – 15
Location: 5/F, Nan Dao Commercial Building, 359 & 361 Queen's Road Central, Sheung Wan. +852 2547 9799, info@faustworld.com
Contact: For more information visit: Faust
Whether you would like to dabble in some mixed media art, like painting, sketching, manga and cartoon, or want to focus on one particular area. Banana Art has a range of classes available.
When: 24 Jan – 21 Feb 2022
Ages: 4 – 16
Location: Flat 49, 14/F, Eton Tower, 8 Hysan Avenue, Causeway Bay
Price: From $420
Contact: For more information visit: Banana Art
Address: Flat 49, 14/F, Eton Tower, 8 Hysan Avenue, Causeway Bay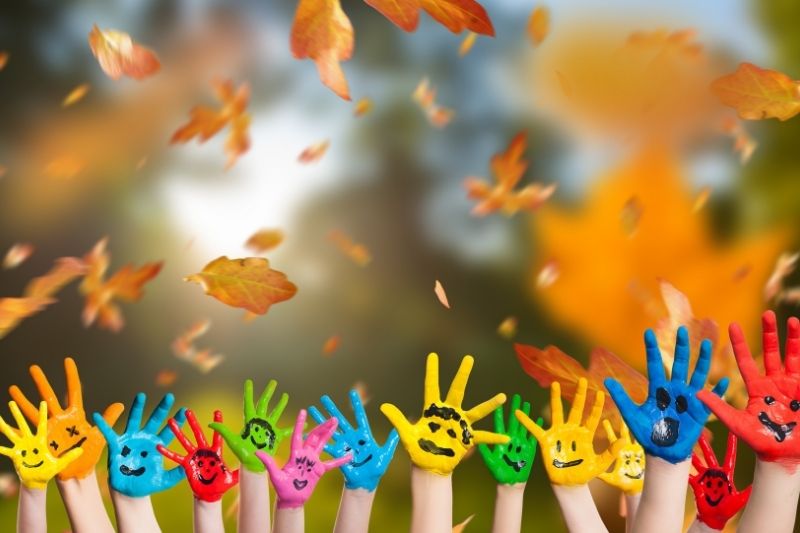 More Camps…
Keep an eye out for more of the best Chinese New Year camps in 2022…
Hong Kong Ecosystem Exploration – Living Oceans Education offer exploration programmes suitable for children aged between 6-12 years. Get introduced to Hong Kong's rich and diverse marine and coastal environments, learn about the importance of these local ecosystems, and how they are facing many threats and the importance of conservation. Visit their website for more info.
Learn With Dragonfly – Dragonfly offer a range of camps from 2-5 days, in various locations, like Mui Wo and Sai Kung. Children embark on a journey of self-exploration amid the natural beauty of Hong Kong. Learning a number of skills, like leadership, how to collaborate with others and overcoming adversity together to name a few. Activities include kayaking, snorkelling, canyoning, coasteering, climbing, mangrove exploration and tree investigation. Visit their website for more info.
Gaia Girls – Adventure filled days designed to bring girls into connection with the natural world and their innate Wild Wisdom through bushcraft, earth skills, Nature Connection, expanded awareness and presence. The girls learn how to carve, tend to fire, delve into ancient stories & weave magic from plants. Suitable for ages 9–12 years, Contact: connect@kembali.org
Camp Asia – For nine years, Camp Asia has been in operation and recently launched in Hong Kong in 2021. As part of the Cognita Schools group, they have experienced staff, amazing facilities and high health and safety standards. They offer camps in; coding and design, visual arts, drama, and design genres, they have it all! Contact: info@campasia.hk.
5678 Studio – Learn to fly in Aerial hoop and bungee classes, have fun in Drama Improv and Music, try Stop Motion Animation, Filming & Editing, get into shape with the Spartan Teen Training, bounce into Rebounding class and lots more at 5678 studio. Camps are geared for ages 5 – 12+ years. Address 17D Kwai Bo Industrial Building, 40 Wong Chuk Hang Rd, Contact: Whatsapp 6546 0978.
Bookmark this page as we continue to update it with the Best Chinese New Year Camps in 2022!
Main photo courtesy of Shutterstock; photo 1 courtesy of Ark Eden, photo 2 courtesy of Active Kids; photo 3 courtesy of Backyard Gang; photo 4 courtesy of Shutterstock; photo 5 courtesy of Shutterstock.
Related Articles: