Reading Time: 3 minutesTaking a break from travelling and re-energising over Chinese New Year? We've rounded up the best kids camps covering all sorts of wonderful activities to keep the fun going.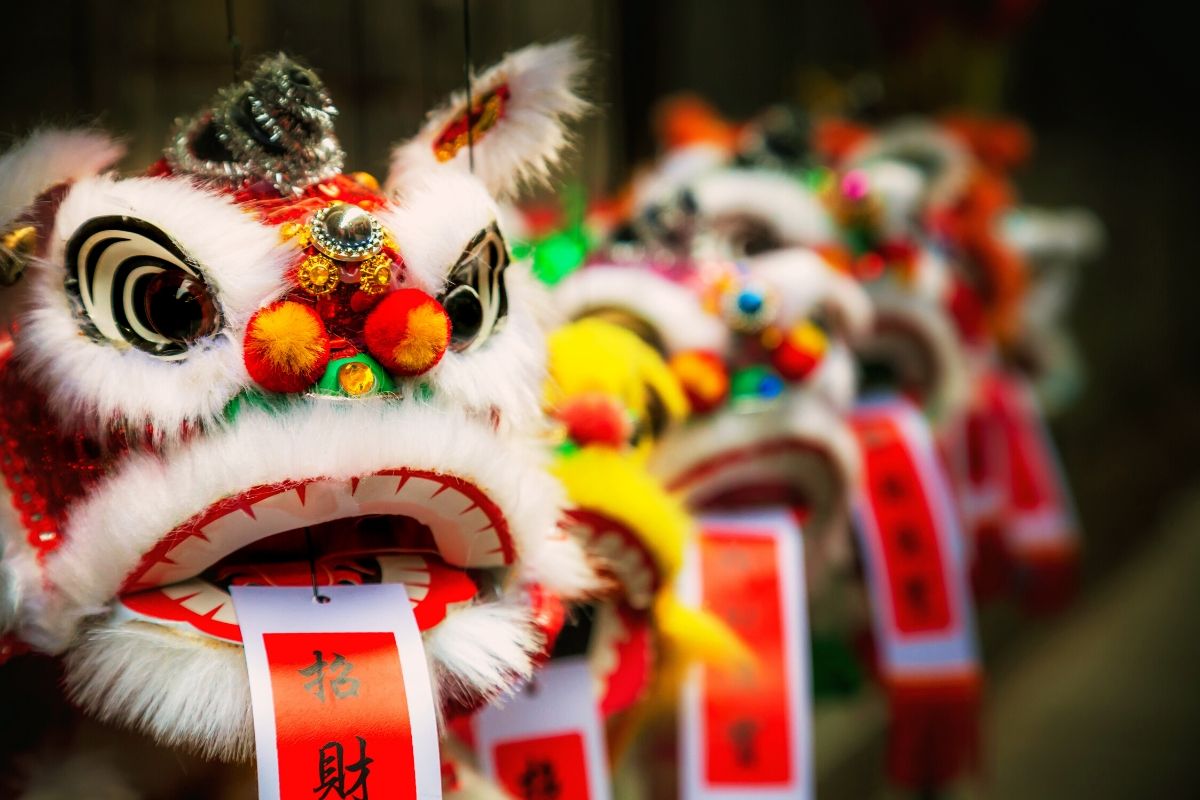 Faust – A sky full of stars
Offering 3 days of holiday theatre and creative writing workshops, Faust is sure to be a hit with all ages this CNY. Give your brightest star the chance to travel to the furthest corners of our solar system this holiday with unique star-themed programmes. 10% off early bird discount until 17th Jan.
When: 29 – 31 Jan 2020
Ages: 4 – 13 years
For more information visit: Faust
Fabric Art
Create a unique piece of art with your very own designed fabric with the YWCA. This workshop encourages children to make imaginative and expressive use of materials and to model their own designs. Each project will be a fun mix of sewing and textile art with all materials are included.
When: 29 & 30 Jan 2020
Ages: 7 – 11 years
For more information visit: YWCA
Ark Eden
With 7 days of themed camps to choose from, and with 2 overnight options, look no further than Ark Eden this CNY. Movie themed days include Frozen 2, Rat Race, Ratatouille and Harry Potter. Lots of outdoor fun with games, challenges, cooking and carpentry. Think camping, wood-fires, pizza under the lunar sky and exploring the outdoors.
When: 23 – 31 Jan 2020
Ages: 7-11 years
For more information visit: Ark Eden
Chinese Calligraphy and Painting Day Camp
This class focuses on basic Chinese calligraphy and painting techniques such as ink, brushes, mixing of colours and use of paper. Students are encouraged to develop their own style through learning the basics.
When: 22 – 31 Jan 2020
Ages: 3 – 12 years
For more information visit: YWCA
Active Kids
Science adventures, chess academy, stormy chefs, robocode, mission runway, artcrafters, you name it and Active Kids is running it! Give your little ones a chance to explore a range of different topics this CNY to stimulate all their senses.
When: 20 – 1 Feb
Ages: 3 – 17 years
For more information visit: Active Kids
Kids Gallery
Kids Gallery will be offering a range of workshops this CNY.
Majestic dragons – Collage your own colourful dragon with festive decorations to hang and brighten up any room in your house as you welcome in the Year of the Rat.
The Kung Fu Secret – Learn to paint a panda with a lucky greeting to bring in the best for the Lunar New Year.
Mandy's Madquerade – Sing and dance with Mandy, Peppa, and the rest of the gang as they celebrate the New Year by dressing up as Chinese Zodiac animals.
Maisy's Showtime – Embark on an adventure with Maisy and her friends as they discover the razzle dazzle world of the stage and the stories it gives life to during the new year.
Mickey's Holiday Adventure – Follow Mickey's funny adventure as he helplessly tries to take a picture of a panda in a zoo.
The Amazing Ancient Rat Race – Explore the ancient story of the Year of the Rat, and create an interactive game to play with your friends.
When: 22 Jan – 4 Feb
Ages: 3 – 17 years
For more information visit: Kids Gallery
CNY Lion Dance and Kung Fu
If you want to experience true traditional Chinese culture, this class offers the perfect chance. Children can learn the simple playing and rhythm of Lion Dancing by acting as the lion head and playing an assortment of related instruments.
When: 29 – 31 Jan 2020
Ages: 4 – 8 years
For more information visit: YWCA
Mini Mandarins
Are you looking to spark your child's creativity and imagination this Chinese New Year? Then why not join Mini Mandarins with their themed activities such as arts & crafts, storytelling, and mini chef, all in Mandarin. A great start for the Year of the Rat. 10% off early bird discount on or before 16th Jan.
When: 24 Jan – 04 Feb 2020
Ages: 2.5 – 10 years
For more information visit: Mini Mandarins
Nature Play in the City
Messy play allows a child to explore their senses by providing the opportunity to pour, mix, squeeze and squelch materials not normally available to them. It taps into a child's curiosity about the world around them and feeds their irresistible urge to try new things out and experiment. Through nature play in the city, children can explore in a variety of environments, inside and outside the classroom.
When: 22 – 31 Jan 2020
Ages: 3 – 8 years
For more information visit: YWCA
Helen O'Grady Drama Camp
Join this super fun drama camp to find out more about Bei the Lion. Different from the other lions, Bei likes vegetables, has a colourful tail and loves to dance! Every New Year, Bei hears the drums beating and can't stop his feet from moving. Is this the year Bei finally gets to dance?
When: 29 – 31 Jan 2020
Ages: 4 – 7 years
For more information visit: For more information visit: YWCA