Reading Time: < 1 minuteSimple-to-find ingredients and easy-to-follow recipes from celebrity chef Annabel Karmel will make mealtimes a breeze.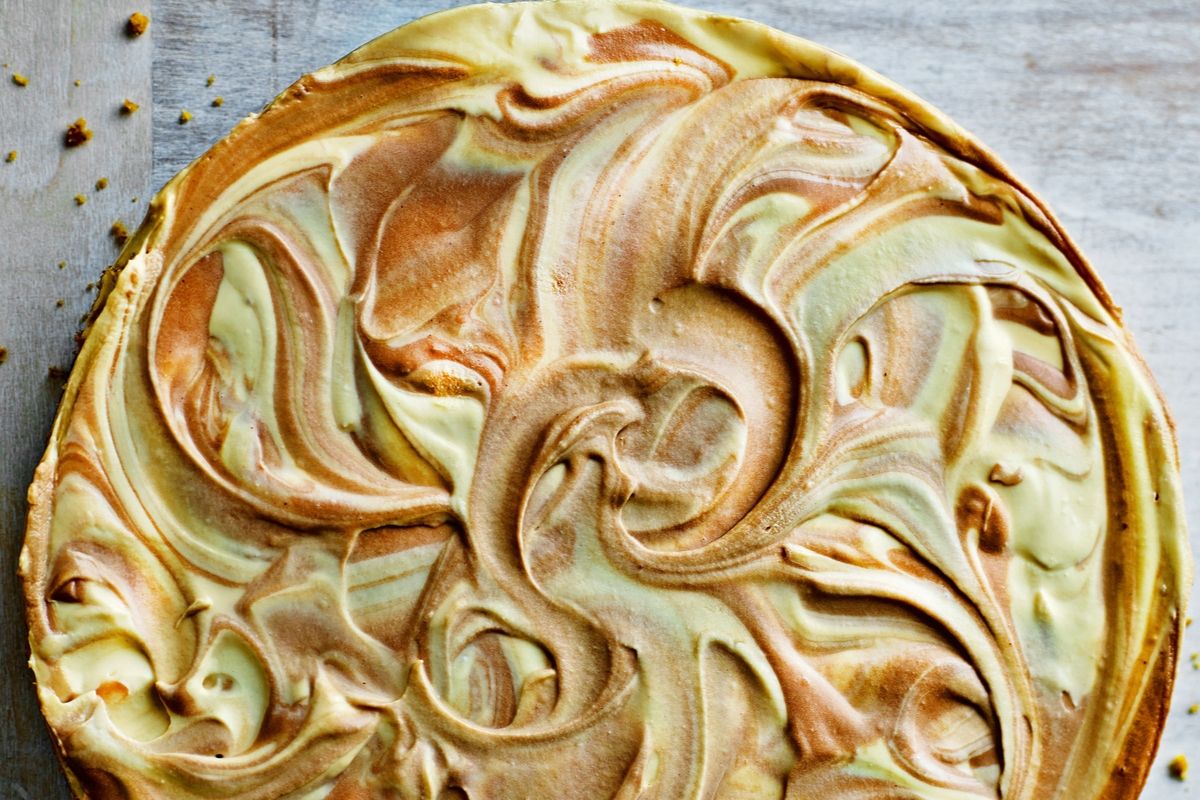 Makes 8 portions
Ingredients
100g digestive biscuits
50g butter, melted
150g full-fat cream cheese
200ml whipped cream
150g milk chocolate
2 Tbsp toffee sauce
Method
In a sealable plastic bag, crush the biscuits using a rolling pin. Transfer the biscuit crumbs to a bowl and mix with the melted butter.
Line a 7" (18cm) round loose-bottom tin with non-stick paper. Press the biscuit mixture onto the base and smooth with a spoon. Leave to chill.
In a bowl, combine the cream cheese and cream. Whisk until thick.
Melt the chocolate bain-marie style. Set aside to cool.
Divide the cream mixture in half. Add the chocolate to one half and the toffee sauce to the other. Then mix each well. Spoon into the tin and gently swirl to make a marble effect.
Chill for 3 hours before serving.