Reading Time:
< 1
minute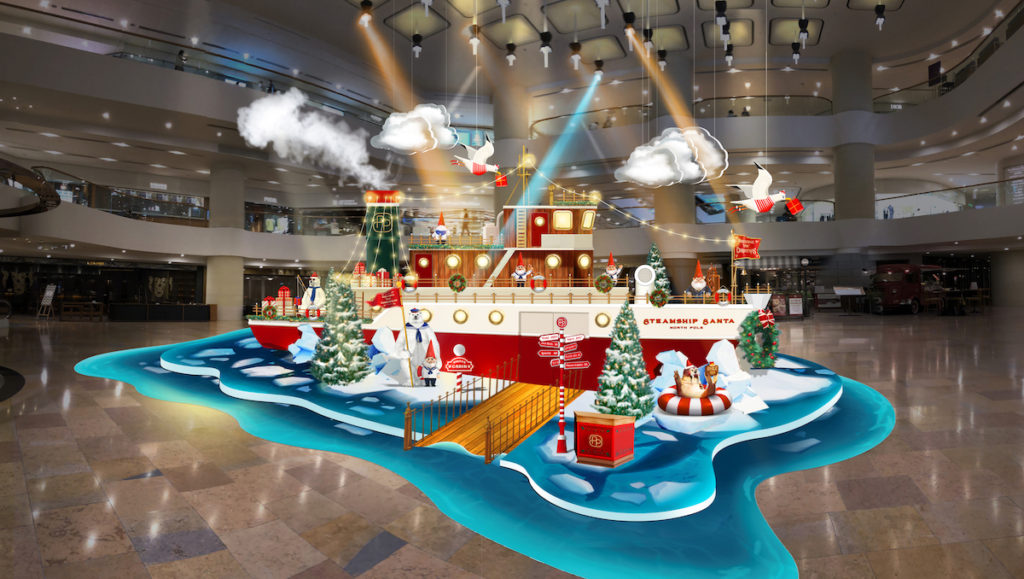 Christmas at Pacific Place is set to bring the best of the festive season to everyone in Hong Kong. Get ready to join Santa and his Elves as they set sail on an extraordinary Christmas adventure from the North Pole.
Santa and his Elves will be heading to Hong Kong on their icebreaker Steamship, bringing with them all their favourite bits and pieces of Christmas for everyone to enjoy. Pacific Place will be transformed into Christmas town with Christmas games, Little Elves' Training Camp, Christmas Storytelling and handcraft workshops for the whole family to enjoy. It runs from 19 November to 2 January 2021 and selected activities will also be available online, so you can enjoy the festivities at home.
Children (and parents) can rest assured that Santa's door will still be wide open, they can visit virtual Santa in his cabin* as Pacific Place launches its first ever AR Santa experience. Tickets will be available online starting from 19 November at 11 am.
*With the latest social distancing measures, each ticket can only allow 2 visitors at the Santa's cabin in these circumstances. Santa's Cabin is where family and kids can meet and greet Santa.
Visit the website to stay up to date with anymore changes.
More activity inspiration here