Reading Time: 4 minutes
We've rounded up our top picks for 2021 Christmas Camps in Hong Kong. There are heaps of choices guaranteed to keep you kids entertained and busy over the winter holidays.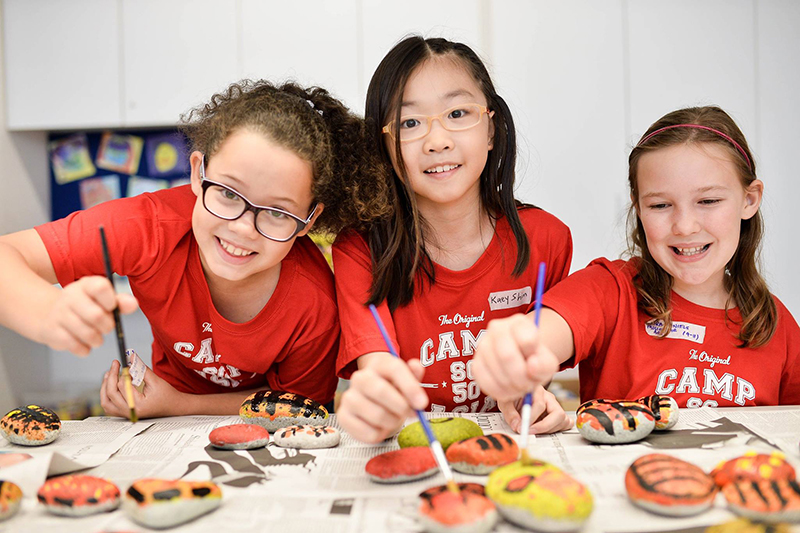 Offering three age groups packed with fun activities, your child will enjoy an action-packed morning at the Stamford American School Hong Kong campus and nearby King's Park Field. Camp Asia Campers can deep dive into art, drama, innovation, storytelling, science and more – choose from Multi-Sport, Coding, Art and Design, Multi-Activity and others. At the expansive range of outdoor spaces, children will have loads of room to move freely. They'll also have access to Stamford's Innovation Centre, resourcefully stocked with the latest technology. Camp Asia offers experienced faculty, excellent facilities, an on-site nurse and FREE shuttle bus from 2 MTR stations. 
Dates: 20 December 2021 to  06 January 2022
Age: 4 – 14 years
Price: from $3,200/week Get 10% off if you book before Nov 15th.
Location: 25 Man Fuk Road, Ho Man Tin, Kowloon
Contact: 3467 4567, www.campasia.hk,  info@campasia.hk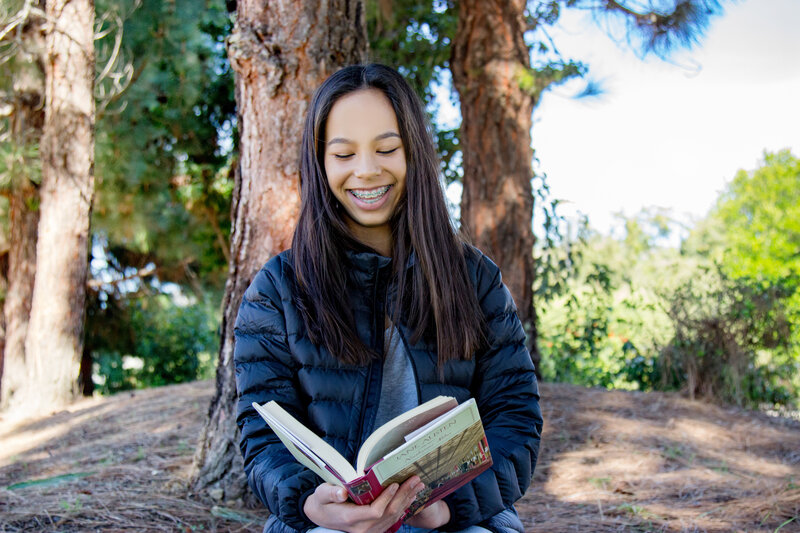 Bringing evidence-based education and one-to-one instruction together, Lindamood-Bell Learning Camps are an extension of the Lindamood-Bell Learning Centre where students can catch up, stay on track or engage in enrichment programmes. The individualised learning plans can help identify strengths and weaknesses as the first step toward helping a student learn to their potential. 
Dates: The Learning Centre is open year-round so they can accommodate any students wanting to attend during the holiday break.
Age: 4+ years
Price: Instruction is individualised, so the cost is dependent on the needs of each student.
Location: Unit 1210-14, 12th Floor 41 Heung Yip Road, Hong Kong
Contact: Tel: 3892 8248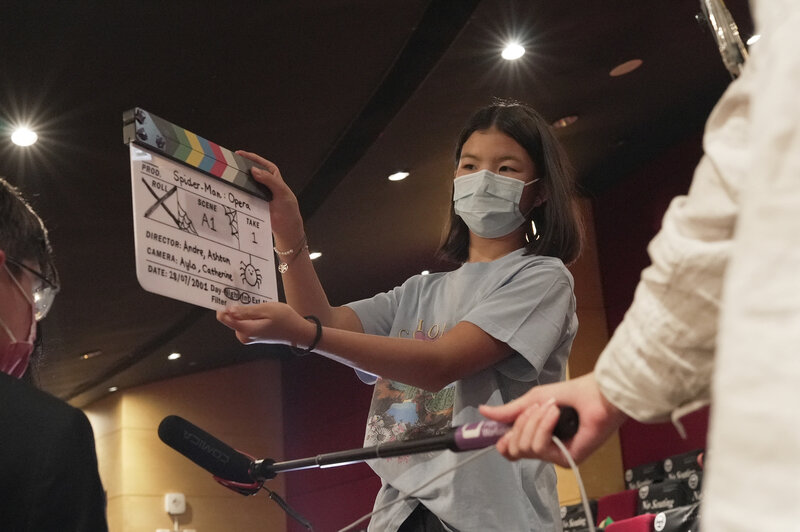 Create movie magic this holiday season at Babel Film Workshop. Choose from a range of holiday-themed filmmaking experiences – North Pole filmmaking adventure, voice acting for animation, Mad Libs film challenge, and making a New Year's resolution video. Family members can also participate in making a shoebox movie projector. Join us and celebrate the holidays with filmmaking!
Dates: 20 December 2021 to 07 January 2022
Age: 8 – 15 years
Price: HK$590-3,680 (For a 5% discount for Playtimes readers before Nov. 29 use code PLAYT5)
Location: Unit 1704, 17/F, 54 Wong Chuk Hang Rd, Wong Chuk Hang
Contact: signup@babel.com.hk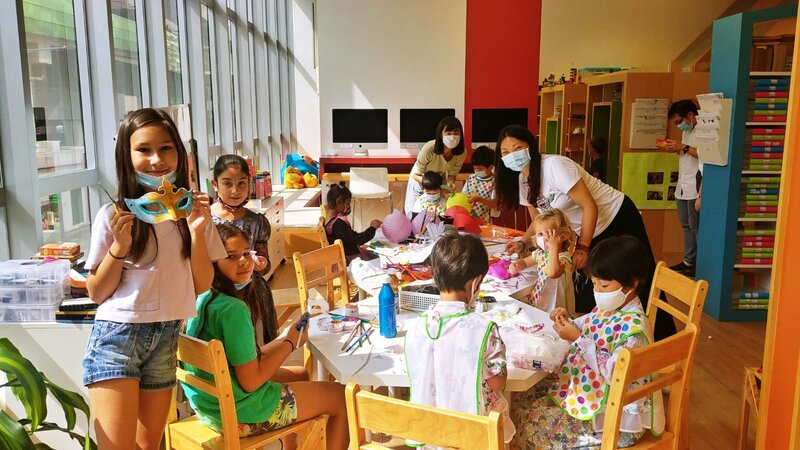 In HK for Christmas? Send your kids to Auntie Tam's Education Centre. They'll make new friends and keep their minds active. Offering fun, interactive 45 minute classes in Phonics, English, Maths, Mandarin and Art, your kids will be fresh and ready for the new school term!
Dates: 20 – 24 December; 27 – 31 December 2021
Times: 8:45am – 12:30pm
Ages:3 – 9 years
Price: $1000
Location: Auntie Tam's Education Centre, One Island South, 1/F, 2 Heung Yip Road, Wong Chuk Hang
Contact: 2157 955; WhatsApp: 5199 7289; enquiries@auntietamscentre.com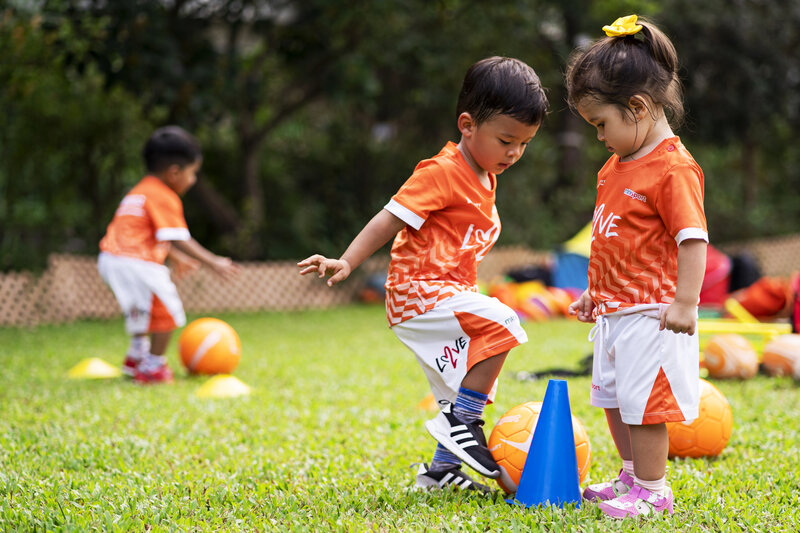 This multiple sports camp is entering its 9th year and exposes children to football, tennis, basketball & rugby, whilst also embarking on a range of Christmas themed games and activities and party games. Groups of 8 children maximum ensure that children complete these camps with positive lasting memories and new skills.
Dates: 20-24 December & 28-31 December 2021
Age: 1.5 – 8yrs
Price: $1,000 – $3180 *(10% off before December 6th) – includes a FREE camp T shirt
Location: Repulse Bay, West Island School, Tseung Kwan O, Victoria Park, Nam Cheong Park, Elements (coming soon), Adventist College (Collaboration with Ballroom Bees) (coming soon)
Website: www.minisport.hk  / www.minisport.hk/classes/winter-camps
Contact: 92208227 | info@minisport.hk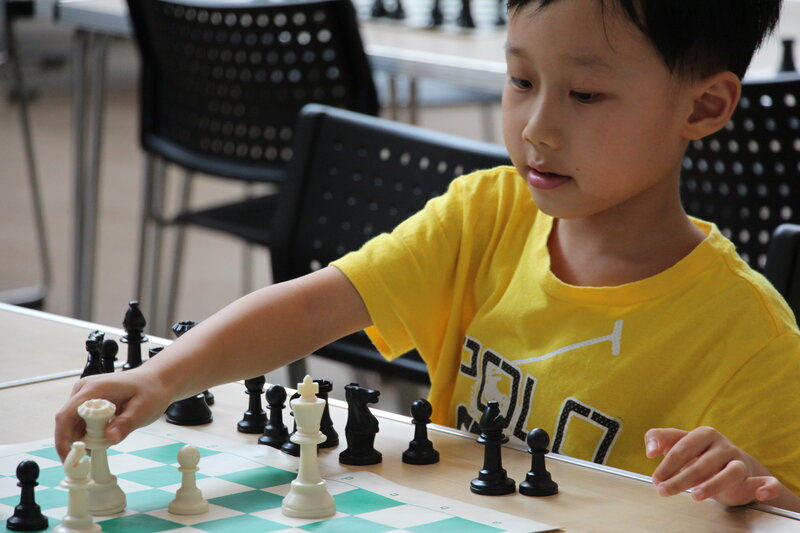 What better gift is there than your kid having fun while developing their skills and learning? Keep your kids busy with ActiveKid's camp offerings this Christmas season. From hands-on science projects and chess play, building and coding robots, to cooking, art crafting and fashion design, there is something for everyone!
Dates: 20 December 2021- 8 January 2022
Ages: 3 – 17
Price: $1,500 – $3,400
Location: ActiveKids Learning Center, Unit A, 1/F, Nan Sang Building, 86 Belcher's Street, Kennedy Town
Contact: +852 3480 4188, info@activekids.com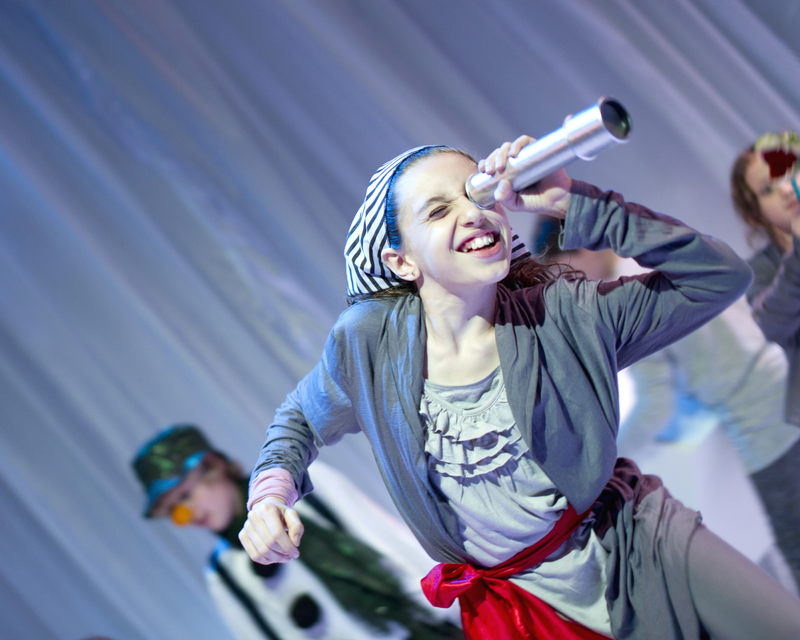 Faust's highly sought-after holiday programmes offer children an exciting boost of creativity and confidence. The Holiday Theatre course helps children develop communication and self-expressive skills through drama-based challenges and acting exercises. Creative Writing workshops, held in small groups, teach new writing techniques to facilitate children expressing themselves confidently. Musical Theatre workshops focus on developing skills in singing, dancing and acting. 
Dates: 20-23 December 2021, 28-31 December 2021, 3-6 January 2022
Age: Holiday Theatre: 3 -15 years, Creative Writing: 6 -13 years, Musical Theatre: 8 – 15 years
Price: $2,480 per 4 day programme. Save 10% before November 30th or 15% when registering 3 or more children with their friends.
Location: Sheung Wan (Faust Studios), Tai Wai (Island School), Ho Man Tin (KGV School). More locations to be confirmed
 Contact: Call Tess Polo or Paulette Victorino 2547 9114 or Info@FaustWorld.com
Helen O'Grady Drama Winter Camp
Children can participate in a wide variety of activities in drama lessons carefully devised to captivate interests and stimulate learning. These activities aim to develop ongoing confidence, self-esteem as well as skills in verbal communication. Activities include ab-libbing, music & movement, snippets, prop/costume making and a special performance on the last day for parents. 
Dates: 20 December to 31 December 2021, dates change depending on course
Age: 4-8
Price: Dependent on course and location
Location: Mid-levels – +852 3476 1340; TST – +852 2268 7755; Kowloon Tong – +852 3443 1600; Ho Man Tin – +852 2700 1700
Contact: lesmalineshk@gmail.com
Ark Eden camps bring out the compassionate, curious, creative and adventurous learners in us all through emphasising care for self, each other and for the earth. The camps involve imaginative play, problem solving through storytelling, connecting with nature and skills development (cooking, woodworking, etc). 
Dates: 20-24 December 2021; 27-31 December 2021
Age: 5 – 11 years
Price:  $670 – $750 per day
Location: Mui Wo, Lantau Island
Contact: https://www.arkedenonlantau.org/holiday-camps
With all these Christmas camps in Hong Kong, you're bound to find something that appeals to your kids!
Featured image courtesy of Shutterstock; picture 1 courtesy of Camp Asia; picture 2 courtesy of Babel; picture 3 courtesy of Faust
Related articles: