Recently updated on January 9th, 2023 at 12:53 pm
Reading Time:
4
minutes
The season of Christmas Markets and Holiday Fairs in Hong Kong 2022 is coming into full swing. Get your festive on! Full of fun and festive local products, markets offer an eco-friendly way to give gifts. Bookmark this page as we continue to update it with more events.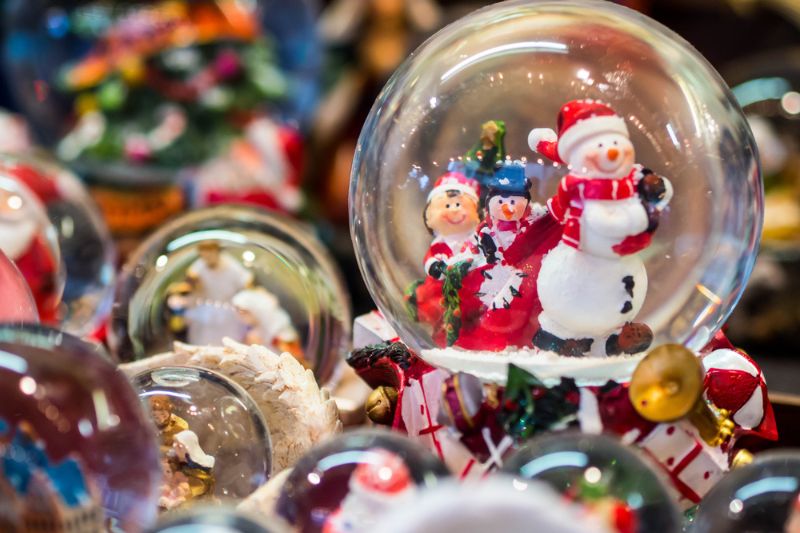 Hong Kong's longest running charity bazaar this year takes place on 10 November, giving you a great head start on all your Christmas shopping! There will be 50+ vendors showcasing in time for the holiday season. The fundraising event this year hopes to raise $400,000. Have questions about the bazaar? Email
fundraising@awa.org.hk
Where: PMQ  
When: 10 November 2022, 11:30am-7:30pm
Discovery Bay Sunday Markets
You'll love what's on offer at the Discovery Bay Sunday Markets – craft market showcasing local, independent vendors selling handmade or self-designed wares. Featuring items such as handmade bags, jewellery, home accessories, fine art, stationery, paper craft and children's accessories.
Where: Discovery Bay Plaza
When: 13, 27 November and 11 December 2022
St John's Cathedral Christmas Charity Card and Handicraft Fair
Head to the stunning St John's Cathedral to pick up local handicrafts and Christmas cards supporting a variety of local charities.
Where: St John's Cathedral, Garden Road, Central
When: 11-12 November 2022, 10:00am-5:00pm
Danish Christmas Bazaar 2022
Enjoy some Danish Christmas spirit and Hygge at the Danish Christmas Bazaar where you'll be able to shop for toys, decorations, jewellery, watches and many bargain items while enjoying a beer and a hot dog.
Where: Mariners Club, 2, Container Port Road, Kwai Chung
When: 19-20 November 2022, 10:00am-4:00pm
The Prestige Christmas Gift & Lifestyle Fairs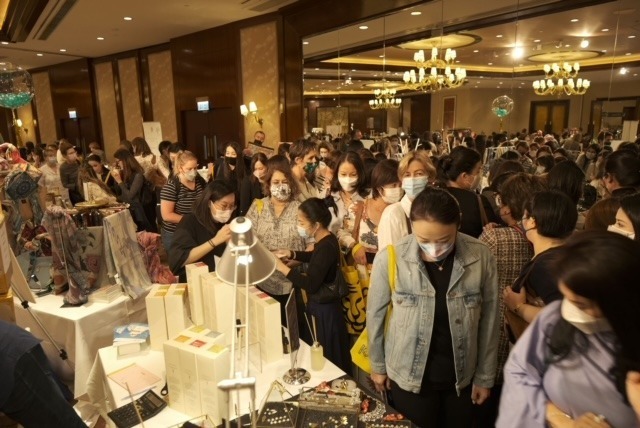 A ballroom of one-stop shopping is available at 2022's Prestige Fairs! The ever popular Prestige Fairs returns to the Grand Ballroom of Conrad Hong Kong on Wednesday 23 November and Monday 5 December, 10am to 8pm.
If you're hoping to complete all your Christmas shopping in one swoop, then head to the Conrad Ballroom for the Prestige Fairs. As you enter the ballroom you will be amazed at the incredible, eclectic variety of products from creative small business artisans and entrepreneurs. You're sure to find something for everyone on your Christmas gift list. And why not buy a little something for yourself, too?

How about making a day of it with your friends or family and enjoy lunch at the Conrad Garden Cafe or Lobby Lounge with a 20 per cent discount? For more details, visit www.prestigefairs.hk

When: Wednesday, 23 November + Monday, 5 December, 10am – 8pm
Where: Grand Ballroom, Conrad Hong Kong
Admission: FREE , open to the Public , LeaveHomeSafe & Vaccine Pass at entrance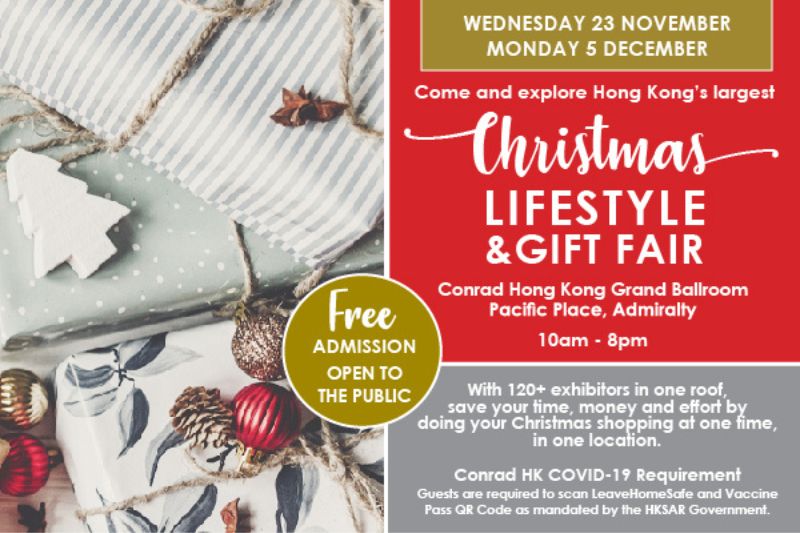 Swedish Winter
Organised by the Consulate of Sweden, this festive event at K11 offers traditional touches and plenty of shopping opportunities.
Where: K11 Art MAll
When: 25-26 November 2022, 12-9:00pm
The Repulse Bay Christmas Fair
Browse the 45 brands that have been specially curated for the fair. Find the perfect Christmas gift, be it for friends, family, children or pets among alfresco stalls selling fashion accessories, books, toys, French food, beauty and wellness products and homewares. There will be a bouncy play area for children, and live music from a band of Father Christmas and Christmas characters. Entry is free.
Where: The Repulse Bay
When: Sunday, 27 November 2022, 11:00am-6:00pm
Glam Fest
"A mini world where you can shop till you drop" taking place in the Kowloon Shangri-La. The Glam Fest fair will feature local and global products and services.
Where: Orchid Ballroom, Kowloon Shangri-La
When: 1 December 2022, 11:00am-8:00pm
Mighty Oaks Green Charity Fair
Featuring only eco-friendly vendors, the Mighty Oaks Green Fair is a good option for environmentally conscious Christmas shoppers.
Where: 1/F, 46A Belcher's Street
When: 3 December 2022, 10:30am-4:00pm
Garage Greens Christmas Pop-Up
This Christmas Pop-Up Fair brings together a community of Hong Kong brands, sustainable fashion and wellness advocates. There will also be wellness workshops.
Where: Garage Academy Campus, 4/F and Terrace, Beverly House, 93 Lockhart Road, Wan Chai
When: 3 December 2022, 11:00am-6:00pm
Qraftie Art & Design Christmas Market
Qraftie, the online shopping site selling art and design gifts from independent artists and designers is hosting its first Christmas fair.
Where: Gold Coast Plaza
When: Saturday 3 December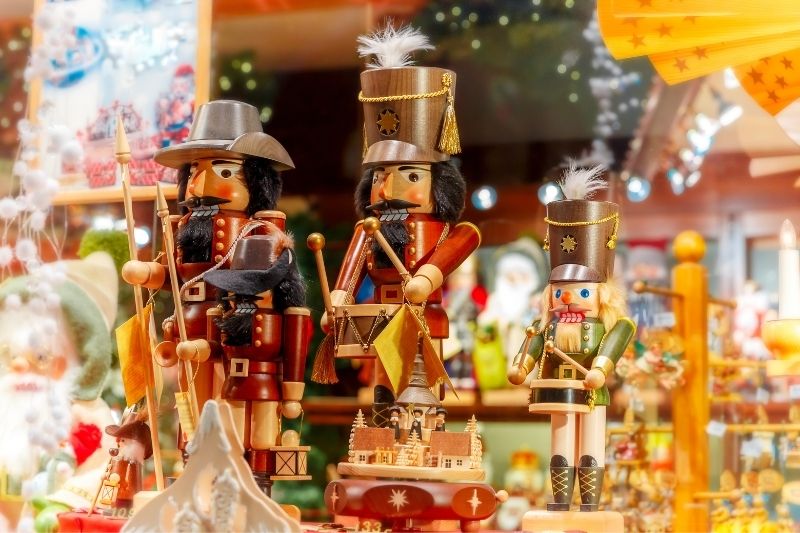 Stanley Xmas Wonder Market
Head to Murray House in Stanley for a wide range of local products, decorations, homewares, gifts and food items. It's also pet friendly.
Where: G/F, Murray House, Stanley
Dates: 5-6, 12-13,19-20, 26-27 November and 3-4, 10-11, 17-18, 24-26 December 2022
The Support Local Christmas Market 2022
Visit the Christmas market at the Hong Kong Observation Wheel to support local brands while soaking up a complete festive programme.
Where: Hong Kong Observation Wheel
When: 10 & 17 December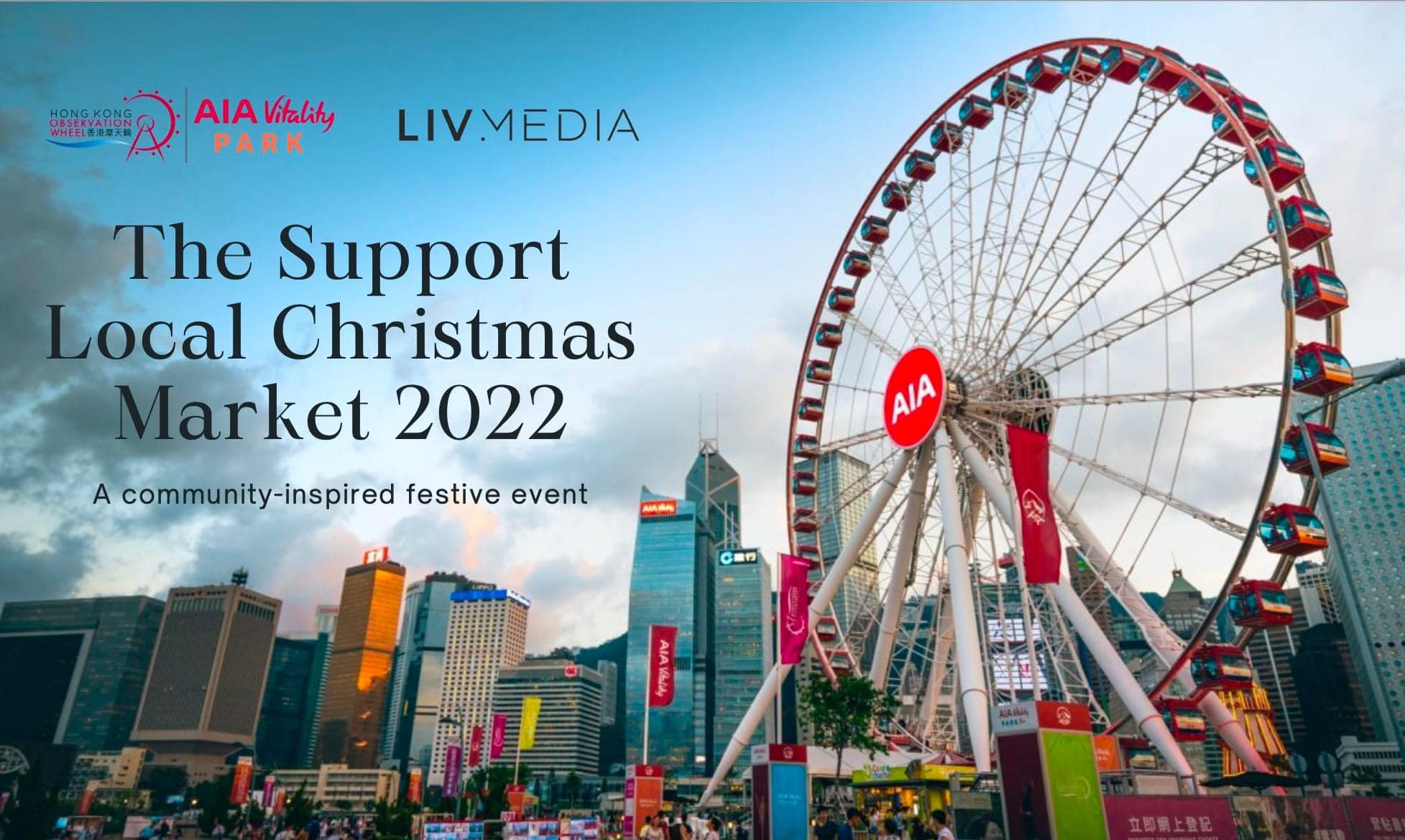 Winter Festival & Bazaar
This fair takes place at Shrewsbury International School, located just outside of Tseung Kwan O, and Features many Sai Kung based small businesses. Pre registration entry costs $80, entry on the day is $120. Visitors can have a photo taken with Santa (sign up required), participate in fun children's activities and get to feel some festive cheer.
Where: Shrewsbury International School
When: 11 December, 3:00pm-6:00pm
The Good Gift Christmas Fair 
Join Crossroads Foundation and Fair Trade Hong Kong for an
ethical Christmas marketplace.
There will be fair-trade and social enterprise gift shopping, as well as fun family activities.
Where: Crossroads Foundation, 2 Castle Peak Road, Gold Coast
When: 12-13 November 2022
Shopping Hong Kong
This year's
shopping bazaar
will take place as part of a fun event for the whole family at the Hong Kong Football Club. Located on the main pitch of the HKFC, the event will feature fun and games, an outdoor cinema, facepainting and dining options alongside the shopping extravaganza. This is a ticketed event.
Where: Main pitch, Hong Kong Football Club
When: 10 December 2022, 11:00am – 6:00pm
Hong Kong Food Festival 2022
Get your food fix on at the 19th Hong Kong Food Festival, taking place over for 5 days.  Renowned brands from Hong Kong, Japan, Korea, Taiwan and South East Asia will be showcasing, with some local brands debuting for the first time. Admission $20, and free for children 3 or below and seniors aged 65 or above.
Where: Hong Kong Convention and Exhibition Center, Hall 3
When: 24-28 December 2022, 10am – 8 pm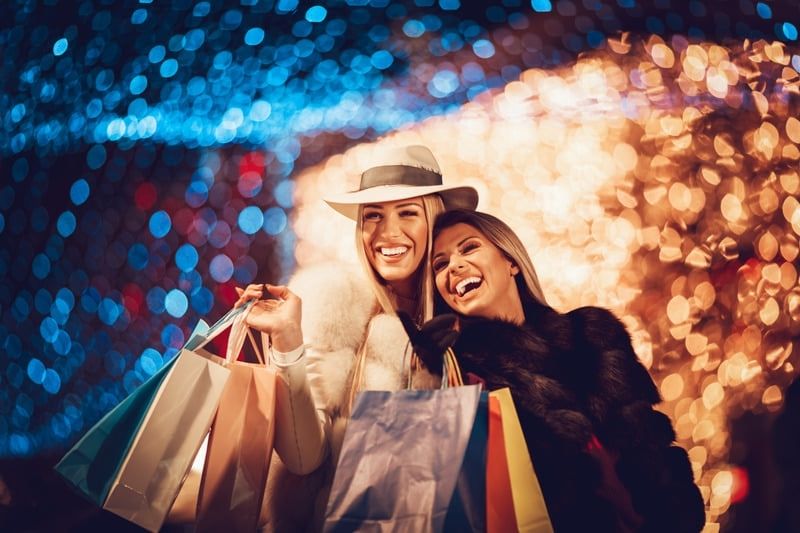 The Murray Christmas Market
For four days, this pop-up market will be open and full of festive and lifestyle products and gifts. Held at The Murray Hotel (The Arches), the holiday market will have food, wine, jewellery, clothing and art.
Where: The Murray Hotel, 22 Cotton Tree Drive, Central
When: 19 – 22 December 2022, 12 – 7pm
Main photo courtesy of Shutterstock; photo 1 and 2 courtesy of Shutterstock, photo 3 courtesy of AWA Charity Fair FB; photo 4 courtesy of Shopping Hong Kong FB.
Related Articles: