Reading Time:
3
minutes
Cookie Smiles
In case you're wondering how cookies, charity and Covid-19 could possibly come together – Cookie Smiles, a fundraising platform, could not have merged them more meaningfully. Over the span of a few short weeks, like-minded partners Jo Soo-Tang and Agnes Chin created the platform around a much-loved ultimate comfort food, cookies. From butter to blueberries, chocolate to coconut, crunchy to chewy – who doesn't love a good wholesome, home-style snap or crunch?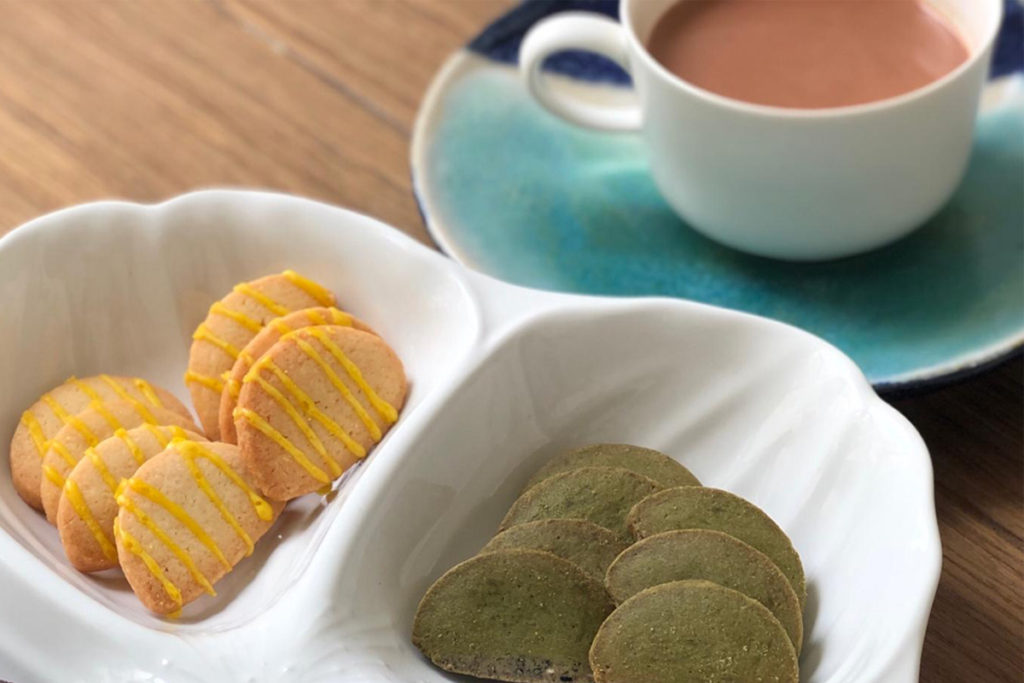 How It All Came To Be
The journey to create Cookie Smiles began over a decade ago. Partners Jo (previously a marketing professional) and Agnes (a director of Complete Deelite), are both food enthusiasts and had a joint vision for this unique social enterprise. Jo was looking to prioritize the needs of her three young children but wasn't prepared to stay home full-time.
Covid-19 offered the downtime and headspace for Agnes and Jo to create the concept for Cookie Smiles and Jo is proud to say that they came up with an executable structure in a few short weeks and officially launched in June.
They decided to use cookies as a fundraiser product for multiple reasons – there is a high level of potential customization available; the flavour combinations are limitless and standard taste is easier to achieve. Both Agnes and Jo work to their strengths with decades of experience – Agnes is the brains behind the curating and production while Jo spearheads the marketing, sales and strategy development aspects.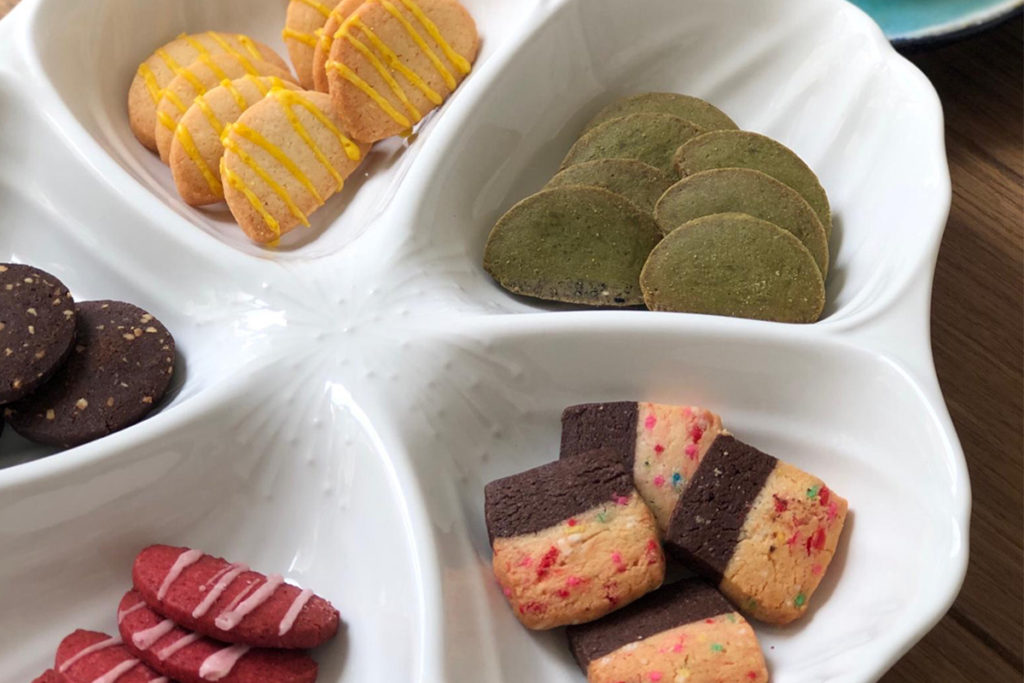 Fundraising
During these unchartered times when charities are finding it even harder to sustain donations and muster fundraising efforts, big donations will be harder to come by but an accessible and nimble enterprise like Cookie Smiles will be able to cater to donors – big or small – to contribute to the less-privileged and at the same time, make Hong Kong a more inclusive society.
Even as economies and business practices are currently evolving to cope with the challenges of Covid-19, charities too will have to adapt. With Cookie Smiles, it's still possible to advocate for worthy causes – albeit on a smaller scale – without being bogged down raising millions of dollars.
Supporting Charities & The Socially Disadvantaged
Cookie Smiles aims to help support two chosen charities per year under the umbrella of the Edible Arts Global Academy Association. They also want to reach out to the socially disadvantaged and physically impaired by offering training and job opportunities. The two inaugural charities they have chosen to focus their efforts on are Splash Foundation, which promotes safety, empowerment and connection through swimming for domestic workers, refugees and kids from low-income families, as well as the Hong Kong Down Syndrome Association.
What was also important to the Cookie Smiles mission was to offer the disadvantaged an opportunity to be retrained and/or employed. They are extremely proud of their two apprentice bakers, Ah Mei and Wei Wei, in their mid-fifties who both admirably overcame redundancies with grit and resilience.
From complete novices who could not understand the differences between types of flour, both Ah Mei and Wei Wei have been transformed by Agnes' tutelage. The former cooks are now experts with consummate baking skills using all kinds of specialized baking equipment and ingredients to produce the scrumptious products that are the pride and joy of Cookie Smiles.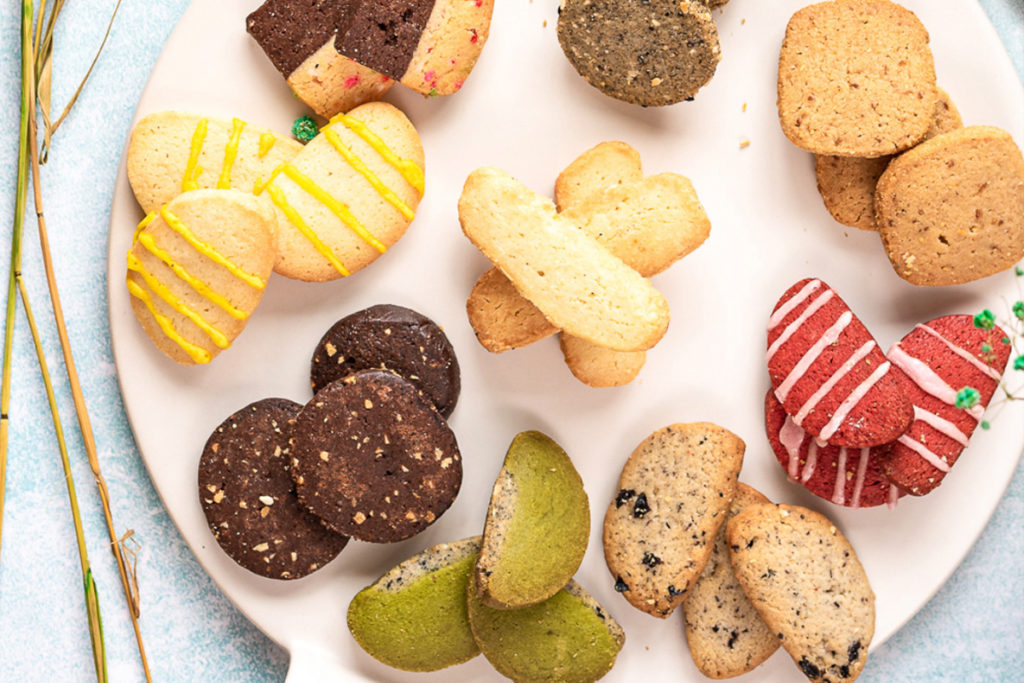 Life-Changing Good
"While the situation with the virus has made things difficult for everyone in many aspects, I strongly believe that some life-changing good can come out of this far-reaching pandemic. For one, it has allowed many of us to hunker down with those who truly matter, deeply appreciate the small things and look at life in a different light."
When the worst of Covid-19 blows over, Cookie Smiles can hit the ground running as fund-raising demand from schools, corporations and other stakeholders start to ramp up. For potential partners looking for delectable alternatives for their celebratory moments or charitable projects, they promise to satisfy. Why not try their hands-down personal favorite, a classic butter cookie with a lemon-infused drizzle. You won't be disappointed.
For Birthdays, Weddings, Christmas and More
Cookie Smiles is here for the ever-growing celebration market for birthdays, weddings and Christmas too. Cookies can easily replace goodie bags and party favours or prizes so people can enjoy these bite-sized delights, celebrate and do good at the same time – what's not to like?
Pre-order your Christmas sets. It's a time for giving and sharing. The gift set that includes: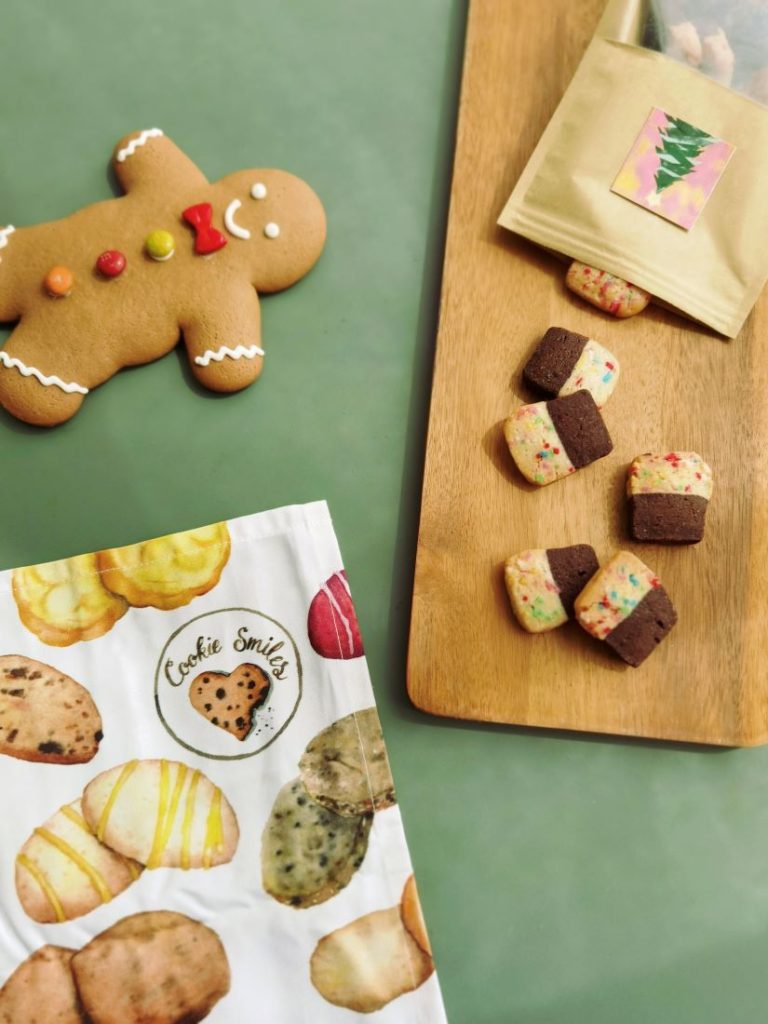 A pack of 125g Confetti Choco Snaps
A 7-inch Gingerbread Man Cookie (Named Gingy)
A Cookie Smiles' Tea Towel
For more on Hong Kong food based charities, visit our recent feature here.