Reading Time: 2 minutesWith an eclectic mix of artworks and an abundance of air and light, this three-bedroom Peak apartment is a welcoming family home that offers fun-filled warmth and understated elegance.
On the walls, a collection of contemporary works by emerging and established artists hangs staggered asymmetrically rather than in perfect alignment. The lack of pretension gives this airy, colonial-style apartment a relaxed feel. It was just the positive atmosphere this family of four was seeking when they moved into the apartment three and half years ago.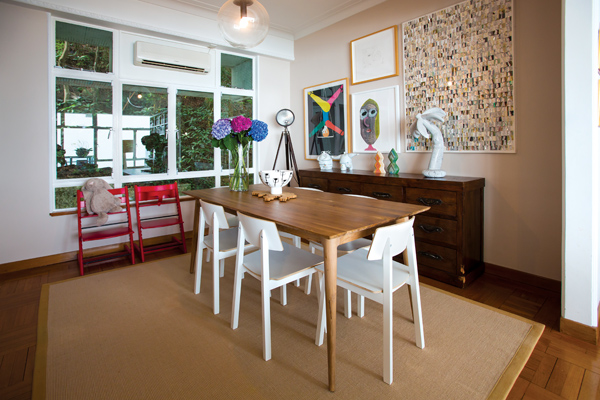 At first sight, decorating creatively without contrivance is an obvious bias of its occupants. "I don't really subscribe to one particular look and like to buy things that I really love, rather than practical purchases. Hence the recycled table dragged all the way from Paris," laughs the tenant.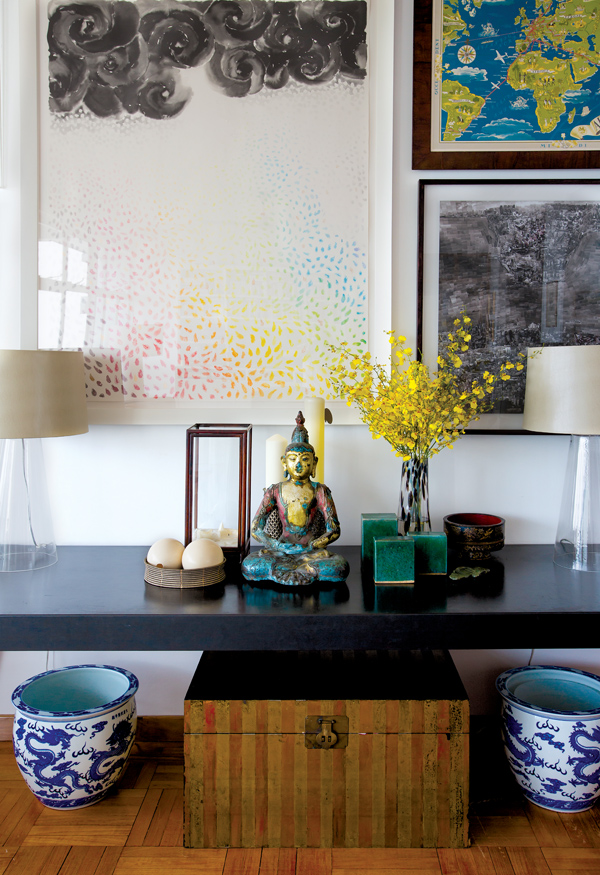 Living in Hong Kong for more than eight years with her husband, and now with two small children in tow, has resulted in a classic design aesthetic mixed with modern understatement for the tenant. She describes her interior style as "totally all over the show" and adds, "I go from loving sleek minimalism to preppy monograms to eclecticism. Whatever the direction though, I definitely think quality over quantity."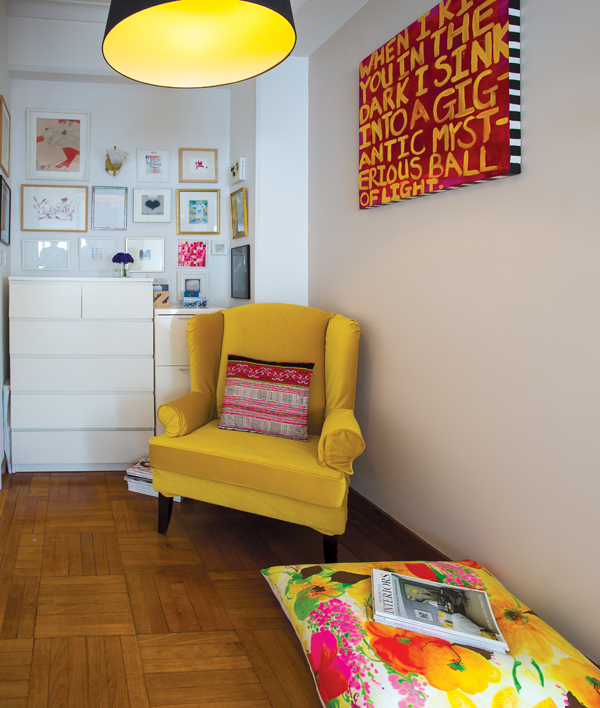 All elements combine to form an artful cohesion of a family home with chic central apartment. An old French desk in the living room – a gift from her father – merges seamlessly with a lamp by Marcel Wanders for Cappellini and a unique assortment of quirky sculptures such as the Little Man by He Jie from Pearl Lam gallery. "My Dad always said he wanted to be an architect and is, by far, one of the most stylish people I know. Right now I love Steven Grambrel. Everything he touches turns to gold," she says.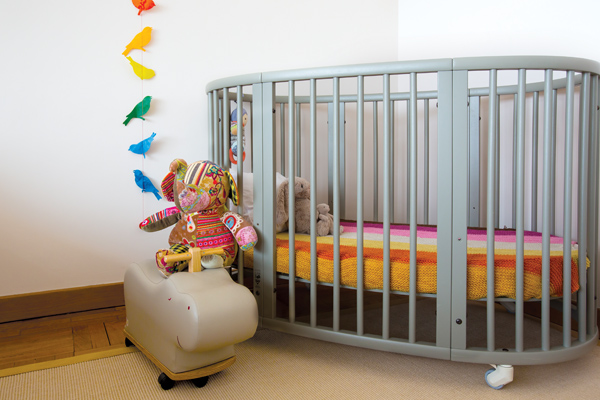 When asked about her favourite spot in the apartment, she waxes on about the spacious, over-sized main bedroom, which has a lovely little nook. "We are so blessed with high ceilings, huge windows and a great location. I love watching the city and Victoria Harbour through the jungle first thing in the morning and last thing before I close our blinds at night." Everything in this family home is personal, individualised with care, yet completely warm and lived in. It's no surprise this family loves living in Hong Kong – their home is proof of it.