Reading Time: 6 minutesIt's no question our daily lives are having a big impact on the environment. You only have to look out your window on any given day in Hong Kong to see the dramatic effects – air pollution, water pollution and rubbish lying on the ground are just some of the examples. We can't simply dwell on these problems and lament the consequences of our lifestyles; we have to make some changes. Making simple, sustainable swaps can lower our impact on the environment. Even minor modifications in the home can positively influence our local ecosystem.
Here's our guide on how to make your Hong Kong home more eco-friendly.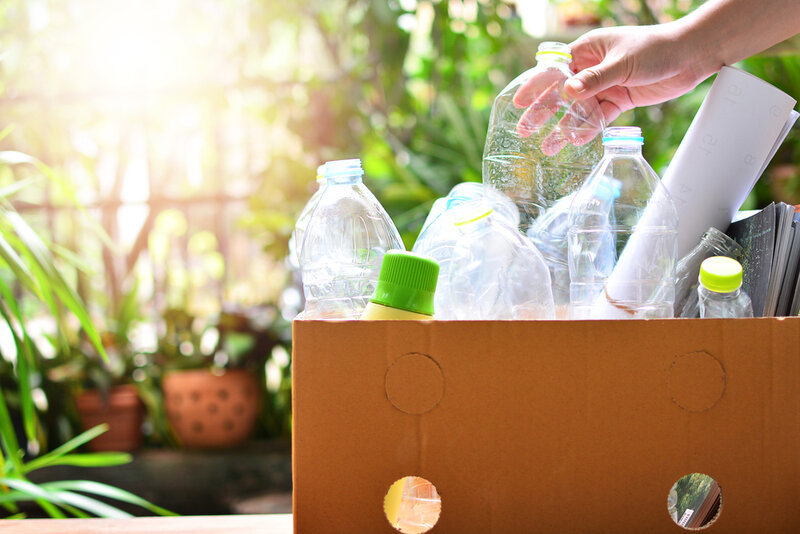 Living in a sustainable, eco-friendly way merely means choosing a way of life that is less harmful to the environment. It's becoming increasingly important for all of us to participate as a way of protecting our planet and leaving our children with a better world. Thankfully, it's never been easier to do this in Hong Kong. We've put together some information, ideas, resources and recipes you can try out to help make a difference. It's easy and fun for the whole family. Why not get started today?
Where To Begin to Create a More Eco-Friendly Home in Hong Kong
As a general rule, if you keep these words in mind (in this particular order), you will get the hang of eco-friendly living in no time: REFUSE, REDUCE, REUSE and RECYCLE. 
REFUSE – stop using single-use plastics or other items. Start with a small change, like using reusable water bottles every day for yourself and your family. Take them with you wherever you go to avoid the need to buy yet another plastic bottle that will likely end up in the landfill! 
REDUCE – Buy only what you actually need, including food, clothing, shoes and anything else with a short lifespan in your home. Reducing our consumption is impactful. It means we will put less waste in the already-full Hong Kong landfills.
REUSE – Keep good quality items in working order. A broken dehumidifier can be fixed with parts from the manufacturer and last for many more years. 
RECYCLE – This is last on the list for good reason. If we firstly refuse to buy things we can avoid, like plastic water bottles, we don't have to recycle anything. Reducing our consumption of goods means we have less to throw out. Reusing items we already own also decreases our need to consume more. Recycling isn't an efficient way to deal with all the waste created by overconsumption and it requires a lot of resources. It is therefore a last resort.
The Issue of Waste in Hong Kong
Your efforts, however big or small, make a difference, so if we can all work together, it's possible to create a greener, cleaner environment.  A greener life is not only beneficial for the environment but is extremely important for the health and well-being of your family. Being eco-friendly can also save money in the long run.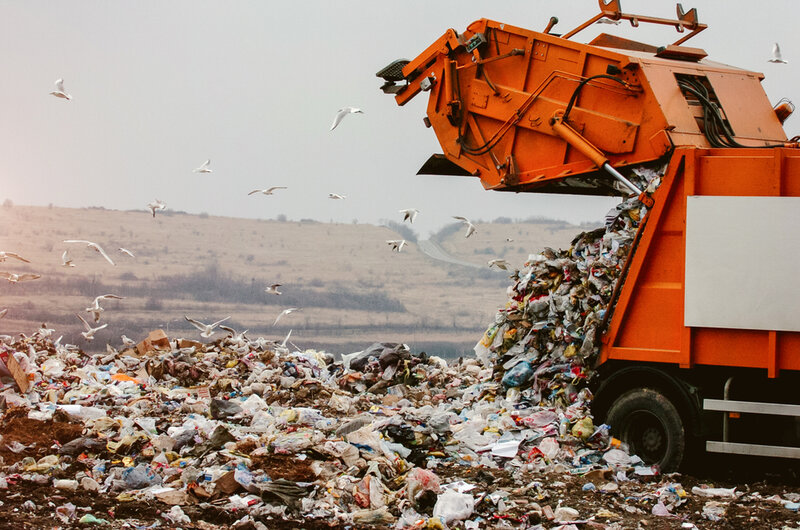 To keep things in perspective, here are some facts:
Each year,

nearly 6 million tonnes of waste

are generated (far more than other regional cities per capita)

More than half of all waste is put in landfills

In the past 30 years, Hong Kong's municipal solid waste increased by nearly 80% while its population grew by 36%

In the same time period, the daily per-capita MSW rate rose from 0.97 to 1.27kg, so not only are more people throwing away waste, but we're each throwing away 30% more.
What is Hong Kong Doing to Help the Waste Situation?
In order to help curb these issues, Hong Kong created a plan that most of us probably weren't even aware of, the Hong Kong Blueprint for Sustainable Use of Resources 2013 – 2022.
The campaign slogan is "Use Less, Waste Less" and KS Wong, Secretary for the Environment, had this to say at the time of creating the campaign:
"Permit me to share one of my personal beliefs. I believe a simpler life is a happier life. We can eat what we need, which can be nutritious and delicious, and not more. There are many opportunities for us to enjoy simplicity. Our homes do not need to be over-designed. We can separate recyclables so we can recover resources. We can work together in our community so that we and future generations can transform and conserve Hong Kong with sustainable and green moves."
All of this still applies today, although there is a new plan in place, the Waste Blueprint for Hong Kong 2035. The new plan has two key targets: to reduce the per-person daily waste disposal by 40 to 45%, and to raise the waste recovery rate to around 55% in the medium term. Along with the new plan is the vision for "zero landfill by 2035." There's also a waste charging policy that will charge people according to the quantity of waste generated. 
Source: HK government
What Are We Throwing Out?
44% of the waste in Hong Kong is food waste, followed by paper at 22% and plastics at 19%. The rest is made up of wood, glass, metal, textiles and others. 
Since so much of our waste is food waste, it's super important to compost. There are companies in Hong Kong who can help set up community composting if your building doesn't provide it. There are also government grants available to install industrial compost machines at larger residential spaces. Composting can greatly reduce what goes into your bin! 
Food Waste Solutions
Food Rescue App Phenix launched in Hong Kong in February 2021 as a joint venture with OntheList. It is a mobile app that connects food and beverage outlets and consumers to repurpose unsold food at discounts of 50-70 per cent. It has more than 150 partners, including Pret A Manger and Feather & Bone, and was created to tackle the staggering food waste in Hong Kong, where 3,353 tonnes of food is sent to landfill each day.
Last year, Phenix rescued more than 7,000kg of food and avoided 32,000kg of CO2 emissions. This year, to coincide with Earth Day, Phenix has created Phenix Pledge committing to rescue a whopping 69,000kg of food. Check out the app.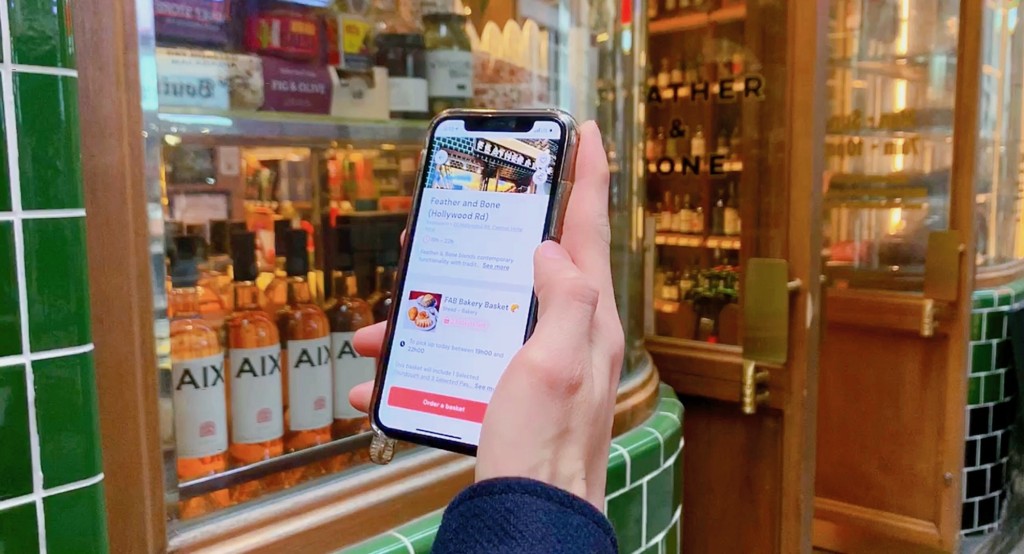 Excellent Resources on How to Minimise Waste
Bea Johnson's

Zero Waste Home

: provides tips and advice on how to live a zero-waste life

Lauren Singer's

Zero Waste Lifestyle

: provides info on how you can live without producing trash
Easy Ways to Make Your Home More Eco-Friendly
Bring your own reusable bags with you for any shopping (groceries, clothes, toys, etc)

Shop the wet markets with your own bags

Refuse extra packaging (like small bags used for cold items at supermarket cashiers)

Refuse umbrella bags in shops 

Use newspaper or paper to clean up dog waste instead of plastic bags

Use tap filters (e.g. Aquasana) or filter jugs (e.g. Brita) rather than bottled water

Always bring your reusable water bottle with you

Ask for dine-in mugs or bring your own take away containers

Refuse plastic cutlery

Create your own eco-kit to bring around with you, including metal/ bamboo straws, reusable container and cutlery, etc

Don't buy or use plastic wrap and ziploc bags; instead use resealable sandwich bags,  beeswax wrap or Furoshiki cloth wrapping. 

Buy in bulk whenever possible (shops listed below) and bring your own containers

Shop at zero- or low-waste stores, such as Live Zero, Slowood, A&M American Store

Try reusable bamboo or cotton cloth towels instead of paper towels which only get used once
Eco-Friendly DIY Cleaning Product Recipes
These DIY recipes for cleaning recipes have few ingredients and are safe for your family, allowing you to make your Hong Kong home more eco-friendly. 
Homemade Foaming Hand Soap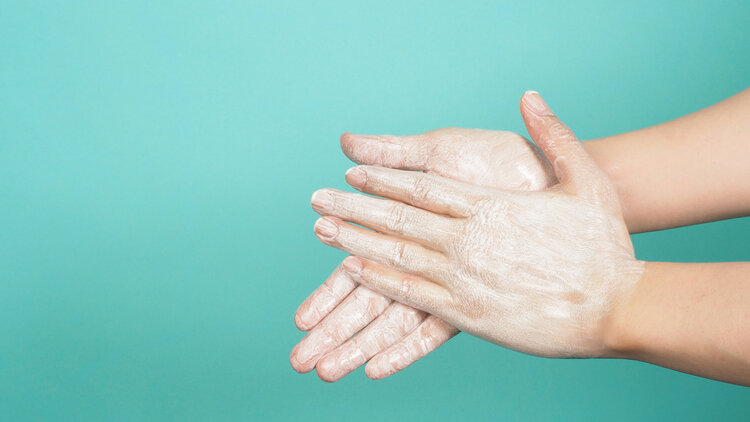 10-12 drops of Essential Oil* (Thieves oil has natural anti-viral, antibacterial properties)

Water to fill 
To make: Place all ingredients into a refillable foaming hand dispenser (available at Muji) 
Multi Surface Spray Cleaner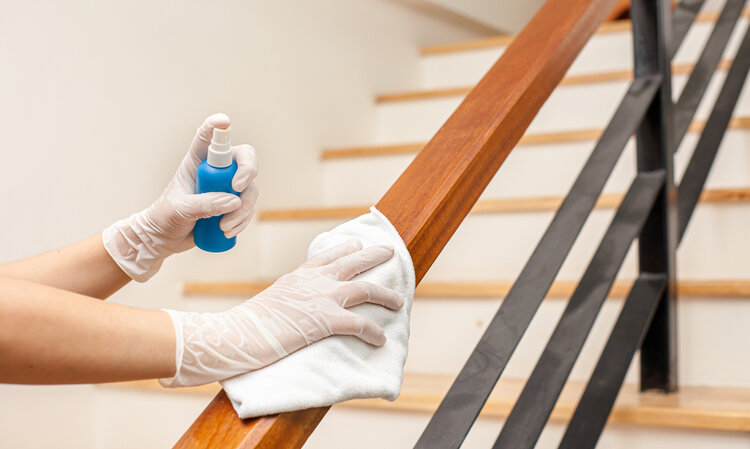 1/2 tsp Washing Soda

1/2 tsp Castile soap

2 cups warm Water

15 drops Lemon Oil
To make: Mix well in a glass jar until washing soda dissolves. Great for kitchen counters, tiles, kids' tables. Store in a spray bottle and shake before use. 
Basic Floor Cleaner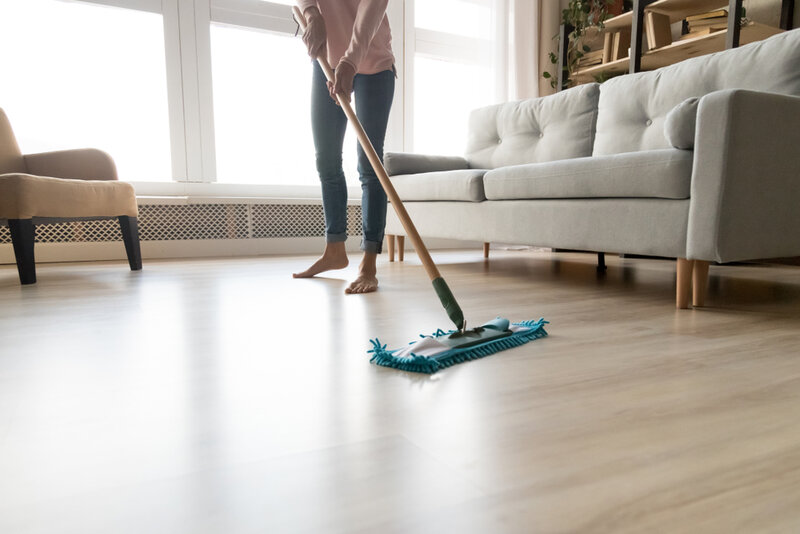 3 – 4 Litres Hot Water

2 tbsp Castile Soap

15 – 20 drops Essential Oil  
To make: Mix just before use.
Bug Spray*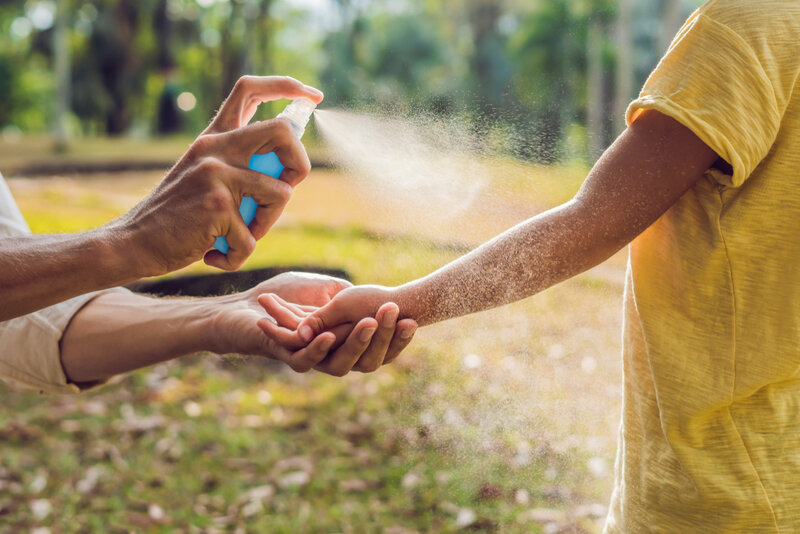 1/4 cup witch hazel

1/4 cup distilled water

10-15 drops each of citronella essential oil, lemongrass essential oil, lavender essential oil and patchouli essential oil

2-3 drops Argan oil

1 teaspoon Vitamin E oil
To make: Add witch hazel and distilled water to bowl and mix. Add essential oils to the bowl. Add Vitamin E oil and Argan oil. Mix all the ingredients together completely. Simply stir gently with a spoon. Pour mixture into a spray bottle.
Shake well and apply just before heading outside. Reapply as necessary. For children under 10 years old, decrease the drops of essential oil to only 5 drops of each type.
*Recipe from Steam Powered Family. For an alternative recipe check out our article on insect repellents.
Disinfecting Spray (toilet)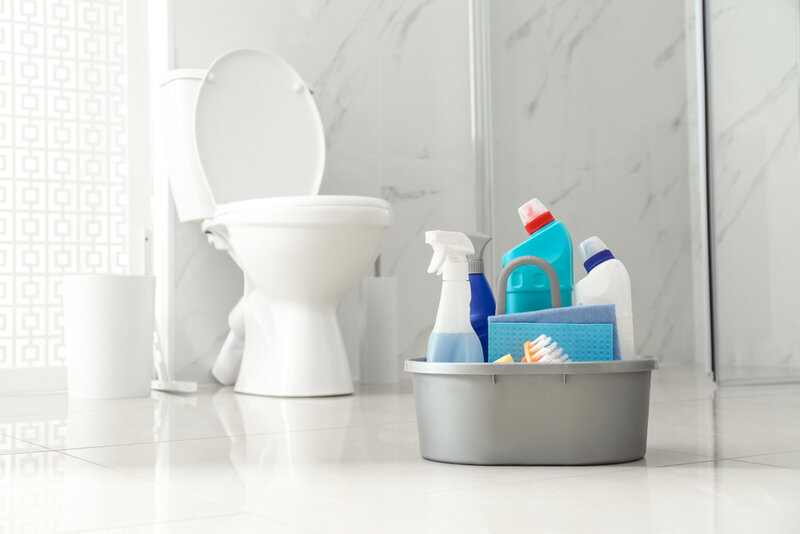 1 1/2 cups Hydrogen Peroxide

1/2 cup Lemon Juice

18 cups Water

15 drops  Essential Oil
To make: Mix just before use.
Eco-Friendly/ Zero-Waste Stores in Hong Kong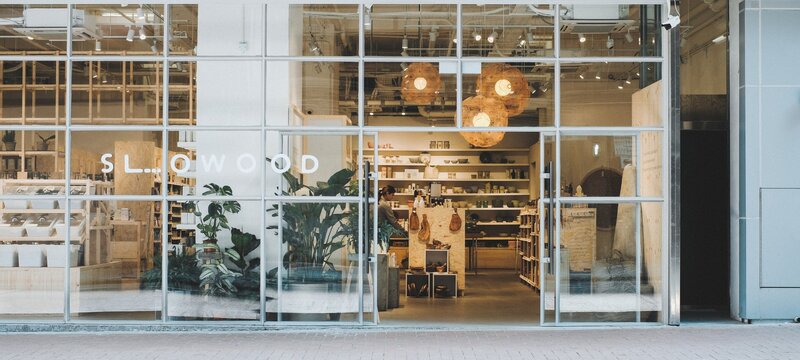 Slowood – Kennedy Town, Shatin, Discovery Bay

Live Zero –

Sai Ying Pun and Sai Kung

Edgar – 5 Moon St , Wanchai

Bamboa  – Shop S304, PMQ, 35 Aberdeen Street, Central

 

Lively Life –

Shop UG 6, UG/F, CC Wu Building, No. 302-308, Hennessy Road

Pyaar – 10/F Hong Kong, 39 Yiu Wa St, Causeway Bay

Beyond Plastic –

Unit 1, 3/F Oceanic Industrial Centre, 2 Lee Lok Street, Ap Lei Chau

Wet markets/Farmers markets – Across Hong Kong (Just remember to bring your own bags!)

Hong Kong Bread Box

www.hkbreadbox.com/
When it comes to creating a more eco-friendly home in Hong Kong, it's not about being perfect; it's about making small, actionable changes that, if taken by everyone, will make a huge difference!
Featured image by: shutterstock; picture 1 courtesy of Shutterstock; picture 2 courtesy of Flickr; picture 3 courtesy of HK government; pictures 4- 8 courtesy of Shutterstock; picture 9 courtesy of Slowood.
Article updated April 2022
Related articles: