Reading Time: 6 minutesThis year, Hong Kong Father's Day falls on Sunday, June 20. Treat the number one man in your life with one of these amazing Father's Day dining deals in Hong Kong 2021.
Father's Day Restaurant Deals
Kick off Father's Day celebrations with a contemporary Italian Omakase feast at Aria, and a cheeky complimentary cocktail "Per te Papà" for dad made from – Gin, Coffee and Cocoa infused Campari, Vermouth and Dark chocolate.
Food: Sardinian Poached Boston Lobster with Tomatoes, Japanese Wagyu Rib Eye and an extensive range of house-made pastas, including Tagliatelle with Beef Bolognese and Braised Oxtail Ragout.
Cost: $990 for 5-courses, $1,490 for 7-courses and $1,990 for 10-courses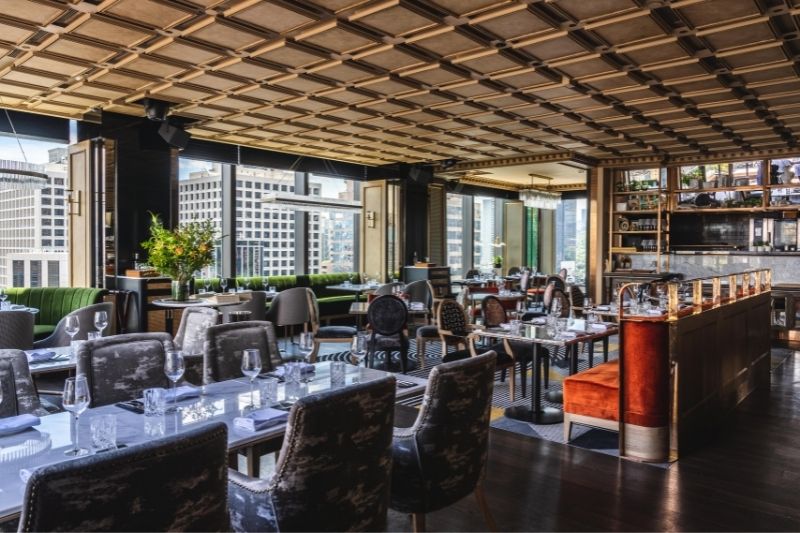 Watch the chefs in action at this Lan Kwai Fong favourite Italian which offers a great value brunch option this Father's Day 2021.
Food: Alongside the signature Neapolitan Pizza, the Fathers Day Brunch will also include delicacies from the salad bar, a carving station and dessert corner. Brunch highlights include Chicken Stew, Roasted Vietnamese Suckling Pig, Roasted Wagyu D Rum, Italian Pork Sausages, Baked Whole Seabass with Salt Crust, Chive and Lemon Dressing, Sautéed Prawns with Pink Pepper and a number of traditional Italian Desserts. Executive Chef John Leung has given an extra touch on the Father's Day brunch.
Cost: $398, plus $288 for free-flow alcohol including Prosecco, house wine, house spirit, Peroni beer, Aperol Spritz and Dear Rose. Taittinger Brut Réserve is available for $480 per bottle.
Children: $198, Ages 4-12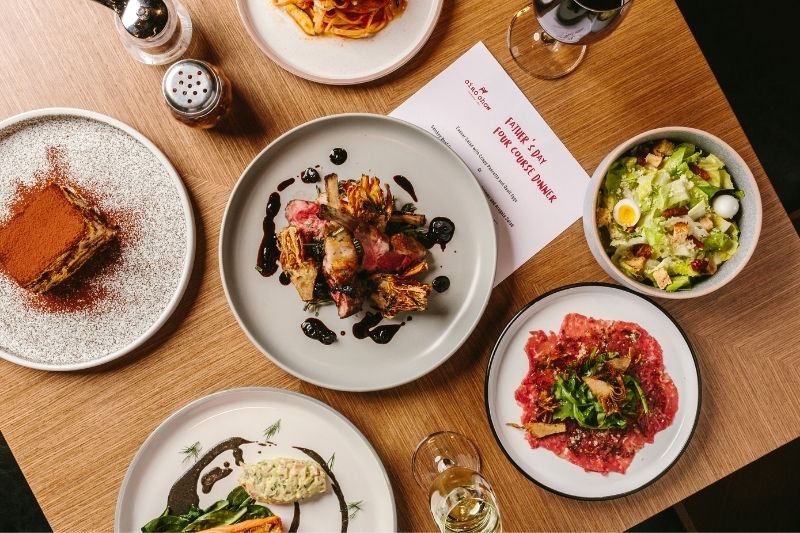 Nothing beats a nice Sunday roast to kick start a festive occasion. A decadent brunch featuring an unlimited supply of delicacies from the carving station, seafood bar and dessert corner, this is one Father's Day dining deal that's sure to whet the appetite!
Food: Brunch highlights include Organic Whole Chicken, Melt Raclette Cheese and Wagyu D-Rump Roast Beef.
Cost: $498, with additional Free flow packages available from $168-$308
Children: $249, ages 3-11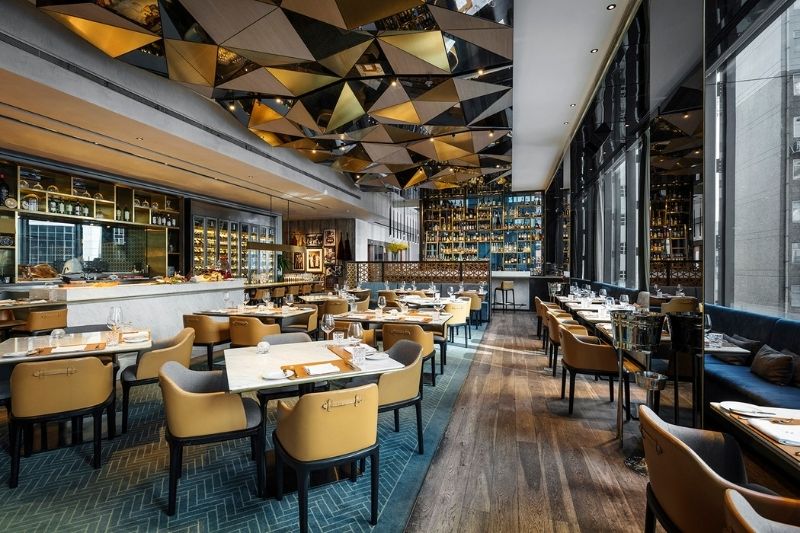 Enjoy some modern Japanese cuisine with dad at Honjo this Father's Day 2021.
Food: Food favourites include – Pork Belly and Wagyu Tataki, plenty of Sushi, Sashimi, and Tempura, Cauliflower in Black Truffle and Passionfruit Butter Sauce, USDA Prime Ribeye, or slow-cooked Short Rib with Red Wine Miso.
Cost: $680 with free-flow packages starting at an additional HK$220.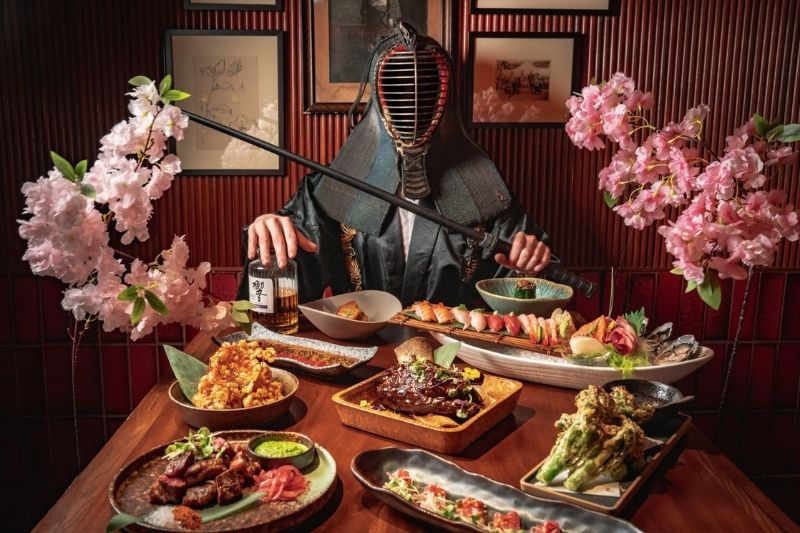 Looking to splash out this Father's Day? Treat Dad to a three-course set menu for lunch or dinner at The Lounge at the Four Seasons.
Food: Choose from Pumpkin Soup or Botan Ebi, Grilled Wagyu Hanger Steak or Wok-Fried Garoupa, and 70% Chocolate and Hazelnut Pudding with coffee and tea.
Cost: $590 per person
Who can say no to an authentic Indian Father's Day feast at Chaiwala on Wyndham Street?
Food: Brunch highlights include Pani Puri, Bombay Fried Chicken. For mains Classic Chicken Tikka and Lamb Chop Kadai Masala, served with Basmati Rice and Naan.
Cost: $398 with free-flow packages starting from $180.
The hotel along the North Point waterfront is offering some tasty menus for the Father's Day 2021 weekend, with a complimentary glass of house wine or beer upon arrival.
Food: Brunch favourites include eggs Benedict and fresh seafood, with lots of food stations.  There is also a 6 course Chinese set menu at the Hotel's Grandiose Ballroom, featuring classic dishes, like abalone and bird's nest.
Cost: From $428 per adult and dinner from $638 per adult.
Enjoy a feast of Northern Spanish treats at The Optimist, where all dads receive a gin cocktail upon arrival.
Food: Serving up favourites like Eggs Huevos Rotos, Padron Peppers, juicy Tomahawk, decadent Lobster Rice, and Truffle Ratatouille.
Cost: $498 per person with free-flow packages starting at $180.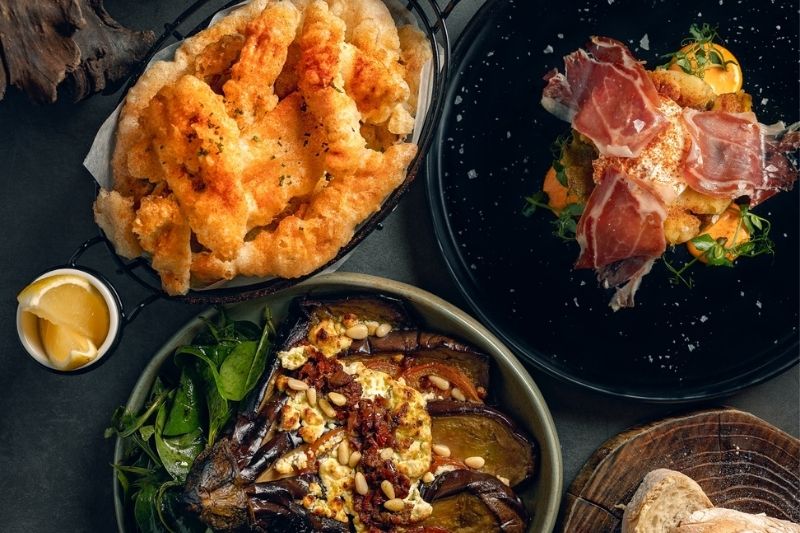 Looking for a Father's Day dining deal that's sure to impress? The team of teppanyaki chefs at Super Deluxe are serving up their 'dinner theatre' special this year, and we can't wait to sink our teeth into it!
Food: The 'show' on Father's Day will lead you on a journey through Toyosu market, from sashimi to Hokkaido scallops and meaty tiger prawns, not to mention sinking your teeth into the premium A5 Kagoshima wagyu.
Cost: $1,288 per person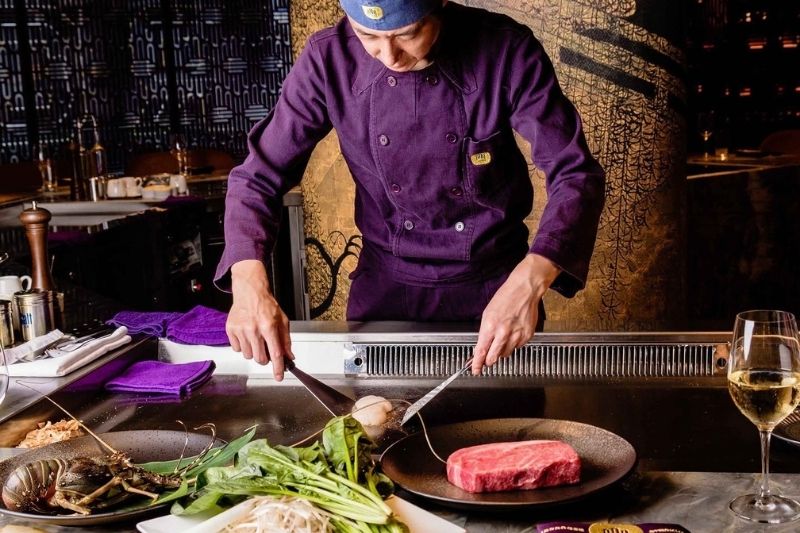 Treat daddy to a brunch at the ever popular Tokyolima.
Food: Enjoy Fried Chicken, Spicy Hamachi, and mains such as Grilled Beef Ribeye and Chicken Yakitori.
Cost: $498 with free-flow packages starting at $180 per person.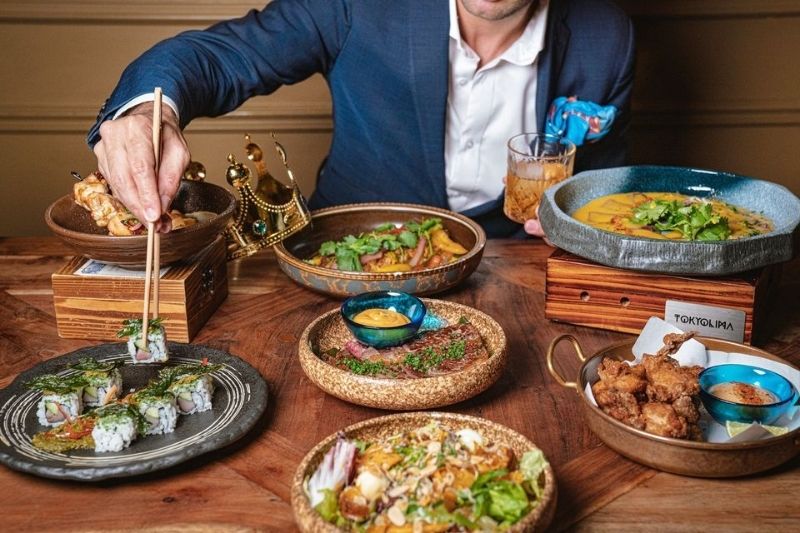 Spice up Father's Day with Sichuan at Chilli Figara, where all doting dads will receive a lucky $88 voucher to use on another visit.
Food: Enjoy the flavour-packed a la carte menu with brand-new Cold Summer Specials, and chilli-infused cool appetizers.
Kyoto Joe
As part of this year's Father's Day dining deal, dads will receive a complimentary set of Tanai Kogen Ginrou IPA and Ginrou White Beer at Kyoto Joe along with 2 delicious food menus to choose from.
Food: Kobe Beef Rolls and Saga Wagyu Hot Pot with generous free-flow packages starting at HK$298.
Cost: Brunch $528 per adult and All you can eat dinner $628, and free flow packages starting from $298
Children: Brunch $280 per child and All you can eat dinner $380 (height 80-120cm).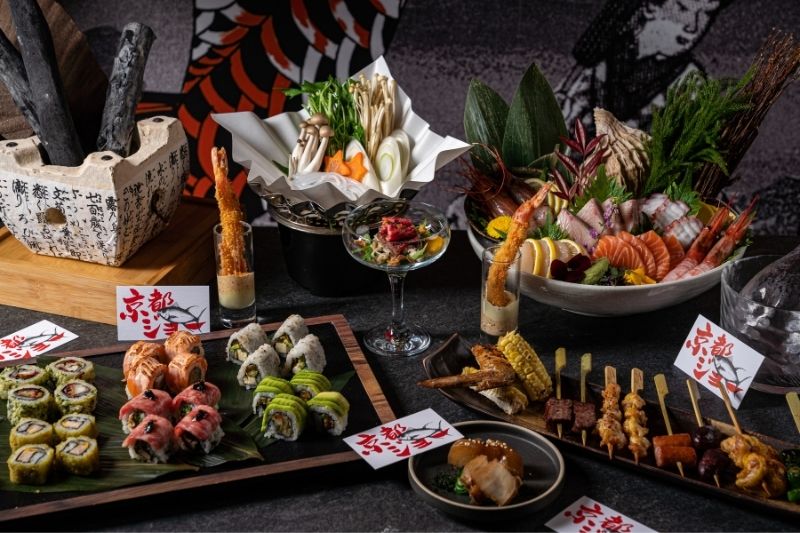 Other places to enjoy Father's Day dining deals on the island:
See also: Our pick of Family Friendly Restaurants in Hong Kong
Take Out Specials this Father's Day 2021
Seoul Recipe – Father's Day Takeaway Dining Package
Indulge in some delicious Korean food for Father's Day with Seoul Recipe. The Father's Day package comes with a complimentary special gift of two Korean Premium Handmade Copper Cups to properly enjoy the drinks with.
Food: Menu highlights include Signature Grilled Marinated Galbi, assorted Korean Pancakes,  Korean fried chicken, with yummy Korean drinks.
Cost: $1880 to share amongst 4
The takeaway package is available to pre-order between 10th – 17th June, and can be picked up directly at Seoul Recipe SoHo or delivered on 19th or 20th June.
For orders visit www.seoulrecipe.com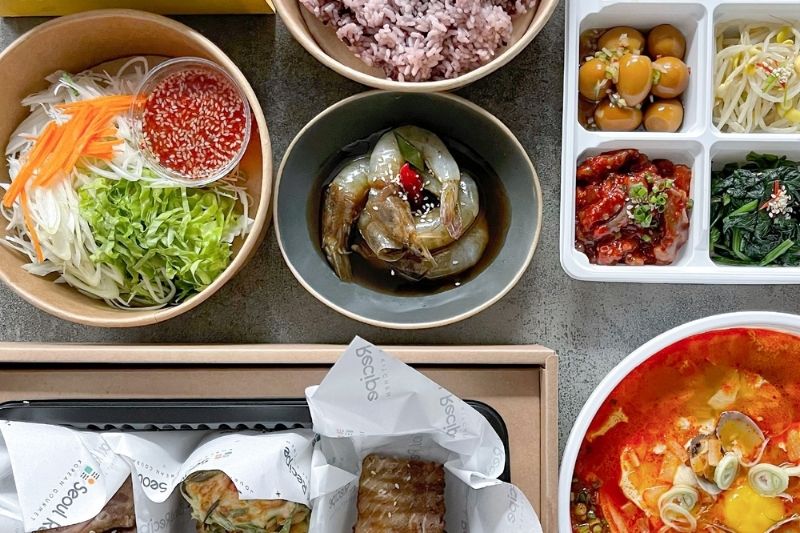 Four Seasons
Order a four-course takeaway menu to savour at home with Dad from the Four Seasons.
Food: Enjoy Caesar Salad with Seared Wild Pepper Salmon, Lobster Bisque and a choice of Bourbon Orange Glazed Gammon Ham with Macaroni and Cheese or Wagyu Beef Ribs with Truffle Sauce; and Espresso and Salted Caramel Chocolate Cake.
Cost: $2,680 for four people
24-hour advance purchase is required. Call 3196 8882 or email: dining.hkg@fourseasons.com.
Enjoy some decadent treats from 22 Ships and JIA Everywhere with this BBQ set to enjoy at home this Father's day.
Food: The set includes Sourdough Bread, Tomato Relish, Green Asparagus with Romescu, Baby Gem Lettuce with Pomegranate and Sherry Vinaigrette, Spanish Octopus with Mojo Verde Sauce, XXL Carabineros Prawn, and 90 Days aged Rubia Beef with Piquillo Pepper.
Cost: $1988 for four people, and add on a few cold cocktails or bottle of wine from their in house selection.
Order before 6pm for next day delivery.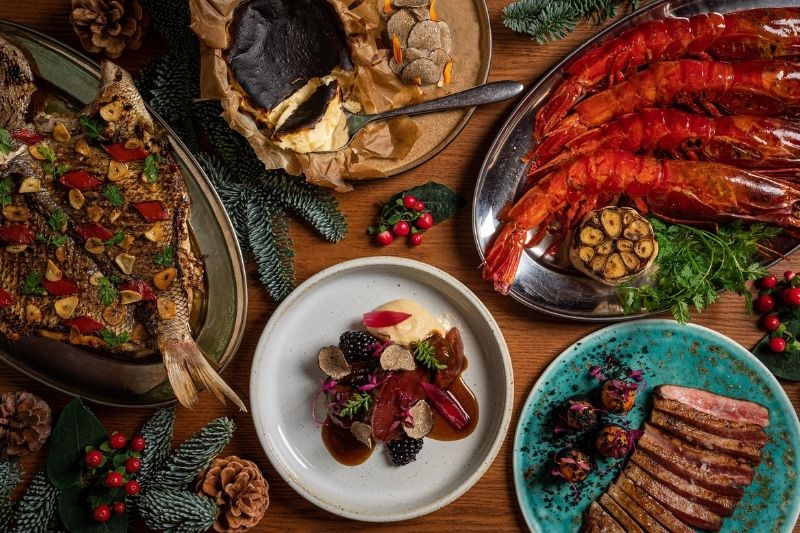 Staycations Dad's Will Love
The Langham – What Makes My Man
In celebration of Father's Day, The Langham has launched a series of staycation packages, featuring the newly launched fragrance, Essenze Javanese Patchouli from Ermenegildo Zegna.
Package: As well as the fragrance, the package includes a made to measure experience with Zegna at their Peking Road Global Store.
Dates: Available from 1 June until 31 July 2021
Cost: $1,388 per room per night for the standard package with the option to upgrade to the deluxe and ultimate.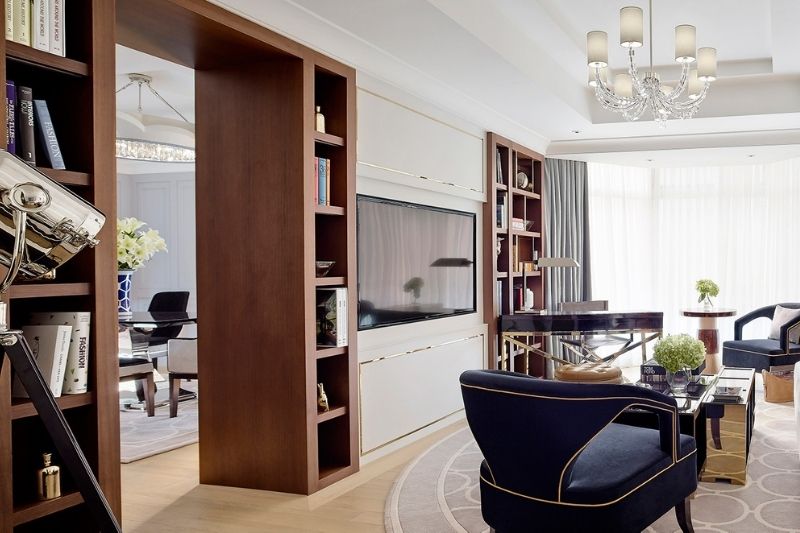 Plan an indulgent staycation for 2 on Father's Day, giving you quality time together.
Package: Overnight stay in one of the renovated Deluxe Rooms, breakfast and set dinner for 2, private, bespoke tailoring experience, Hong Kong observation wheel and carousel ticket for two, and a bottle of Caprice Negroni, complimentary virtual fitness classes, dad-themed doughnuts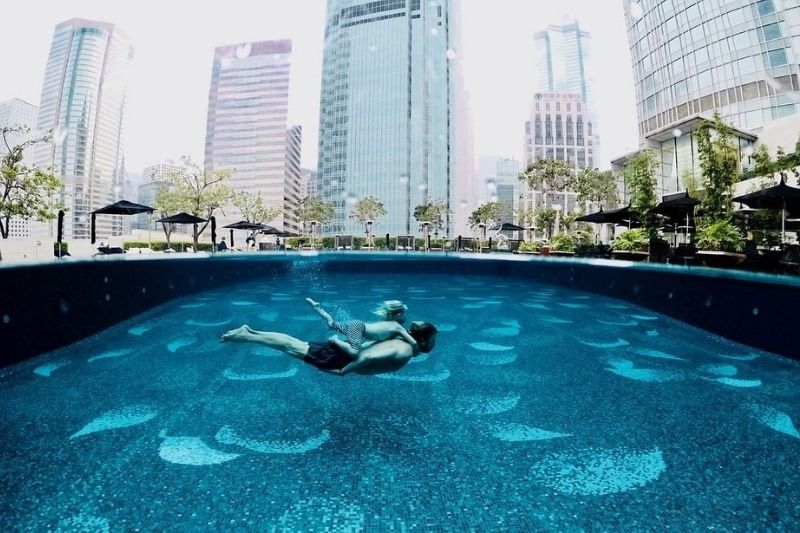 Stay with the family at The Pottinger, and enjoy special in-room cocktail experience.
Package: Exclusive in-room cocktail experience with The Envoy award-winning bartender, Antonio Lai between 3-7pm on the check-in day (inclusive of one cocktail for each adult and one mocktail each kid). Complimentary breakfast for two at Gradini, and free access to Goji Studios Central.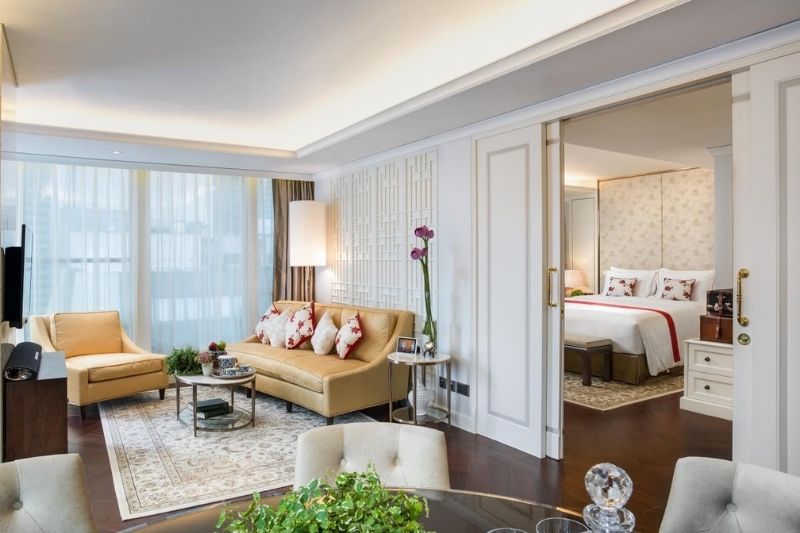 Something Extra Special for Father's Day 2021
Four Seasons
Boy's Night Out
Treat Dad to an indulgent evening at the Chef's Table at Caprice. where he'll enjoy a curated three-Michelin-starred French menu from Chef Guillaume Galliot with wine or cocktail pairings.
Cost: $1,888 + 10% per person and Cocktail Pairing: June 15 & 17, 6:30 pm – 9:30 pm
Superhero Spa Treatment
Let dad take a break from his busy schedule and enjoy a Deep Tissue Theragun Percussion Massage, helping to ease muscle tension and deep-seated fatigue.
Cost: $3,000 + 10% service
We hope you've enjoyed this list of Father's Day dining deals in Hong Kong! For more deals and specials, be sure to subscribe to our newsletter in the footer below. Here's to everyone having a fantastic Father's Day 2021!
Main photo courtesy of Shutterstock; photo 1 courtesy of Aria, photo 2 courtesy of Ciao Chow; photo 3 courtesy of Porterhouse; photo 4 courtesy of Honjo, photo 5 courtesy of Chaiwala; photo 6 courtesy of The Optimist; photo 7 courtesy of Crown Super Deluxe; photo 8 courtesy of Tokyolima; photo 9 courtesy of Kyoto Joe; photo 10 courtesy of Seoul Recipe; photo 11 courtesy of 22 Ships; photo 12 courtesy of The Langham; photo 13 courtesy of the Four Seasons; photo 14 courtesy of The Pottinger.
Related Articles: