Reading Time: 5 minutesWithout the over 370,000 foreign domestic workers (also known as a domestic helper) in Hong Kong, locals and expats alike wouldn't be able to enjoy a lifestyle with some precious free time. Having extra help at home can alleviate a lot of time spent on things like household chores, grocery shopping and cooking. For families with both parents working, having the luxury of a domestic helper on hand means there's more time to spend with children after work rather than rushing home to cook. A helper can become a lovely addition to your family too. Finding and hiring the right fit for your family is a bit of a process with rules and etiquette governing their employment. So what's the best way to find a suitable domestic helper and what salary can you expect to pay? What's the hiring process and what rules and etiquette are involved with employing (and keeping) a foreign domestic helper with your family?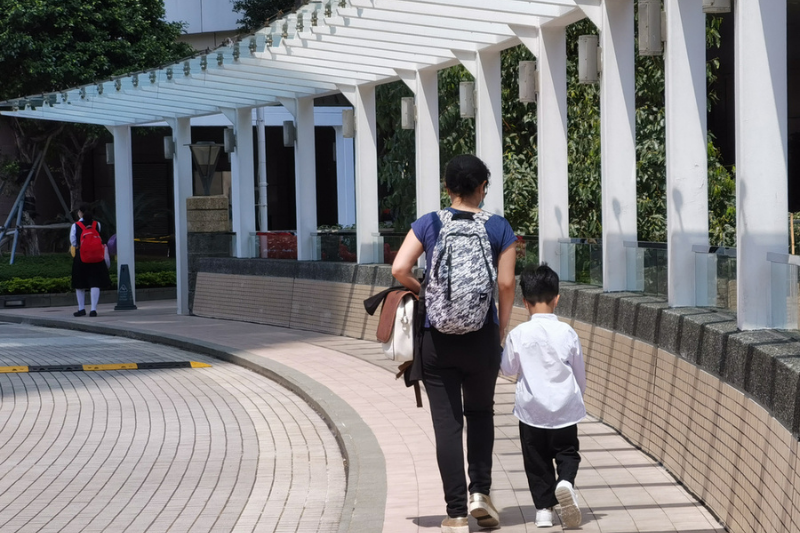 Where to Find a Domestic Helper
When looking to hire a domestic helpers, you can place an ad (at your residence notice board, on Facebook or sites like AsiaXpat), ask your friends for a referral or go to an agency. Word of mouth or a referral from a trusted friend or colleague is typically a great way to go. With agencies it's important to choose a reputable company who will not charge the FDW high placement fees or lumber her with an unethical loan to repay the recruitment fees. Employment agencies in Hong Kong are only allowed to charge domestic helpers a maximum 10% of their first-month salary so if they are charging more, look elsewhere. HelperChoice is an amazing resource for everything related to FDWs and they do not charge the FDW any fees.
Hiring Process
Once you have narrowed your search, finished all the interviews and finalised your choice, it's time to hire your helper. Here you can turn to the Labour Department for a standard employment contract. The contract is for a 2 year period so keep that in mind as you will have to renew every 2 years. The employment contract outlines the duties, living conditions, minimum wage and other regulations set forth by the Hong Kong Labour Department. 
Get your pen ready and fingers limbered up as you will need to fill out 4 copies of the contract – for your helper, you as the employer, the Consulate and the Immigration Department. If you're using an agency, they can help complete the contract documents. 
Domestic Helper Pay: Rules, Laws and Some Etiquette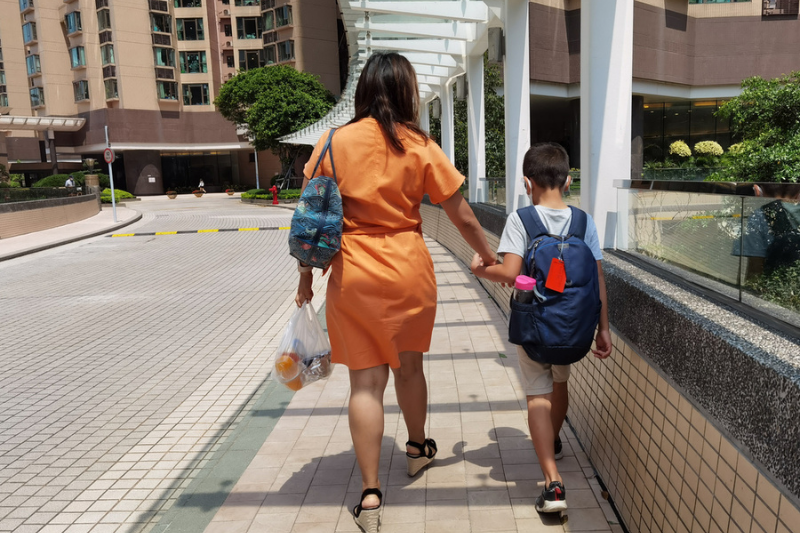 For domestic helpers, there are special rules that apply such as the Minimum Allowable Wage (MAW), which is currently HK$4,630 per month. It's a good idea to keep in mind that domestic helpers with a lot of experience could expect a salary that is more than double the minimum. Some veteran helpers earn up to $10,000 per month. In addition to salary, you must either provide all food or give a food allowance of no less than HK$1,121 per month. Be sure to check what the current rates are as they are reviewed every September and can change. 
One unwritten rule when employing a domestic helper is to keep her happy. Bonuses are a great incentive! You may choose to give a bonus at any time but it's a nice gesture to give a bonus for a birthday, Christmas, Chinese New Year, end of contract and/or before a trip to her home country. The Christmas or end-of-year bonus could be like the 13th month bonuses given by many companies in Hong Kong (so, a month's salary). 
Working Hours
While there are no standard working hours set for helpers, it is stipulated that one in 7 days is a rest day, most typically every Sunday. This must be a 24 hour period of rest. As for the usual number of hours worked per day, it's up to you to provide ample time for rest and free time (as you have from your own work). This is more about etiquette and being a thoughtful employer. If you ask your helper to start super early in the morning to help with young children or food preparation, it would be best to let her off early too. Work hours for helpers can be tricky with working parents as they often have an early start to the day but want to eat dinner later than kids. Just consider how many hours each day you're asking your helper to put in and find a way to allow some time for relaxing, resting, eating, etc. 
What About Accommodation?
The government employment contract stipulates that a helper must live at your (the employer's) address, but they only mention free "suitable accommodation with reasonable privacy" so this is at your discretion. If your current residence doesn't have an appropriate space for a helper, you will have to carefully consider this before hiring, keeping in mind what you would find reasonable and comfortable in terms of size and condition of the space, including privacy. 
What about a live-out helper? This is a BIG no. It is illegal in Hong Kong to have a live-out helper and the penalties are steep. Don't risk it. 
Another note on the contract says helpers can only work at the address specified on the contract which means they are not allowed to take on side gigs or part-time jobs or work somewhere else such as your office or a relative's house.
Leave and Time Off
The government publishes a list of general and statutory holidays each year. By law you must give your helper all the statutory holidays off. According to Labour Department, if the statutory holiday falls on a rest day, a holiday should be granted on the day following the rest day. For example, if Boxing Day falls on Sunday, you give your helper the day off the following day (27 December), but this day should not be a statutory holiday or an alternative holiday or a substituted holiday or a rest day.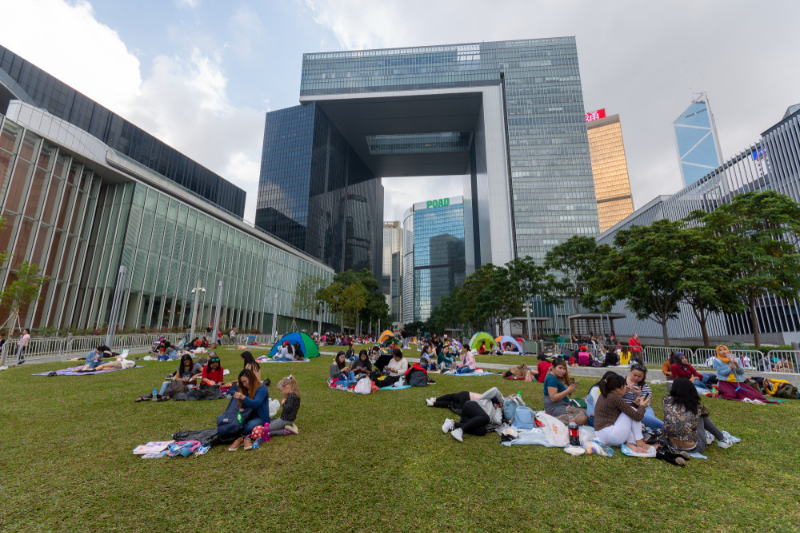 For the general holidays, it's up to you whether you also want to give these days off. For many families, since they may also have the day off to spend together, it's nice to give their helper some extra free time. 
In addition to holiday days off, your helper must take vacation leave for at least 7 days in their home country after finishing one contract.

What About Work Visas For Domestic Helpers?
You will have to submit a foreign domestic helper work visa application with the employment contract to the Immigration Department. Just make sure you have all supporting information and documents or you may face delays which can be pretty annoying. Your helper will only be able to start work once the visa is issued.
Travel and Other Costs
It's up to you to pay all the costs of hiring. Any costs incurred during the contract and visa application might have to be reimbursed so be sure you ask for receipts for items like notarisation, consulate, visa and immigration fees, etc. There may also be a requirement for a medical check-up in the home country. You will also pay travel costs from the helper's home country to Hong Kong. This includes airline tickets plus daily food and travel allowances of HK$100 per day. 
Insurance
You must take out Employees' Compensation Insurance and are required to provide medical care free of charge for your helper. There are insurance policies for helpers so make sure you have one in place from the start of employment.  
General Domestic Helper Etiquette and Consideration
After all the basics have been covered, it's time to step back and think about how lucky you are to have help in your home. Take stock of this and treat your helper with respect and kindness. After all, your helper is away from her own family and is here keeping your home running smoothly and may be looking after your children. The relationship you build is up to you but your helper can be a beautiful addition to your family if there's mutual appreciation.
Related articles: