Reading Time: 4 minutes
 1 The Christmas countdown
The 1st to the 25th of December is also known as the time of Advent, and during these weeks having an Advent calendar helps to heighten the anticipation of Christmas. Advent calendars take a variety of forms, for example a large card with flaps or boxes which can be opened to reveal either part of a story, a treat or a small gift. Towards the end of November, Advent calendars containing chocolate figures become widely available, featuring scenes from the traditional (e.g. Santa Claus) to the contemporary (e.g. Peppa Pig).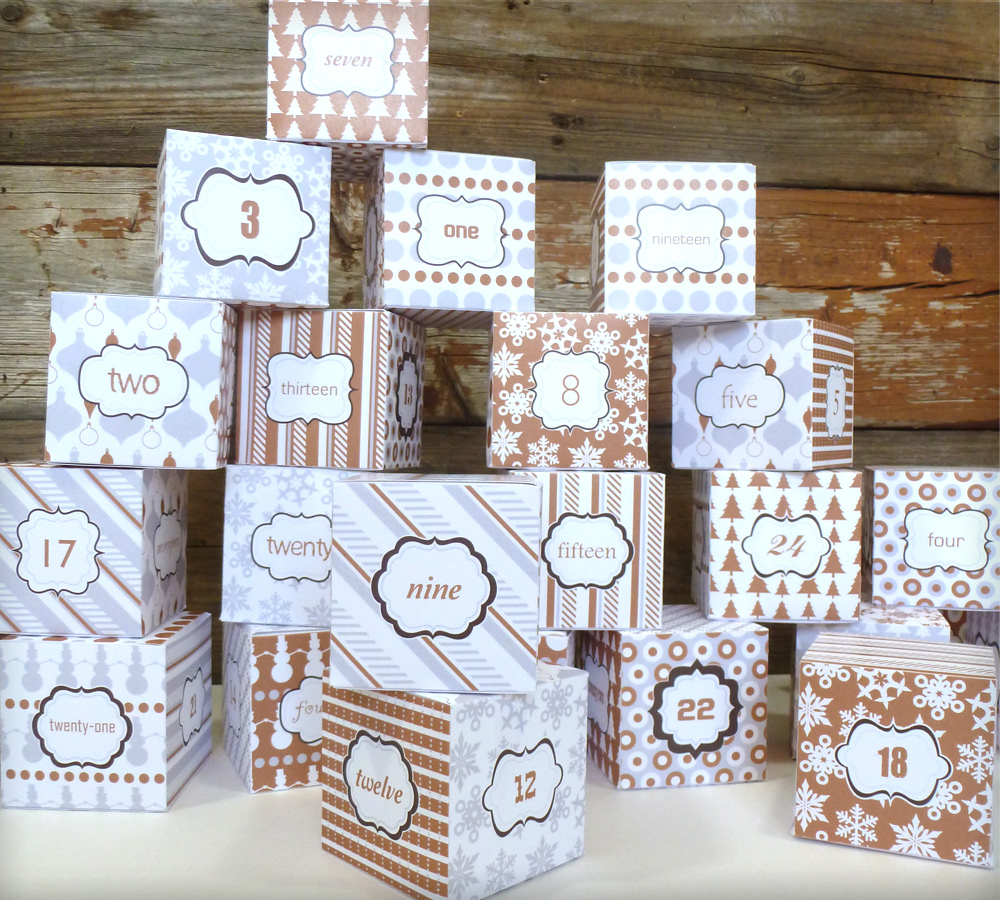 Not excited about chocolate? Make your own Advent calendar. Toby, a father of two young children in Hong Kong, recalls how his parents in Germany would bring out a row of twenty-four little burlap stockings tied onto a long piece of twine. Each sock marked a day until Christmas and contained candy, small toys or a special activity for him and his brothers to enjoy.
2 Festive family greetings
Christmas is a wonderful time to reconnect with friends and family we may not have seen as often as we would have liked, due to busy schedules or distance. While many greetings have evolved into digital form such as emails or Whatsapp messages, it might be fun for you and your child to go back to traditional paper cards for the season.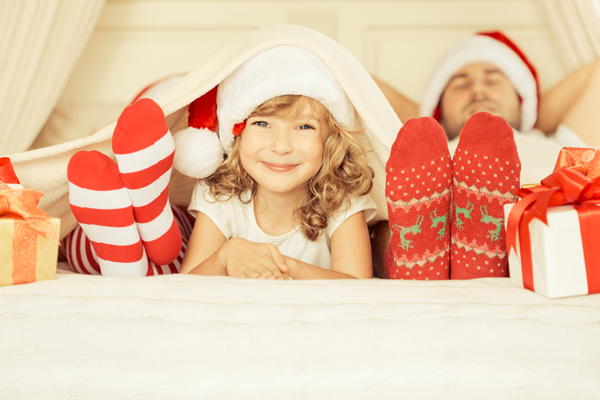 For one Pok Fu Lam mother, Yumiko's Christmas card tradition is an exciting event as her three children love to dress up for their annual visit to a photographer. She finds this is a great opportunity for them to take treasured family photographs. The selected photo is then printed out as a greeting card, which is a wonderful way for friends and relatives to see their family grow over time.
If your toddler is camera-shy, an enjoyable project could be bringing out the crayons, stickers and glitter to make some handmade cards. Many toddlers love helping with the list of who to send the cards to, which is also a great way to remind your child of friends and family they might not see frequently.

3 Christmas tales
While movies might be a little long to hold a toddler's attention, reading Christmas stories, especially accompanied by a mug of warm, cinnamon chocolate is sure to get them curious and excited about Christmas. With a wide range of stories available, from adventure and fantasy, to funny or heart-warming tales, there's bound to be something for everyone. Some seasonal favourites include 'The Polar Express', 'How the Grinch Stole Christmas' or 'Mr. Christmas' for fans of the Mr. Men and Little Miss series.
4 Christmas carols
Get those little windpipes warmed up and spirits soaring with Christmas tunes! An impromptu karaoke playdate featuring easy-to-sing favourites such as 'Jingle Bells', 'Frosty the Snowman' or 'We Wish You A Merry Christmas', is sure to be a big hit. Bring out the drums, bells and tambourines for added festive cheer, although your neighbours might not thank you for that!
For brave, budding performers, you could even organise a short carolling session around the block, complete with gingerbread cookies for an afternoon snack.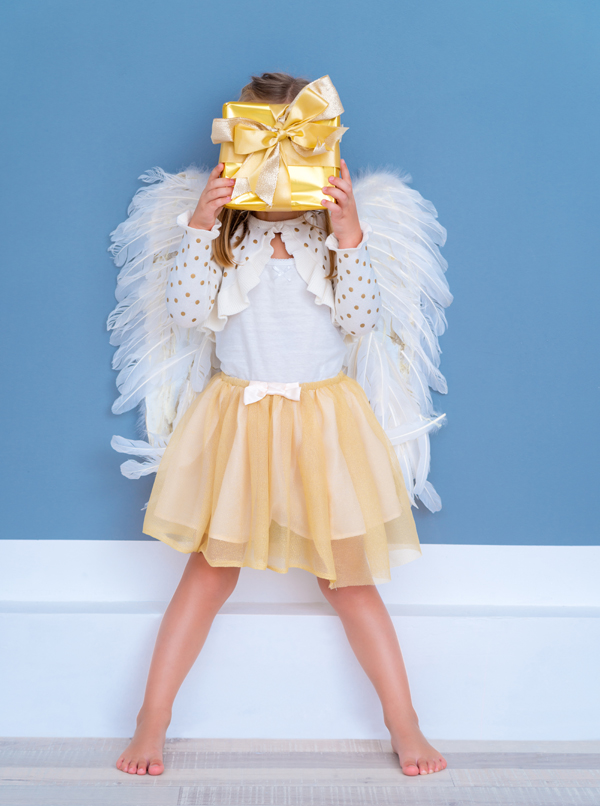 5 Get into the spirit of giving…
While many children are excited about their Christmas presents under the tree, this is a great time to get your toddler thinking about others, less fortunate, some of whom may not receive any gifts. Raid your kitchen or get shopping with your child to make a donation to Feeding Hong Kong, which organises an annual Christmas food drive. The organisation collects food, money and non-perishables that get packed into thousands of 'Santa Sacks' which are delivered to the less fortunate around Hong Kong. For more information, visit www.feedinghk.org.
Each Christmas since 1988, the Make-A-Wish organisation holds its annual fundraising programme, 'Share the Joy of a Wish', at LANDMARK. Bring your toddler here to support the foundation's charity counter where proceeds go to grant the wishes of children with life-threatening medical conditions
In addition to this, many other charitable organisations hold special fundraising events in the run-up to Christmas, such as the charity sales held across Hong Kong by Operation Santa Claus and their partners, organised by the South China Morning Post and Radio Television Hong Kong.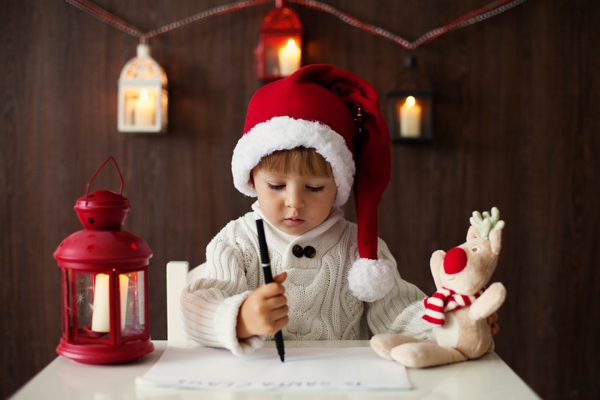 6 … And receiving
Help your toddler write his or her letter to Santa Claus including an assessment of their 'naughty or nice' behaviour, alongside their Christmas wishes. In addition to this being a fun activity (you would probably have a good laugh with your partner over some of the answers later), you might pick up some useful hints about what to pop under the tree.
7 Christmas culinary delights
Bring out the cookie cutters and get baking with your children. Seasonal favourites include gingerbread men, traditional German Zimtsterne (cinnamon stars) or mini stollen. There are also many mouth-watering and toddler-friendly recipes to discover on the Annabel Karmel website.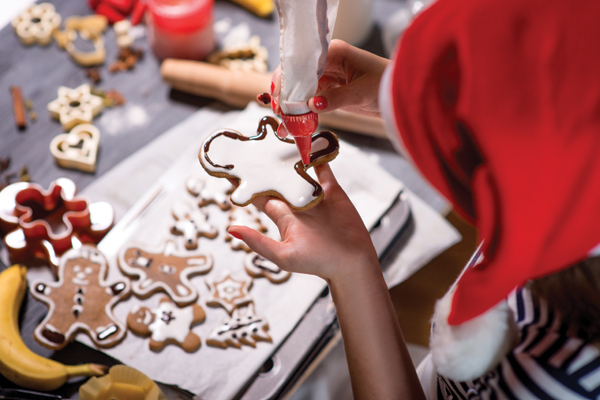 Sylvia, a working mother-of-three, loves baking, especially during this season, with her 3-year-old twins, Evan and Keira. Both of the twins enjoy getting their hands messy and find making the dough as much fun as playing with Play-Doh, but with the benefit of getting to eat the delicious results! Having your whole house smell like Christmas afterwards is just an added bonus.
For those who are more comfortable cooking instead of baking, work up those little appetites by creating a special Christmas menu with your toddler. You might end up with turkey pizza instead of roast turkey, or three desserts instead of sides, but a much more excited child at mealtime.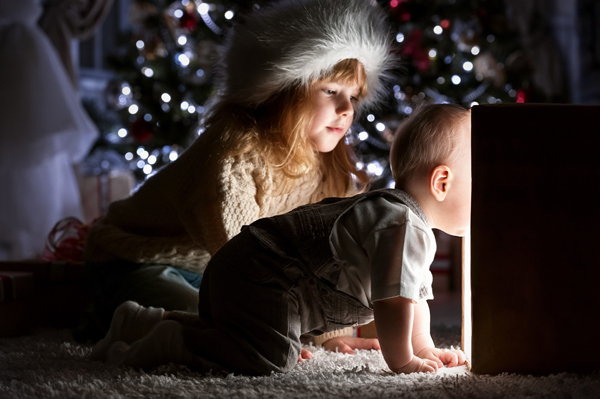 8 The night before Christmas
With just one day to go before the big event, your toddler might not need any more excitement before bedtime. But, you can make Christmas Eve even more special with the time-honoured and well-loved tradition of laying out milk and cookies for Santa. In addition to the cookies, Michelle, a mother of three teenagers in Sai Kung, recalls how she would make 'Santa's footprints' in some fake snow tracked all around the house, which thrilled her children immensely in the morning.
Even if you don't celebrate Christmas, it is everywhere – in the malls, over the radio or on the streets. This is really a wonderful time for some special activities, and you might even start your own Christmas family tradition that will last for years to come.