Reading Time: 5 minutes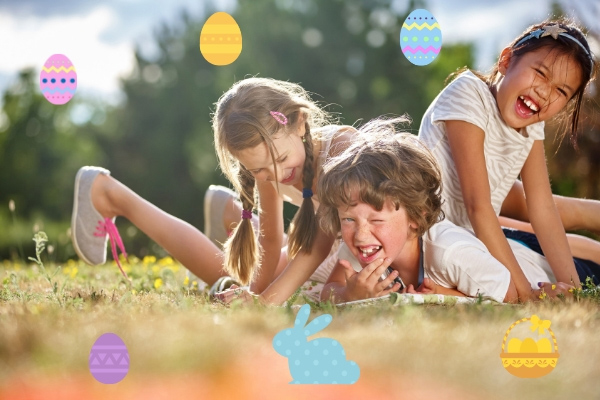 ACTIVE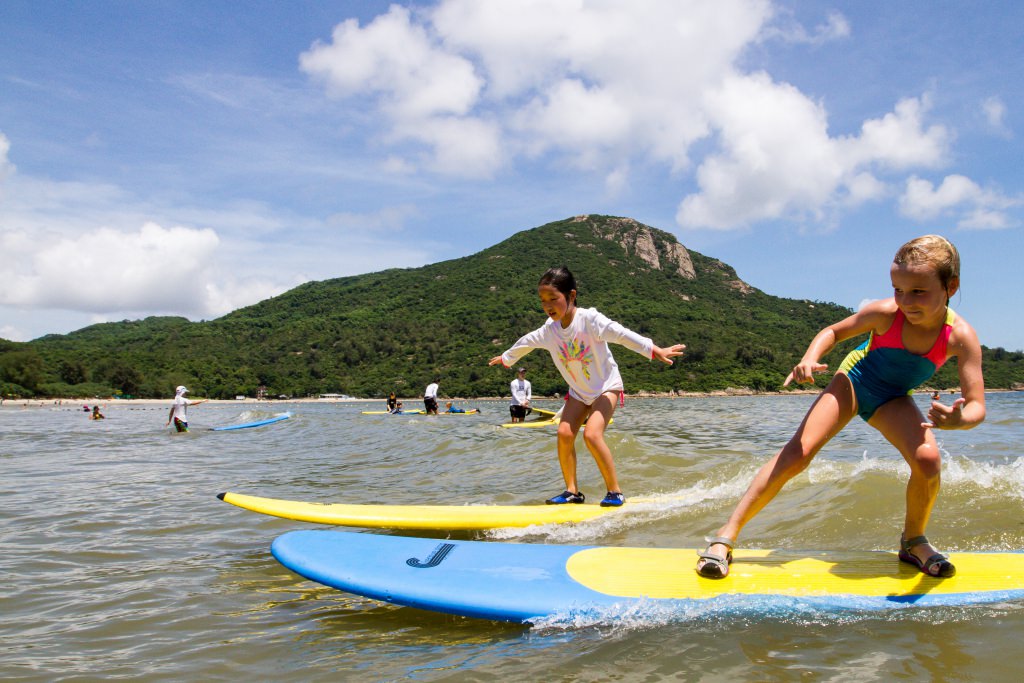 Treasure Island
This is a day and overnight camp for children who want to experience a variety of exciting outdoor activities as well as develop outdoor leadership skills such as trip preparation, equipment and material checks and group organisation. Adventure Camp has different activities every day, with overnight camping.
8-15 years | 15-26 April
www.treasureislandhk.com
YWCAGymnastics and Trampoline Day Camp
Enjoy gymnastics fun with professional coaches at YWCA. In this camp, kids will partake in activities using a variety of apparatus such as vaults, beams and trampoline to learn basic moves that train their motor skills, flexibility, agility, concentration and coordination.
3-10 years | 15-27 April
http://clle.ywca.org.hk
Minisport
A great way for children to spend their school holidays is trying new sports and making new friends. The coaching style at Minisport camps ensures that children are engaged in dynamic activities that develop skills and build confidence across basketball, football, tennis, athletics, yoga and team building. In addition to these, children also enjoy a range of party games, free-play time and team-building activities.
1.5+ years | 15-26 April
www.sportsclassesforkidshk.com
YMCAAll Star Sports Day Camp
Children will benefit from this sports camp by learning and practising sports skills through games and activities and will also learn about how to live a healthy life style. Sports include football, rock climbing, dodge ball, basketball and more.
7-10 years | 18-24 April
www.ymcahk.org.hk
Kinder Kicks Soccer
Kinder Kicks Soccer is one of the most popular programmes at the YWCA. Professional coaches use a variety of exciting games and special equipment, such as beanbags, skittles, mini footballs and goals to teach the basics about soccer. These games help develop a child's motor skills, while teaching valuable social skills and each session is always fun while including real coaching and real learning.
Walking to 5 years | 15-27 April
http://clle.ywca.org.hk

FloatPlus
Children of all ages can learn to swim in small groups with professional and enthusiastic teachers, ensuring the little ones have a perfect experience in the water. The FloatPlus Easter Swim Camp is a fun, safe and educational holiday activity with the lessons take place at the Repulse Bay Club and the Hong Kong Football Club.
3-8 Years | 15-26 April
www.floatplus.hk
ESF SportsESF Sports host a number of sports camps including football, gymnastics, tennis and more across Hong Kong during non-term time throughout the year. With access to top quality facilities and the assistance of expert team of coaches, ESF delivers high quality camps that are fun for all.
4+ years | 15-26 April
www.esf.org.hk
YWCA Fencing Day Camp
Fencing at the YWCA International Kids Club helps kids develop speed, agility, balance, strategy and train their motor reactions in a safe learning environment.
4-8 years | 15-27 April
http://clle.ywca.org.hk
Hebe Haven Yacht Club
Adventure Water Sports Weeks are run during the school holidays and during the week. Children spend all their time outside taking part in a variety of different water based activities including sailing, beach games, sea biscuit, mini-Olympics and kayaking.
6-15 years | 15-26 April
http://hhyc.org.hk
Sport4Kids
Multi-Activity camps are packed with fun and action. Your children will take part in new sports, play fun games, all while being looked after by dedicated coaches who love what they do.
18 months-14 years | 15-26 April
https://sport4kids.hk
Yoga and Crafting Camp
Do you want your child to move their body, balance their breath and calm their minds? During this yoga and crafting camp students learn poses and breathing techniques, play games and create colourful crafts. The class is held at HKIS campus, but is open to non-HKIS students.
5-10 years | 1-3 April
www.geckoyoga.com
Junk Playground
Armed with hammers, nails, saws, drills and screws, children will turn an open field into a DIY playground masterpiece filled with towers, bridges and swings.
5-12 years | 16-18 April
www.hongkongforestadventures.com
MANDARIN & LANGUAGE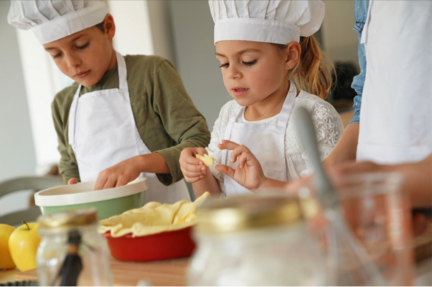 Hong Kong Institute of Languages
During this year's holiday Easter break, the school is offering culturally enriching language programmes in French, German and English. Children will learn about the key aspects of each country's culture through language-based fun and educational learning activities. Holidays are a great time for children to be exposed to a new language and the course content is comprehensive, including country specific festivals, cuisine, famous places, art, literature and family trees.
4-12 years | 16-26 April
www.hklanguages.com
Mulberry HouseChildren will be immersed in the nurturing Mandarin speaking environment and celebrate Easter through storytelling, games, magical science experiments, visual art projects, and of course Easter egg hunts and cookie making.
2-9 years | 8-27 April
www.mulberryhouseasia.com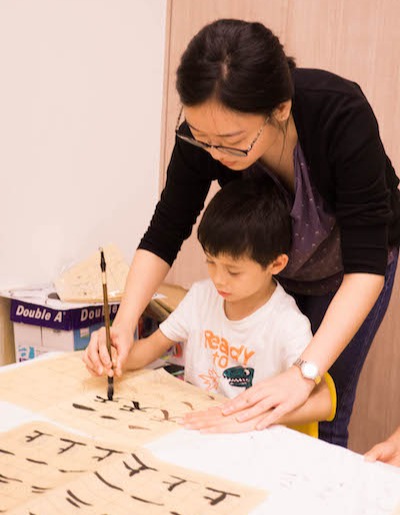 Southside MandarinChildren will be engaged in fun and interactive activities throughout Camp. There will be Chinese language teaching in addition to a host of Chinese cultural activities including Wushu, PTH Art, Chinese Dance, Calligraphy and PTH STEM for Primary children. Easter egg colouring and Easter egg hunting will also be part of the curriculum.
2.5-12 years old | 15-18 April
www.southsidemandarin.com
Mini Mandarins Learning CentreMini Mandarins will have eggs aplenty this Easter with a range of exciting Easter themed activities such as arts and crafts, storytelling and mini chef. Join daily or weekly workshops, each day with a different surprise.
2.5-10 years | 15-26 April
www.minimandarins.com
YWCAKeep your little munchkins busy this Easter holiday at the YWCA Mandarin camp. Teachers will focus on children's senses, guiding them to see, hear, touch and finally create a masterpiece with their own hands while using and learning Mandarin. The kids will have so much fun they won't even notice they're learning a new language.
3-5 years | 15-27 April
http://clle.ywca.org.hk
CREATIVE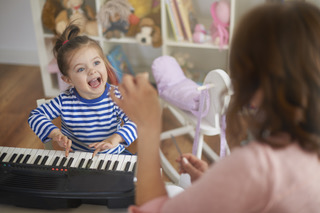 MusicSage
Looking to perfect your child's musical skills over the holidays? MusicSage is an online platform that helps you find high quality music tutors for private lessons in your home or at their studio. With over 100 tutors listed, you can easily choose one that resonates the most with you and your kids. Trials are available, so you have the freedom to decide if you want more lessons later. https://musicsage.io
Little Picasso
It is time to wave goodbye to the winter blues and embrace springtime when flowers bloom and the birds chirp. Children get to draw, paint on canvas, create artsy centrepieces, decorate Easter eggs, make bunny shaped wreathes and turn baby animals into 3D art: ponies, kits, kittens, puppies and more.
3+ years | 15-26 April
https://littlepicasso.hk
YMCA Cookery Day Camp
The cookery day camp at YMCA provides children with a unique opportunity to gain exposure and experiences in a fun, hands on environment. Children will learn to make different dishes and will also learn all-round skills from nutrition to plate decoration.
8-11 years | 18-19 April
www.ymcahk.org.hk
First Code AcademyDiscover what it means to be a creator with technology by learning to make websites, games, and apps this Easter. First Code Academy offers one week, immersive coding camps available for kids of all ages and levels of experience.
4-18 years | 15-26 April
https://hk.firstcodeacademy.com
Maggie & Rose
The kids will be having lots of fun getting into the Easter spirit with spring themed activities that include arts and crafts, cooking, make believe, creative play and music. Classes are available for both members and non-members at both Causeway Bay and Repulse Bay.
6 months-8 years | 15-19 April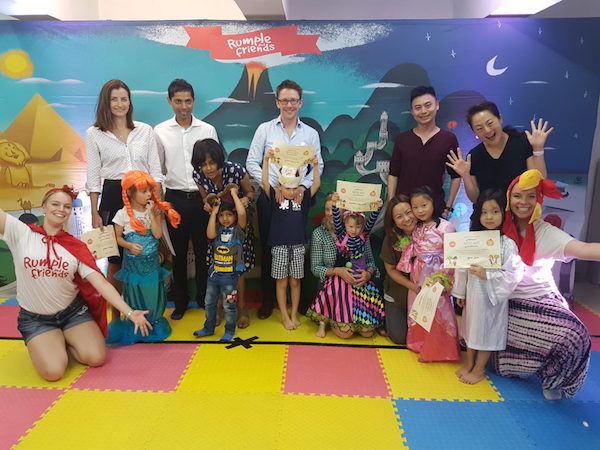 Rumple and Friends
Easter Adventure Camp will transport kids all the way to the exotic Easter Island where they'll meet pirates, mermaids and, of course, Easter bunnies. They'll create a play in a week and the camp will culminate in a brilliant performance. The week is packed with fun activities, drama games, arts and crafts, music and dancing. 15-19 April