Reading Time: 6 minutesBefore you know it, the next round of school holidays will be upon us so don't miss out on great activities for kids. Check out our list of fun and educational camps that will put a spring in your child's step this Easter.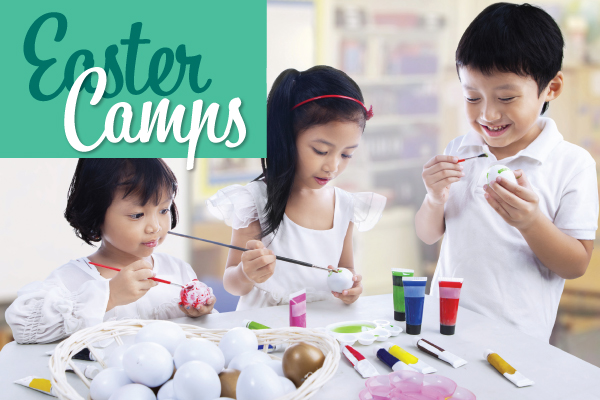 Creative
It's magic
For all budding magicians, Rumple & Friends is offering its signature Circus and Magic course during the holidays and participants get to take home their own magic set. From 3-6 April
www.rumpleandfriends.com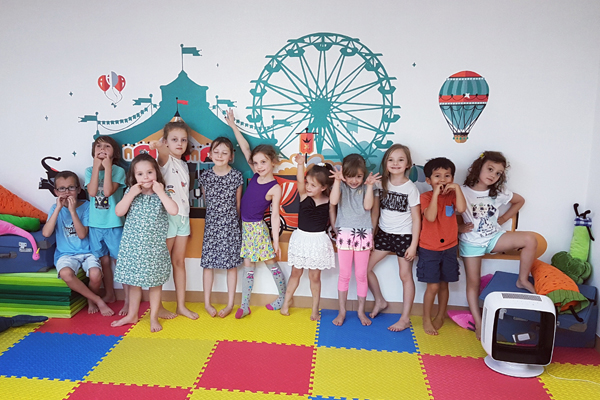 Play in a week
Children get to create a 'Play in a week' in this brand new course by Rumple & Friends. Perfect for budding actors, puppeteers and adventurers, loads of fun costumes and props are provided.
From 10-13 April  www.rumpleandfriends.com
Zootopia
Help Judy Hopps as she joins the Zootopia Police Academy, and undertakes a special mission to prove herself as a real police officer. This workshop includes songs from the movie as well as the chance to become your favourite Zootopia character. End the camp by making a useful bunny basket with fun floppy ears, to hold
all your holiday treats! On 6 & 7 April, 20 & 21 April.
http://www.kidsgallery.com
Kids can cook
What's more fun than being allowed to roll, squeeze, stir and, of course, eat? This Kids Can Cook Easter camp introduces children to new foods and flavours, helping them expand their tastes while enhancing their broader skills including measuring, counting and sharing. For children aged three to six.
Week 1: 3, 5-7 April
Week 2: 10-13 April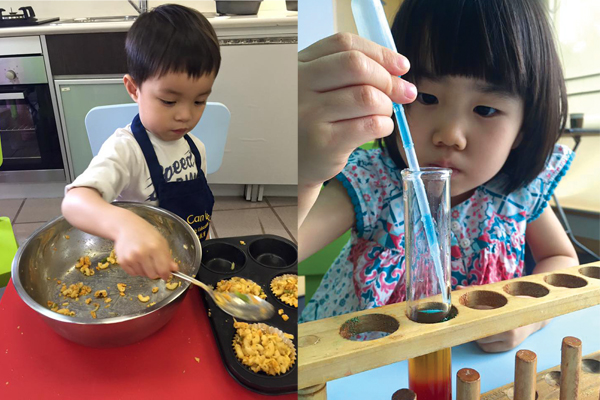 Little scientist
YWCA's Little Scientist Easter Camps offer hands-on opportunities for students to explore the amazing world of science. From experiments to hypotheses, it's perfect for enquiring minds. Little Scientist for children aged three to five and Junior Scientist for children aged six to nine.
Week 1: 3, 5-7 April
Week 2: 10-13 April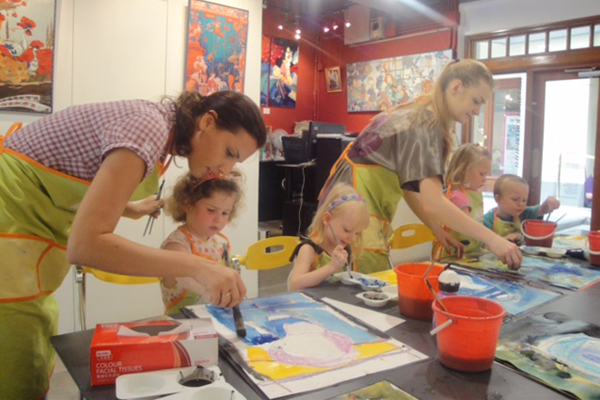 Get arty
Let Anastassia's Art House unleash your child's creativity during their festive Spring Workshops for children. Students age three to five years or six plus will learn painting, drawing, collage, craft making and work in mixed-media. From 3-13 April.
http://arthouse-hk.com/index.php
Potty for art
Sunflower Pottery
Studio are hosting three days of Easter camps, offering children the opportunity to make their own clay masterpieces. The camps are suitable for children age three years up. From 10-12 April
www.myhappysunflower.com
Active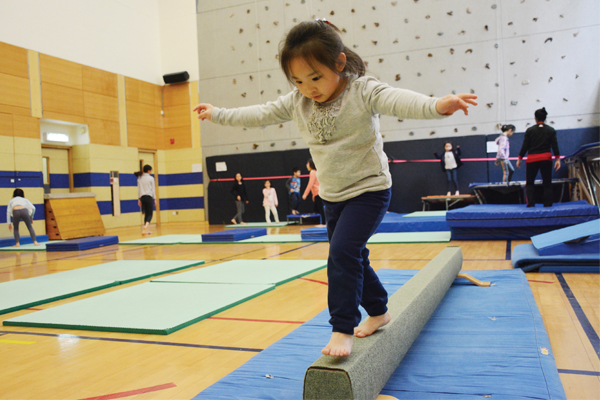 Gymnastics & trampoline fun
Enjoy gymnastics with professional coaches. This YWCA camp provides a variety of apparatus such as vault, beam and trampoline to learn basic moves. For children aged three to ten. On 12,18-21 April   https://clle.ywca.org.hk
Multi-sports
Give your child the opportunity to learn new sports skills or brush up on existing ones with ESF's multi sport classes. Broken down into three age groups – ages two to four, five to seven and eight to 11 years – children get to run, jump, throw, kick, work as a team and laugh. ESF also offers swimming, football, tennis or gymnastic clinics during the holidays. From 3-12 April  www.esf.org.hk/camps
Climbing the wall
Kids driving you up the wall? Why not try it, literally, with this wall climbing fun day at the YWCA? Children and parents team up to acquire basic climbing skills together in a safe environment. For children aged six to 13 plus a parent.
Session 1: 4 April
Session 2: 13 April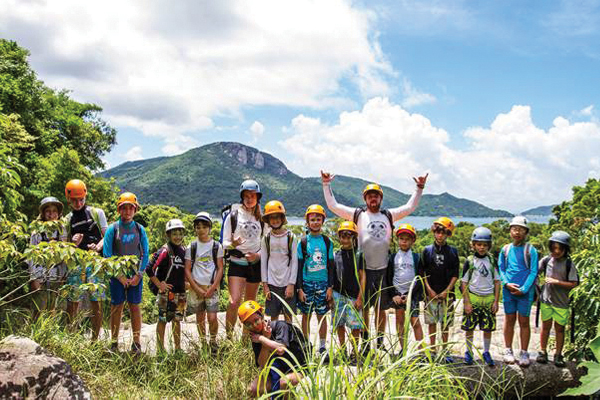 Full of adventure
Kayaking, bike tours, hiking and gorging, plus one overnight stay, are just some of the awesome outdoor activities kids will enjoy on the Spring Adventure Camp at Treasure Island. Based on stunning Pui O Beach, the week-long day camps provide supervised pick up and drop off at Central Ferry Pier each day as well as a healthy lunch and snacks. For ages eight to 15. 
Week 1: 3-7 April
Week 2: 10-14 April
Football fever
Ok, so it's not actually in Hong Kong, but this has to be the dream camp for any football lovers out there so how couldn't we include it? Head to Camp Nou  – the home of Barcelona Football Club – participate in training camps, attend a Barcelona match and generally have the experience of a lifetime with arguably one of the best football teams in the world. This trip is arranged by Sports4Kids. From 2-9 April
www.sport4kids.hk/fcb-soccer-clinic/
A sporting chance
Eton House International Pre-School is holding multisport camps with fun ball games and drills to develop children's motor skills through teamwork and competition this Easter. There is also a drama camp, in association with Whiz Kid, which will revolve around the musical "Cats". Children will explore cats' expressions in a musical way. From 3-17 April. www.etonhouse.com.hk
Educational
Robotics workshop
Students get to build and program Lego robots, developing new skills and having a blast with STEM (Science-Technology-Engineering-Mathematics) in this workshop for students between seven and 12. While students are encouraged to sign up for all workshops, you can pick and mix days. On 5, 6, 7, 10, 11, 12 April
https://sylvan.edu.hk
Coding camp
BSD Code and Design Academy, based in Sheung Wan, is offering Easter holiday camps where kids can choose to code websites and 2D games, build smart robots, create wearables, produce movies or develop iOS and 3D games for a week. On 3, 5-7 April and 10-13 April  http://hk.bsdacademy.com
Mandarin immersion
Give your Mandarin a boost during the Easter holidays. The focus will be on use of vocabulary, syntax and understanding of the language. The goal is to create a 100 per cent Mandarin immersion environment, including group activities such as cooking and enjoying lunch together.
Week 1: Apr 3-7.
Week 2: Apr 10-13.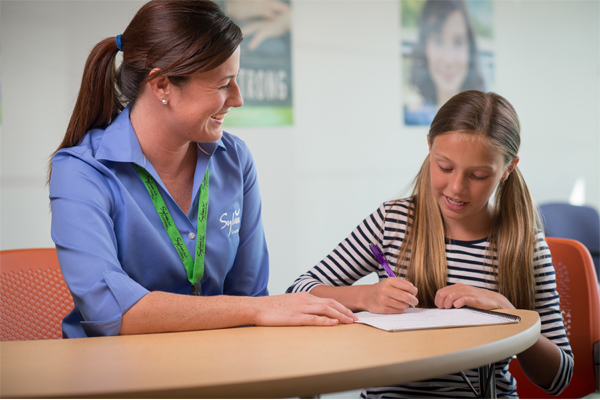 Get writing
Designed for students aged seven to 14 years old, the focus will be descriptive writing and research writing. The core skills taught in both weeks will highlight the writing process (mind-map, outline, draft, revise, edit and publish), with emphasis on grammar, spelling, vocabulary and punctuation. Students are encouraged to sign up for all six workshops. On 5, 6, 7, 10, 11, 12 April
https://sylvan.edu.hk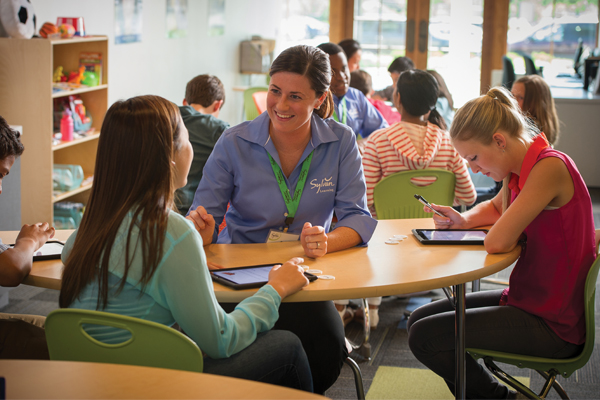 Good times
This times tables workshop will encourage students to master their times tables from x2 up to x11. Activities will challenge students, but will ultimately build their confidence. Students between the ages of six to 11 will be learning in a fun and interactive way. Students are encouraged to sign up for all six workshops.
On 5, 6, 7, 10, 11, 12 April
https://sylvan.edu.hk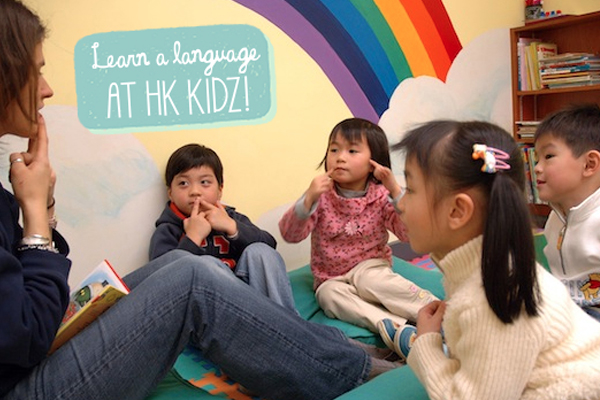 Language
HK Kidz is running a selection of fun and activity-packed camps in English, French, German, Spanish and Mandarin. If you're looking to spark your child's creativity and imagination, don't miss their culture and enrichment programmes: Language through Arts, Language through Drama & Music, Language through Cooking, Language through Science. www.hkkidz.com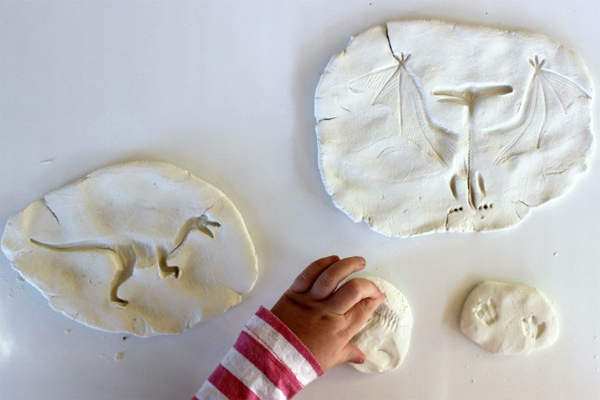 STEM
During fun, hands-on classes, participants will develop their problem-solving, communication, language and literacy skills while learning about sustainable practices to reduce, recycle, reuse and replace precious resources. This camp is suitable for children age two to three years.
Week 1: 10-13 April,
Week 2: 18-21 April.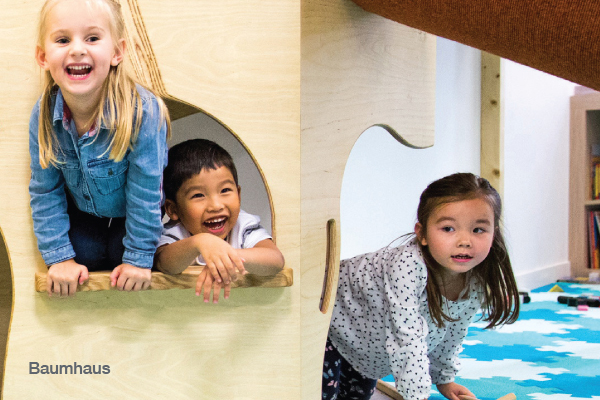 Family fun
Baumhaus embraces a holistic approach to creative arts for children up to six years old. From baby & toddler classes, to their new drama programme for 4-6 year olds  – nestled in their beautiful playhouses and coffee lounges in Wanchai and Harbour City  – Baumhaus has something for the whole family. From 10-13 April (schedules and times vary). www.baumhaus.com.hk
Charlie and the Chocolate Factory
There are 16 Golden Tickets hidden around Bebegarten and children aged three to five years are invited to join them in the search this Easter. Those lucky enough to find a Golden Ticket will get the chance to enter a whimsical world of Willy Wonka, as inspired by the magic of Charlie and the Chocolate Factory. Artists in Residence and Mandarin specialists will join children on this journey, helping them to discover the joy of culinary art, explore the creativity of multi-media production combining music, video and dance, and experience the magical 'oompa loompa' culture with a Mandarin twist. 19-21 April.
Enquiry: 3487 2255 or info@bebegarten.com
Eco-ranger training
Encourage your little one to care about the planet. During this Eco-ranger's training programme, children will get to apply environmental education to their every day lives. There will be a green food factory visit and creative upcycling art and crafts. From 10-13 April. www.bilingual.com.hk/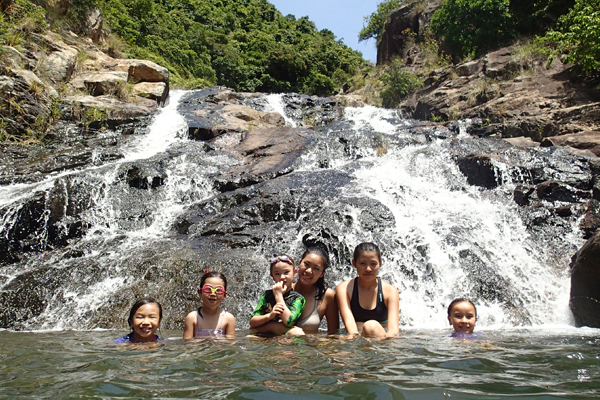 Eco warrior
Ark Eden is running nature based learning camps in Lantau over Easter. On 3 April the theme is Teddy Bear Survival Camp, which consists of making fires and cooking, building dens and wild adventure walks. On 5 April, the theme is We're Building a Tree House  –  there will be natural forest play, carpentry, tree climbing and rope ladders, and there's even the option to stay overnight. On the 6th, it's A Day on the Farm with planting, composting and fishing in the stream. The 7th is Walking with Waterfalls and the10th is Egg-static. Contact jasmine@arkedonlantau.com
Fun with phonics
Woodlands Pre-Schools is offering a Fun with Phonics camp. The interactive classes include phonemic awareness games and songs & visuals to help your child hear, identify and play with sounds in words, write or speak appliteratively and manipulate individual phonemes in spoken words. From 3-13 April.
www.woodlandschools.com
Many camps offer early bird discounts, so it's worth signing up sooner rather than later. For more ideas for camps and activities during the Easter holidays, visit www.playtimes.com.hk/events/easter-camps