Reading Time: 5 minutesAs parents, we all have one eye on our kids and one eye on the future. Right now, as a global parent body, we're more concerned than ever about what we buy and where it comes from. We all know about the potential waste and pollution caused by industrial-scale farming, and try to avoid excessive food miles in our purchases, and strive to keep our food waste to a minimum. But fashion is another area where we can all make a difference. We are what we wear, on so many levels.
Just like the food industry, the fashion industry is a complex beast when it comes to sustainability and corporate responsibilities. What we choose to wear doesn't just affect our environment, it has a profound effect on humankind and can change the lives of an incredible volume of families – for better or worse.
This is another industry where we can vote with our wallets, but where do we even start? At Playtimes, we've explored some of the main considerations we should all be keeping in mind when buying clothes for ourselves and our families, and are delighted to share news of some great planet-friendly clothing initiatives happening in our region.

Eco evolution
What is sustainable or eco fashion? "To me, sustainable fashion means living in balance. We need to slow down consumption and stop creating new from new. We need to change our thinking around clothes," says Patrycja Guzik, winner of the 2016 EcoChic Design Award at Hong Kong Fashion Week. "And, more designers need to show consumers we can make beautiful clothes by using waste."
Eco fashion is "in fashion". Just like there's currently a strong movement in the food industry for organic food to be the norm, there's momentum in the fashion industry for sustainable ecochic to be the industry standard. Here in Hong Kong, one NGO working to help steer the industry in the right direction is Redress.
Redress is a on a mission to reduce waste in the fashion industry. They believe reducing and reusing textile waste is a positive and powerful solution to make the fashion industry more sustainable. Redress is the brains behind the EcoChic Design Award – the world's largest sustainable fashion design competition, and a highlight of Hong Kong Fashion Week.
The award aims to educate and enable emerging fashion designers to pursue careers in sustainable fashion design, challenging them to create mainstream clothing with minimal textile waste. The competition – which is always hotly contested – is in its fifth year, originating in Hong Kong but now attracting entries from over 40 countries across Asia and Europe. For a city often trash-talked about its environmental efforts, Hong Kong's fashion industry seems committed to making a change.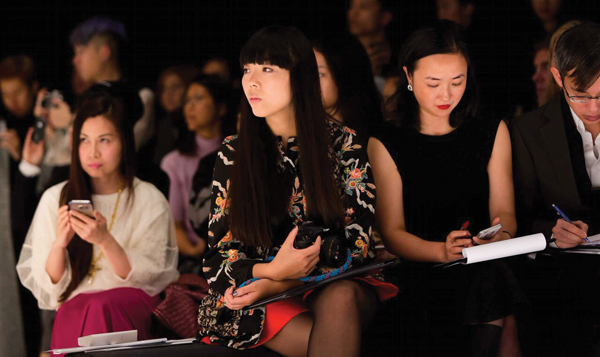 The 2016 winner, Patrycja Guzik, shared some insight into her collection after her win with the South China Morning Post. "For me it was about creating beautiful clothes from waste. I used a traditional tufting technique which added a modern touch while the print, which was created by my illustrator boyfriend, was transferred onto damaged polyester." Her striking collection combined the upcycling and reconstruction design techniques by hand-weaving damaged textiles and unraveled secondhand garments. Her fabrics were sourced from fabric wholesalers and secondhand shops in Cracow, but she also visited some local sources while visiting the city.
One other standout among this year's finalists was homegrown talent Tsang Fan Yu from The Hong Kong Polytechnic University. You can see his collection on his website www.tsangfanyu.com. He shares, "I believe in Zen philosophy, respecting the relationship between natural and human life. When this philosophy is applied to fashion thinking, it enhances the concept and the design style of a product. As a sustainable designer, I believe less is more." And with that, Tsang Fan Yu really hits the nail on the head – less is more. Less wasted material, less new material and less impact to our world.
Materials matter
The end of last century saw the 'fast fashion' revolution in the fashion industry. High street brands like H&M and Top Shop now present us with incredible ranges in a very timely manner. We've spent the past few decades enjoying a flood of very affordable seasonal fashion. However, having access to the latest looks comes at a cost. Our insatiable consumption and readiness to just throw away items has resulted in mountains of discarded material. Here in Hong Kong, roughly 79,205 tonnes of textiles were sent to landfills in 2011. Considering our landfills are almost full, that's very bad news.
In response, there's a movement within the fashion design community to be smarter with materials. "Seeing our Earth's resources diminishing and the amount of textile waste happening, I've become very motivated to use every inch of fabric I can in my designs. It gives me a great sense of satisfaction to give a new life to all kinds of textiles," says Hong Kong designer Esther Lui.
Fast-forward to today and the great news is some of the region's most exciting designers are actively looking to recycle materials and upscale discarded items into gorgeous accessories. "As a designer, I feel a responsibility for the work I do. Also, I love when creativity comes from the constraint of something already in existence or damaged. That's why I love investigating secondhand textiles and figuring out ways to give them a new life or a second chance," says Cara Maria Belloto, a designer from Spain who came to Hong Kong recently as a finalist in the EcoChic Design Awards. Cara showed her clever and beautiful collection at Hong Kong Fashion Week earlier in the year.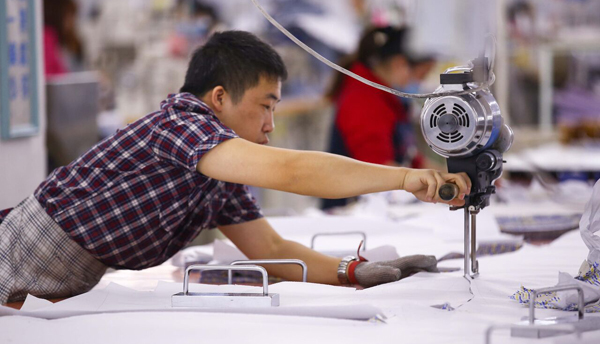 Mindful manufacturing
"Organic materials are the building blocks of a healthy garment, but I think today's designers feel a responsibility to create fully positive designs in every part of the process," Jasmine Aarons, creative director of the South America-focused ethical line Voz, told Vogue in 2015.
How our garments and accessories are made, and by whom, is a complex web and most important for us to consider. Here in Hong Kong, Christina Dean, CEO of Redress, recently brought together textile experts and designers to share the latest thinking in eco printing techniques. Designers from across the globe converged in Hong Kong prior to Fashion Week and were led by Dean through workshops and information sessions with experts on manufacturing and sourcing.
The workshops certainly made an impact. "I have become more conscious about how I use materials," says design student Wang Di from China, who believes everything has a purpose and should not be wasted. "Now designing sustainable fashion not only seems like the right thing to do, it has also boosted my design sensibilities even further."
Voting with our wallets
Hong Kong's eco-chic fashion scene needs everyone's support – change will only happen when we vote with our wallets. One easy way to get involved is to spend some time on the Redress site, www.redress.com.hk. Redress has some great sustainable shopping guides that cover Hong Kong, Singapore and more; and they even have a section on sustainable clothes maintenance.
Redress has also created a standard for recycled textile clothing called 'The R Cert'. The R Cert allows consumers to track their recycled journey from factory to retail. And it verifies that brands recycle their own factory-fresh textile waste into their own recyled textile clothing.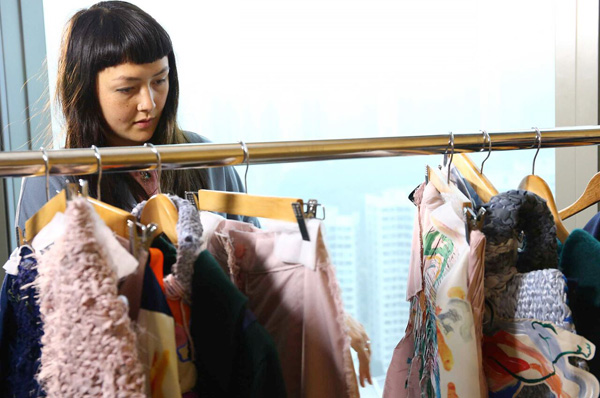 Just because a brand has a big global presence, it doesn't necessarily mean it's lacking conscious business practices. Global brands like Muji, Patagonia and Stella McCartney all have eco capsule collections or regular lines. Even fast fashion monoliths like H&M offer their H&M Conscious Collection. We consumers wield enormous purchasing power – it's up to us to inform ourselves and use our power wisely.