Reading Time: 9 minutesReduce the environmental impact of your child's play by going green! Scroll on to discover our pick of the very best eco-friendly toys in Hong Kong, as well as our favourite local toy stores to take the little ones.
Looking for something homemade? No problem! We've also shared 10 DIY toy ideas for you to make from upcycled household items – finally a use for old socks! 
And if you're wondering what to do with your unwanted toys, check out the list of where to sell or donate second-hand toys in Hong Kong below! 
Best eco-friendly toys in Hong Kong
Protect the planet with this selection of the best eco-friendly toys in Hong Kong. They're just as much fun as their plastic compadres but they're kinder to the planet, and who can argue with that, eh?
Best eco-friendly toys for Babies
The Heimess three-in-one Baby Fit gym, $1,650 from Petit Tippi
Handmade in Germany with wood from European forests and non-toxic dyes, this gorgeous baby-fit gym can be used as a play gym or as a standing and balancing aid. The movable wheels help baby learn to walk quickly. Measurement: 67 x 55 x 53 cm.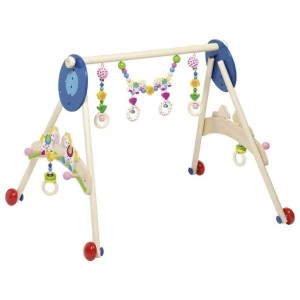 Organic Cotton Bee Rattle, $252 from Smallable 
Babies will be buzzing thanks to this cute, 100 per cent organic cotton Bee rattle
by Fabelab.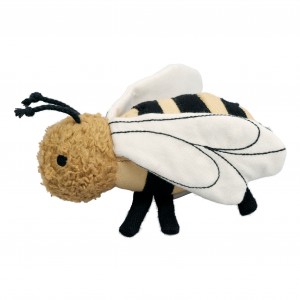 Best eco-friendly toys for toddlers
Janod Gear Duck Pond, $229 from Petit Tippi
This cute duck pond toy features six gears to assemble and set in motion and three ducks that will sound their bell, making it great for encouraging dexterity in your child. It is suitable for children age 18 months-3 years.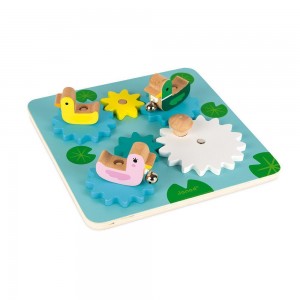 Alphabet Tracing Board, $195 from Casita
This double-sided wooden tracing board is great for children learning the alphabet and numbers. It also helps promote fine motor skills. Children can use their fingers or the wooden pen to gently trace the letter or number engravings or they can fill it with sensory items such as coloured rice and beans. Available in two styles (Alphabet Board – uppercase and lowercase) and (Number Board- numbers, shapes and prewriting strokes). Suitable for ages 2+
Best eco-friendly toy for the bathtime
Green Toys Ferry Boat, $235 from Petit Tippi
Set sail with the Green Toys Ferry Boat for a quick bathtub excursion or an extended trans-pool voyage. Made in the USA from 100 per cent recycled plastic milk jugs that save energy and reduce greenhouse gas emissions, this craft is ideal for any body of water – durable, buoyant, and dishwasher safe. The hull also detaches for easy cleaning.
Best eco-friendly toy for builders
Tegu 14-piece set in blues, $389 from Baby Central
Tegu's range of toys are "Built for Play", there is no instruction manual or electronics, they are just simple toys that inspire limitless creativity across all ages. Even better, they can be taken anywhere.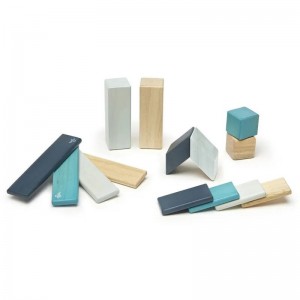 Balancing Pebbles, $200 from Casita
Children will love balancing these beautifully coloured pebbles. Crafted from wood, each set comes with 22 pieces of pebbles in various shapes, colours and sizes. Helps develop fine motor skills, logical and spatial thinking.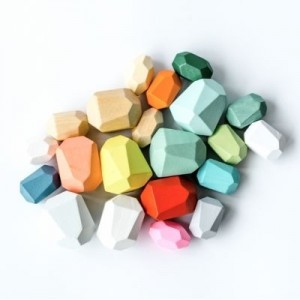 Best eco-friendly puzzle
Poppik Animals of the World Puzzle, $177 from Smallable
Children from age seven will love this 500-piece puzzle featuring a large map with animals hidden across the continents. Made from recycled cardboard it ticks all the environmentally friendly boxes.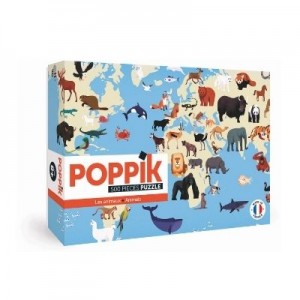 Best eco-friendly toy for tweens
Green Science Green Rocket, $169 from Petit Bazaar
Simply add a recycled magazine and two recycled plastic bottles to what's in the box and blast a paper rocket up to 80 feet into the sky. 
Eco-friendly toy stores in Hong Kong
10 DIY Toys You Can Make From Upcycled Household Items
Instead of feeling pressured to buy every shiny new toy on the market, we should encourage our children to find fun in everyday items by making their own DIY toys! Not only will this recycling ease the strain on our over-burdened environment, it can help nurture our child's budding creativity and imagination.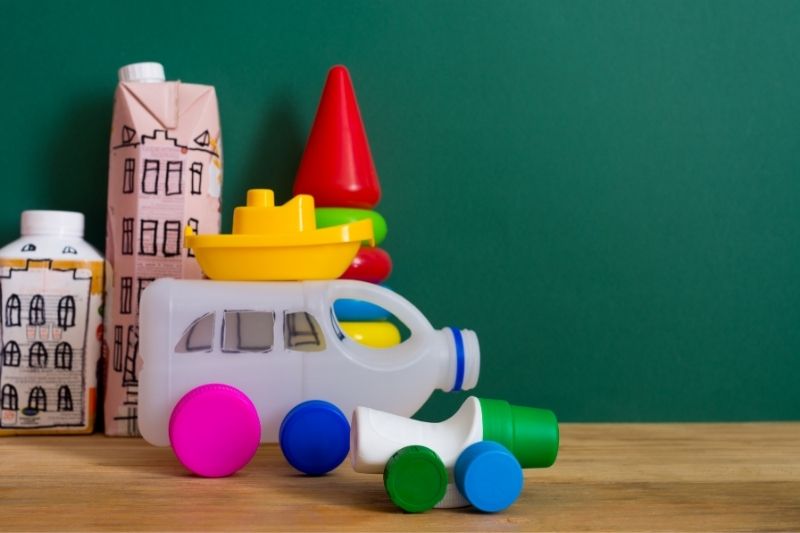 Water bottles for meditation magic
Think twice before chucking out those plastic water bottles – they make great DIY toys. Dry the bottle and then pop in some rice or dried pasta to make a simple rattle. Or line bottles up as pins to give your child some bowling practice. To make a meditation bottles, just help your child fill the bottle with water, add some food colouring and sparkly glitter, and shake to marvel at the swirling magic inside. To avoid any accidental spills, you can glue the top on for added security. 
Cartons for crazy crawlers
Has your child ever been more interested in the box the toy came in, than the toy itself? Save large boxes to create a racing car, fort or secret hideout. To make a simple crawl tunnel, open the cartons up on both ends and connect as many as you wish securely with strong tape. Carve some holes in the cardboard to make windows or doors. 
Snack and stack
Don't toss aluminium cans into the bin. They are great as stackers or as building blocks for young children. Just pile them up and watch your baby knock them down with glee. Or turn them around for budding musicians to bang on them with a spoon. For those into role-playing, these add a touch of realism to make-believe shopping or cooking games.
Roll away
With some creativity empty toilet rolls can be transformed into butterflies, shakers or kaleidoscopes. Or a pair of binoculars? Help your child glue two empty toilet rolls together, punch a hole in each side to thread a ribbon through for the strap, and decorate to make your child's very own set of binoculars. 
Sock toys
If your little one keeps asking for another soft toy, look no further than your wardrobe, where a multitude of under-utilised and – hopefully – clean socks reside. Think grey argyle dogs, striped monkeys or white snowmen, with buttons for eyes and ribbons for accessorising. For inspiration, Pinterest has a wonderful variety of ideas to pick from. And if these seem a bit intimidating to a needlework novice, just roll and stuff a bunch of socks together to make an ever-popular sock ball.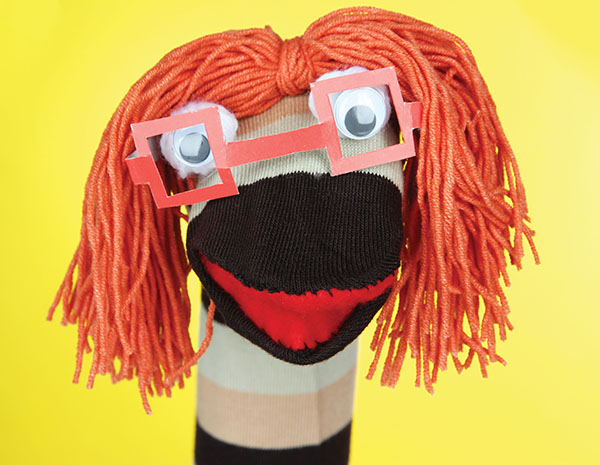 Milk cartons for crafters
The milk carton, another household staple, has a highly versatile shape for craftwork making it a great option for DIY toys. Its sloped head and rectangular body is ideal for making buildings with slanted rooftops, sailboats or animals. To make a boat, lay the carton on its side and cut out most of the top side, from the centre out. For the sail, just fold a napkin, weave it through a straw and tape it to the top of the carton. Then, decorate with paint, stickers or coloured paper. As with most craft projects, this is a great way to improve your child's fine motor skills through cutting and sticking.
Glass jar snow globes
Most children love snow globes and these can be made from a simple, clean glass jar, such as a jam jar. Once you have a suitable jar, find a figurine that fits into the jar and can be submerged in water, such as a ceramic doll, plastic tree or dinosaur. Stick the figurine securely to the inside of the lid with waterproof craft glue, and let it dry and harden. When the figurine is secure, fill the jar almost full with distilled water and add a few drops of glycerine to make your 'snow' or glitter fall down slower. Put some plastic glitter in the jar and top up with water to avoid air bubbles. Finally, apply glue to the inside of the lid, jar rim and threads, to seal it tightly shut. Turn it over and enjoy the big smile on your child's face! For a touch of elegance, Martha Stewart has some great DIY snow globe designs at www.marthastewart.com.
Soap dispensers for water play
Children love bath time, especially with a few toys in the tub – even DIY toys! For this purpose, plastic toiletry containers can be a great source of fun to those fiddly fingers. Think squirt bottles as water guns, foaming soap dispensers as bubble makers or even talc bottles as rainmakers. Even small containers or plastic lids could come in handy as makeshift boats to float on the water's surface. Prepare to get splashed!
Matchbox cars
With a bit of imagination, you can make your very own version of the matchbox car. Any little car enthusiast would be delighted with this DIY toy exercise. Just find an empty, rectangular matchbox, glue a smaller box or eraser on top as the car roof, and attach four bottle caps or buttons as wheels. Then draw in the windows and doors, paint it a favourite colour and use some shiny stickers for headlights. Slide the box open and shut for a handy trunk and add a personalised licence plate with your child's name for an extra-special touch.
Egg carton garden
Recyclable egg cartons have amazing fun potential. Use the full tray to create a school bus and glue in pictures of friends as passengers to liven it up. Or cut out one egg section to make a wide variety of sea animals – from crabs to turtles – by sticking on some twisty ties as legs. Another great use for the egg carton is as a mini garden for your little one to plant in. Just cut the lid from the carton and poke drainage holes in each egg cup using a pencil tip. The lid can be placed underneath for a handy drainage tray. Fill each planting cell with soil, or the appropriate planting mixture, and plant the seeds in each one. This is also a wonderful educational project as children see the plants sprout and grow over time.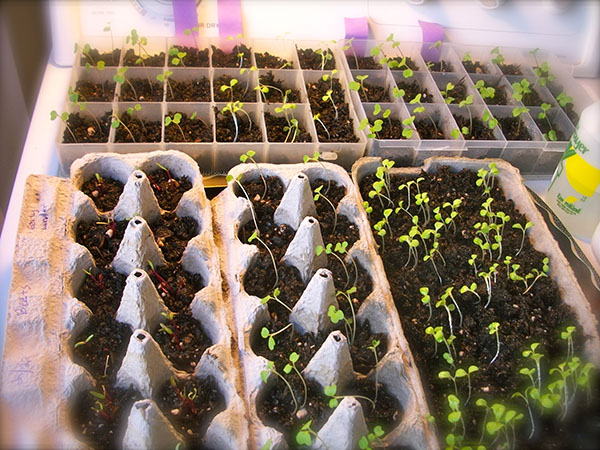 Where to sell second-hand toys in Hong Kong
Retykle
Not just a great place for selling, and buying, high quality second-hand clothes Retykle also offers a range of second-hand toys in Hong Kong. If you have branded wooden toys, Lego, kitchen/tea party sets in excellent condition, or brand new board games/puzzles you are looking to part with, Retykle pays 30 per cent commission in Retykle credit/cash on the items they sell. Simply send some photos via WhatsApp/email to hello@retykle.com to confirm if they can be accepted before dropping them off the Wong Chuk Hang studio to sell. 
Green Gifts Facebook Group
Green Gifts is a private group on Facebook that targets families living in the Sai Kung area. Members are asked to only post items that are nearly new, good quality and well looked after. 
Nearly New Kids Facebook Group
A larger scale private group for selling second-hand toys in Hong Kong, as well as children's clothes that are in good condition.
You may also be interested in: Toy Swaps and Activity Box Subscriptions: Eco-Friendly Fun Delivered to Your Door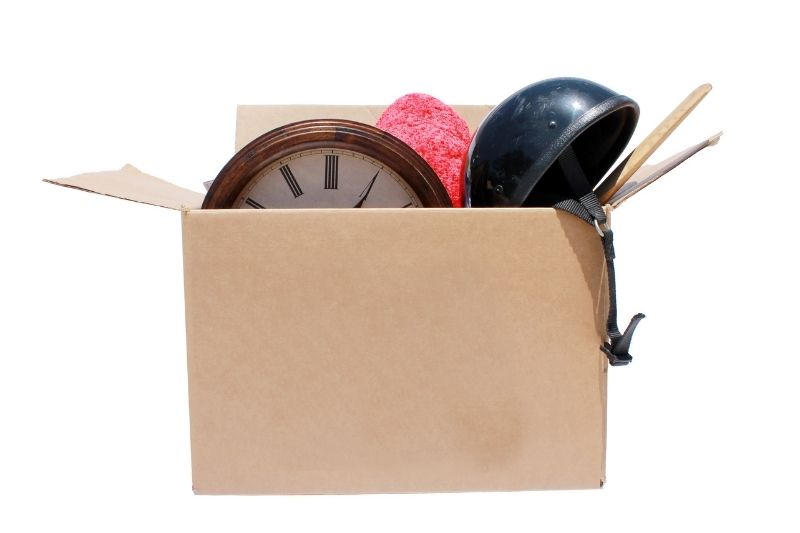 Where to donate second-hand toys in Hong Kong
Good City
Good City, run by Crossroads Foundation, is an app through which you can donate unwanted goods to people in need. Simply photograph the items, these items will be reviewed by trained volunteers. You can then choose a transport option – you will pay the driver yourself if this is your chosen option. The items are processed at the Crossroads warehouse and then passed along to those in need, including community groups, orphanages, rehabilitation services, elderly, educational institutions.
Hong Kong Federation of Handicapped Youth
Established in 1970, Hong Kong Federation of Handicapped Youth is a government registered charitable organisation managed by people with disabilities. The charity accepts donations of second-hand toys in Hong Kong. Pick up service can be arranged for a large volume of donations, but may take one to two weeks to arrange. Contact them to discuss the details before donating on admin@hkfhy.org.hk
Po Leung Kuk
Po Leung Kuk welcomes donations-in-kind to fulfill the basic needs of service recipients, particularly children, the elderly and low-income families. All kinds of items are welcome – electrical appliances, computers, stationeries, toys, books, household accessories, cookware. To arrange a donation, contact 2277 8158 or plkinfo@poleungkuk.org.hk
Read more: Where To Recycle Responsibly In Hong Kong and What You Need to Know About the Mounting Waste Problem in Hong Kong
Christian Action Christian Action 
Christian Action Christian Action helps refugees, ethnic minorities, foreign domestic helpers, underprivileged children and cross-border immigrants through its Green Collection programme. They aim to promote recycling and distribute essential items to the disadvantaged. They accept undamaged clothes, bags, shoes, accessories, books, toys, and small household and electrical appliances by arranging a pick-up service available from Monday to Saturday. Call 2456-2220 for more information.
Hong Kong Salvation Army 
The Salvation Army provides social and educational services, as well as emergency relief. Their recycling programme accepts donations of new or used clothing, bags, shoes and accessories. Stationery, toys, books, and working computers, monitors, and home electrical appliances are also welcome. Visit any of their Family Stores, or use the recycling bins found across the city.
Nikki of DB Mothers and Friends
Nikki of DB Mothers and Friends accepts household items, including second-hand toys in Hong Kong to recycle and redistribute. As with the above app, Nicky asks donators to photograph the items so that she can pre-determine who will benefit most from the items. Anything that cannot be rehomed is recycled. It's charitable & environmental. 
*During COVID-19 many charities stopped accepting donations of household goods, so please check with charities beforehand. Pathfinders, for example, does not accept toy donations.
Related articles: