Reading Time:
3
minutes
In honour of International Women's Day, we thought it would be fitting to talk about how we, as women, can do more to empower each other. In a world so full of hate and inequality, us girls have to stick together and lift one another up rather than drag each other down. Here are 9 tips on empowering the women in our lives.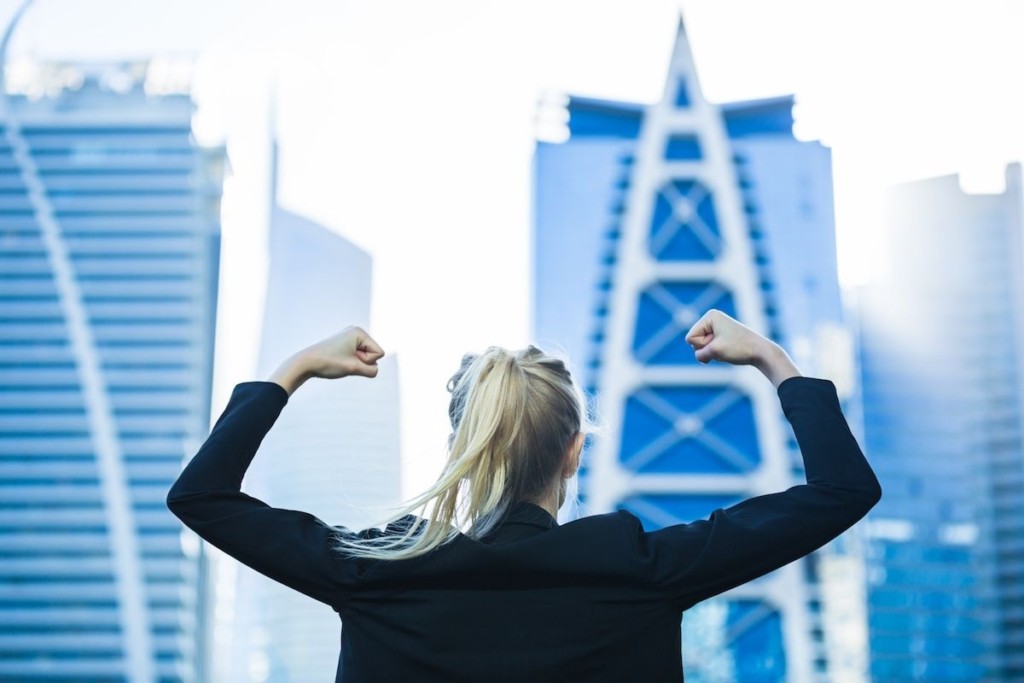 1. Show care to a woman in your life
Use your actions to show a woman in your life that you care about her. Buy her a cupcake or offer to watch her children while she gets her hair done, even something as small as a text message saying you're thinking of her could lift her day.
2. Help girls build a new skill
Do you have a skill that could be useful to another woman? Offer to teach her! Learning new skills is always a good thing and passing on your wisdom can also empower you.
3. Train and hire women in need
Are you in a position where you need to hire someone? Put thought into not only the most qualified candidate but also who would be empowered in the position. It may take longer to train someone for a job when you could just hire someone already qualified, but training a woman and giving her a new skill set could spark a career that could improve her life.
4. Mentor a young woman
Mentorship is one of the best ways you can empower somebody. Young girls face many challenges and can have very skewed views of the world thanks to social media etc., so it can be incredibly beneficial for them to have strong, empowering women to look up to and learn from.
5. Purchase necessities for women in need
Purchase and donate feminine products, baby products etc. to a local shelter or charity. As we all know, these items are crazy expensive and not everyone can afford them. Did you know that 12 per cent of girls in the UK have had to improvise sanitary wear due to affordability issues? Help to end this problem!
6. Help build self-esteem and confidence.
Tell your friend she's beautiful. See a woman wearing a nice dress? Tell her! We all love to be complimented; it brings a smile and can go towards beefing up a person's self-confidence.
7. Create networks for like-minded women
Hong Kong Moms began as a small group of mums in Hong Kong who wanted to create a support network for other mums in the same city and today it is one of the best resources to go to for anything anyone could possibly need. Don't be afraid to start your own network! Hong Kong can be an overwhelming place to be and a support network could be exactly what someone needs.
8. Use your voice to help those with no voice
If you have a platform such as a large social media following, use that voice for good and help to bring issues to the surface and make people aware. One of the greatest problems in our society is that people are ill-informed about issues such as gender equality and woman's rights. Help change that!
9. Support mums
It's so easy to criticise and judge other mothers for having a different opinion or parenting method. Instead of being critical and making other mothers question themselves, support them and love them. Furthermore, all mothers know that motherhood is one of life's greatest challenges; we should be standing together and providing a supportive and safe environment rather than tearing each other apart. Finally, show love and care not hate and judgement.
Pregnancy, Baby and Breastfeeding Support:
La Leche League – www.facebook.com/LLLHK
Annerley – www.facebook.com/AnnerleyMidwives
Mentorship for Women and Girls:
The Women's Foundation – https://twfhk.org/mentoring-programme-women-leaders
Mentor Walks – www.facebook.com/MentorWalksHongKong
Women in Sports Empowerment – www.wisewomenhk.com
A Mighty Girl – www.amightygirl.com
Empowering Instagram Accounts to Follow:
@womenintheworld – www.instagram.com/womenintheworld
@feministfightclub – www.instagram.com/feministfightclub
@girlboss – www.instagram.com/girlboss
@thegirlmob – www.instagram.com/thegirlmob
@makerswomen – www.instagram.com/makerswomen
Charities to Get Involved With:
Women Helping Women – www.whwhk.org
The Women's Foundation – https://twfhk.org
Association Concerning Sexual Violence Against Women – https://rainlily.org.hk
Harmony House – www.harmonyhousehk.org
Hong Kong Federation of Women's Centres – http://womencentre.org.hk
Hong Kong Federation of Women – www.hkfw.org
Mother's Choice – www.motherschoice.org
Read More: Breaking up the Confidence Gender Gap