Reading Time:
2
minutes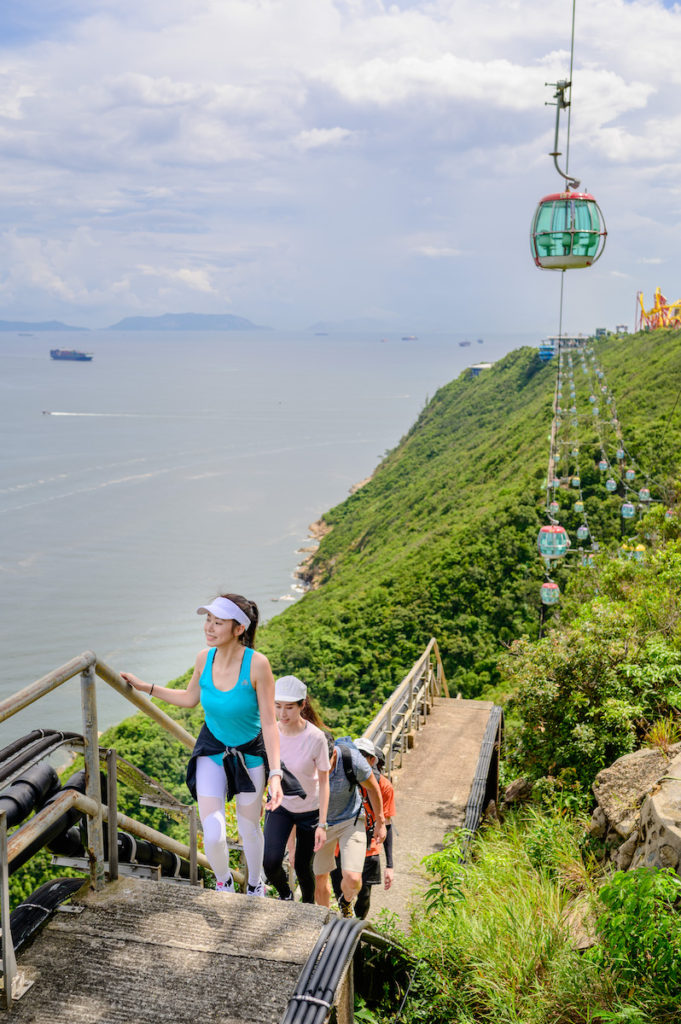 Enjoy a green staycation at Ocean Park. Hike up the secret trail underneath the cable car, and practice yoga on a paddle board, or go glamping under starry skies. Ocean Park is introducing a series of creative experiences that have a focus on wellness, whilst also showcasing the beautiful scenery surrounding the park itself.
What to expect?
Ever wondered what it would be like to hike along the trail underneath Ocean Park's cable cars? Well now you can. Join the Park's professional nature specialists for the 'Brick Hill Secret Unveil' and hike up to Nam Long Shan. Moreover, the views are breathtaking and it's sure to be a thrill waving up at the cable car passengers floating past above you. The park's nature specialists will introduce the geography and wildlife along the trail, along with some history and fun facts. Additionally, visitors will also have the chance to join a backstage visit to the newly opened Hong Kong Marine Life Stranding and Education Centre. There you can learn about the equipment used to rescue, investigate and conduct necropsy of marine mammals.
What's Yoga Vogue?
For all the keen and budding yoga enthusiasts the park is offering 'Yoga Vogue' at one-of-a-kind yoga locations. Workshops will include the SUP yoga at the Aqua City Lagoon, which focuses on balance and concentration, as a result you will feel like you are "floating on water". Furthermore, the Grand Aquarium will be home to 'Immersive Meditation' and 'Gong Bath' surrounded by thousands of marine animals. Yoga Vogue consists of 30 dynamic and static workshops to cater for all.
The fun doesn't stop there, you can continue the excitement with the 'Starry Summit Glamping' experience and stay in a comfortable, air-conditioned private tent, with shower and resting facilities. The Terrace Café will host a BBQ dinner and you can take a romantic sunset walk, lie back under the ocean of stars, and explore Ocean Park at night for instance.
You can sign up now for Yoga Vogue and the Brick Hill Secret Unveil experiences. Further, The Starry Summit Glamping will be available in late October. For more information, visit Ocean Park.
All proceeds from Yoga Vogue and Brick Hill Secret Unveil will be donated to Ocean Park Conservation Foundation, Hong Kong to support nature conservation.
Read More: Hong Kong Disneyland reopens