Reading Time: 2 minutes
On 14 May, EcoDrive (a not-for-profit organisation) and charity The New Youth Energy Think Tank launched its Enough Plastic education campaign tackling the issue of single use plastics with the aim to reduce unnecessary waste in our city. Gigi Leung, Janice Man, Eric Kwok and Bob Lam, four renowned celebrities taking part in this awareness campaign, came to support the kick-off ceremony of Enough Plastic. The campaign will culminate in Hong Kong's first ever No Single Use Plastic Awareness Day on 30 May with a digital exhibition of Enough Plastic at Hysan Place and a number of restaurants committing to reduce single use plastics.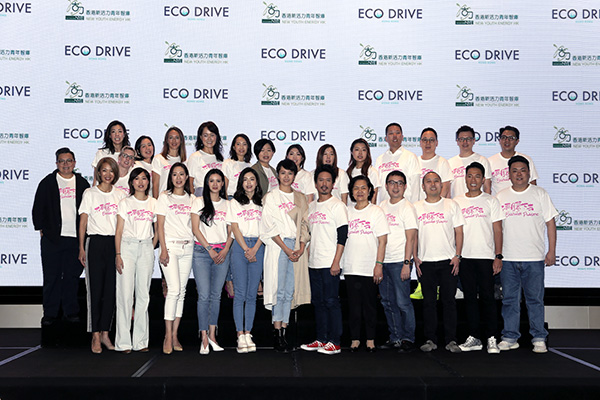 Award winning photographer Wing Shya photographed a total of 60 celebrities including Aaron Kwok, Donnie Yen and Miriam Yeung to create bold statements about the perils of single use plastics. Each artist involved in the campaign will release their individual, striking images alongside their hints and tips about how we can reduce our plastic consumption together as citizens of Hong Kong.
In addition to the release of Enough Plastic's poignant video on LED TV screens at high-traffic properties, EcoDrive and The Hong Kong New Energy Think Tank gathered together hundreds of volunteers to target restaurants to ask them to reduce their single use plastics. The volunteers encouraged outlets on Hong Kong Island, Kowloon and the New Territories to display campaign posters and to reduce giving out plastic straws, stirrers and plastic cutlery in the lead up to "No Single Use Plastic Awareness Day" and beyond.
To support the campaign, think of one piece of single use plastics you can do without (how about switching that daily takeaway coffee cup to a reusable?) and cut it out of your lifestyle. Follow the progress of the campaign at @enough_plastic and share posts on your social media sites to encourage more people in Hong Kong to reduce single use plastics.
@enough_plastic @ecodrivehk @NewYouthEnergyHK
#EnoughPlastic #ByeByePlastic
#NewYouthEnergyHK #ecodrivehk #startsmallstartnow