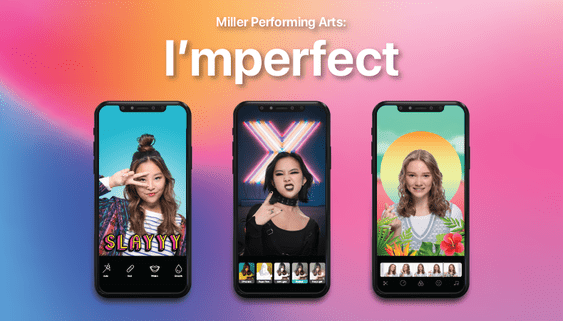 Copy of I'mperfect: HKYAF's Flagship Original Theatre Production
This winter, 35 of Hong Kong's most talented and promising young dancers and actors storm the stage for I'mperfect – a tale of three teenage girls and their journey to self-esteem. When Lexie, Taz and Charlie meet online, they quickly hit it off and start a private chat – not realising that they also know each other in real life. In the anonymous online world, each of them lives a perfect life. But offline, all three are confronted with body image issues. When things start to unravel, they realise that being whoever they want to be online can also have real-world consequences.
Written and directed by HKYAF's founder Lindsey McAlister, I'mperfect is the third in our trilogy on social issues affecting young people today. It follows sold-out performances of #hashtag in 2020 and Only a Girl in 2021.
Tickets for 𝐈'𝐦𝐩𝐞𝐫𝐟𝐞𝐜𝐭 are now on sale at 12 pm at POPTICKET.
𝐈'𝐦𝐩𝐞𝐫𝐟𝐞𝐜𝐭
Date & Time:
10, 11, 12 | 11 | 2022 7:30pm
12 | 11 | 2022 2:30pm
Venue: Shouson Theatre, Hong Kong Arts Centre
Regular tickets: $300, $250*
Concessions: $260, $220*
(*Restricted views)
Available for sale now on POPTICKET