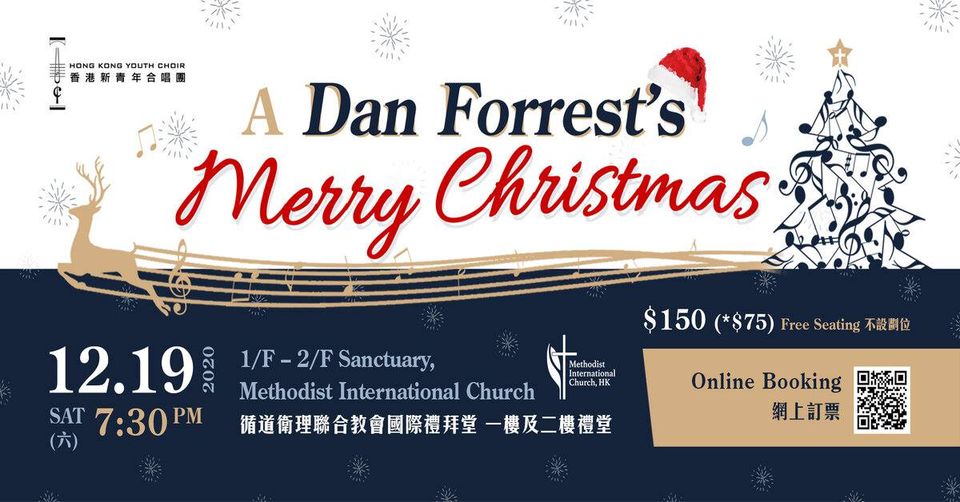 A Dan Forrest's Merry Christmas
The media has hailed Dan Forrest and his music as 'an undoubted gift for writing beautiful music … that is truly magical' (NY Concert Review) and 'magnificent, very cleverly constructed sound sculpture' (Classical Voice). His musicality and creativity is not confined by his approachable musical language. Singers, instrumentalists and conductors always find it pleasurable to rehearse and perform his works, as they find his music so human and approachable. The Hong Kong Youth Choir will perform a selection of carols, composed or arranged by Dan Forrest in Christmas season, to celebrate the joy and sparks in their lives, along with some consolation assurance in these rocky times.
Due to the current tightened gathering restriction, this concert will take place through Online Streaming. Please stay tuned for the Facebook and Instagram Broadcast details.